THE GLENDIMER ONE APARTMENTS: 125 Larry Street, apartment 24; Pullman, Wa 99163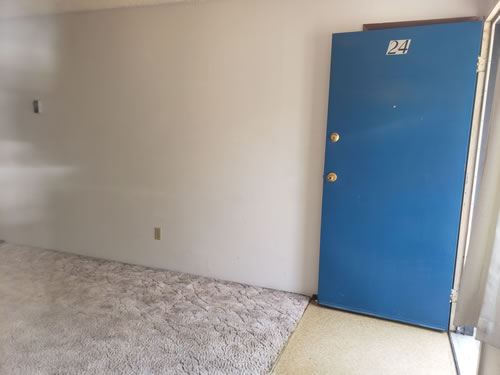 Apartment entry.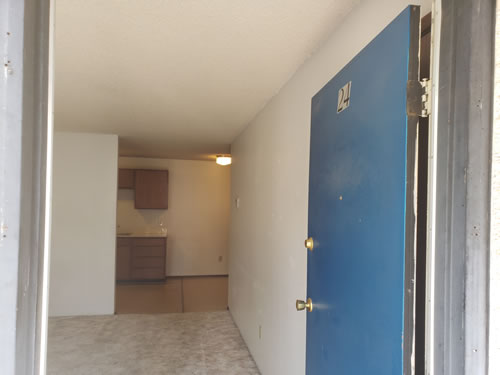 Apartment entry into the livingroom with the kitchen in the background.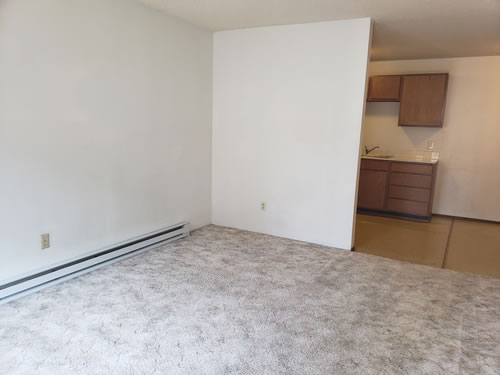 Livingroom corner with the kitchen on the right.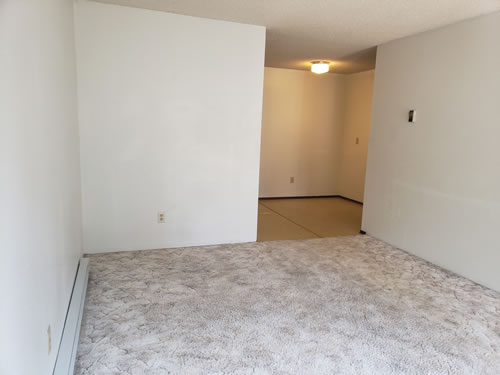 The dining area beyond as seen from the livingroom.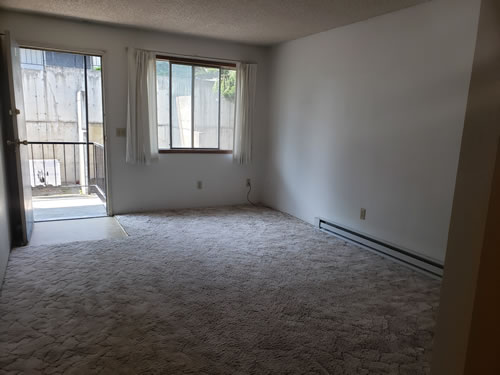 Livingroom -- all the space you want, just the space you might need.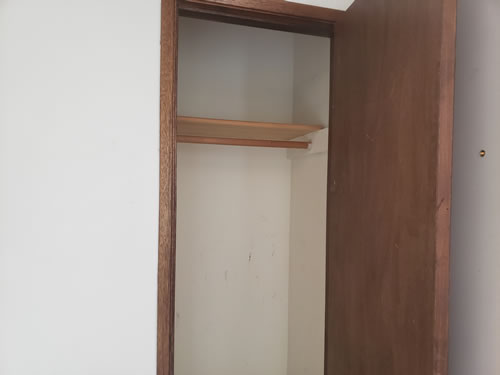 Convenient coat closet in a livingroom corner.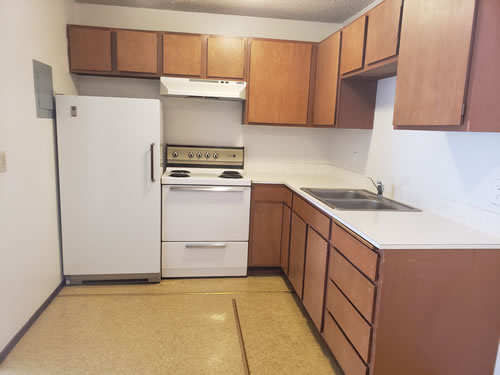 Nicely equipped kitchen.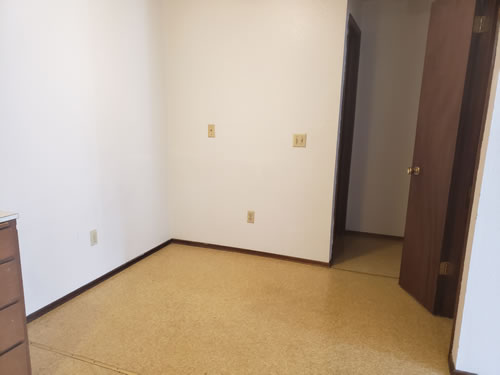 The dining area off the kitchen.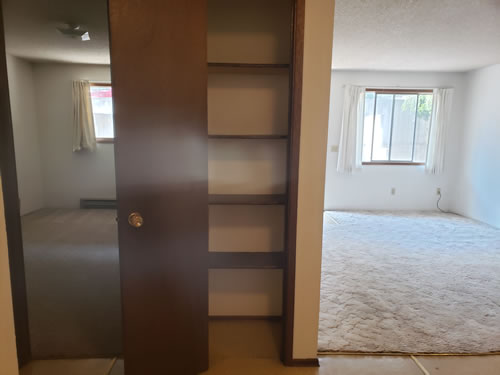 The linen/pantry closet with the bedroom on the left and the livingroom on the right.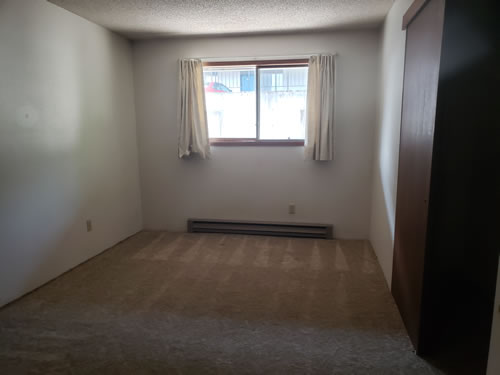 Your bedroom -- plenty of space.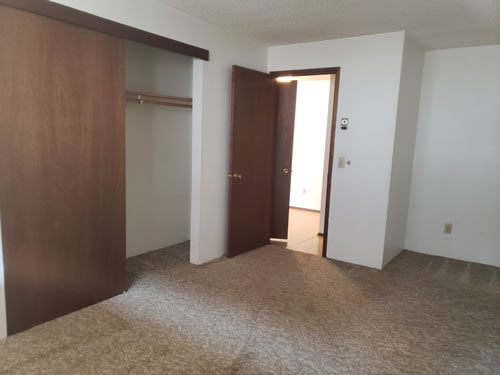 This large closet can hide a lot of things. The comfy carpet extends into the bedroom. closet.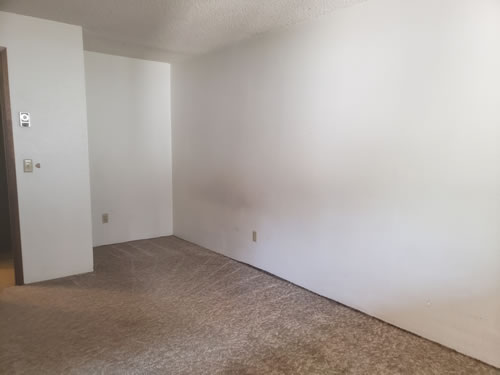 The study space in the bedroom.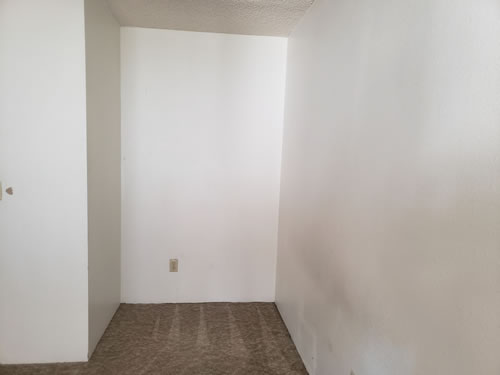 Your computer desk will fit nicely in this study area -- designed for maximum concentration.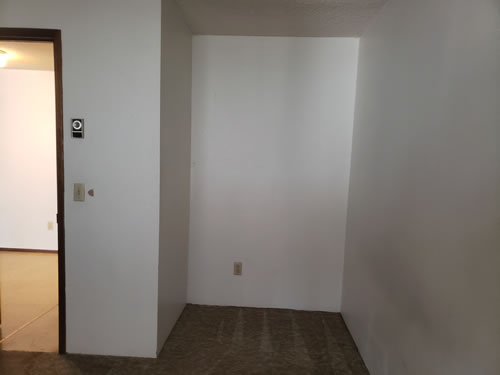 From your study to the kitchen -- a couple of steps.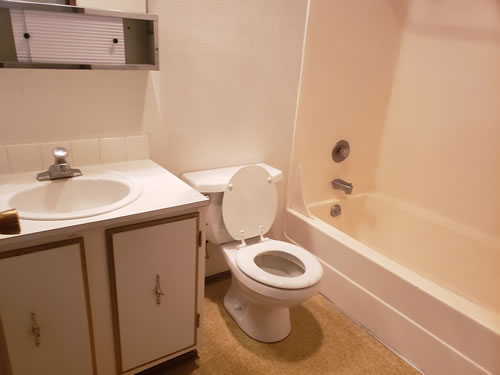 Standardized bathroom; elegant vanity.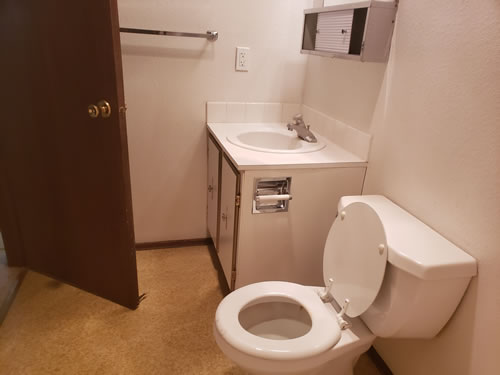 Standardized bathroom.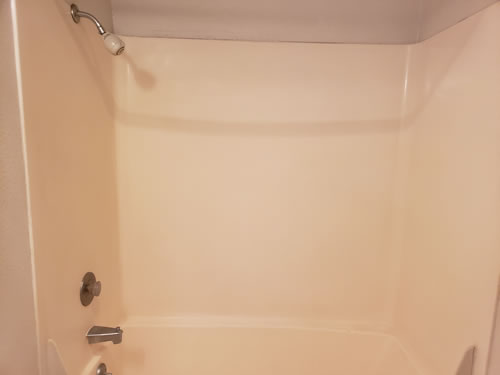 Standardized bathroom.
Contemporary design. Excellent condition. Convenient location across from Scweitzer Labs and close to all that matters in Pullman. Here's the
Floor Plan
and here's the building's
Apartment Locator.