Better Business Bureau Rating (despite not being a paying member):
A+
Announcing the acquisition of The Glendimer Apartments, now named Glendimer One, Glendimer Two, Glendimer Three, Glendimer Four and Aegis Two.
The Triplex on 312 East Second Street; Moscow Id, 83843
Great location
One and Three bedroom apartments
312 E 2nd Street
MOSCOW, ID 83843


EXTERIOR PICTURES


INTERIOR PICTURES

312 East Second, #1


FLOOR PLANS


Start Over

This triplex sits next door to the public library, is very close to the town center, and is an easy walk to the University of Idaho -- if location is everything, this property has it all; it features light, sunny rooms, electric heat and a wonderful neighborhood. Dowstairs in the front, there is a larger one bedroom apartment (679 square feet.), and a small, 510 sq. ft., one bedroom apartment in back. Another apartment with three bedrooms and a den is upstairs (1008 square feet).

This building has been thoroughly weatherized by Avista for maximum efficiency.

One & three bedroom apartments
510, 679, 1008 sq. ft.
Close to Downtown, Library & the University of Idaho
Nice residential neighborhood
Cable-ready
Unique floor plans for each apartment
Good sized backyard
Light and sunny rooms
Electric heat
Completely weatherized by Avista
Professional in-house management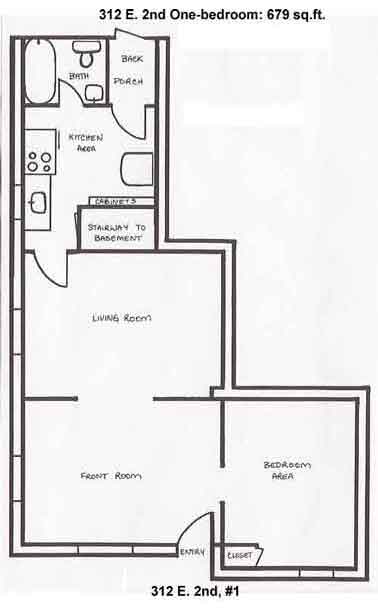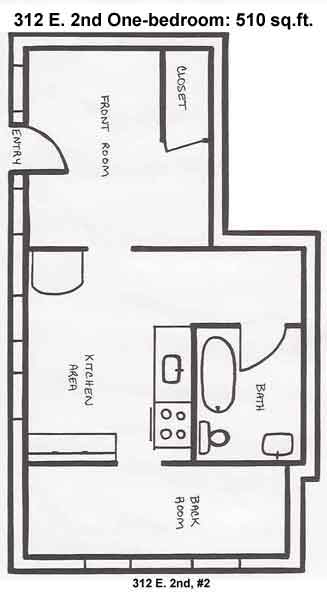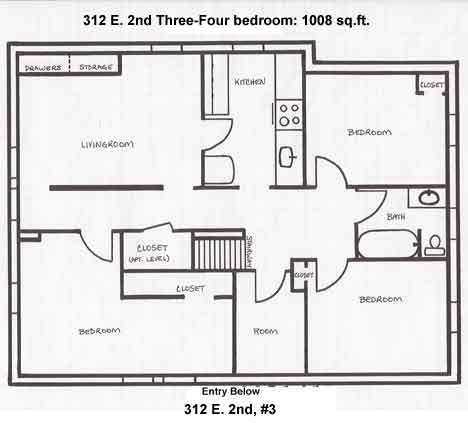 Note: dimensions are approximate.