The 317 SPOTSWOOD STREET APARTMENTS, apartment 3; Moscow, Id 83843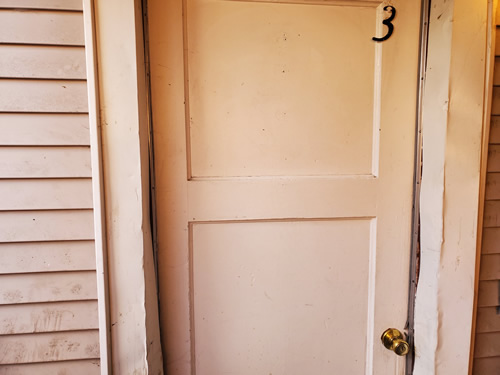 Pathway leading to the back of the building where the entry is -- very private.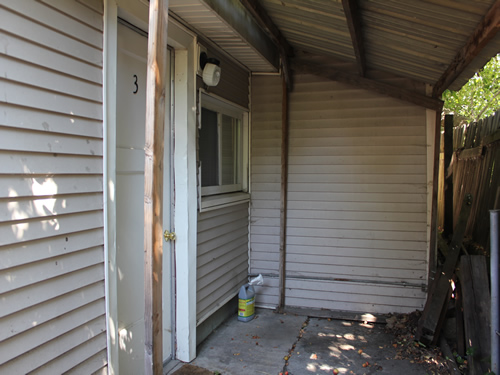 Entry under cover.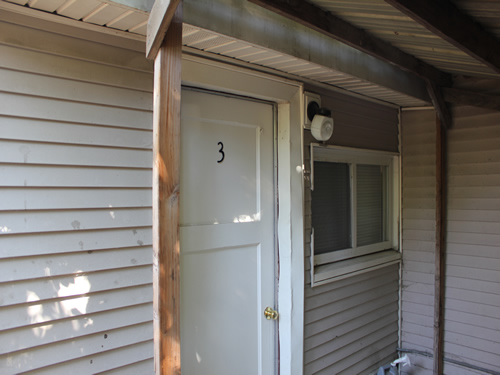 Apartment entry is from the east side of the four-plex.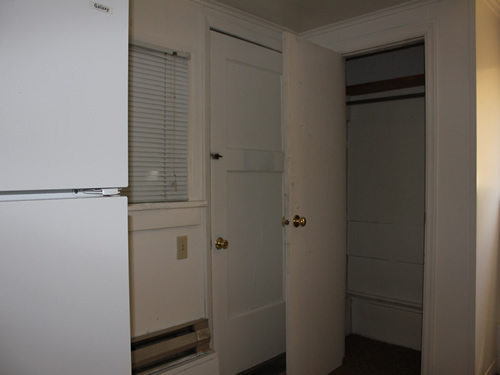 Looking at the front entry from within; a coat closet on the right.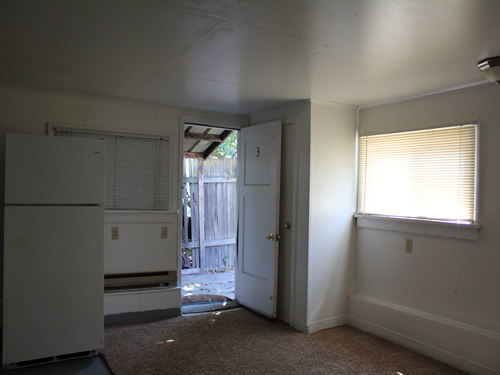 A larger view of the entry from inside the living room.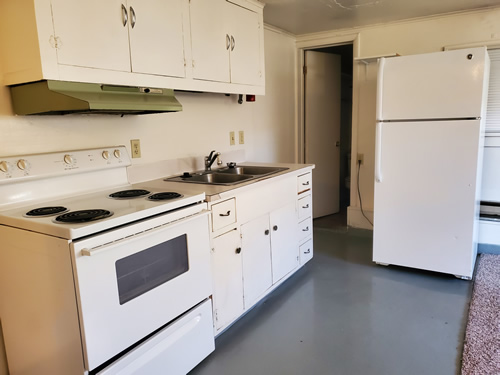 The kitchen has good, full size appliances.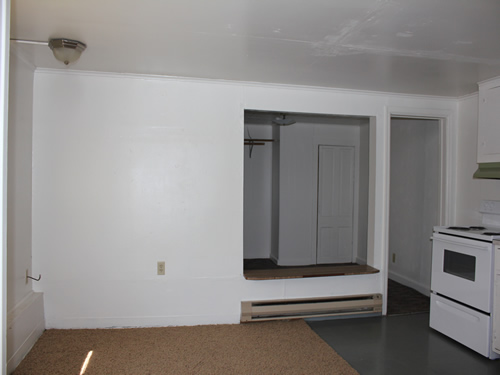 From the living room: the bedroom space is in the background and the kitchen is on the right.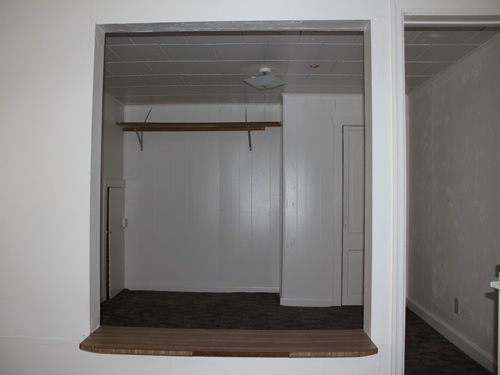 This small studio is one-of-a-kind; it's recommended that you see it before you rent it.
An open closet and a closed closet are at the west side of the bedroom.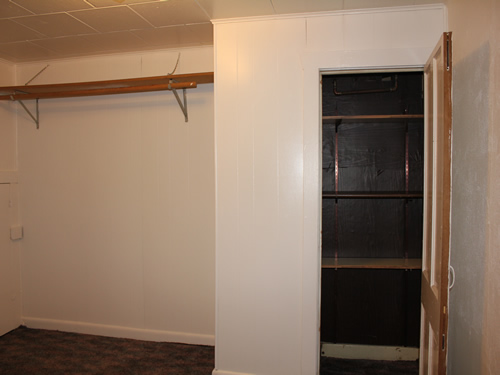 Another partial view of the bedroom closet area.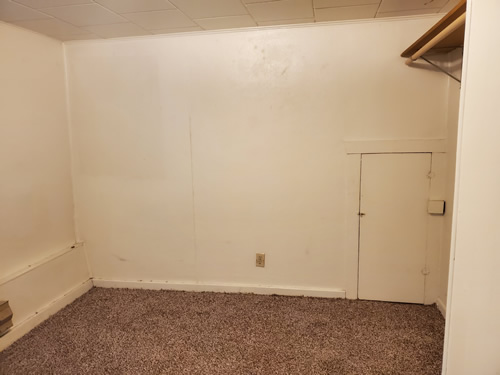 Bedroom corner.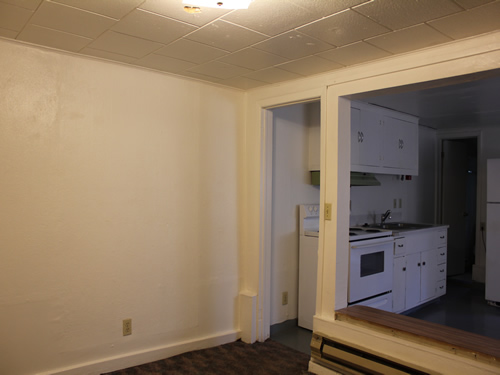 View of the kitchen from the bedroom area.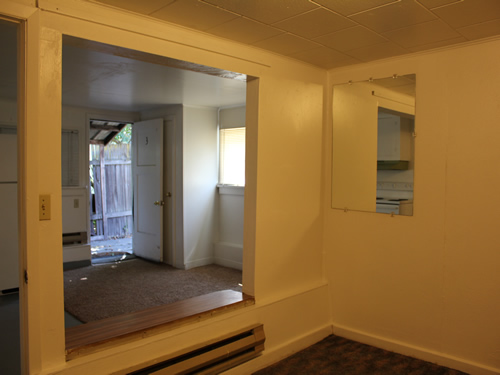 View of the living room and entry from the bedroom space.
Looking into the small bathroom.
Partial view of the bathroom.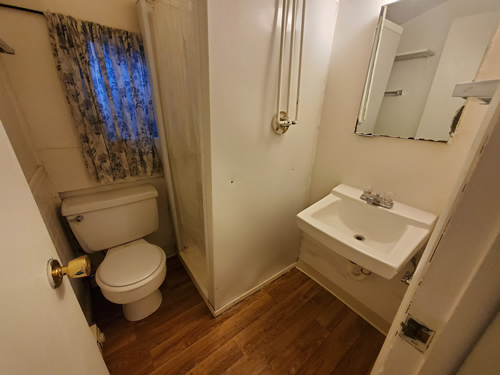 The shower in the small bathroom.