The 328 S. LILLY STREET Apartments, apartment 1; Moscow, Id 83843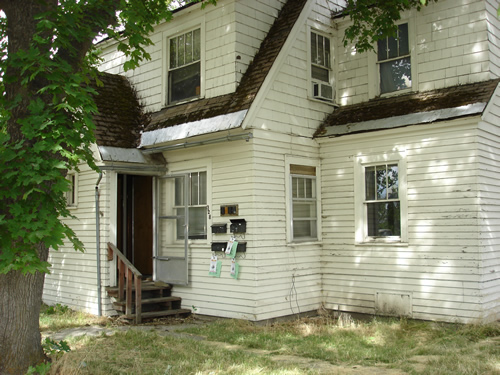 The lower part of the fourplex shows the location of this apartment. Entry is first through an interior mudroom-like area.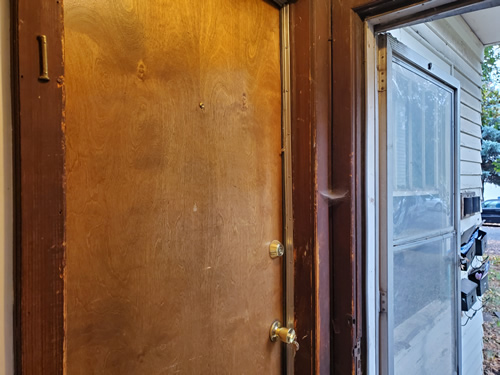 Next comes the indoor entry to the apartment.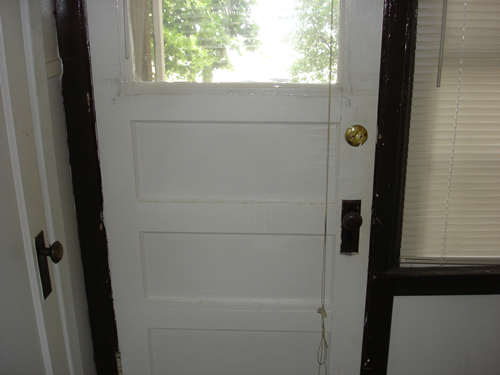 This apartment has a back entry as well.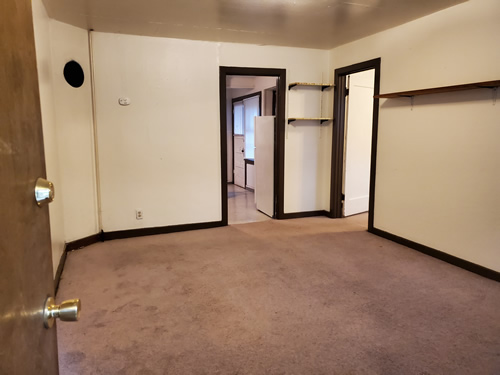 The living room offers a welcoming aura clearly reminiscent of a different era.
Large windows allow plenty of light to grace this dwelling. You can see the campus from here.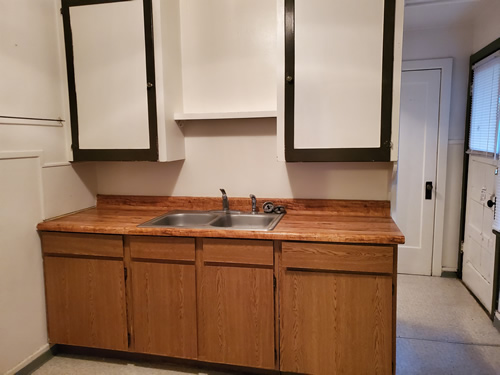 The kitchen bears signs of recent remodelling.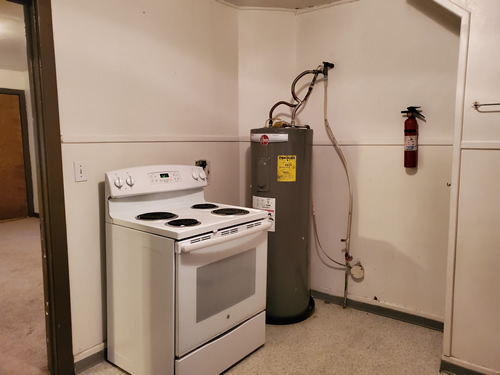 Spacious kitchen area with good appliances.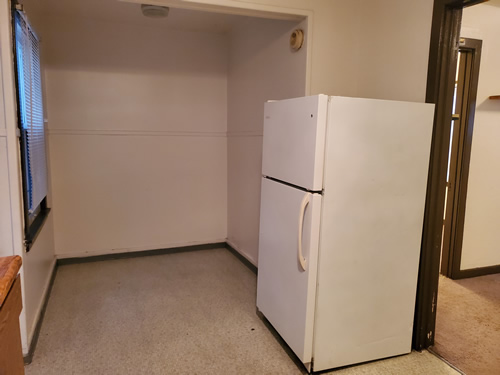 This nook is the dining/study area.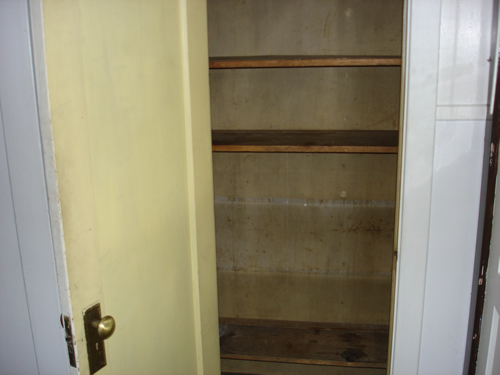 You can store lots of goods here.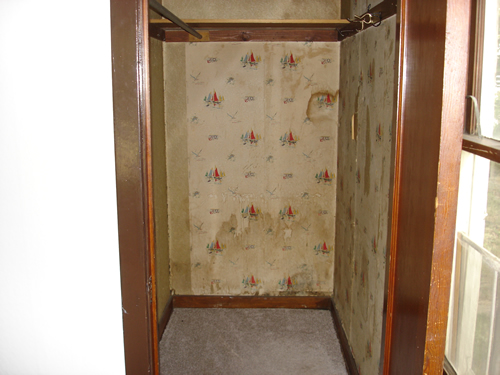 An unusual closet with evidence of another epoch.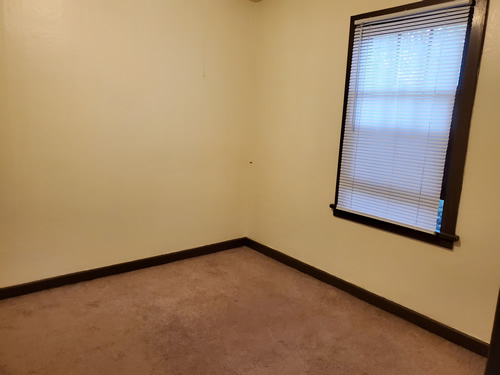 Cozy bedroom; sleep under the trees within a stone's throw of campus.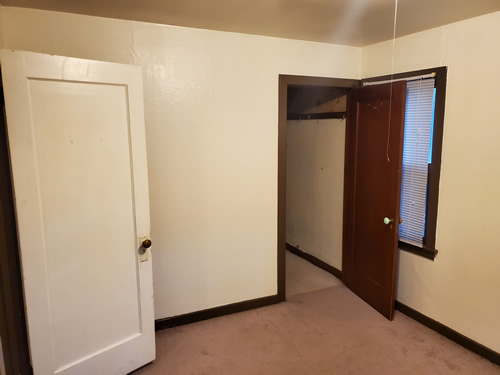 From get-up to class in a jiffy.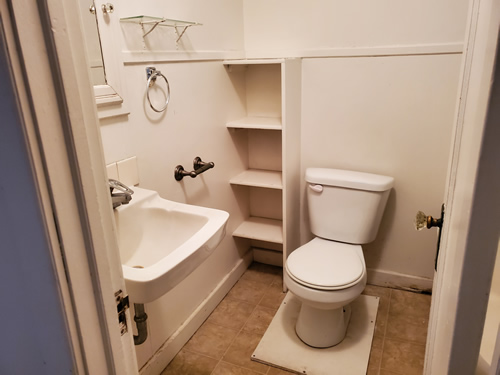 Take a bath at the lion's feet. Lots of folks like old tubs, do you?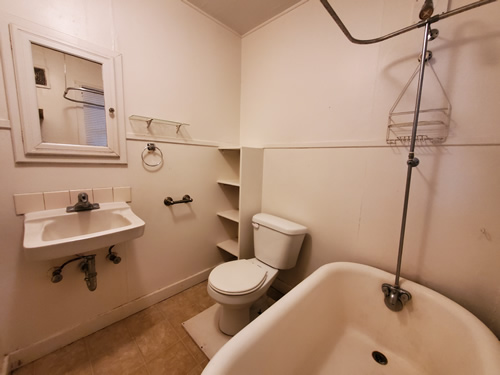 Smart bathroom corner with some of the basics.
Do you wonder why there has never been a vacancy here? Place your claim well ahead of time. And here's the
floor plan.