THE EOS APARTMENTS: 1235 Hillside Drive NE, apartment 3; Pullman, Wa 99163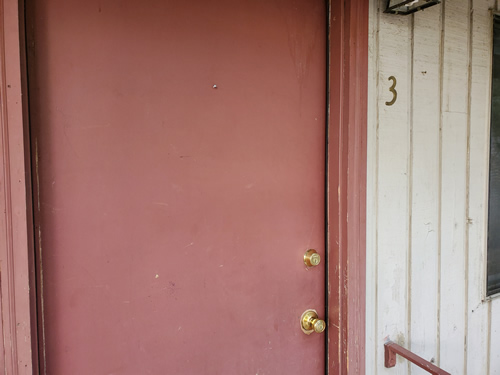 Apartment entry on street level on the south side.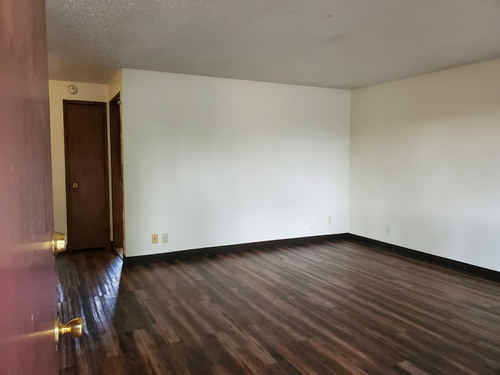 Front door opens to a huge surprise: a magnificent vinyl plank floor!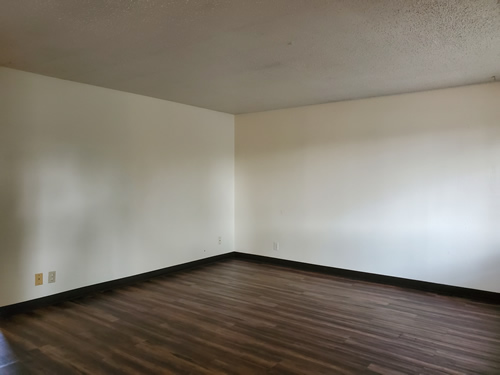 This vinyl plank flooring has meaninful advantages: great for your health (no carpet allergens), economical and easy to clean and keep clean (no carpet cleaning bills), and it looks beautiful.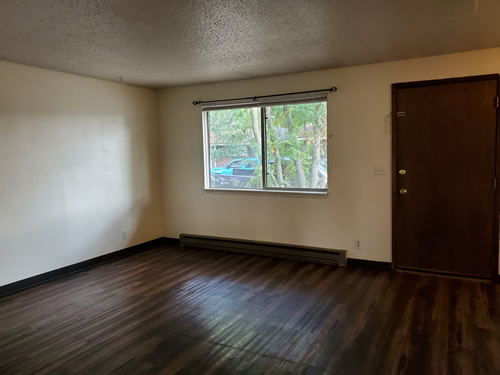 Simply cool!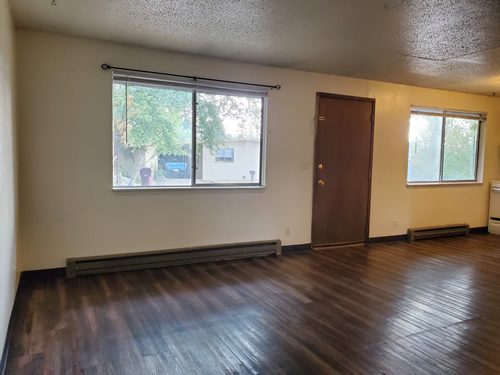 View from the living room: McGee Park in the distance and the kitchen/dining area.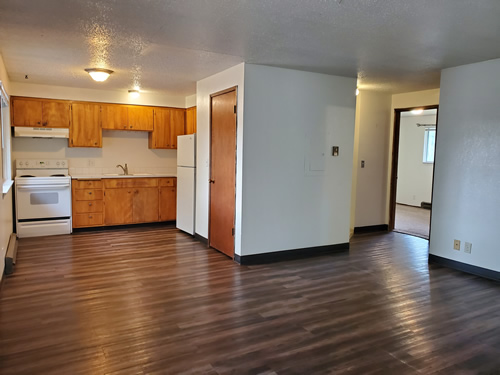 A beautiful shot of the living room, dining/kitchen area, the interior corridor and the bedrooms beyond. The vinyl plank unites the living room, kitchen and corridor spaces.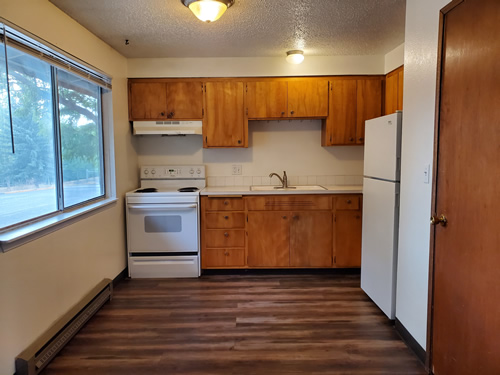 The kitchen sports a large picture window, good appliances and a pantry (right, door closed). This great natural lighting is beneficial for your health and is easy on studious eyes.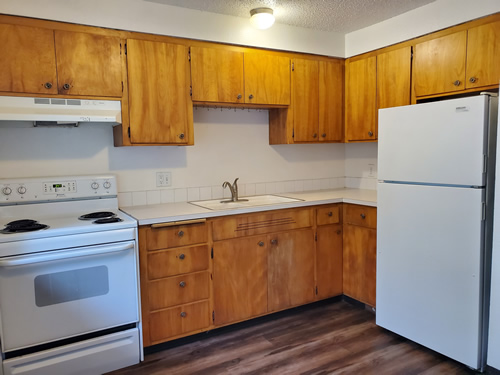 Very attractive kitchen space. Solid appliances.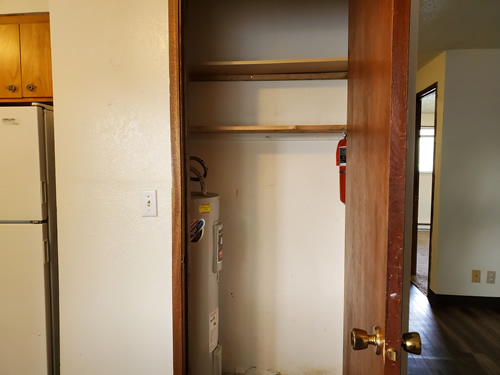 Pantry by the kitchen area.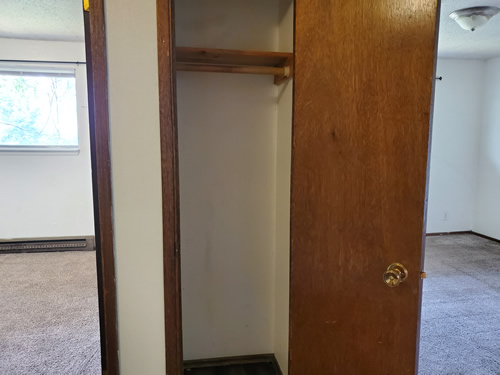 Coat closet in corridor between the two bedrooms.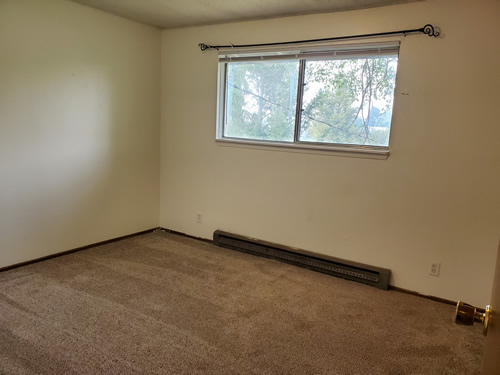 One of the bedrooms with a large picture window and a green view.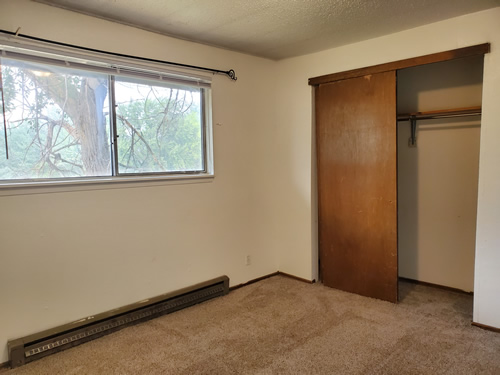 Ample closet in one of the bedrooms.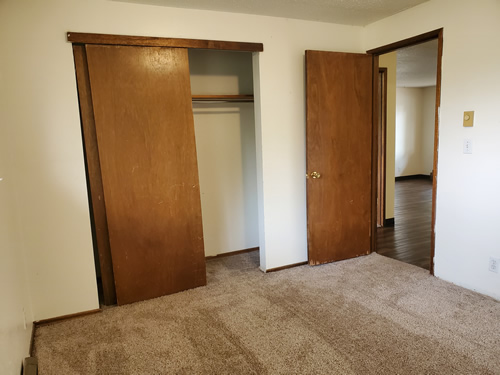 Largish closet in the bedroom with a peek into the corridor.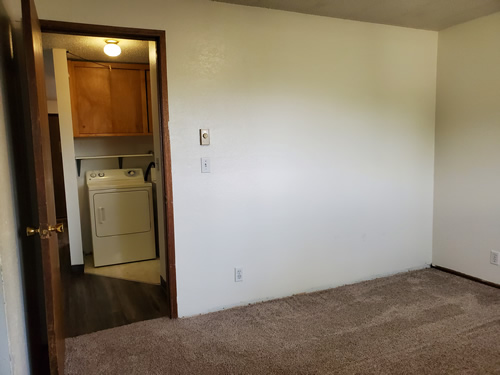 The laundry as seen from one of the bedrooms.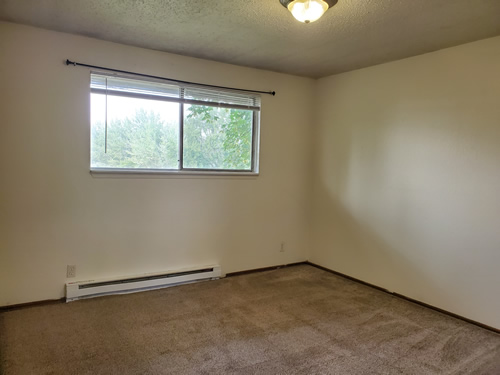 Bedroom pictures.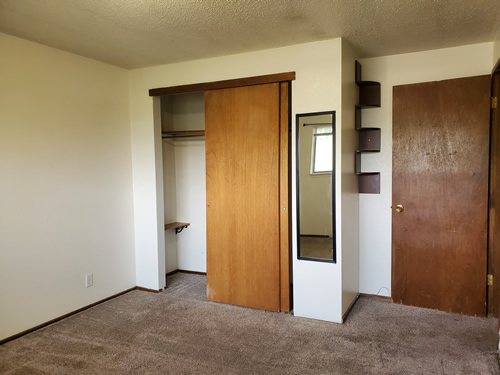 Bedroom pictures. A wall mirror is extra!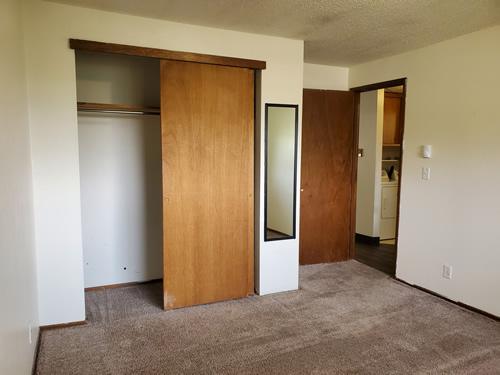 Cozy bedroom space.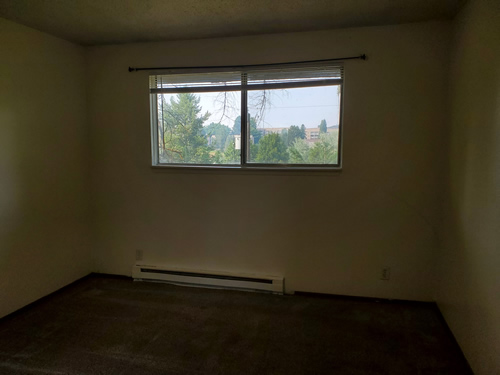 Somber bedroom atmosphere.
Brightly lit bedroom atmosphere.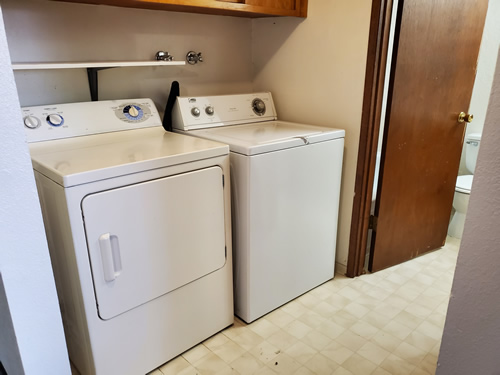 The laundry area with ample cabinets above.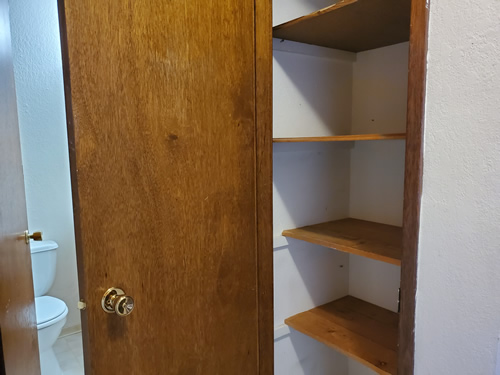 Linen closet in corridor just outside the bathroom.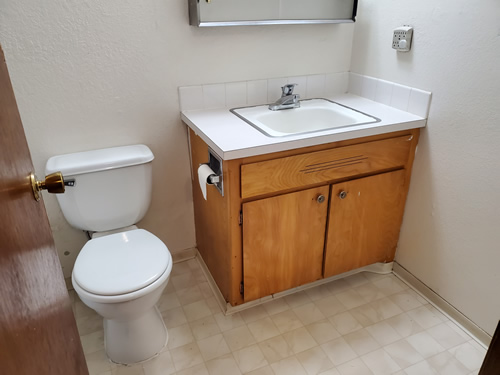 Contemporary bathroom design.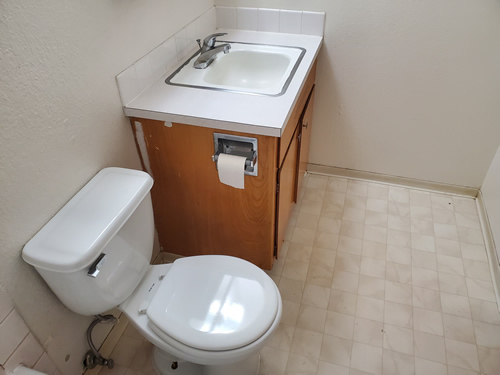 Another shot of the bathroom.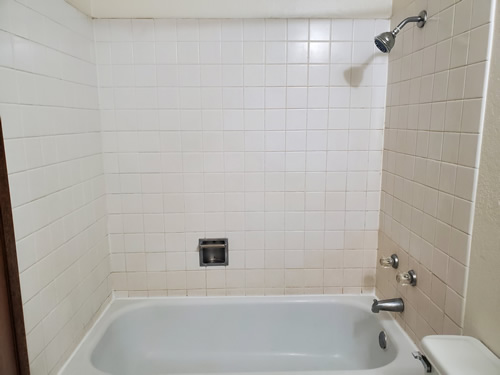 Contemporary, full tub and shower bathroom.
Spacious apartment with all the essential amenities of home; located virtually across from a small treed park and close to campus, yet away from the partying scene. Here's the 
floorplan
 and here's the 
layout
.