THE GLENDIMER ONE APARTMENTS: 125 Larry Street, apartment 4; Pullman, Wa 99163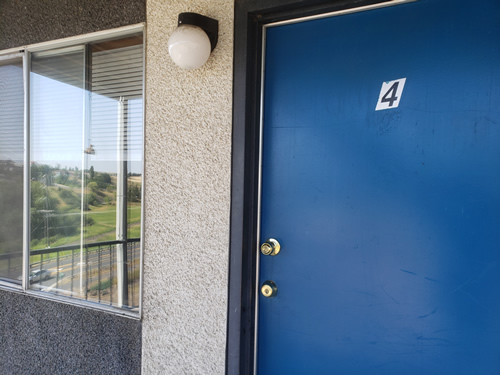 Apartment entry is on the north side, second floor, corner unit. This is a special upgrade!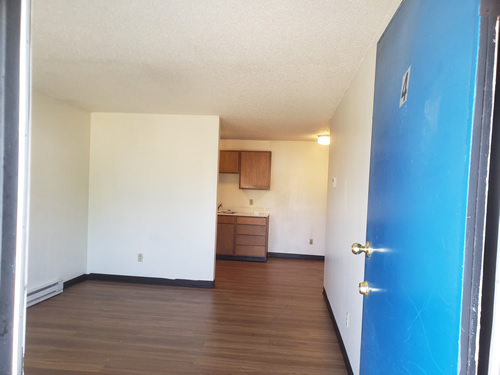 Apartment entry into the livingroom with the kitchen beyond. The dashing
vinyl plank flooring
captures the eye.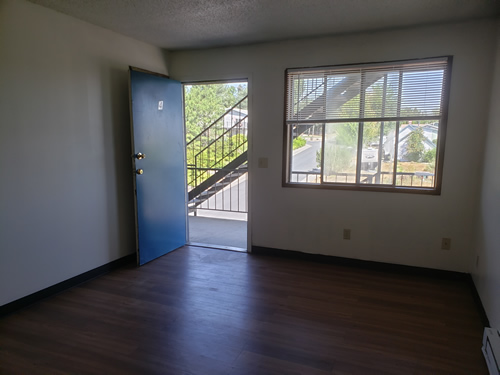 The vinyl plank flooring requires little care: it looks great and it's great for your health; it's a cinch to clean and does away with expensive carpet cleaning.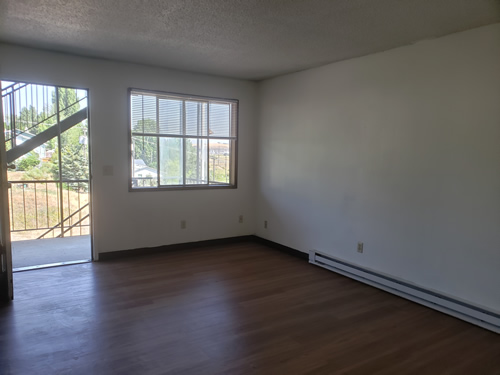 Super livingroom spaciousness. So nice to dance on, too.
The left side of the living room.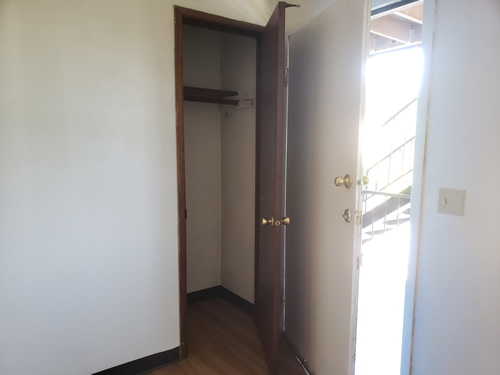 A coat closet conveniently located by the front door.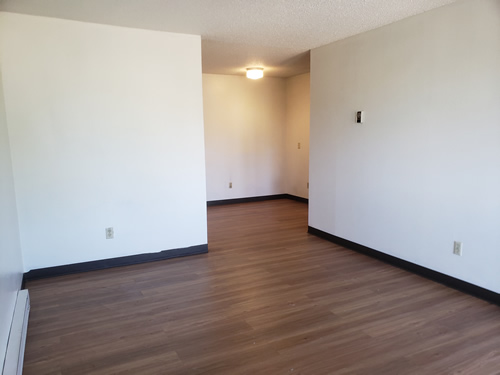 The vinyl plank expanse covers not only the livingroom but the kitchen, the diningroom and beyond.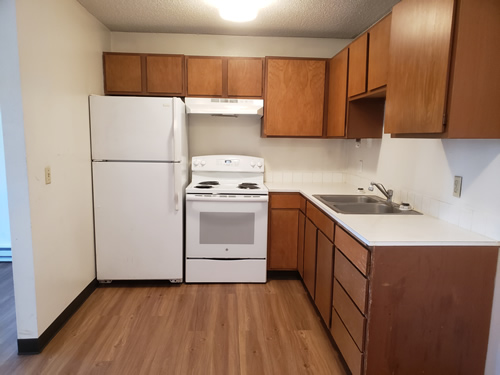 Undeniably beautiful cupboard and flooring color combination. Lots of cupboards, efficient counter space.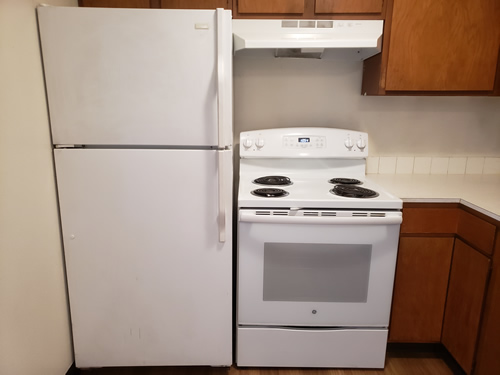 Reliable kitchen appliances.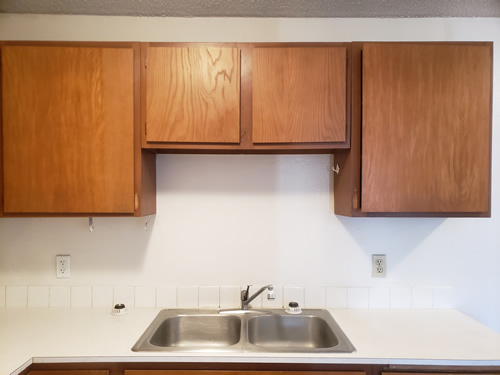 Double sink. Electrical outlets at arm's length. An efficient kitchen. A good-looker to boot!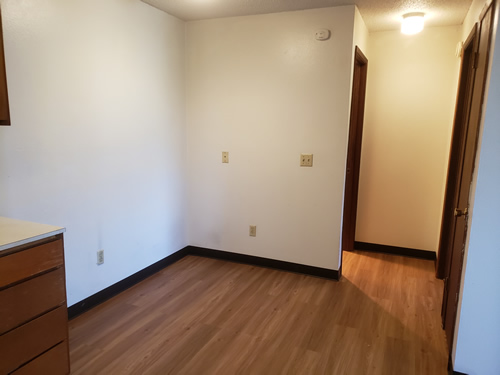 Nifty dining room right off the kitchen. On the right, the corridor leading to the bathroom and the bedroom.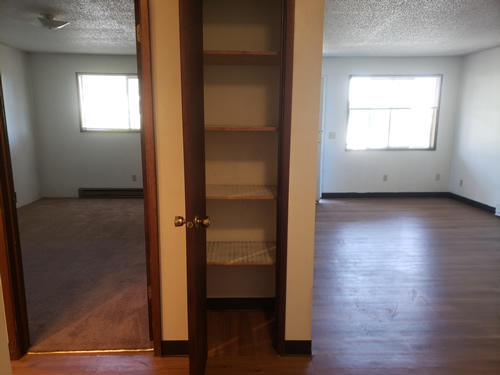 Practical design. This pantry/linen closet stands between the bedroom and the living room. Note the color scheme extends to the bedroom carpet.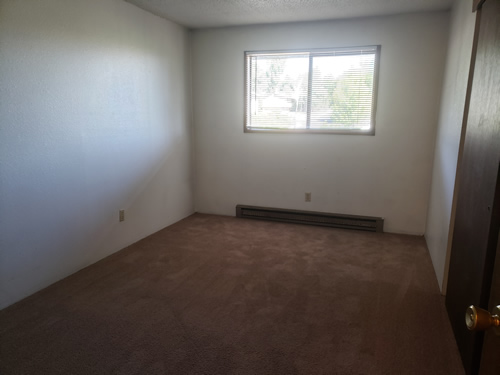 Your bedroom -- plenty of space.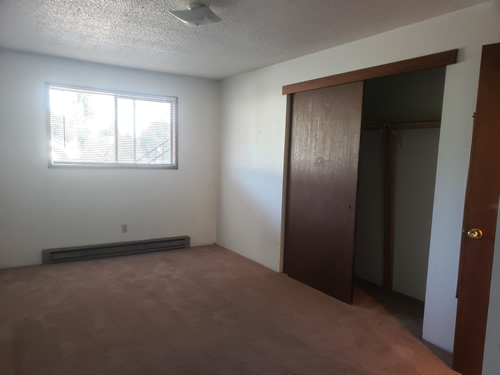 Plenty of bedroom closet space.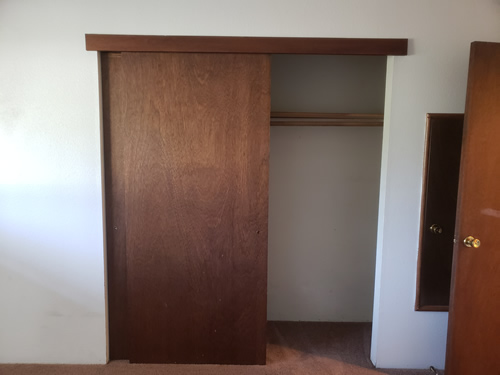 More space on either side of the door. And a nice extra: a wall mirror behind the bedroom door!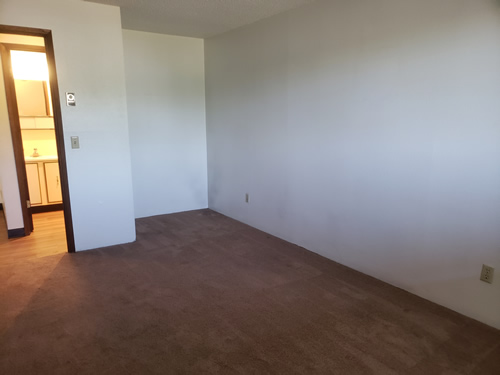 The study corner in the bedroom corner. The bathroom beckons from beyond the corridor.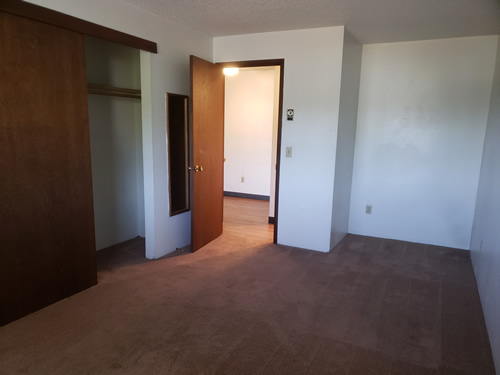 A good bedroom shot with the diningroom beyond.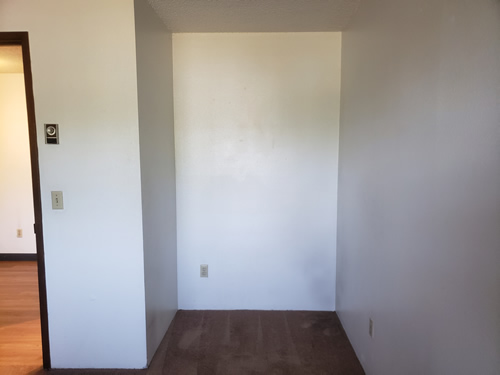 Your computer desk will fit nicely in this study corner, especially designed for maximum concentration.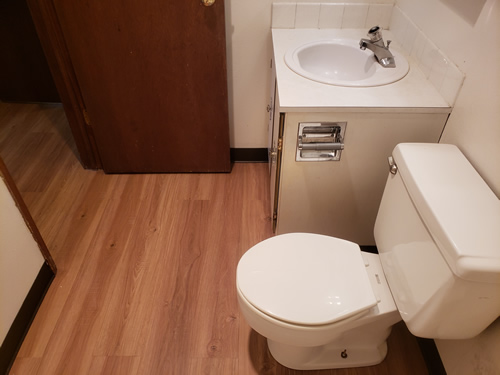 The vinyl plank covers the bathroom floor as well. This apartment will be easy to keep clean and will provide continuous visual pleasure. This is a gorgeous apartment!
Standardized full tub-and-shower bathroom.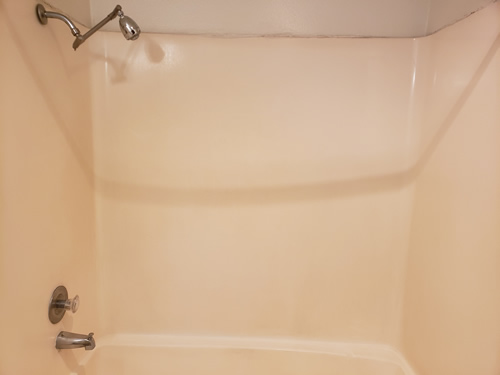 Standardized full tub-and-shower bathroom.
Contemporary design. Excellent condition. Convenient location. Here's the
Floor plan
and here's the building's
Apartment Locator.