THE GLENDIMER ONE APARTMENTS: 125 Larry Street, apartment 7; Pullman, Wa 99163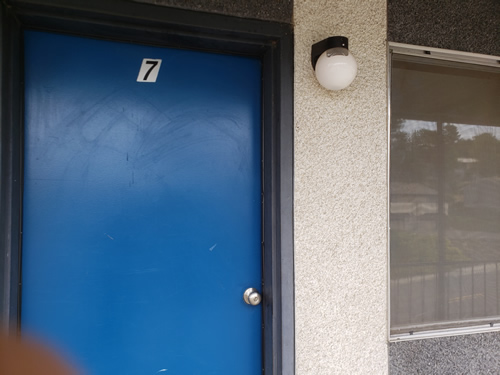 Apartment entry, north side, second floor.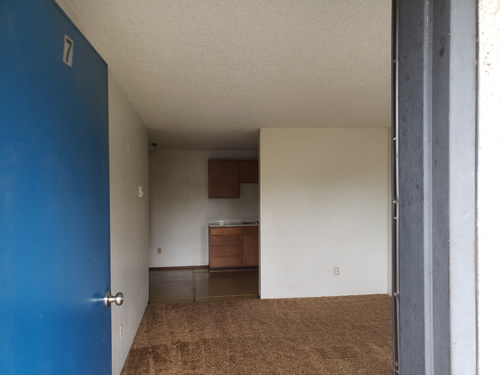 Living room with dining area in background.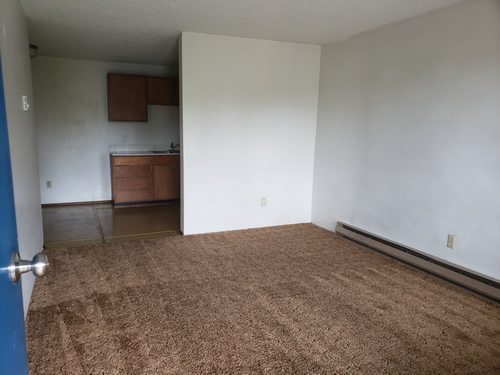 Living room -- all the space you want, just the space you might need.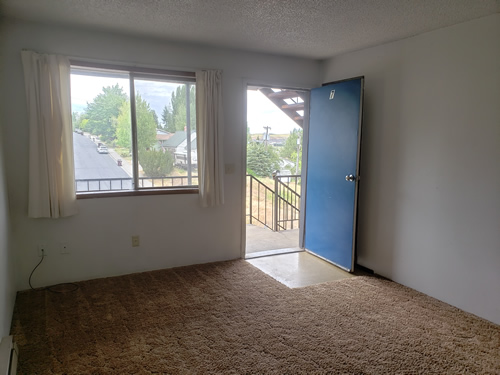 Looking outside from within the living room -- some good views.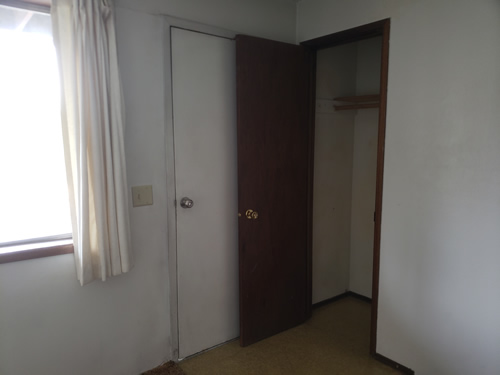 By the front door -- conveniently located coat closet.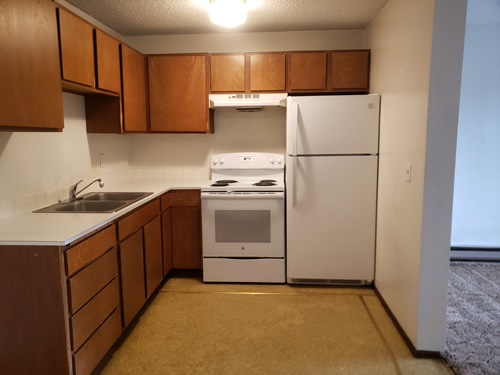 Beautiful standardized, efficient kitchen with all the cupboard space you might need.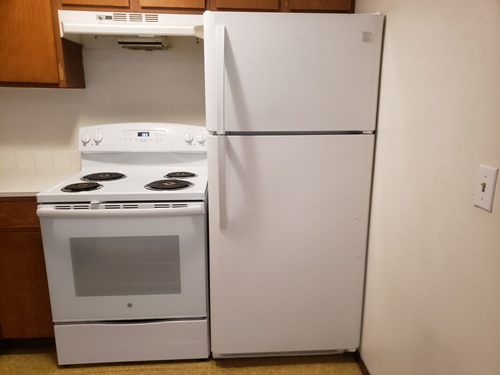 No-nonsense appliances.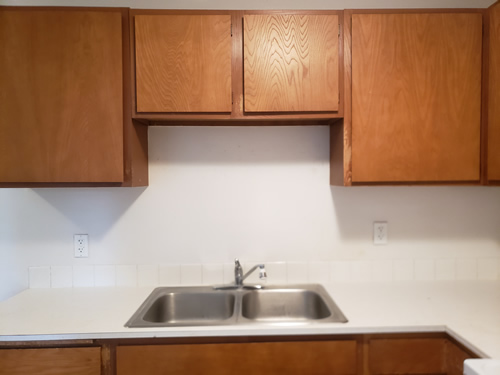 Double sink; electrical outlets at close reach; ample counter space.
The dining area off the kitchen.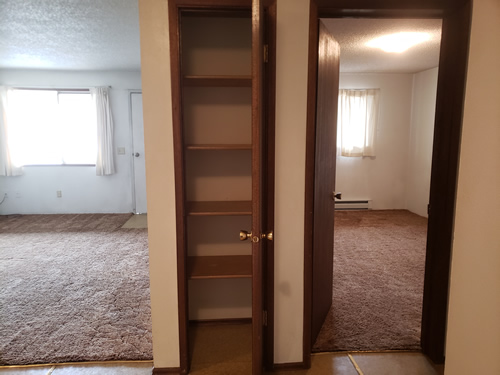 Pantry. Bedroom on the right, living room on the left.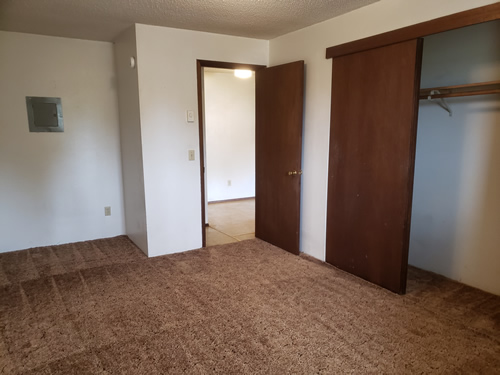 Your bedroom -- harmonious, peaceful, ample space.
The study corner in the bedroom corner.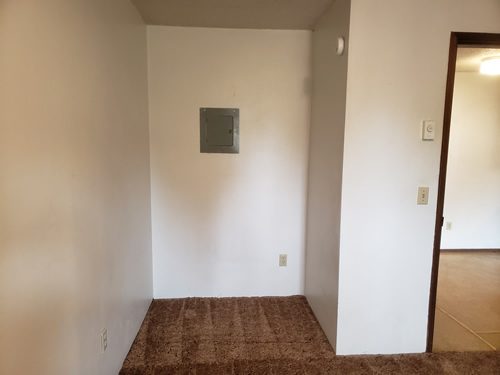 Your computer desk will fit nicely in there -- designed for maximum concentration.
Standardized bathroom.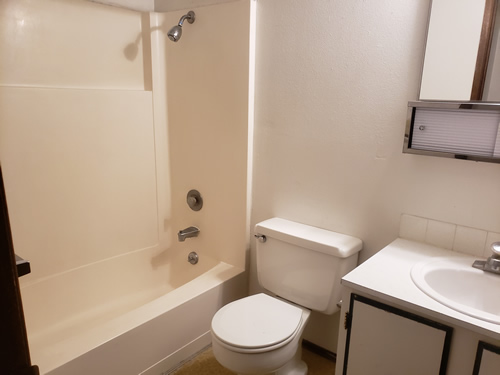 Standardized full-size, tub and shower bathroom.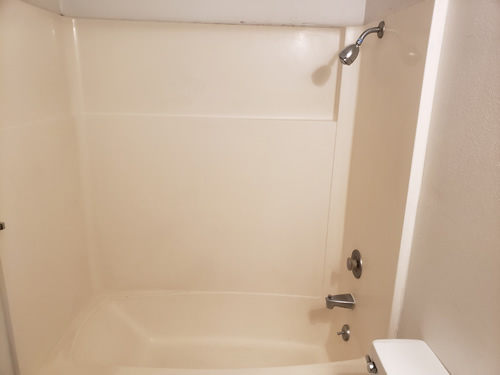 Standardized, easy-to-keep clean bathroom.
Contemporary design. Excellent condition. Convenient location. Here's the
Floor plan
and here's the building's
Apartment Locator.