THE HOUSE ON 1260 HILLSIDE DRIVE; Pullman, Wa 99163
Rental houses are rarely this good. Take a pictorial tour here to convince yourself that this house represents exceptional value: fireplace, a second bathroom, a jacuzzi, laminate flooring, lavish carpeting, built-in shelving; laundry, enclosed garage, and more.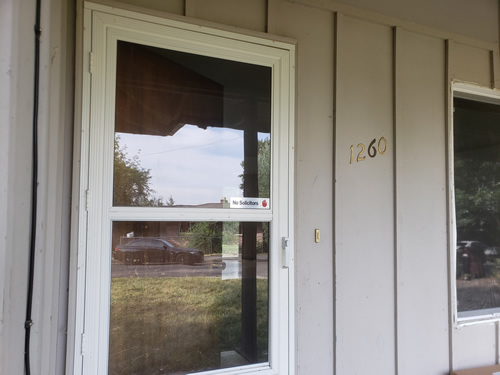 Entry features a good quality screen door.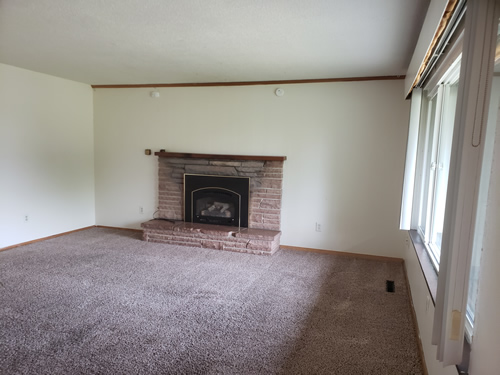 The fireplace dominates the spacious living room.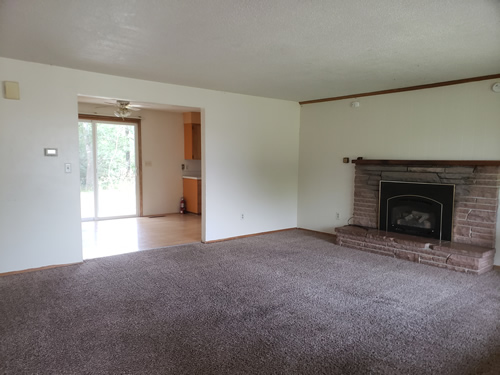 The dining area with the beautiful laminate flooring can be seen in the background.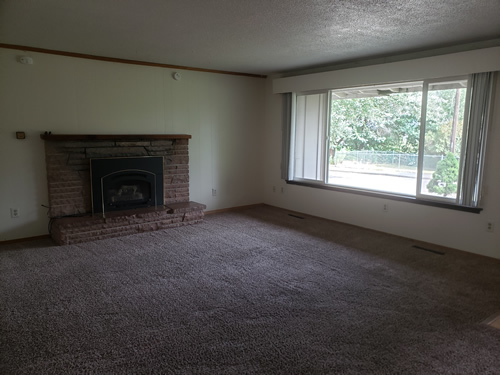 The immense living room has a very large window for natural lighting and viewing.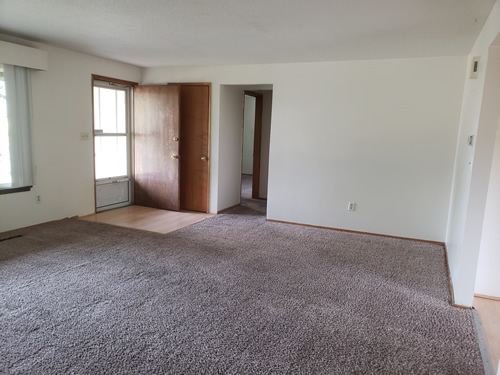 Another view of the living room showing the front door area. There's a good size coat closet behind the door. The interior corridor and also be seen.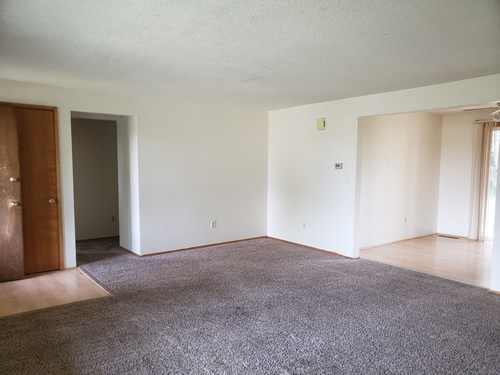 A truly superb shot of the living room with the dining area on the right.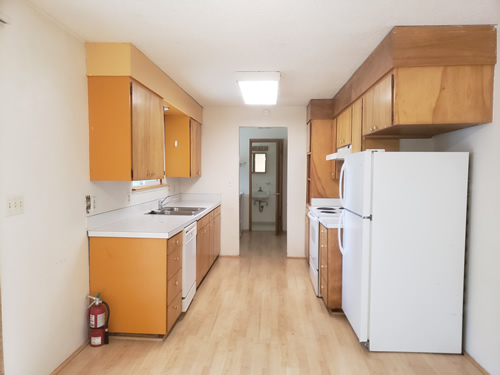 Beautifully appointed kitchen with great looking vinyl plank flooring.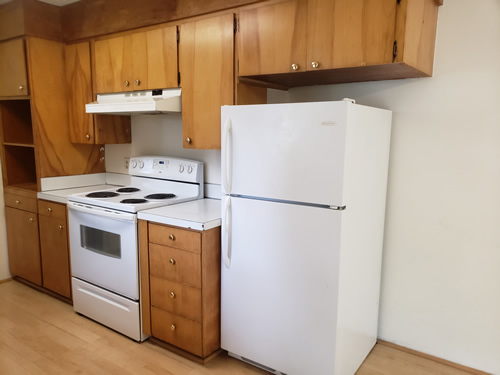 Standard reliable appliances.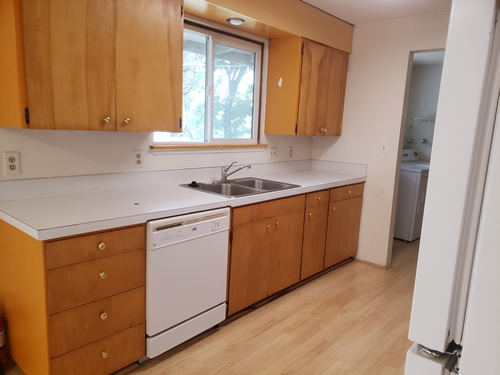 Ample counter space.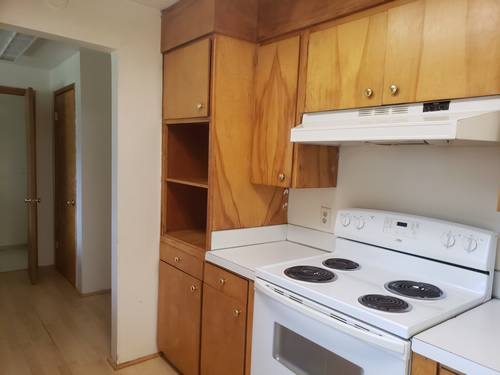 Built-in shelving.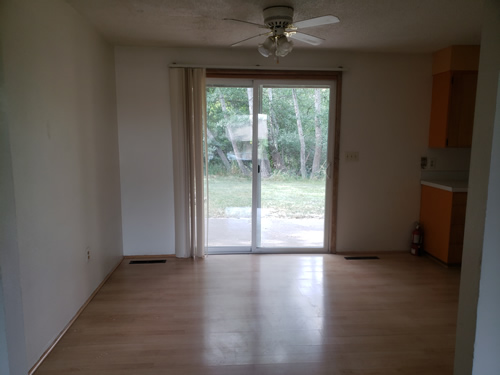 View of the back of the house as seen from the living room.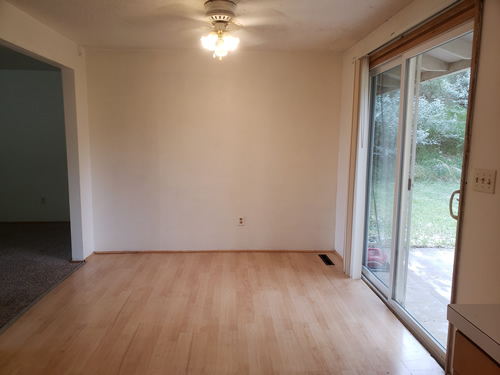 Another magnificent picture of the dining room. This vinyl plank floor is great to look at and very easy to keep clean.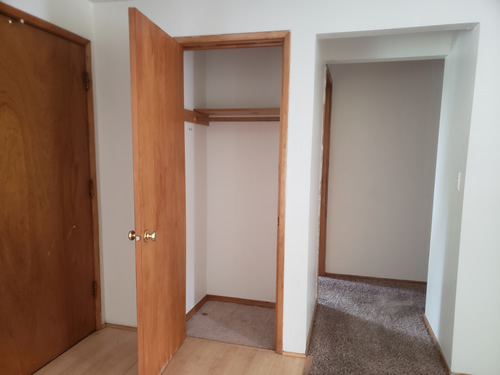 One of the several closets.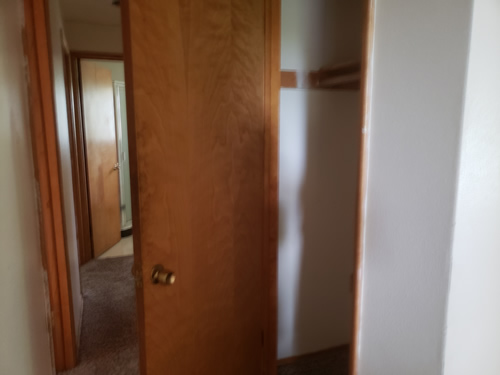 Another closet.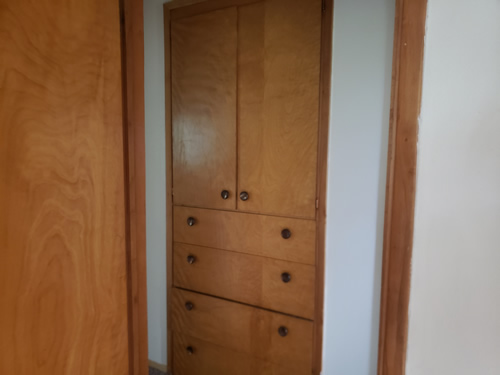 Good looking and practical: built-in shelves and drawers.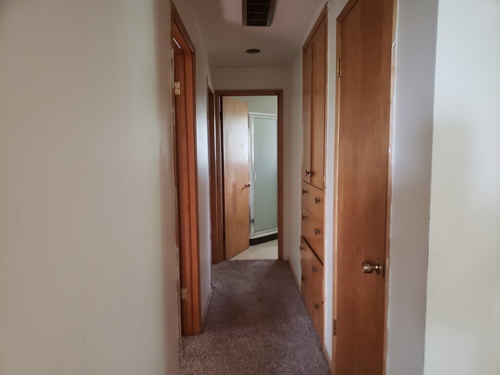 The interior corridor.
One of the bedrooms. Good lighting, placid outside view.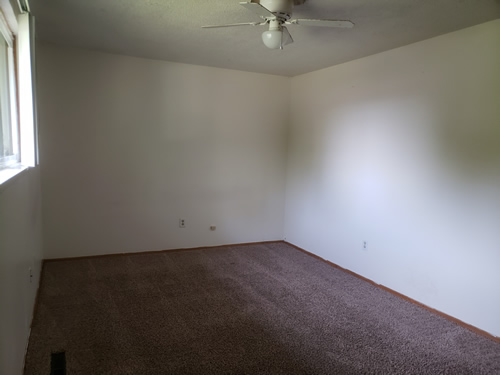 Bedroom.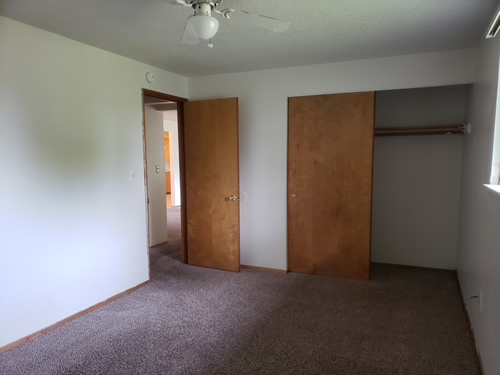 Large bedroom closets.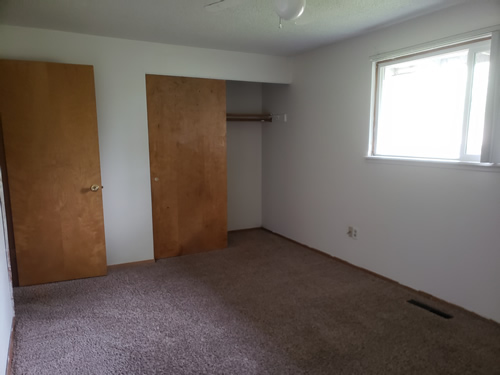 Bedroom.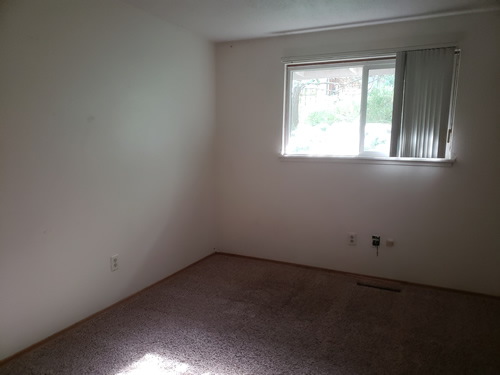 Bedroom.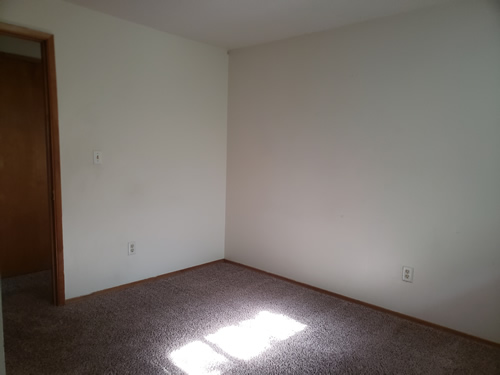 Bedroom.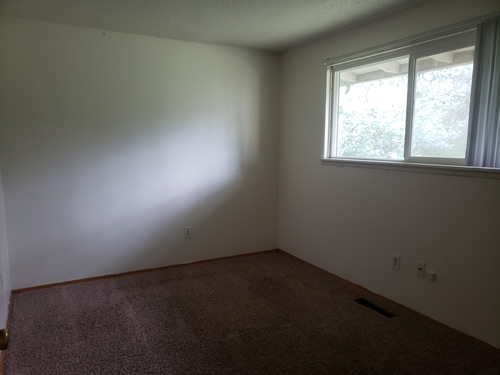 Bedroom.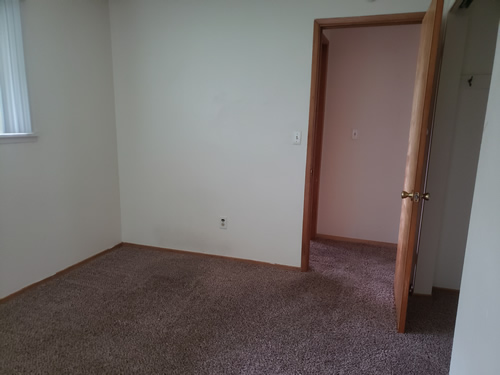 Bedroom.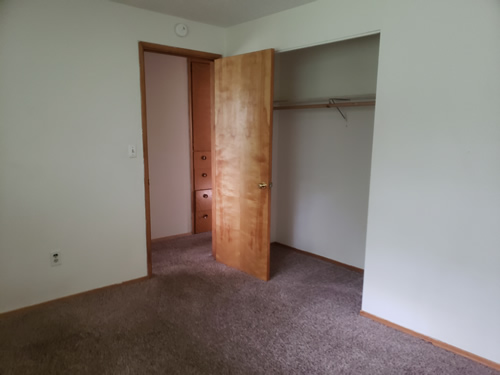 Bedroom.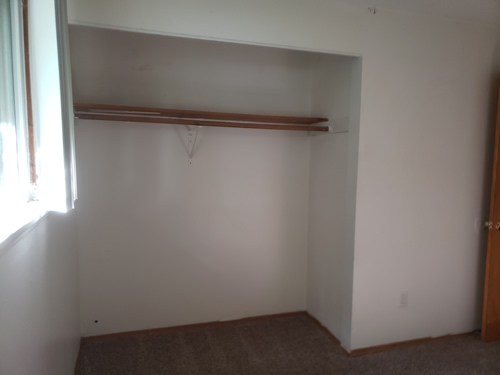 Large open bedroom closet.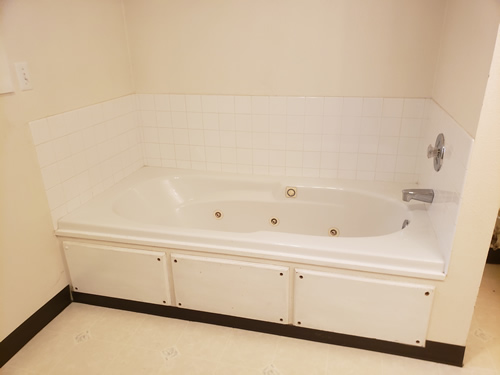 The zacuzzi! Time for the good life!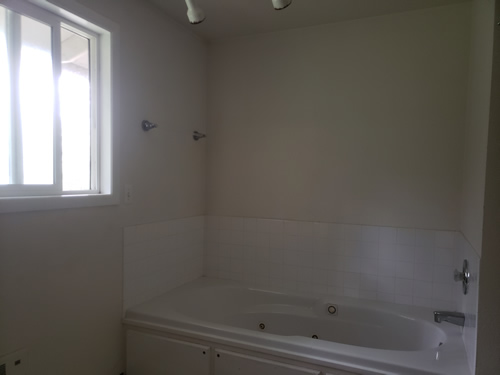 The jacuzzi area gets natural lighting as well.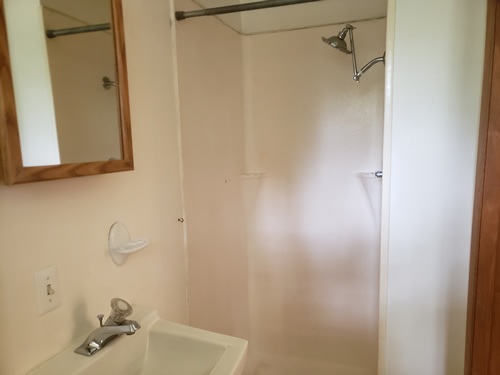 And a half bath when you're in a hurry.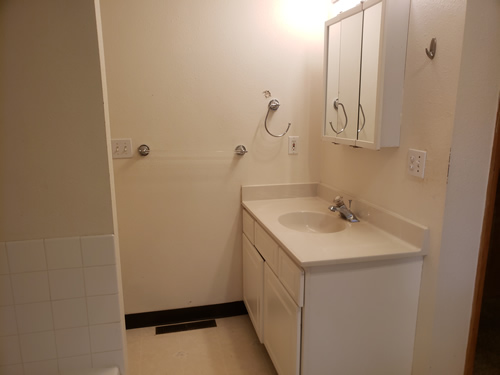 Bathroom.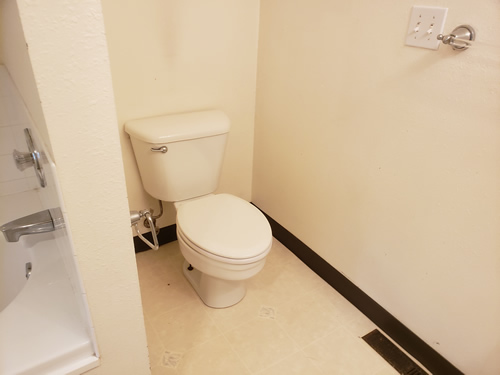 Bathroom.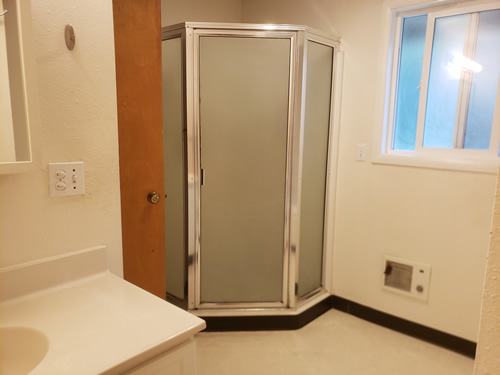 A separate shower stall in the jacuzzi room.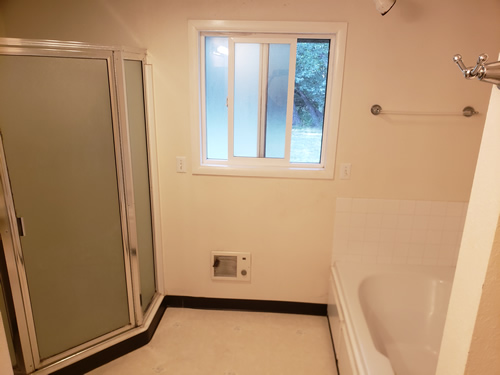 Comfort zones, zacuzzi or shower, or zacuzzi and shower.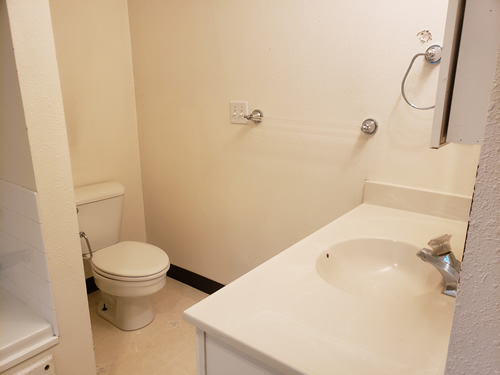 Bathroom.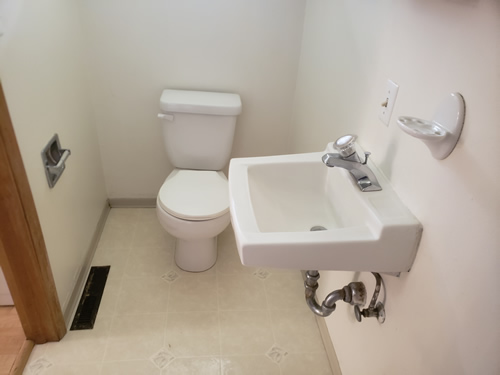 Bathroom.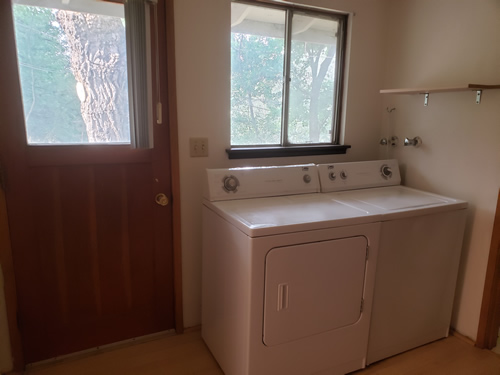 Washer and dryer at the ready.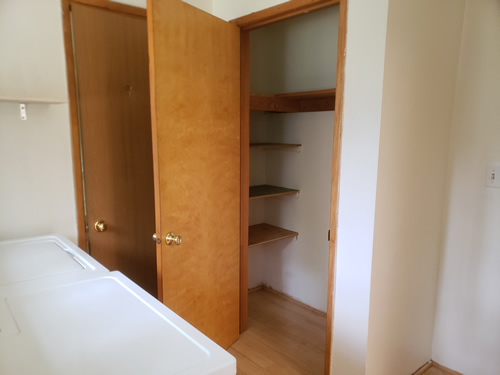 More closets and shelving by the laundry.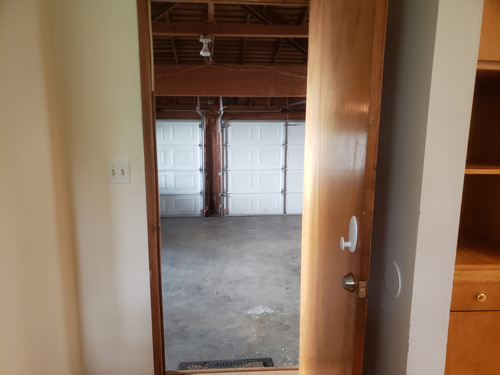 Interior entry to the completely enclosed two-car garage.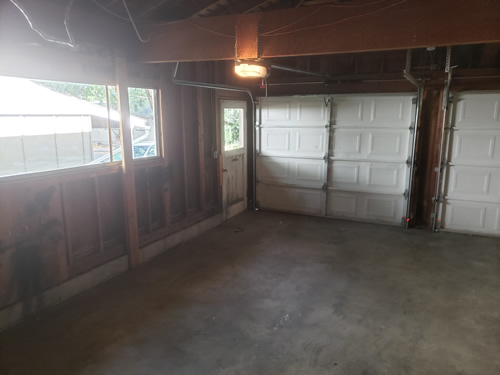 Garage.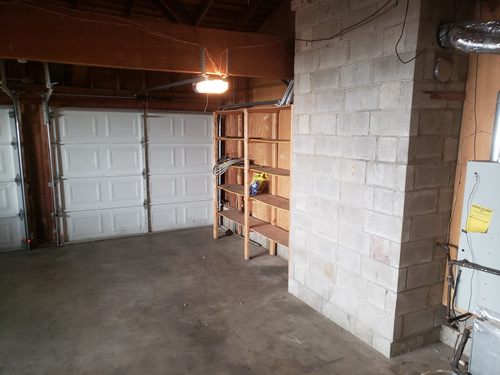 Shelving in the garage. You can set up your shop here.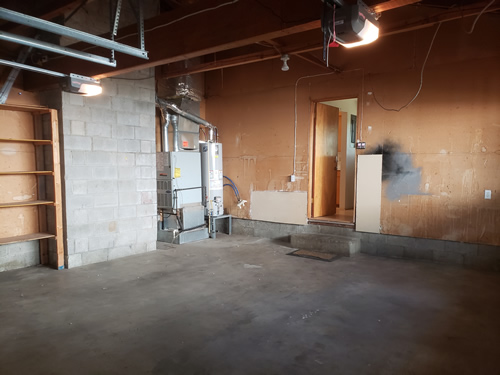 The dedicated furnace.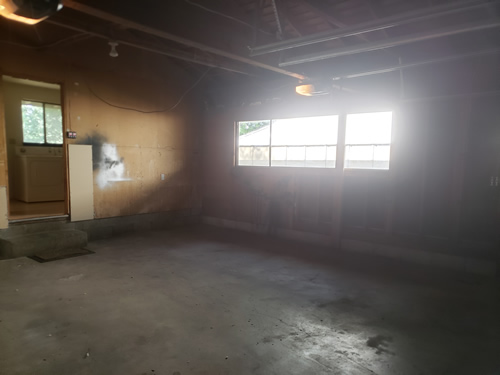 Another shot of the garage.
A unique house rental, a most respectable address and a super-adequate dwelling. All the comforts of an expensive home at the price of regular apartment space.