THE AEGIS TWO APARTMENTS: 1420 Wheatland Drive NE, apartment 3; Pullman, Wa 99163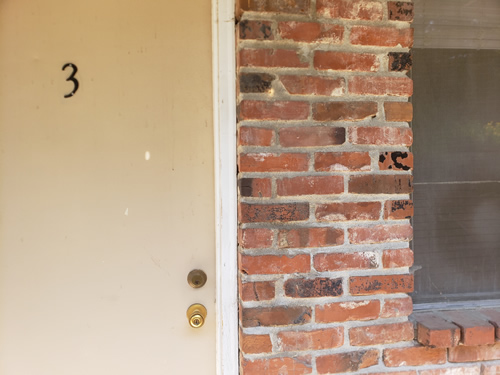 Apartment entry,
first floor, south side.
Nice brick building.
Vinyl plank
update!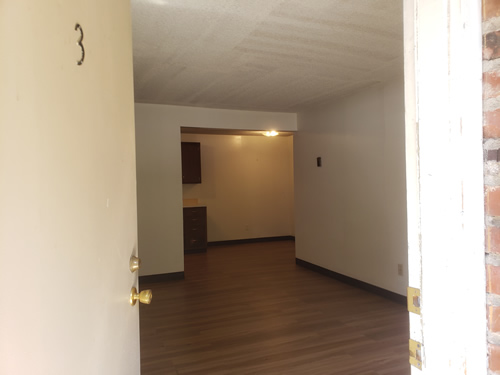 Opening the front door thrusts the vinyl plank flooring into view.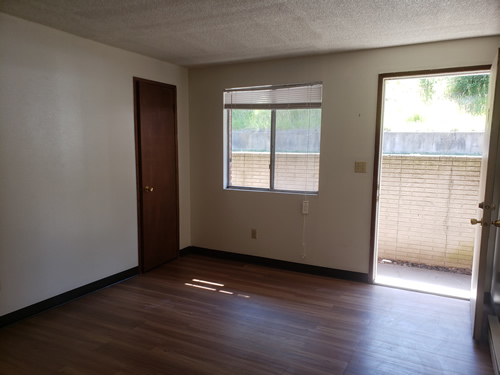 Undeniable elegance, immense practicality, sanitary wisdom.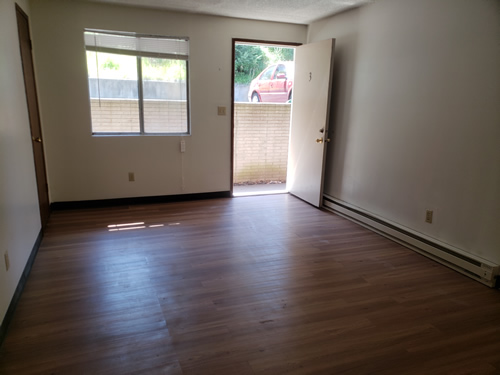 Easy-to-clean and to-keep clean, simply unparalleled vinyl plank flooring.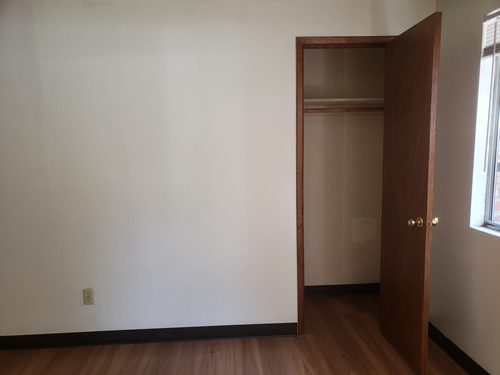 Unobtrusive in a living room corner, there hides a handy coat closet.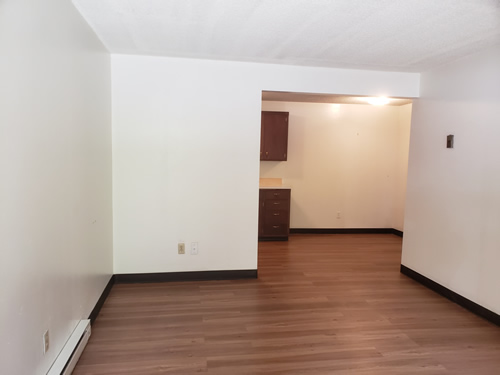 Almost breathtaking visual of the vinyl plank uniqueness. It extends into the kitchen, dining area and beyond.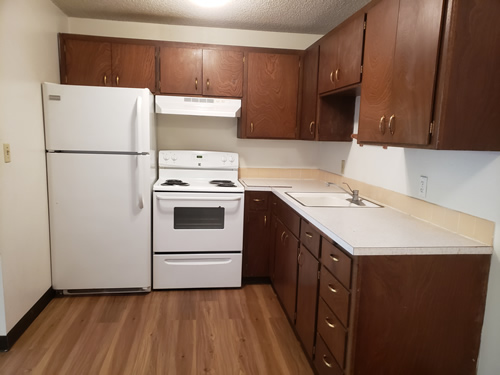 Contemporary apartment kitchen. Well-designed and color-coordinated. Enough cupboards to not remember where you put things, adequate counter space.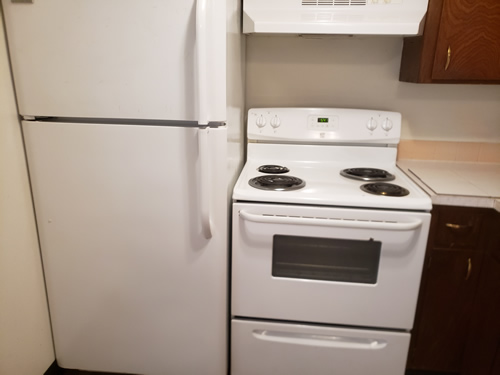 Plus reliable, no-nonsense apartment appliances.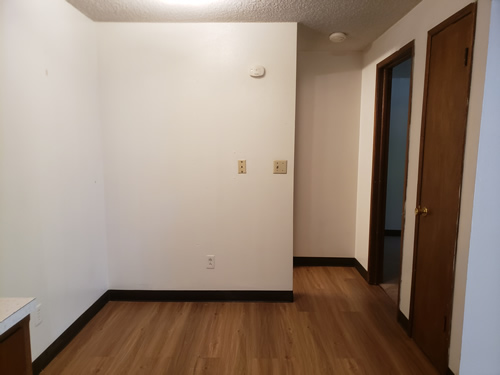 The dining area off the kitchen, modestly elegant.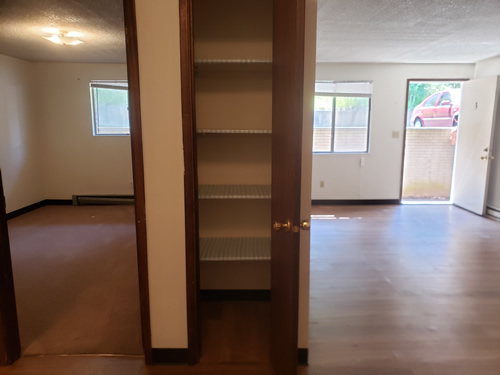 A late corinthean column or a pantry/linen closet? The bedroom aloof on the left; the living room lovingly inviting on the right.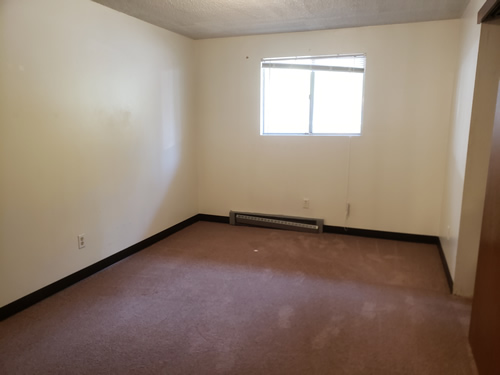 Sober bedroom business-mindedness.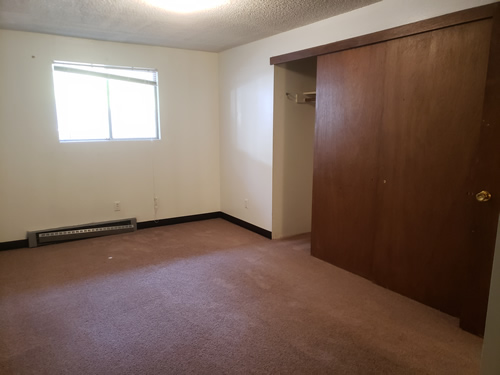 Generous closet extravaganza.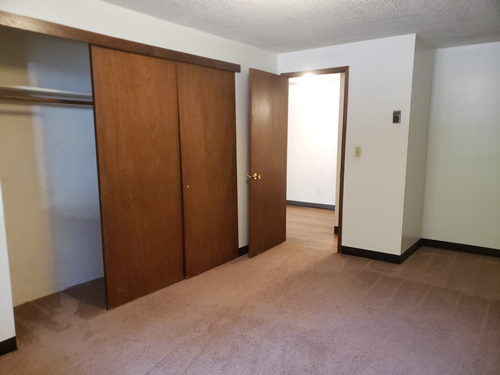 The prettier side of a bedroom.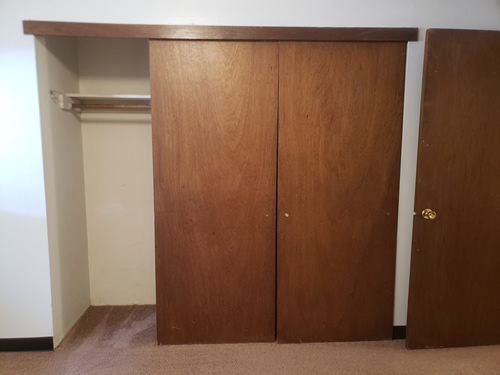 That closet again -- aren't closets boring? How would ya like to spend your life as one?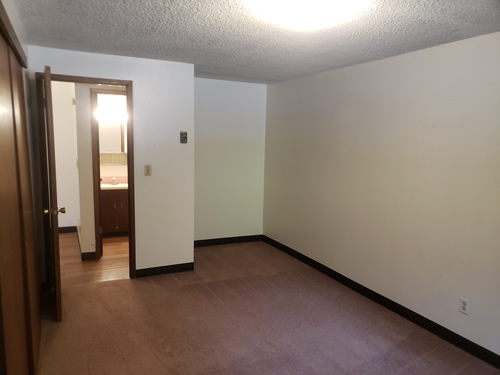 But this is a more interesting presentation with lots of substance: a color-coordinated floor carpet/vinyl plank floor scheme; a peek at the bathroom and the dining room as well as a little something-else in the right corner.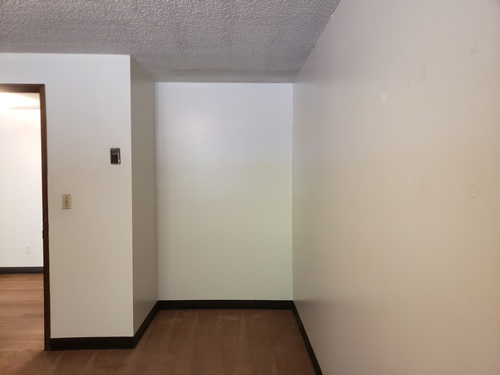 A serious contribution to the well-being of the tenant's mind: a mental torture chamber.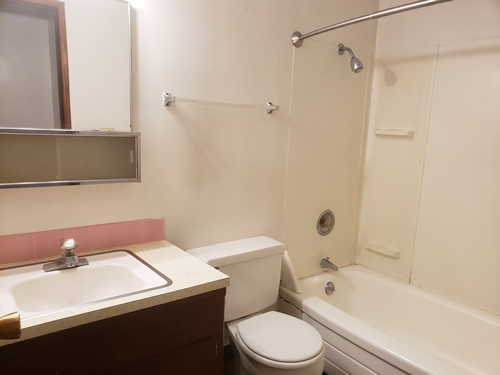 Standard contemporary bathroom -- same old same old.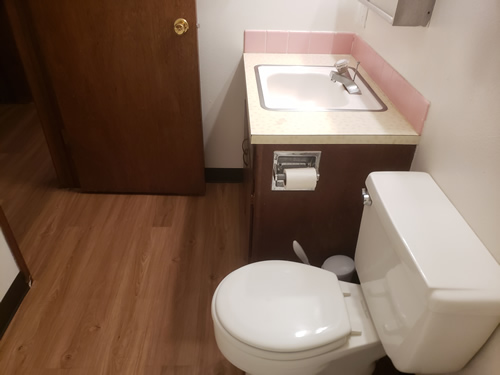 But not this floor: a generous display of monetary negligence, an apartment-wide vinyl plank practical impracticality.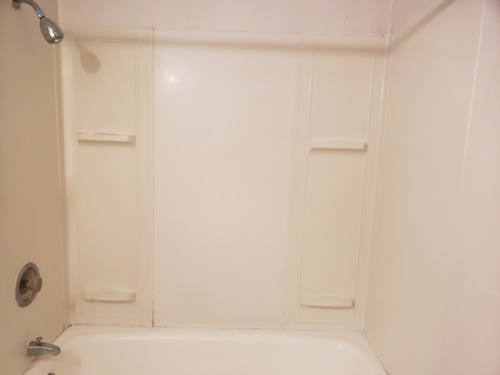 Contemporary, long unimaginative bathroom adequateness to keep you clean.
Comfortable living here, reasonably priced, quiet and close to campus. Here's the
floor plan
and here's the building's
Apartment Locator
.