THE GLENDIMER FOUR APARTMENTS: 1445 Turner Drive NW, apartment 18; Pullman, Wa 99163

Apartment entry, lower floor south side. See its location in the building here.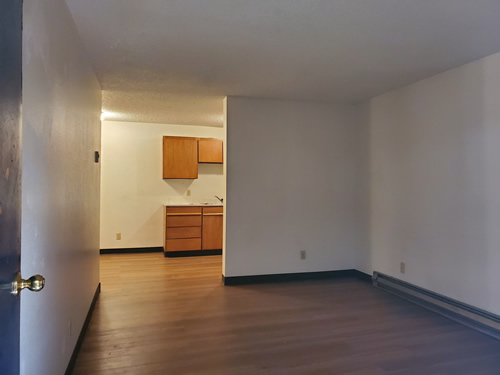 At the front door: the impressive living room and kitchen expanse comes into focus.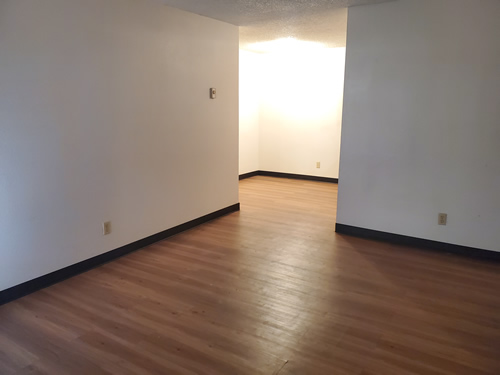 The vinyl plank flooring pleases the eye, and the mind understands this is a healthful environment, and it means freedom from carpet cleaning bills.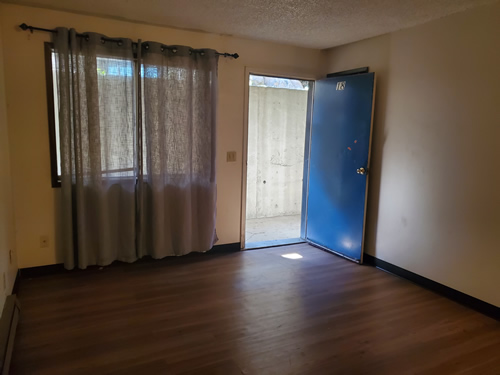 This apartment affords a lot of situational privacy.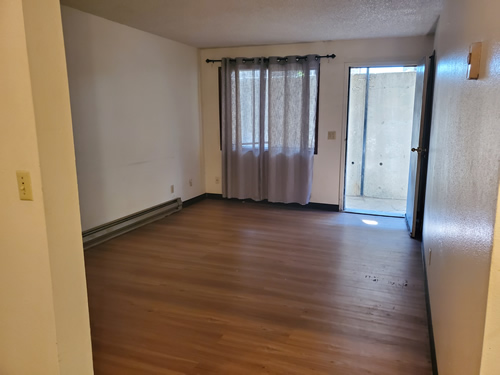 An introverted person would find this to be an ideal apartment. Shutting the world out is no problem here. No views but unquestionably more privacy.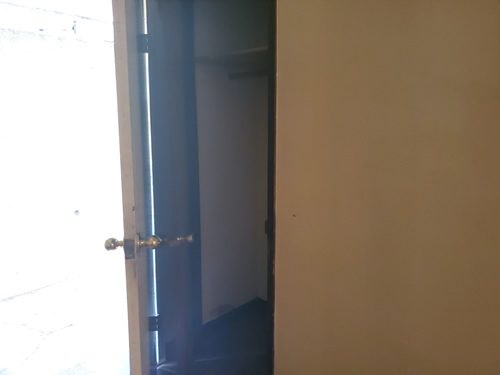 Just behind the front door, there hides a coat closet.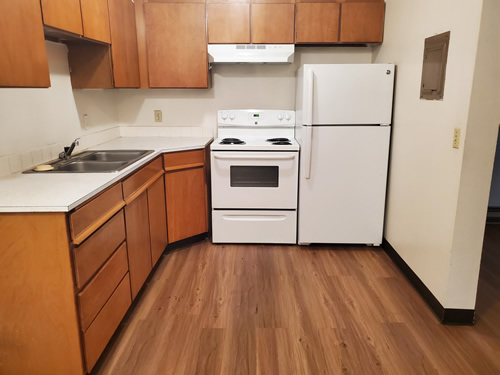 This lovely kitchen has plenty of cabinets and good appliances, but you care little about stuff like that so long as they work and leave you in peace.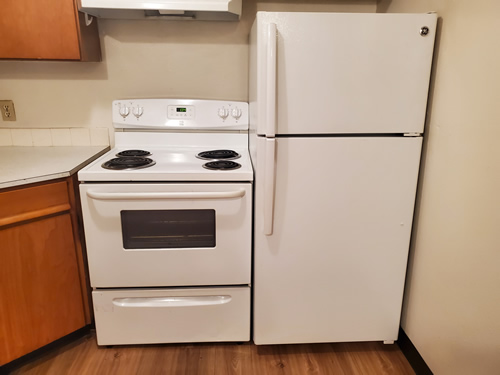 Still, it does not hurt to know you have nice, dependable appliances.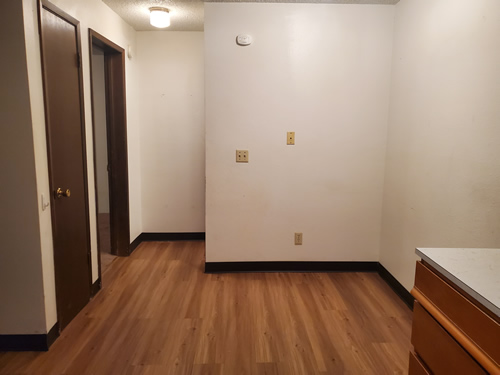 This lovely area is your dining spot. Looks like it might be OK to eat off the floor.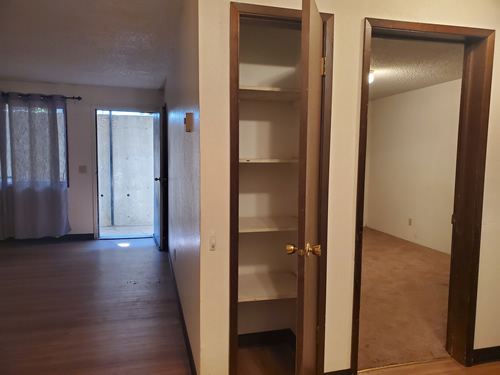 The pantry with the living room on your left and the bedroom on your right is waiting for you to lay claim and take possession.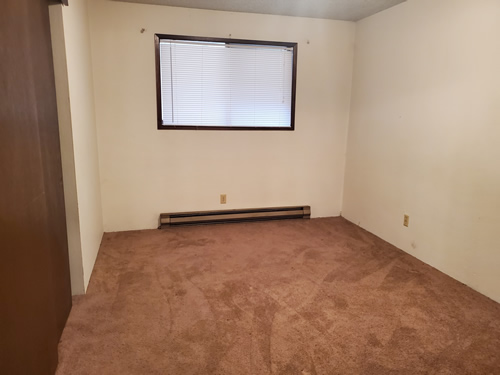 Whether you like it or not, a good part of your time will be spent in this quiet bedroom.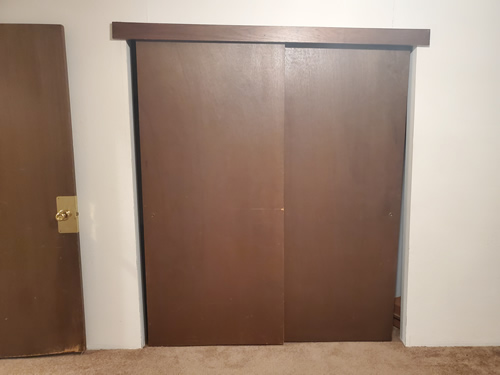 A pretty big bedroom closet with more room behind the wall than the door span.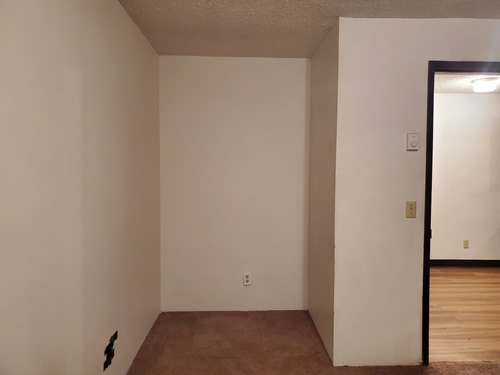 When not sleeping, you'll be toiling in this study nook on the left. This is where your computer desk goes, and where you immerse yourself in your world: learning, thinking, dreaming, creating. When time comes to leave this sanctum sanctorum for good, you will be an improved version of yourself, a joy for the discerning to behold.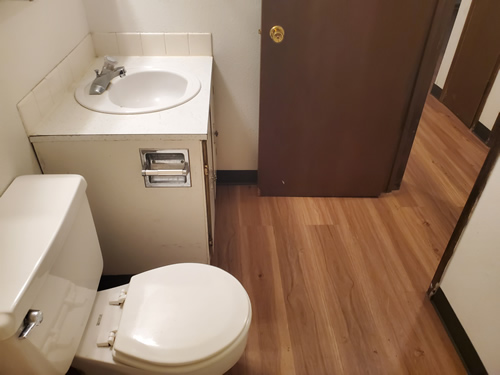 The exquisite vinyl plank extends itself to the bathroom. The flooring in this unit is unbeatable. As you know, a good environment affects your mood without you being aware of it.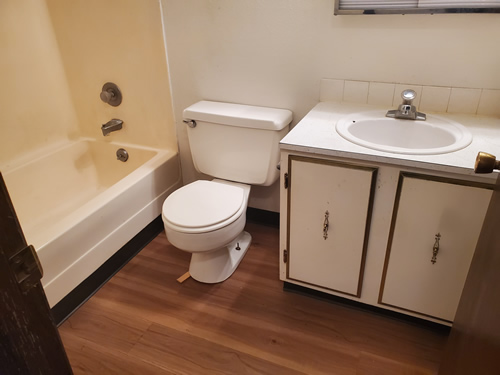 Well-appointed full tub-and-shower bathroom.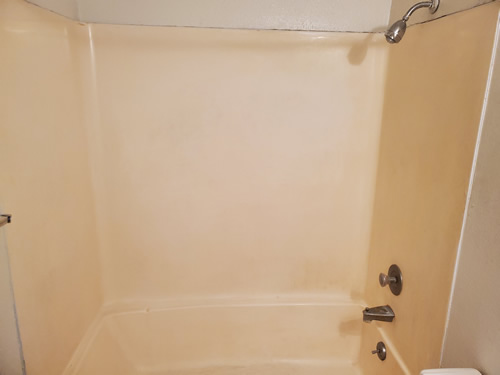 Contemporary, full tub-and-shower, very easy-to-keep clean bathroom.

Need you more? Here's the Floor plan and here's the building's Apartment Locator.