THE LAUREL APARTMENTS: 1585 Turner Drive NW, apartment 23; Pullman, Wa 99163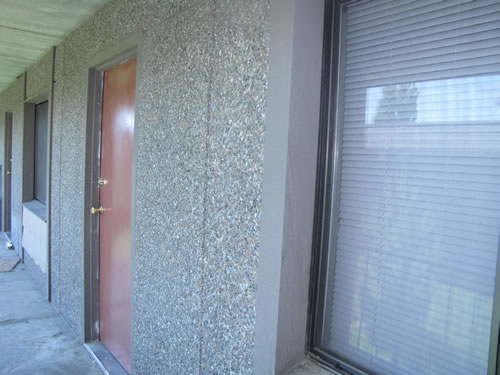 Approaching our apartment on the second floor near the south-east corner.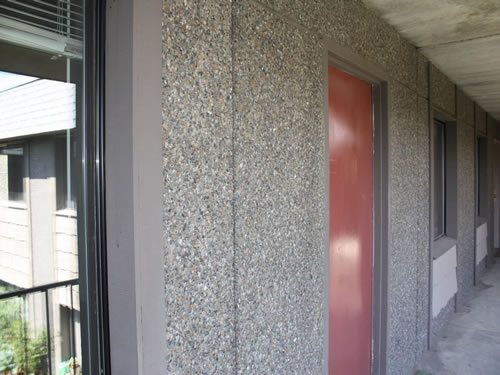 Oops! We passed the entry; got to go back.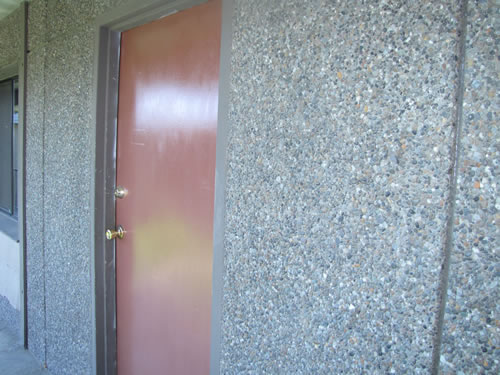 Here we are! (Don't you love that color? And what is that wall made of?)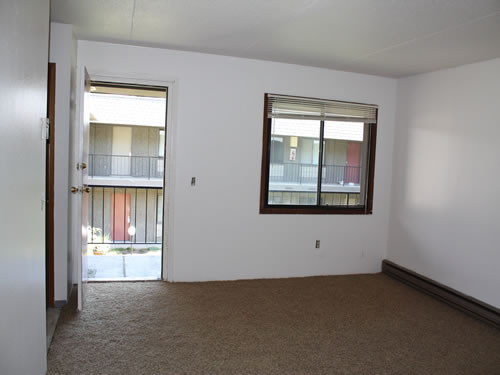 We're in -- a good thing the key worked. Here's the living room and a glimpse of the atrium out front and below.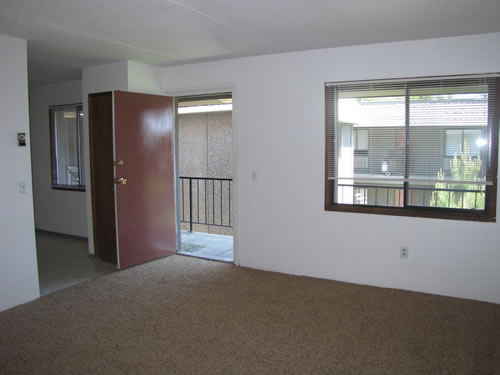 Still in the living room, moving to the side. Can you see the dining area on the left?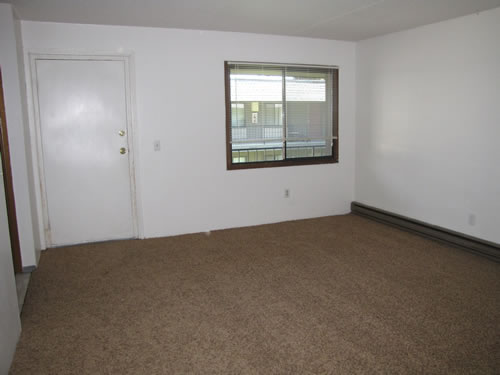 You can't help but be impressed with the size of the living room. You take another look before moving on.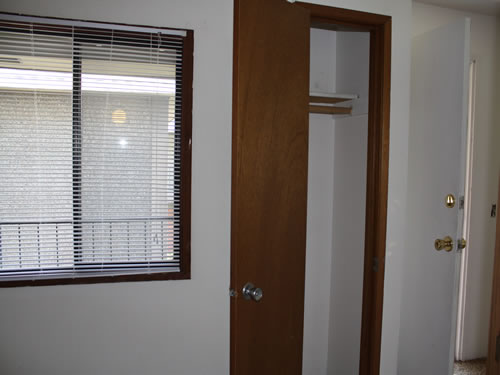 Oh, wait! What's that by the entryway? A closet, a coat-closet you say. Splendid!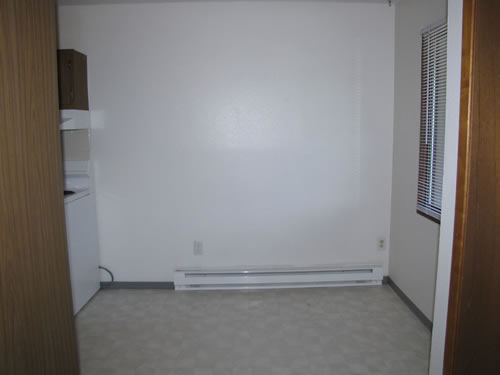 I know you wanted to get to this. This is the dining/study area off the kitchen.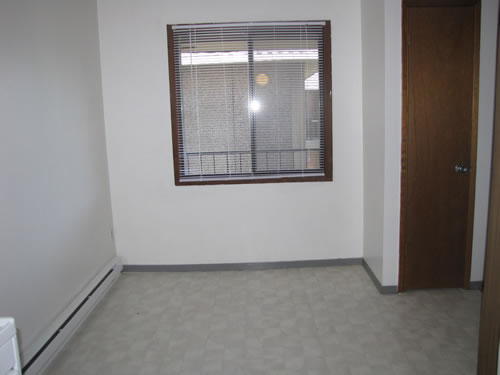 This is your cozy nook, where you eat and gestate those great WSU thoughts. This is the dining room with a sizeable window as viewed from the kitchen.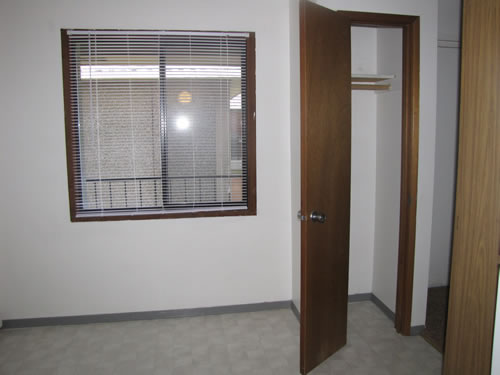 And here's that coat closet again flanked by the dining room window and the entryway.
Attractive kitchen with plenty of cupboards and good appliances.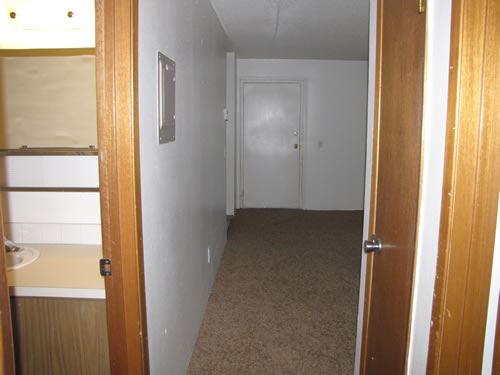 But you want to see the rest of the apartment. You like what you see so far. Here's a view from the corridor with the bathroom on the left.
Here's where you get your zzz's. The large window can be shut off.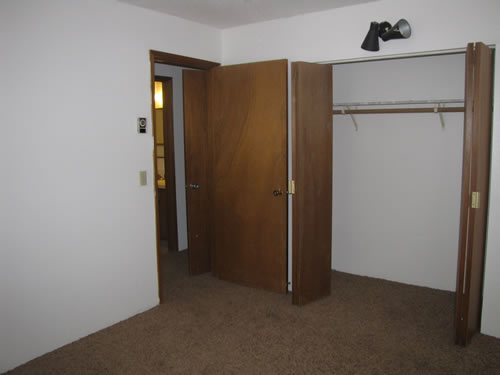 Ever seen a bedroom without a closet? A good size closet to hide away clothing and things.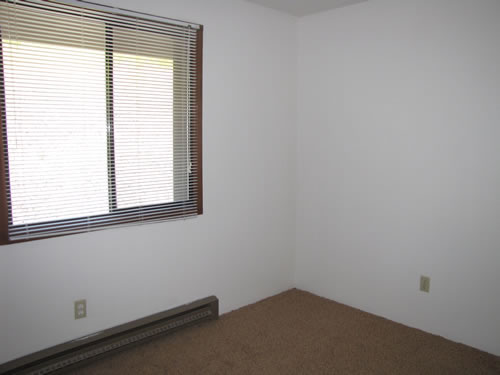 And here's the second bedroom. It, too, has a good size window.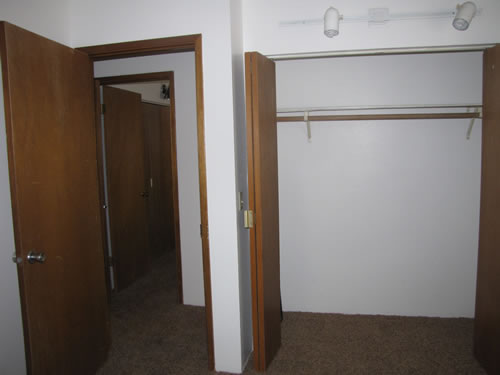 And it even has its own good size closet. What do you expect?
Seen enough. I like what I've seen thus far.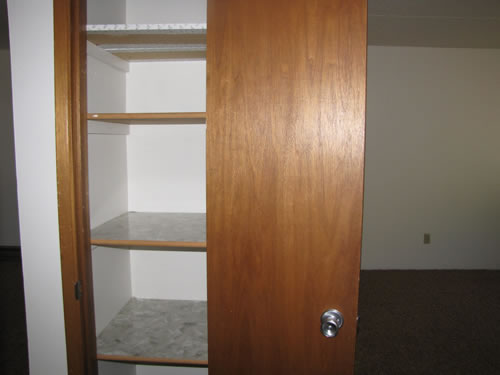 But wait! You didn't see the linen closet in the corridor, by the bathroom.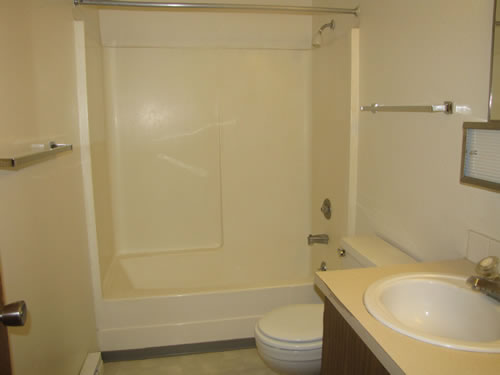 And here's a contemporary, full tub and shower bathroom. --OK. I'm taking it!
Spacious apartments with lots of closets, free covered and uncovered parking, free lockable storage in a quiet residential area. 
Here's
 the floor plan and 
here's
 the location of this apartment in the building.