THE AEGIS APARTMENTS: 1610 Wheatland Drive NE, apartment 2; Pullman, Wa 99163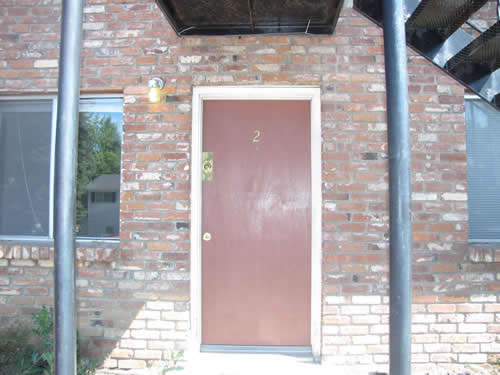 Apartment enty is on the ground floor.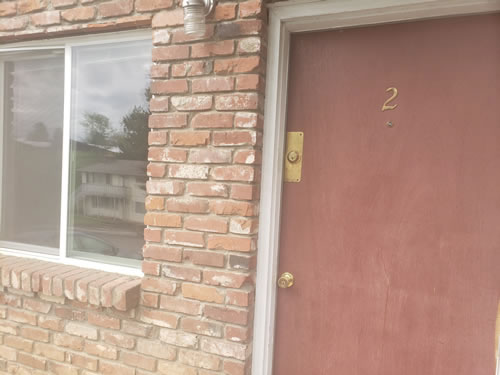 Looking out of your living room. You can park your car right outside your front door.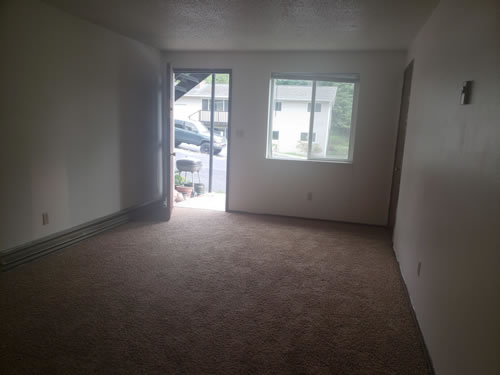 Shutting the world out in this well-constructed building is no problem.
In the living room, by the sizeable window is your coat closet.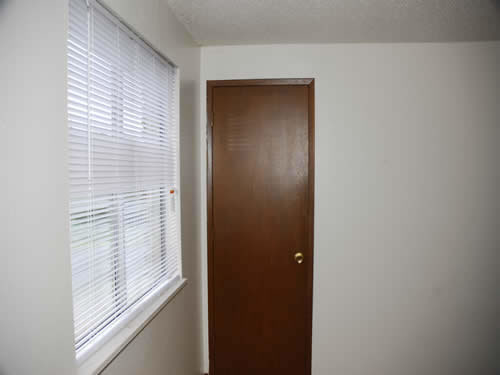 Here's a closer look of the coat closet by the large window in the living room.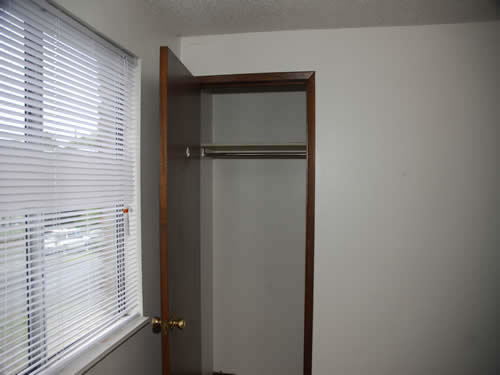 Evidently someone wants to make sure you see the inside of your coat closet. Hard to figure out why.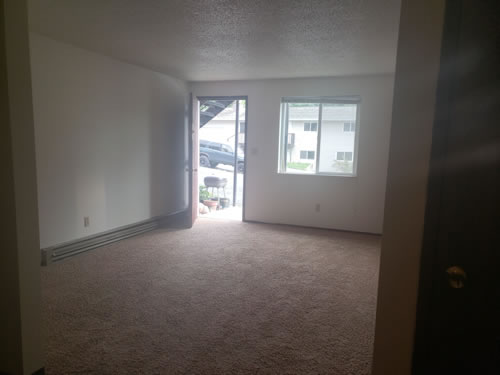 While standing in the dining area, you can see the living room on the left, the pantry in the center and a bit of the bedroom on the right.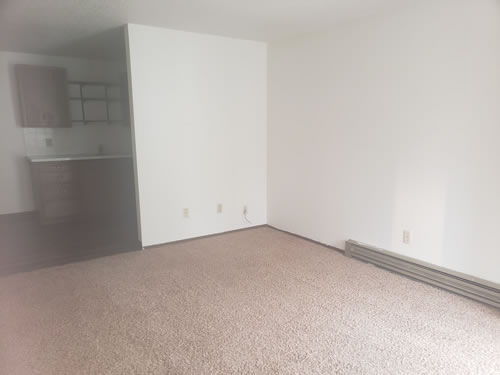 Here's your pantry door open, convenient and functional space by the kitchen.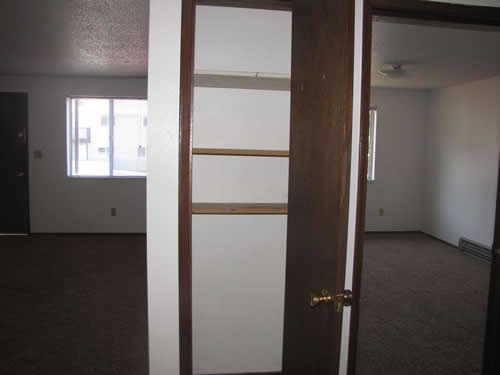 And here's a better shot of the living room on the left and the bedroom on the right.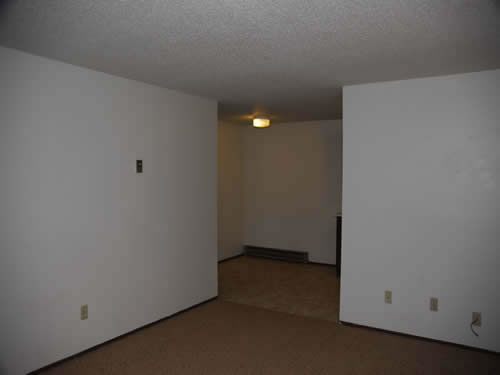 From the living room you have a good view of something more important: the dining area.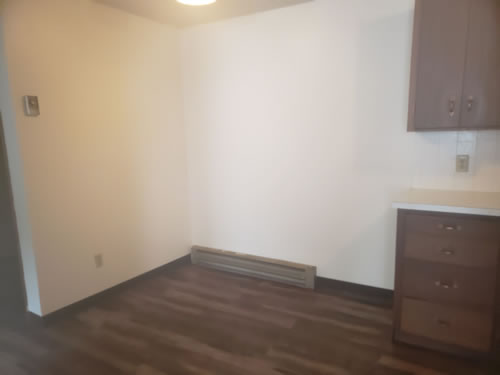 And now you are in it. Here you can have all your meals and can even do some studying.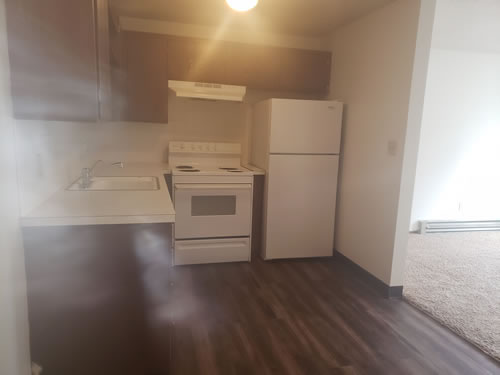 This lovely kitchen has plenty of cabinets and good appliances.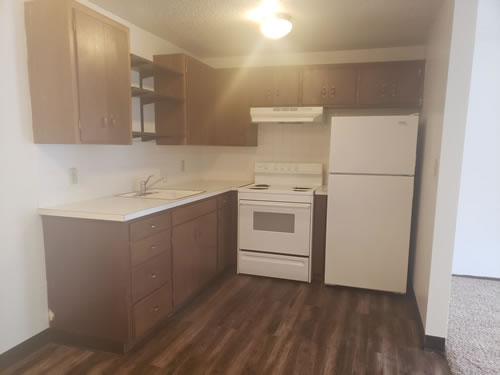 Here, take another look of your kitchen -- you'll be spending a lot of time here.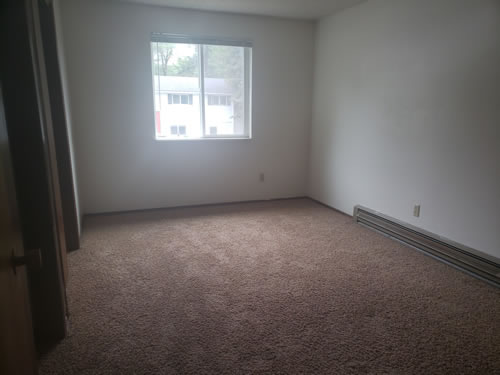 But a good part of your time will be spent in this quiet bedroom.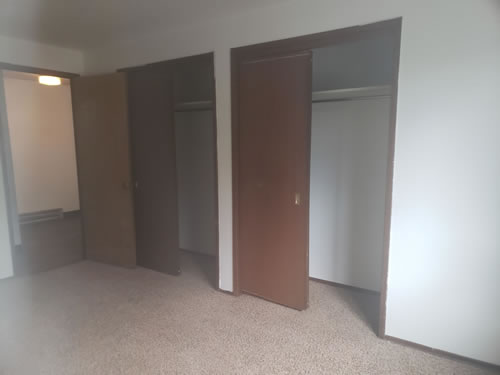 And with the two closets, you have no excuse for throwing your clothes on the floor.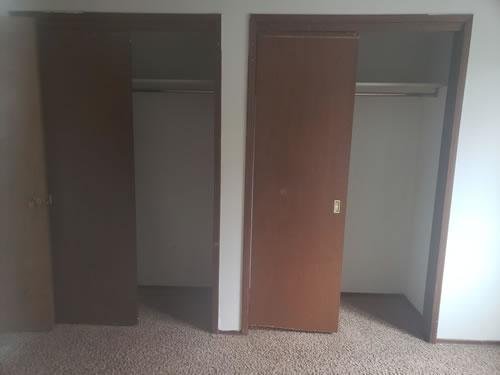 But wait! What's that nook in the bedroom corner?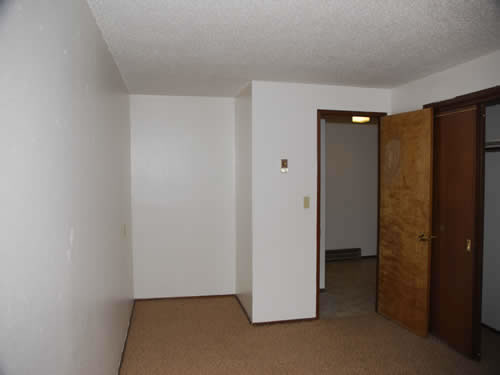 It's where you will put your study desk -- an ideal space for utter concentration.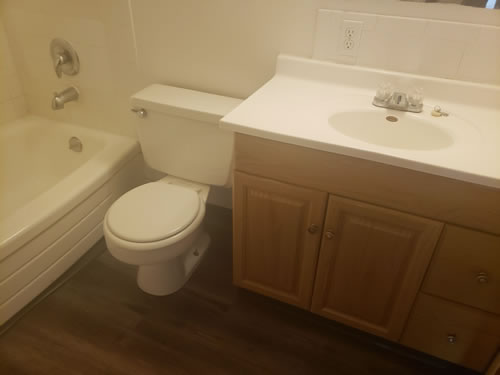 Contemporary, full tub and shower bathroom.
Need you more? Solid brick building, quiet and close to campus. Here's the 
floor plan
 and here's the building's 
layout
.