THE GLENDIMER THREE APARTMENTS: 1740 Wayne Street NW; apartment 11, Pullman, Wa 99163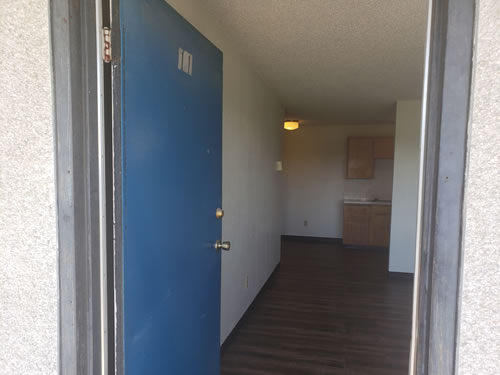 Apartment entry with a peek of the kitchen beyond.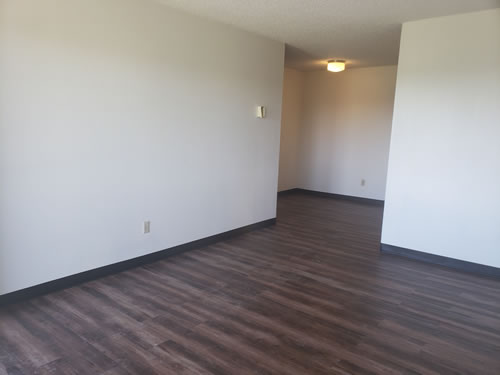 Spacious living room and dining/kitchen area lavished with vinyl plank flooring -- easy to clean and keep clean (also no carpet cleaning bills), healthful and positively beautiful to look at.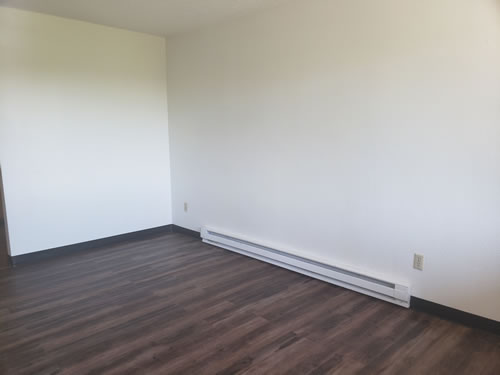 A livingroom corner.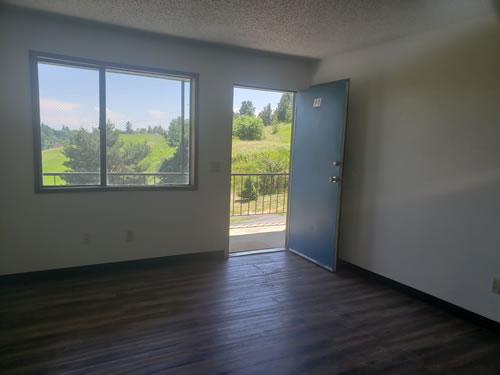 Some good views from the large duopane livingroom window.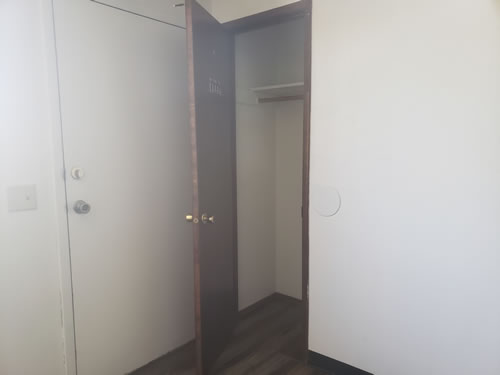 The coat closet just behind the front door -- you enter, take off your coat and stash it away just like that!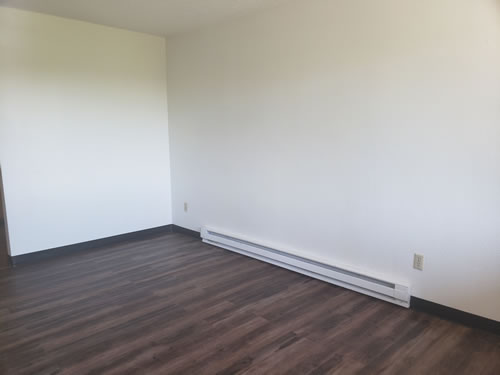 Comfortable livingroom area -- a corner of the livingroom.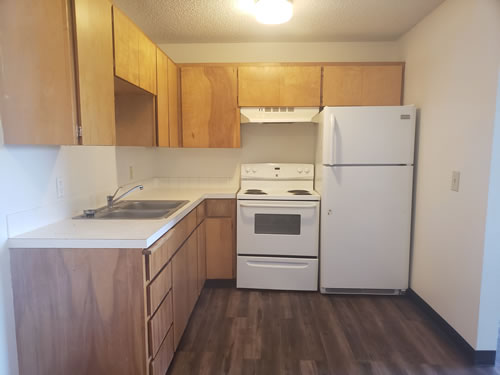 Contemporary kitchen with good appliances and, oh, that great vinyl plank flooring!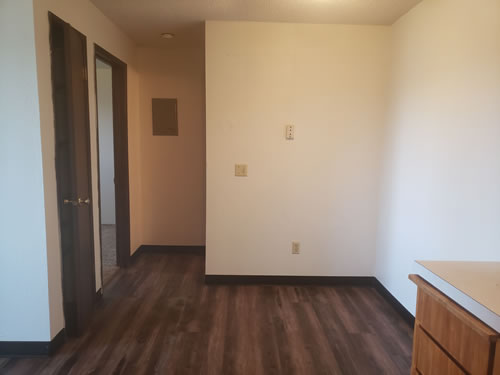 Dining area off the kitchen space -- someone went overboard with that vinyl plank flooring, even the corridor got covered.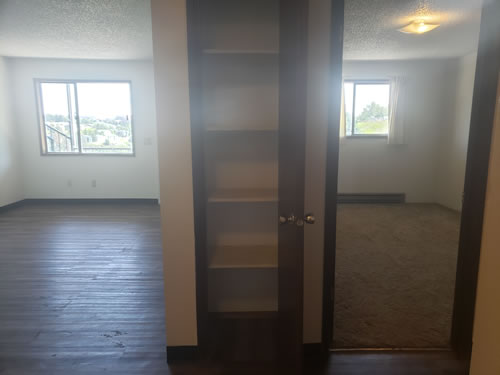 The livingroom on the left, the pantry in the forefront and the bedroom on the right.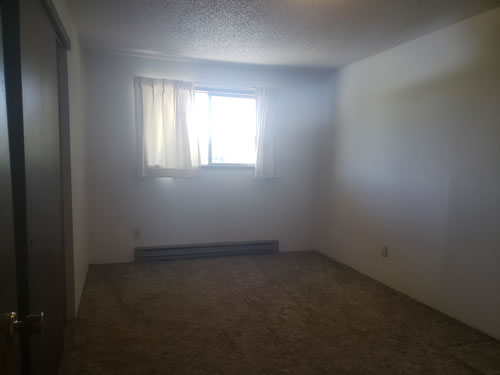 The cozy bedroom extends a peaceful invitation.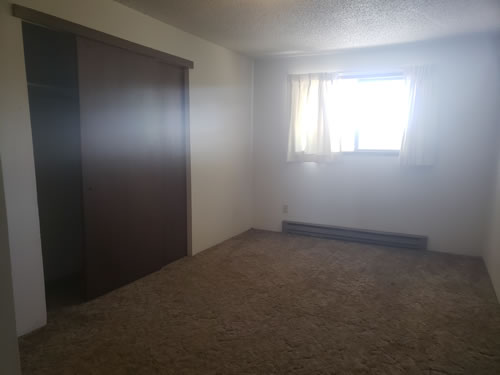 Large bedroom closet.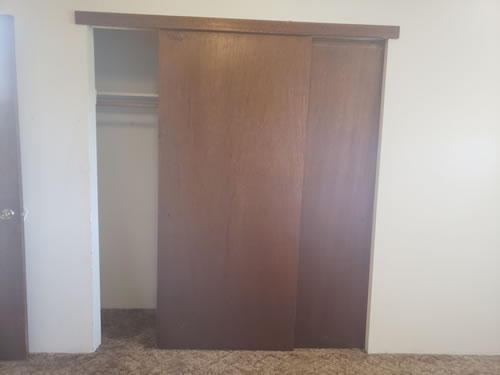 Large bedroom closet.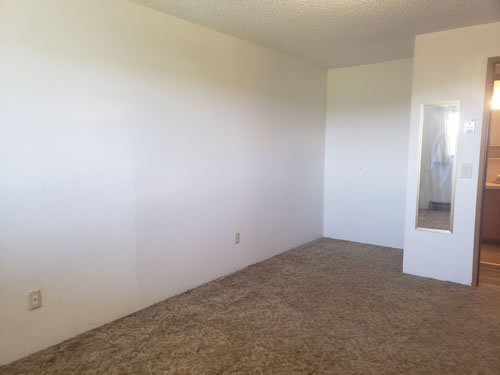 Bedroom with the study nook on the left.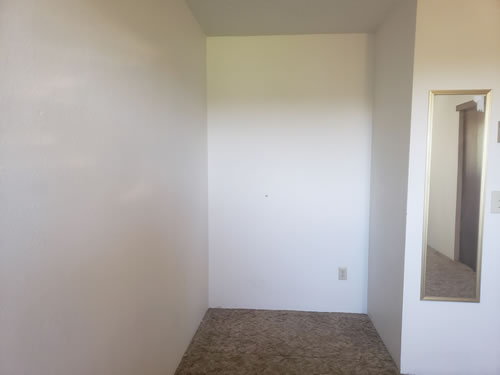 Your desk goes here.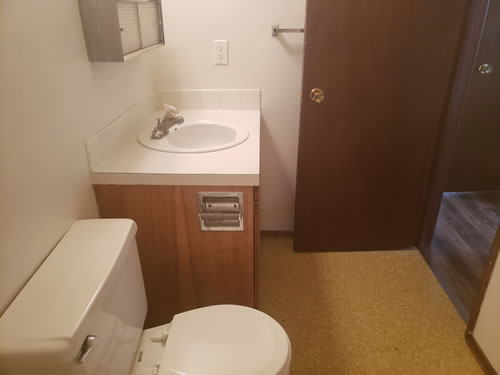 Standard contemporary bathroom.
Full tub and shower.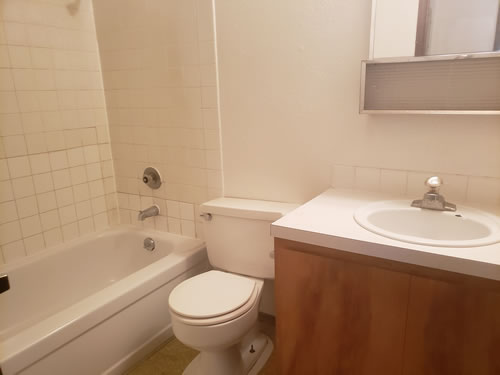 Standard contemporary bathroom.
Standard contemporary bathroom.
Solid contemporary living, quiet and close to campus; also just across from Schweitzer Labs. Here's the
Floor plan
and here's the building's
Apartment Locator
.