THE GLENDIMER THREE APARTMENTS: 1740 Wayne Street NW; apartment 33, Pullman, Wa 99163
Apartment entry is on the third floor facing north (see it
here
).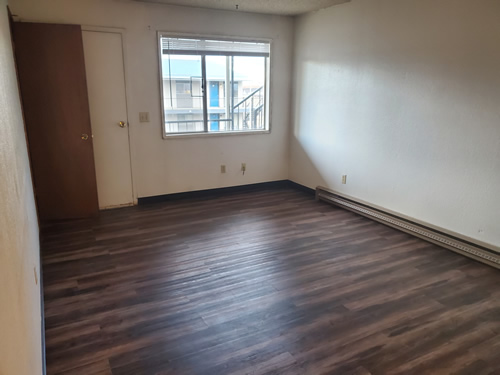 Spacious living room.
Vinyl plank flooring
for health, beauty and economy. Expect better indoor air, ease of maintenance, and diminished carpet cleaning bills.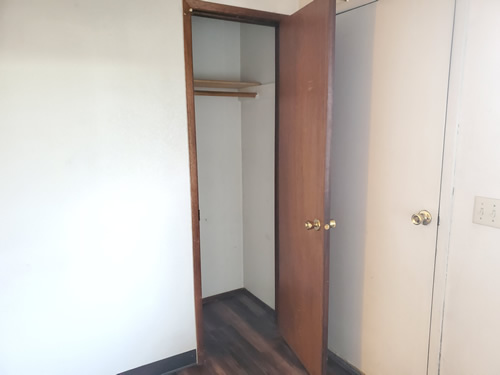 A coat closet behind the front door.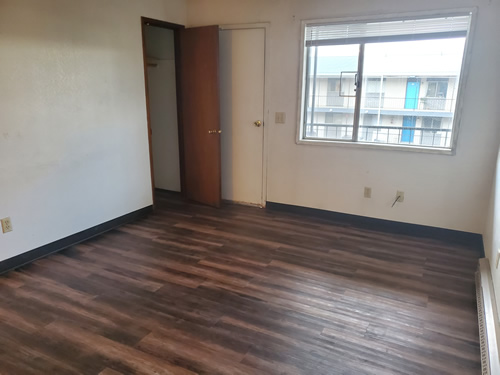 A large duo-pane picture window for sunlight and viewing.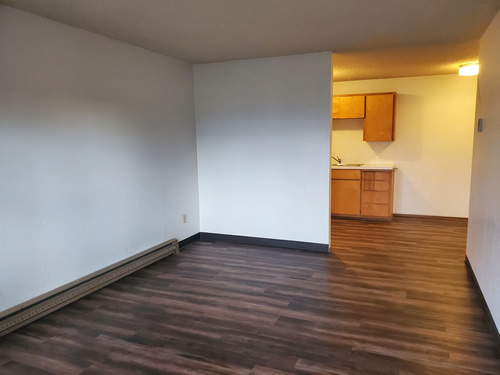 The livingroom vinyl plank flooring extends to the kitchen and beyond. What a joy!
The livingroom and diningroom, both graced with vinyl plank flooring.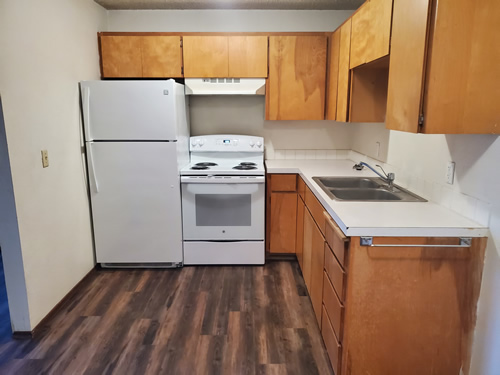 This beautiful kitchen leaves nothing to be desired -- tried and true design, plenty of cupboards, well-organized.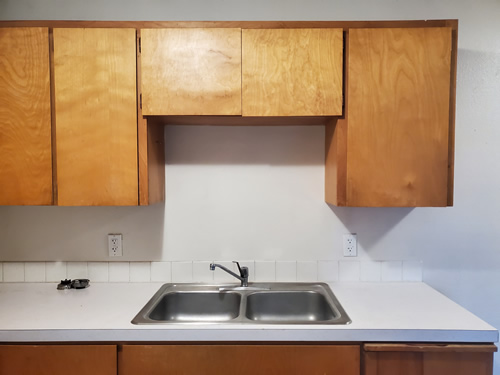 Double sink, ample counter space and electrical outlets at hand.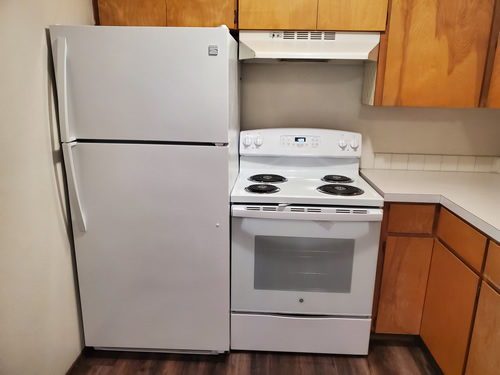 Great standard apartment appliances.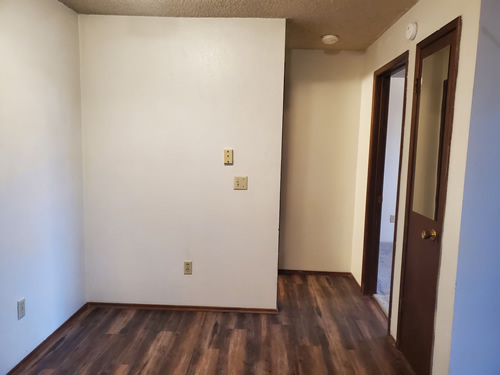 The dining room. The vinyl plank flooring uniformly extends to the corridor and beyond.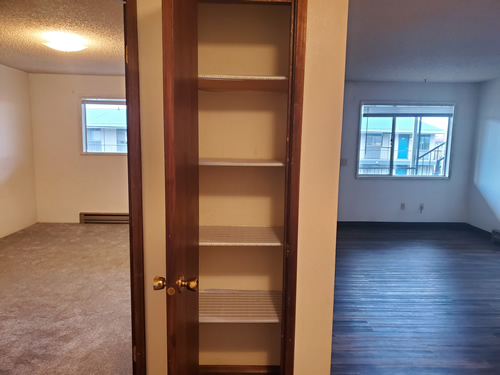 The food pantry is off the diningroom. The bedroom is on the left; the livingroom on the right.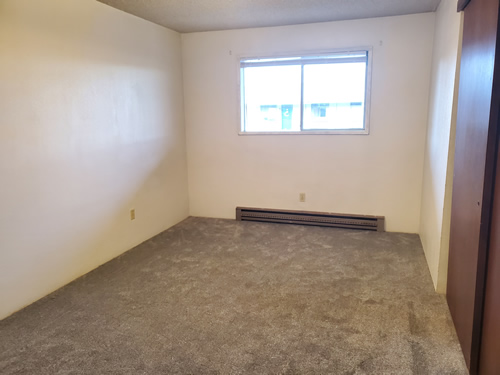 Bedroom privacy.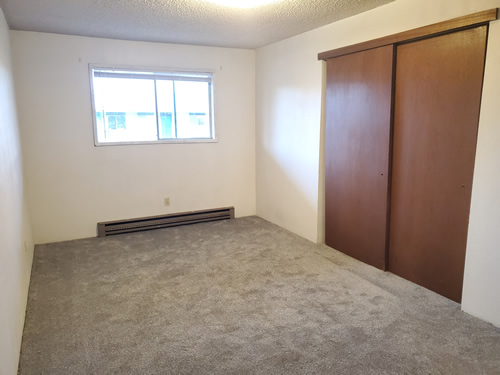 Large bedroom closet with space on either side of the door.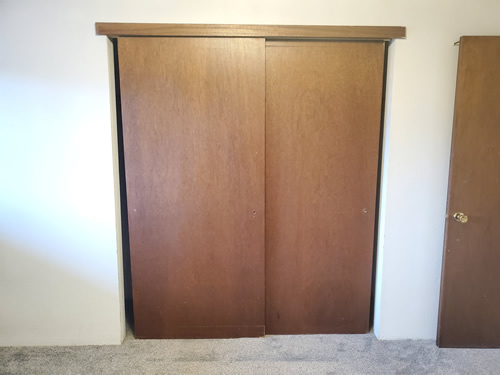 Ample bedroom closet.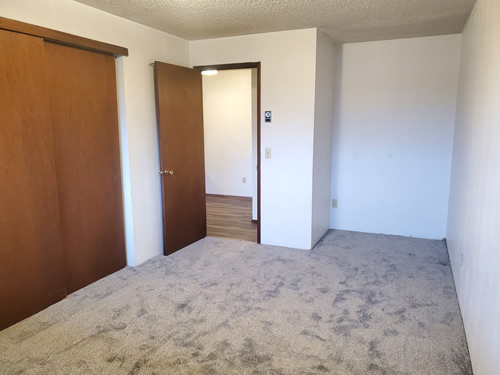 From the bedroom: a glimpse of the corridor. The study nook in the right corner.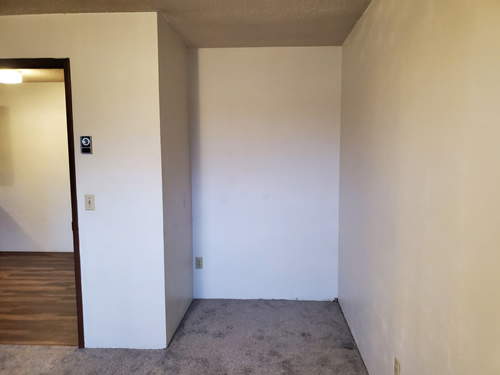 Your desk goes here. A well-thought out study environment.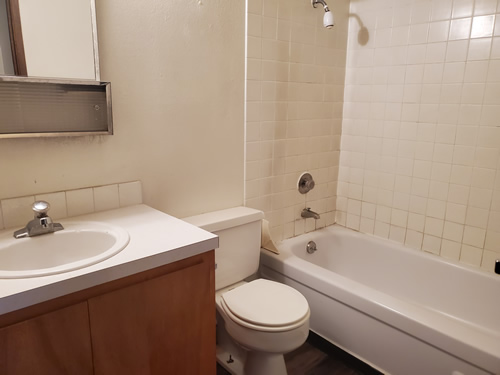 Full tub-and-shower bathroom.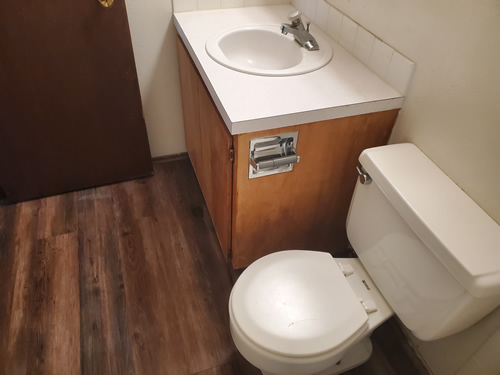 The prized vinyl plank flooring covers the bathroom as well! Get ready for easy clean living.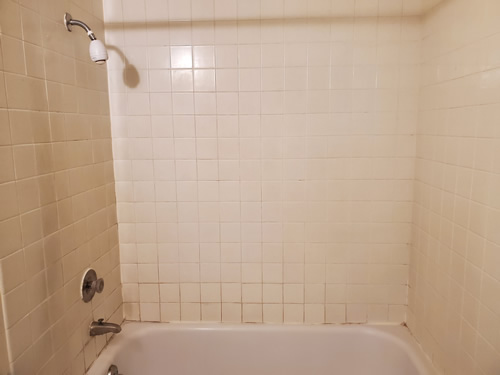 Standard contemporary tub-and-shower tiled bathroom.
Solid contemporary living, quiet and close to campus; also just across from Schweitzer Labs. Here's the
Floor plan
and here's the building's
Apartment Locator
.