THE GLENDIMER THREE APARTMENTS: 1740 Wayne Street NW; apartment 9, Pullman, Wa 99163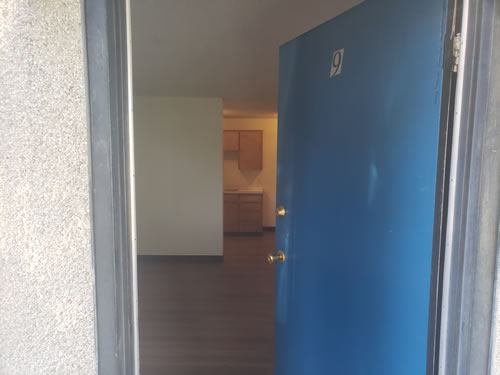 Apartment entry.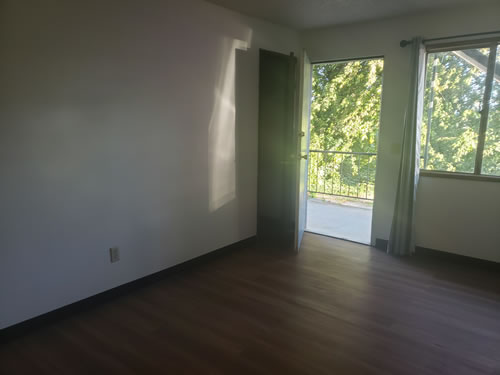 Awesome vinyl plank appeal spanning the kitchen, dining area, corridor and even the bathroom -- healthful, easy-to-clean and keep-clean healthful homeness.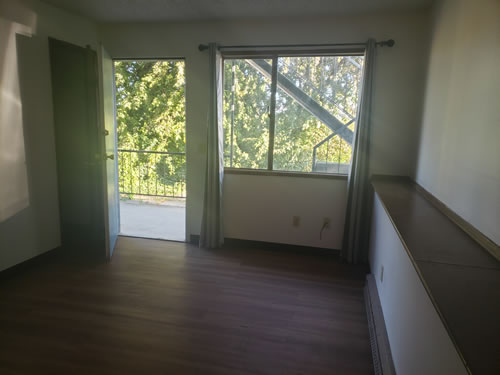 Points of interest: behind the front door, outside the front door and the oddity on the right.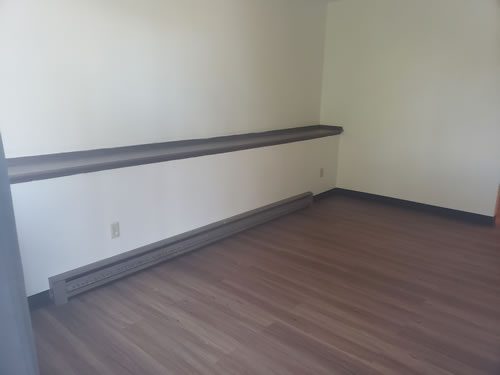 This huge ledge is for lounging about during a party, for displaying your large trophies, or for whatever.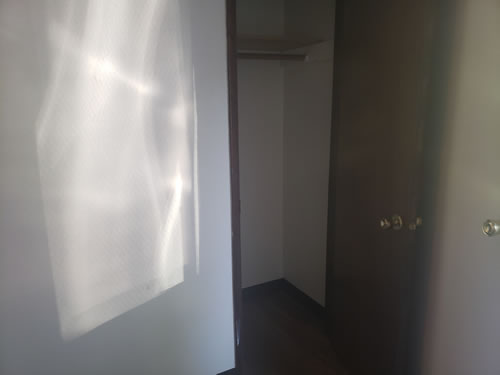 Coat closet in the living room behind the front door.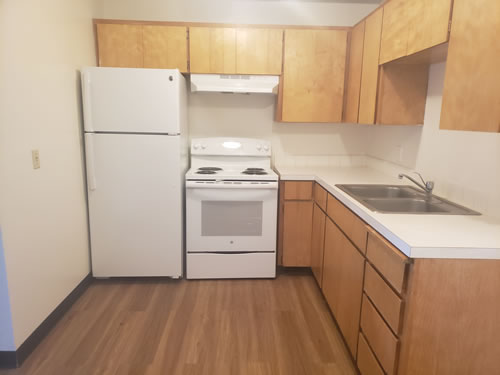 Contemporary kitchen.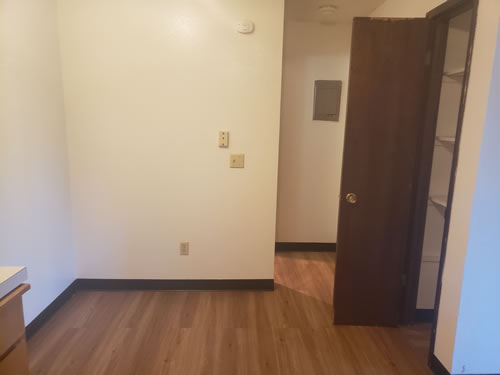 Dining area off the kitchen space.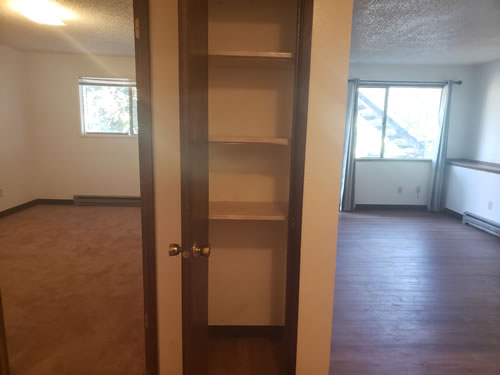 The pantry in the corridor; the bedroom on the left, the living room on the right.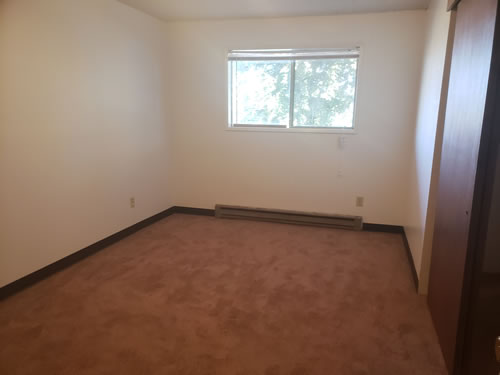 Comfortable bedroom privacy.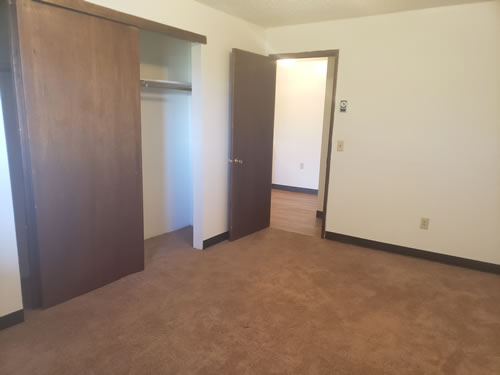 The bedroom closet and the corridor beyond.
This large bedroom closet has considerable height for extra shelf storage.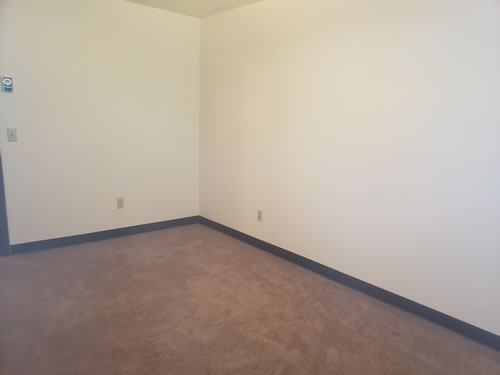 This is where other units have a walled-in area for a study. The total space is the same except for the side wall.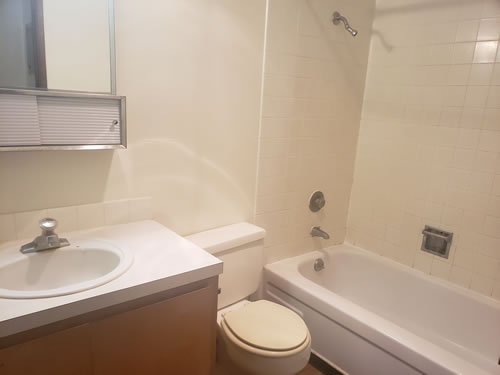 Full tub and shower.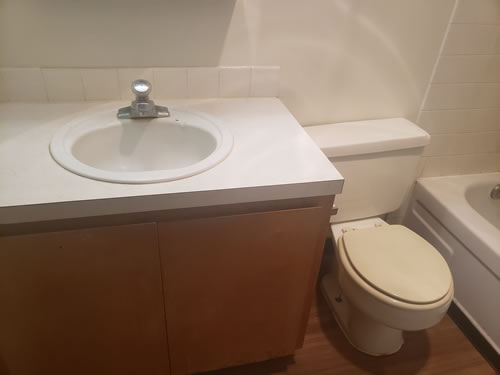 Standard contemporary bathroom.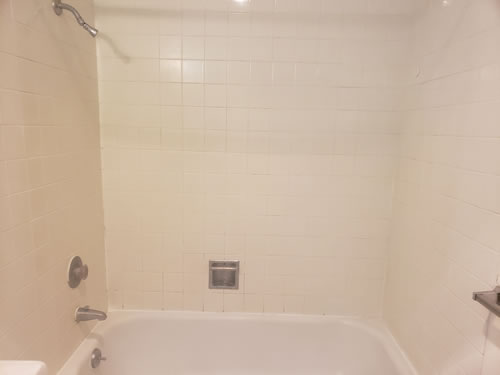 Traditional tiled wholesomeness.
Solid contemporary living, quiet and close to campus; also just across from Schweitzer Labs. Here's the
Floor plan
and here's the building's
Apartment Locator
.