COUGAR TWO: 1810 Lamont Street NW, apartment 2; Pullman, Wa 99163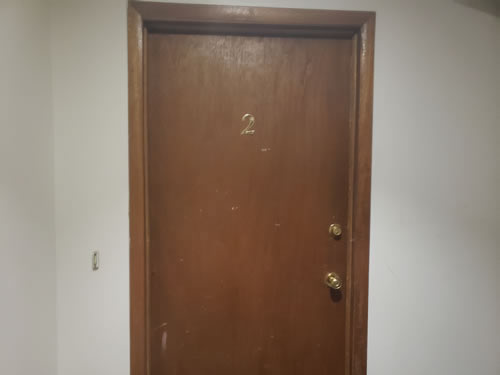 Apartment entry is on the second floor. The carpeted interior corridor leading up to the apartment has great noise-reduction and heat-saving characteristics -- there's hardly any heat loss from opening your front door. Because this is not an external entry, a sense of enhanced privacy and security is attained.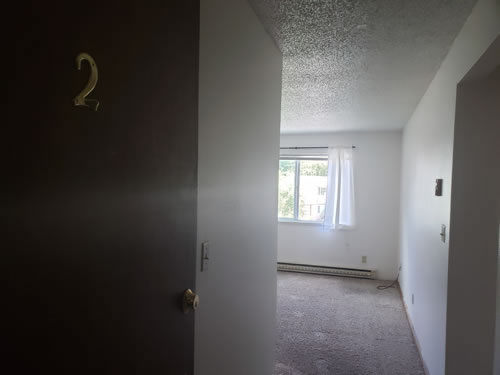 The apartment entry corridor leading to the living room.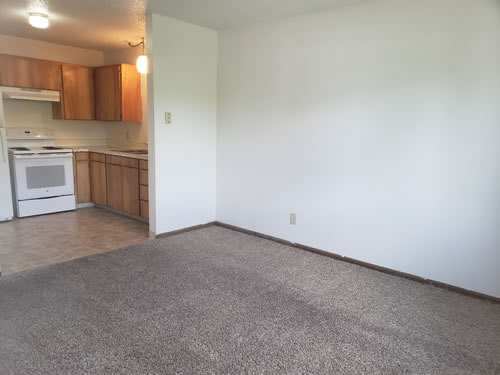 A glimpse of the kitchen as seen from the livingroom.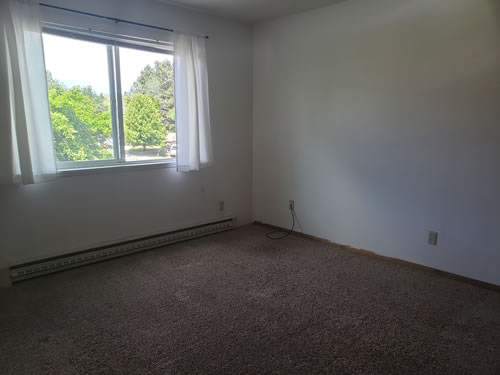 A large duopane window in the livingroom affords some great views. You jettison a blank look at the beyond and your mind clears just like that. Ever tried that?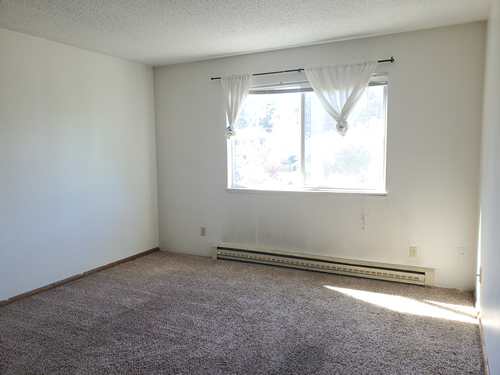 .
The livingroom in all its spacious magnificence dominated by the picture window. Does that make any sense?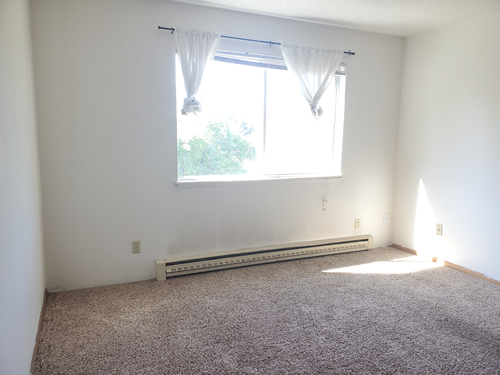 Here, take another look.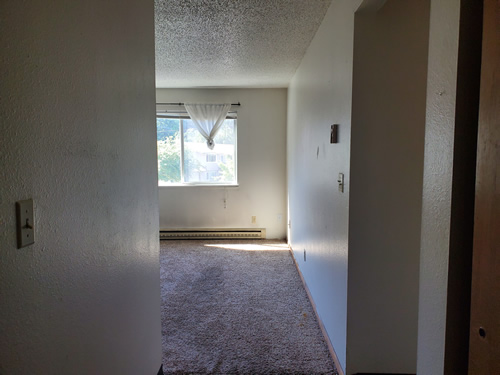 The livingroom viewed from the corridor.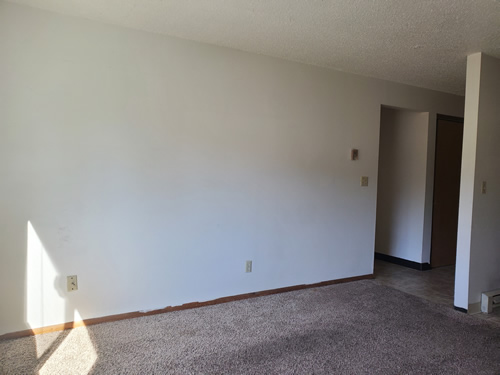 From the livingroom -- the interior corridor leading to the bedroom and bathroom.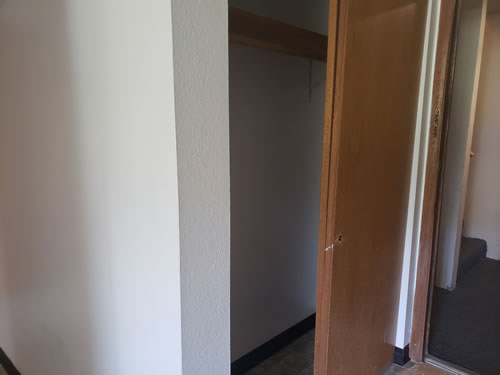 A coat closet in the livingroom behind the front door encourages classy manners, and discourages tossing your garments just anywhere. Ever thought of it that way?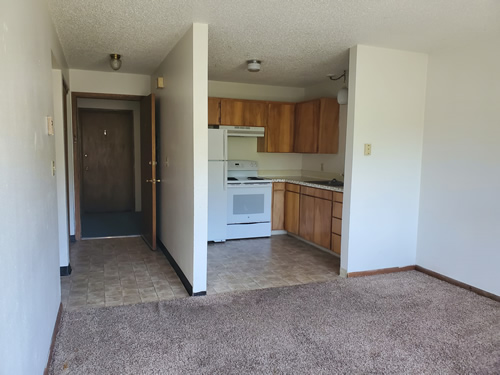 From the livingroom -- the entryway and the kitchen.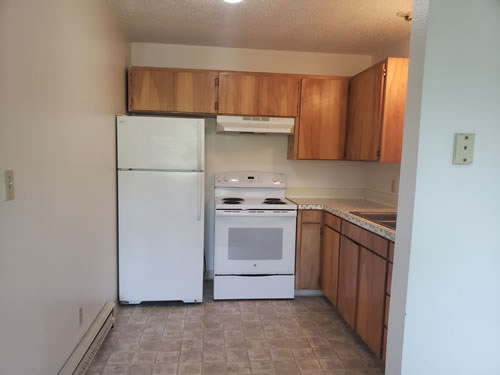 Adequately equipped contemporary kitchen -- good-looking cabinetry and reliable appliances.
Inviting kitchen warmth can lead to over-eating. Self-discipline begins here.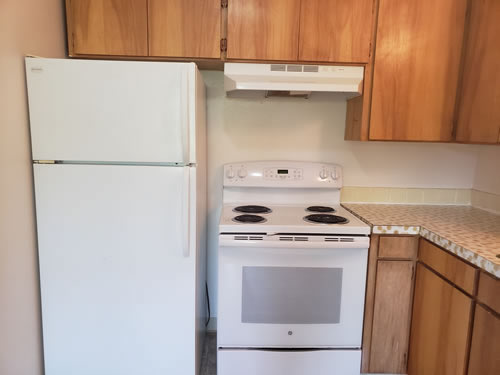 You could start by discarding these two conspirators. Ever tried to live without them?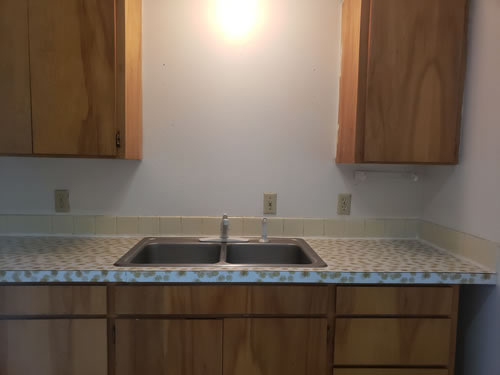 If you did, you'd never have any use for this. Wouldn't that save a lot of time?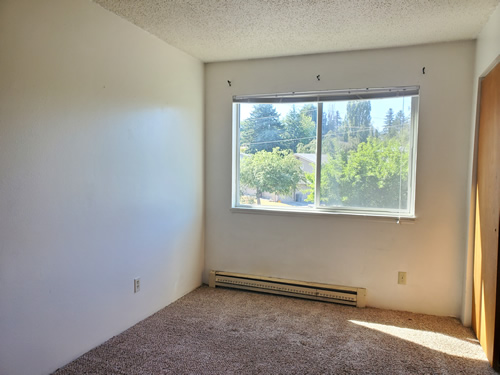 The bedroom is of a serious disposition. All joking stops here.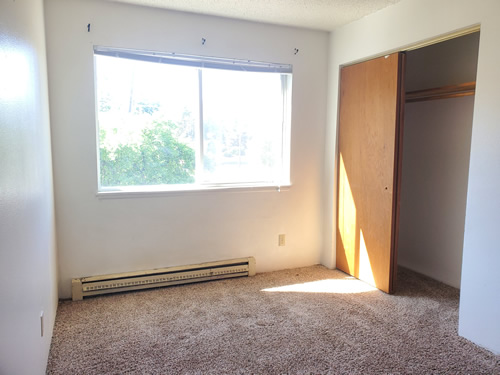 Yet, even the bedroom doesn't want to relinquish that beautiful green view.
Additional bedroom windows.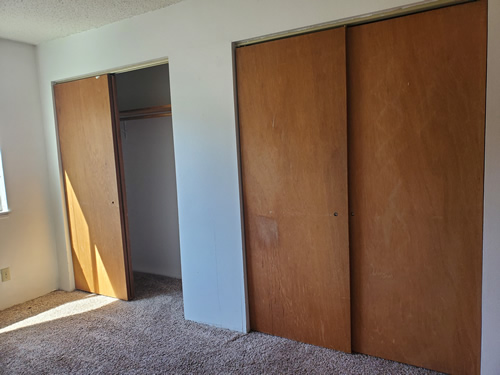 Two large closets in the bedroom!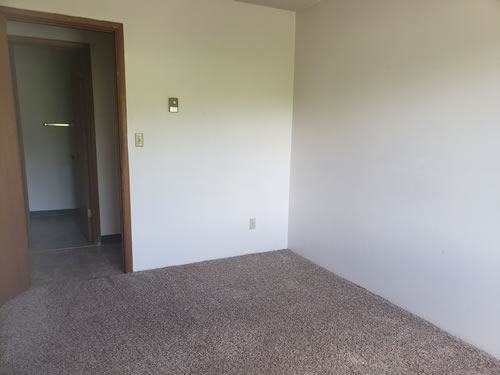 Additional bedroom windows.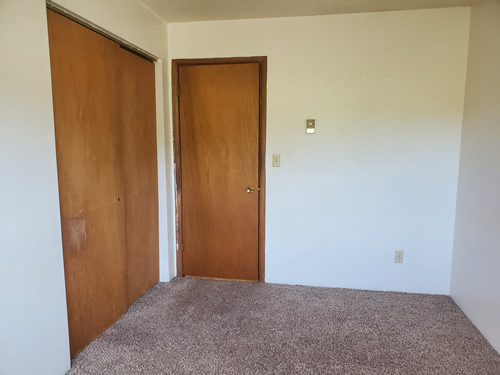 Additional bedroom windows.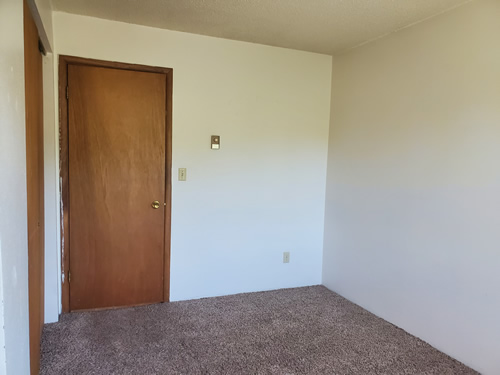 Additional bedroom windows.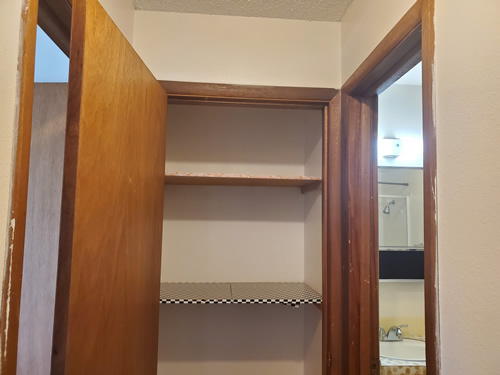 A large linen closet in the corridor, just outside the bathroom.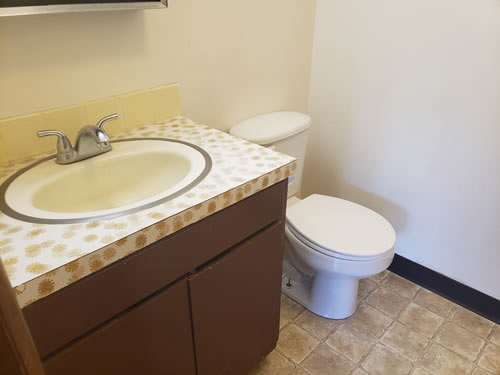 Contemporary apartment bathroom.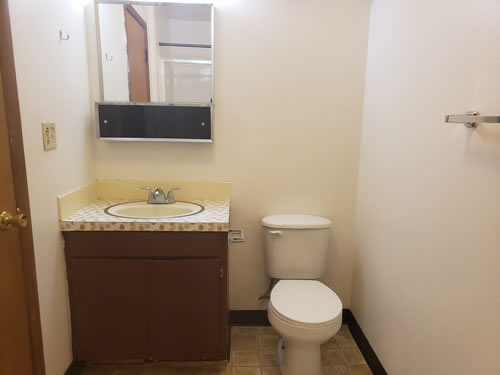 Contemporary apartment bathroom.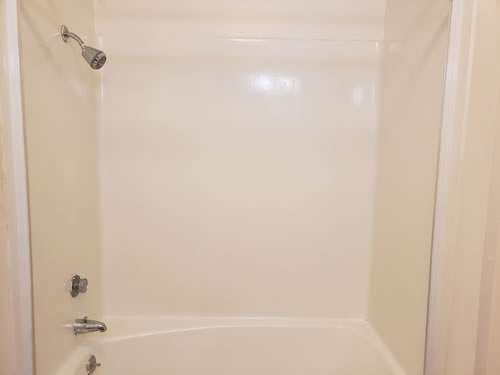 Full tub-and-shower bathroom. This unibody type of tub is definitely easier to keep clean, and looks attractive.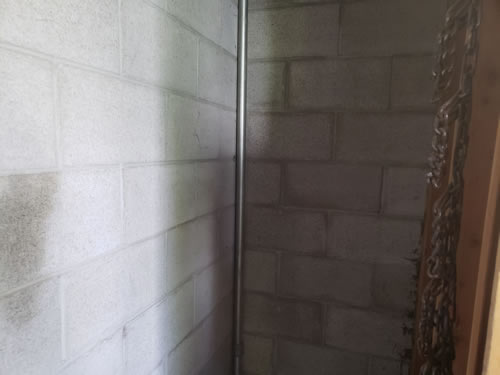 Why rent storage when you can have it
included
with your apartment? Here's one side.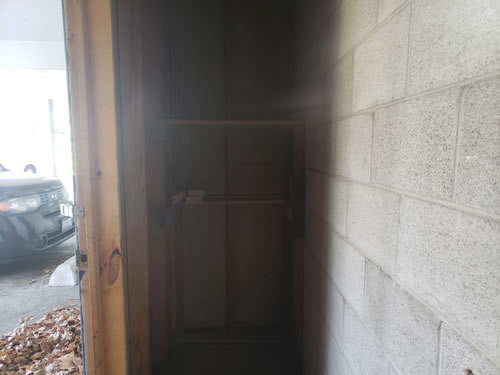 And here's the other side with shelves!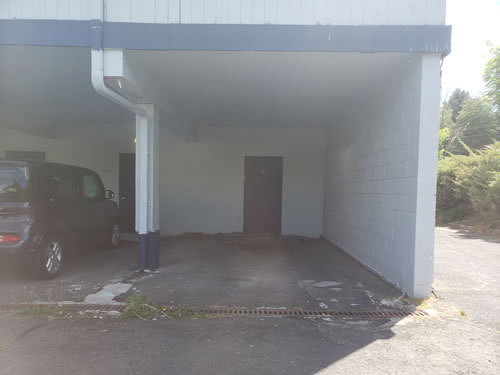 Also
included
is your reserved covered parking space. You'd never have to worry about clearing snow, or getting wet walking to your car. And the joking stops here. Now you see why this is a classy place to live at.
Spacious, classier one-bedroom apartments, well-constructed, easy to heat, with exceptional indoor quietness, plenty of closets, covered parking and free lockable outside storage.
Here's
 the floor plan and 
here's
 the Apartment Locator.