THE COUGAR APARTMENTS: 205 Larry NW, apartment 12; Pullman, Wa 99163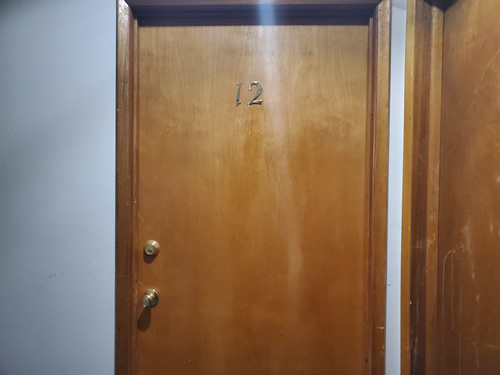 Apartment entry is on the second floor. The carpeted interior corridor leading up to the apartment has great noise-reduction and heat-saving characteristics -- there's hardly any heat loss from opening your front door. Because this is not an external entry, a sense of enhanced privacy and security is attained. An often neglected benefit is cleanliness -- by the time you arrive to your front door, your shoes have been brushed clean by the carpeted interior corridor!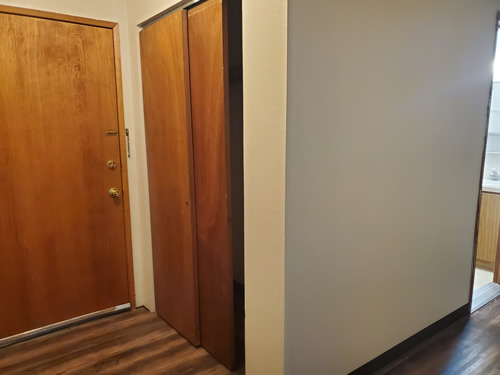 A large closet at the front door entry corridor will accommodate many things. Note the vinyl floor at the interior corridor -- beautiful, healthful and easy-to-keep clean.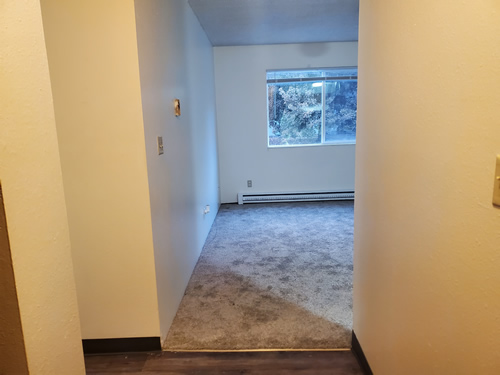 The living room as seen from the entry corridor.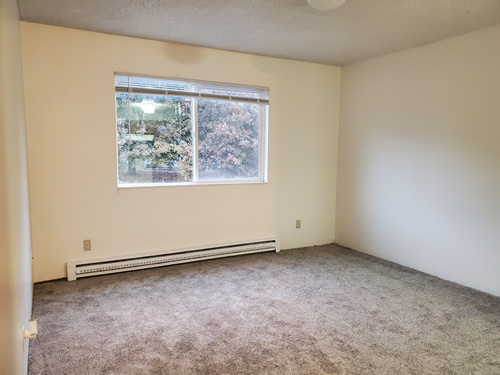 The spacious living room has a large picture window with some good views.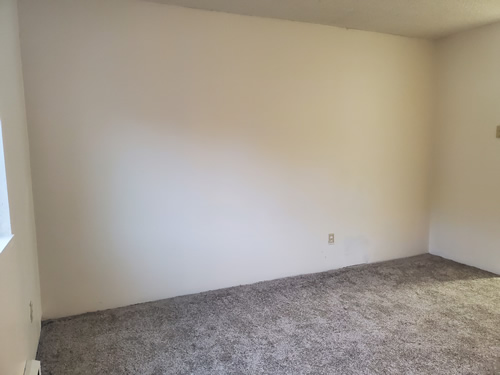 Another view of the living room.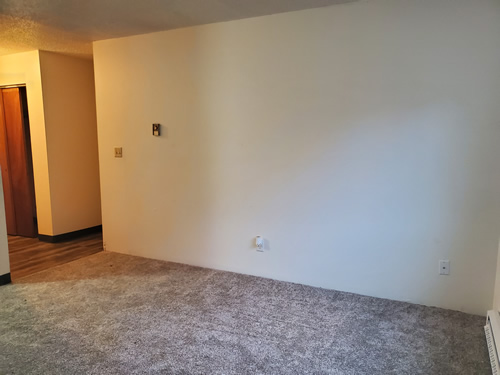 One more view of the living room and the entry corridor.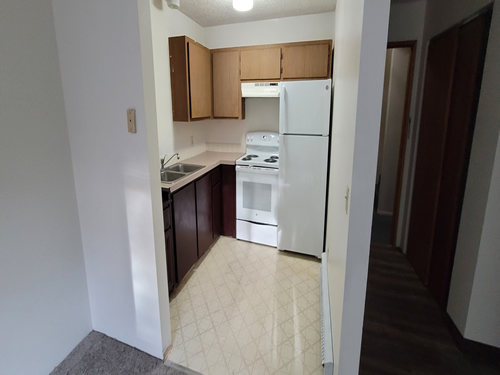 The kitchen has ample cabinets and good appliances.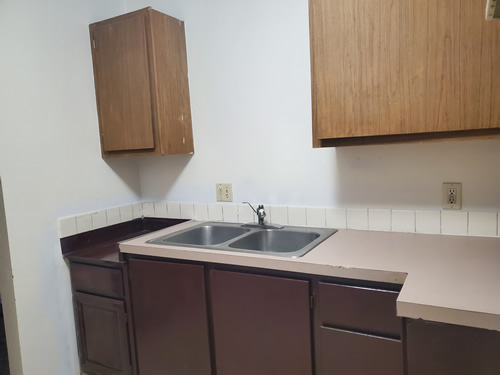 Double kitchen sink with ample counter space and handy electrical outlets.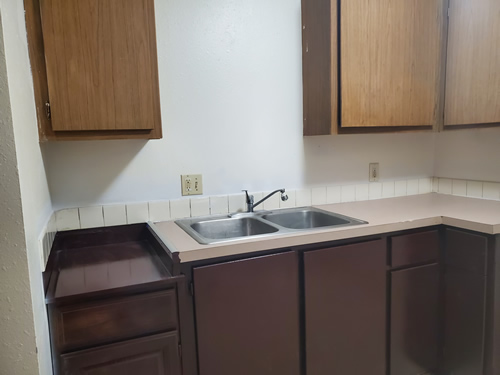 Good looking, well-designed kitchen workspace.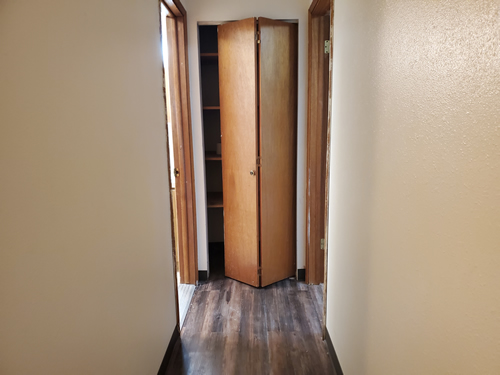 Interior corridor. Note the vinyl floor at the interior corridor -- beautiful, healthful and easy-to-keep clean.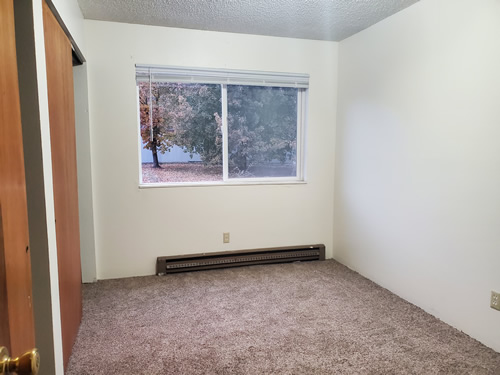 Enticing bedroom comfort and relaxing picturesque nature just outside.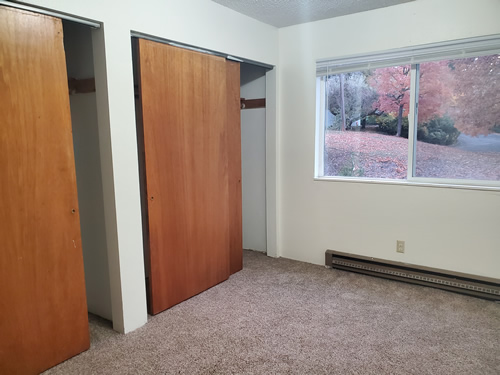 Like the living room, the bedroom has a large dual pane picture window -- an excellent natural lighting source with a stunning fall foliage display.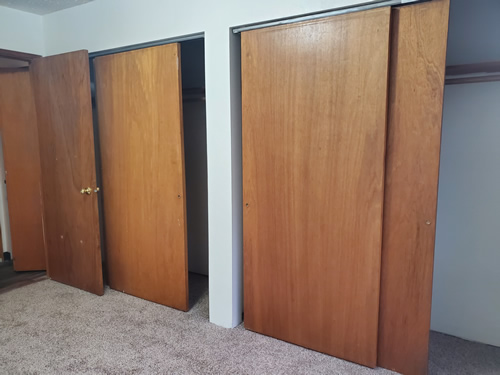 Two large closets in the bedroom provide ample hide-away space for clothing and much more.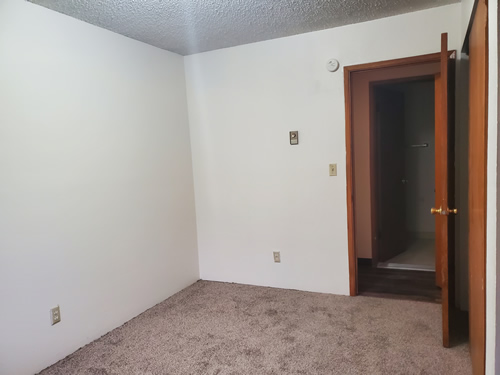 Bedroom view with a glimpse of the interior corridor and the bathroom beyond.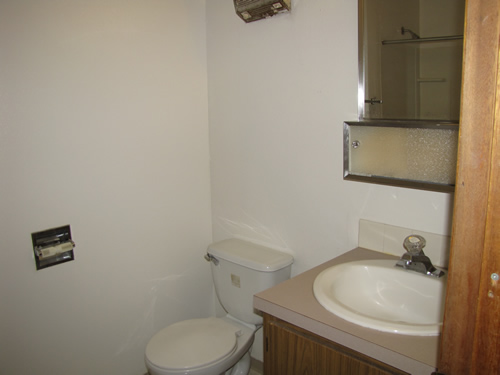 Complete tub-and-shower, contemporary bathroom.
Standardized apartment bathroom.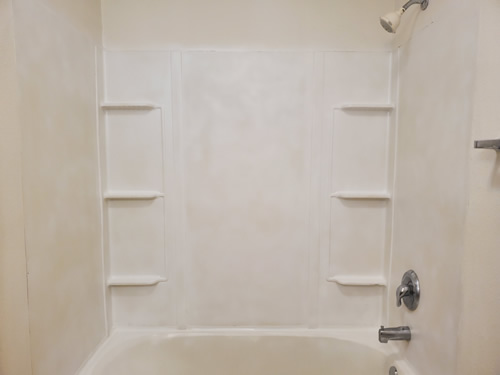 One piece bathroom surround with mini-shelves, not only looks great, but is a breeze to keep clean.
Spacious one-bedroom apartments, well-constructed, easy to heat, with exceptional indoor quietness and with closets galore. 
Here's 
the floorplan and 
here's
 the building layout.