THE COUGAR APARTMENTS: 205 Larry NW, apartment 6; Pullman, Wa 99163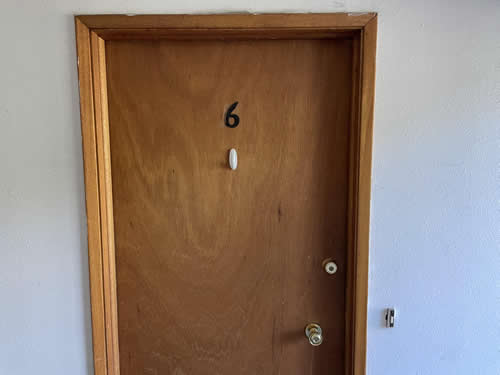 The carpeted common corridor runs up to the apartment entry, which is on the first floor.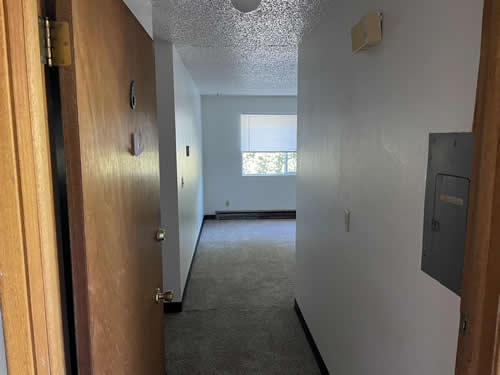 Heavy, well-insulated door keeps all noise outside.
From the apartment's entryway looking out towards the common corridor.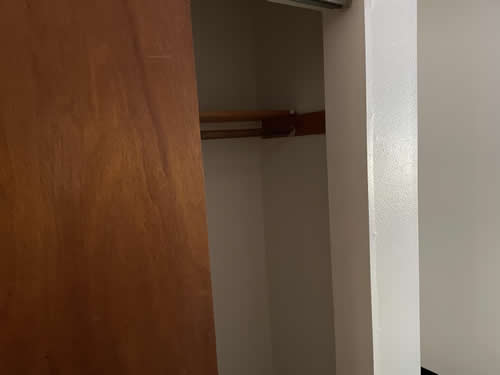 A large closet can be seen off the entry way.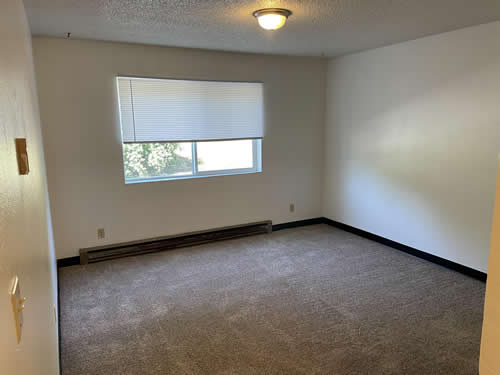 The sizeable living room with a large window offers good living space.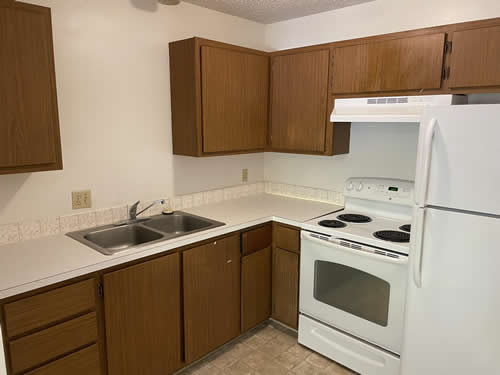 This lovely kitchen has ample cabinets and good appliances.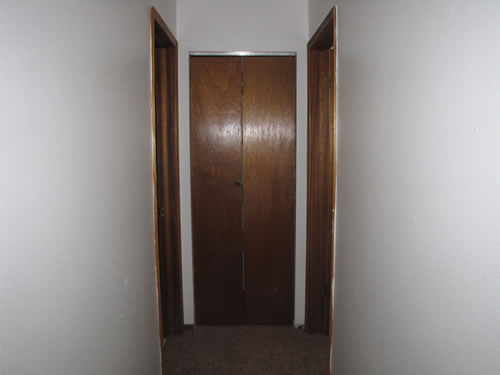 The interior corridor: bedroom on the left, bathroom on the right and linen closet ahead.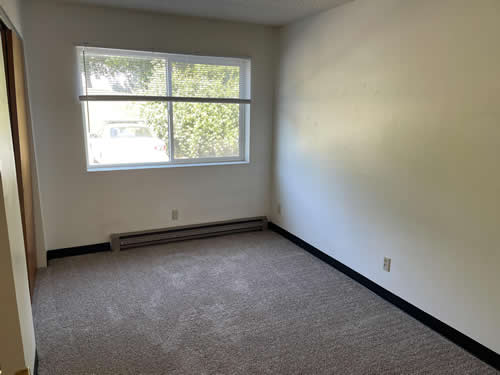 The welcoming bedroom has a large window as well.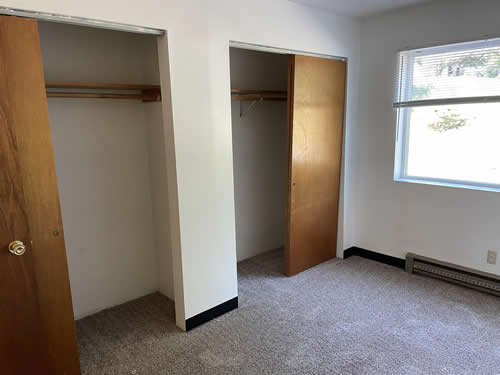 The bedroom has not one, but two closets.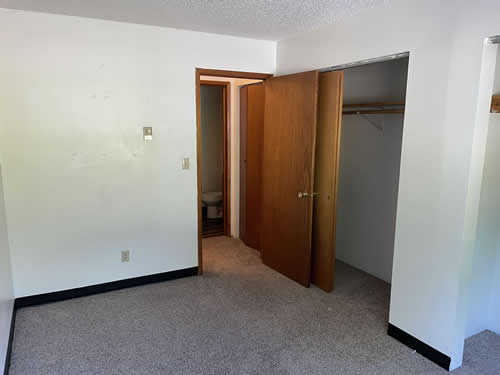 Looking out of the bedroom: the corridor and the bathroom beyond.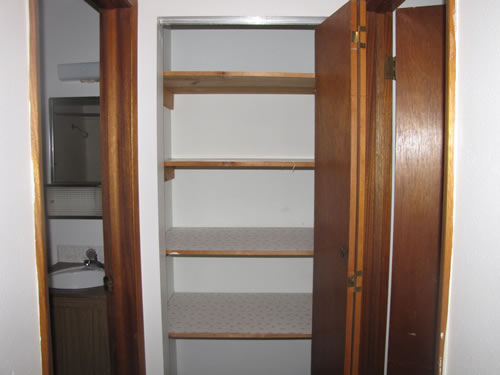 The linen closet is just outside the bathroom and the bedroom.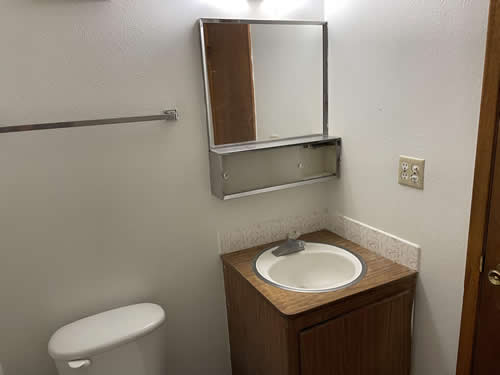 Contemporary, full tub and shower bathroom.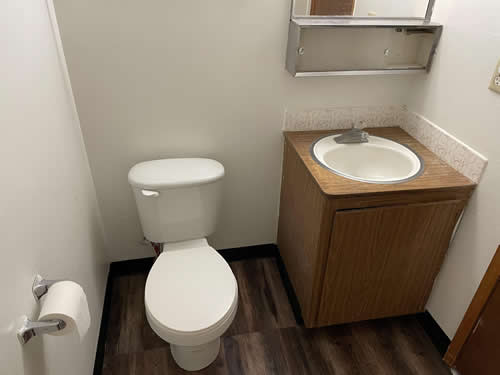 Contemporary, full tub and shower bathroom.
Spacious one-bedroom apartments, well-constructed, easy to heat, with exceptional indoor quietness and with closets galore. 
Here's 
the floorplan and 
here's
 the building layout.