THE MORTON STREET APARTMENTS: 545 Morton Street, apartment 304; Pullman, Wa 99163
Apartment entry on the third floor.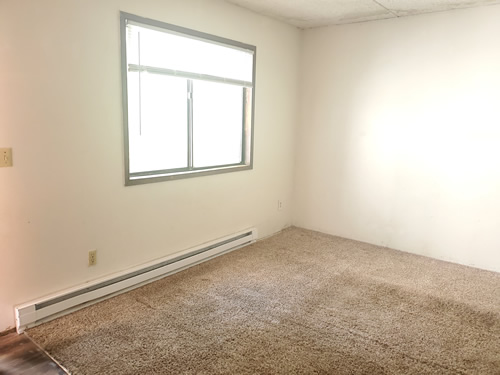 The living room and dining area with two huge picture windows supply oodles of natural light -- very good for your hard-working eyes. Eye-grabbing comfort, right?
Generous, cozy space.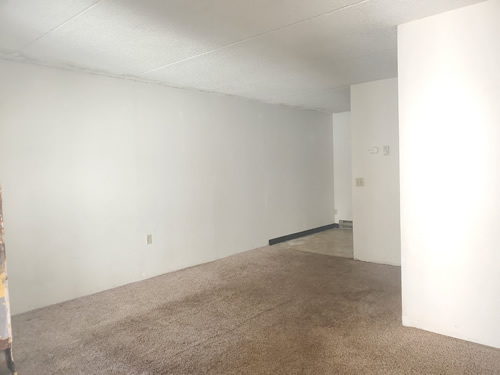 Panoramic shot number one: livingroom and diningroom allure.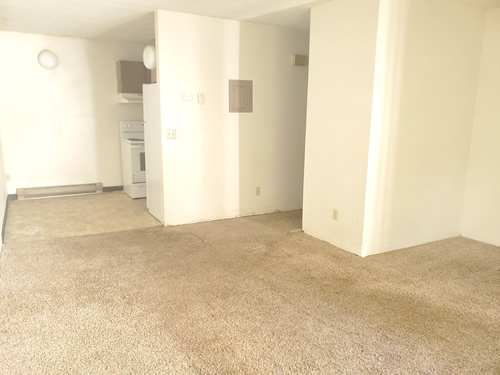 Panoramic shot number two: our photographer went all the way out here: bright livingroom and diningroom extravaganza.
The kitchen with a double sink, ample cabinet storage and solid appliances.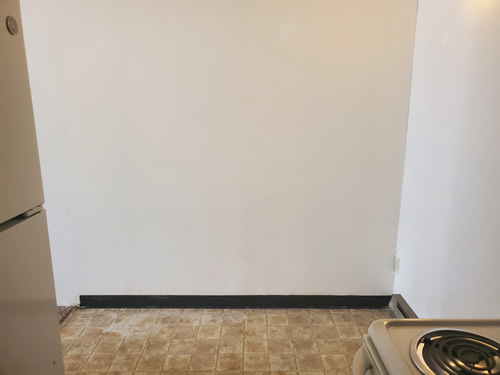 The dining area off the kitchen is right where you need it, exactly where you want it.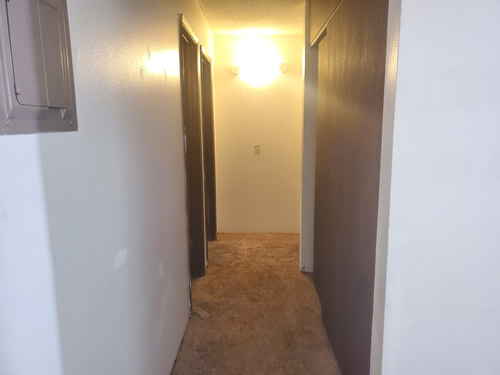 Corridor leading to the bedrooms and the bathroom has a huge closet!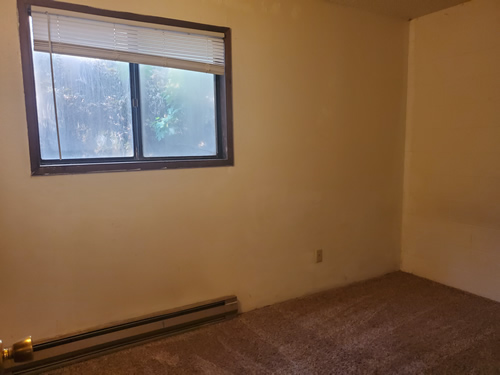 Bedroom for peaceful privacy and reconstructive rest.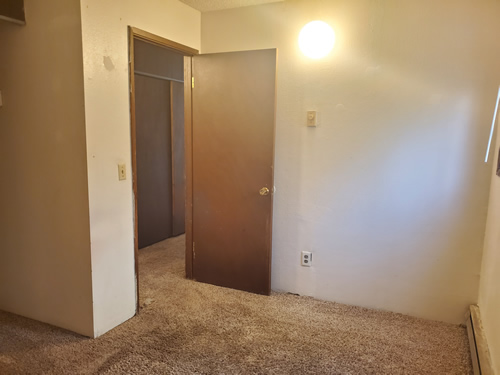 Bedroom entrance with a peek at the corridor where a huge closet dominates.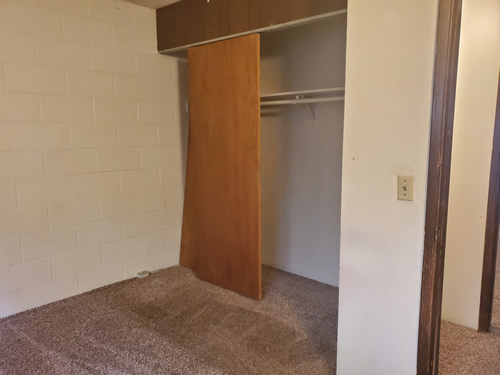 Each bedroom has a large closet.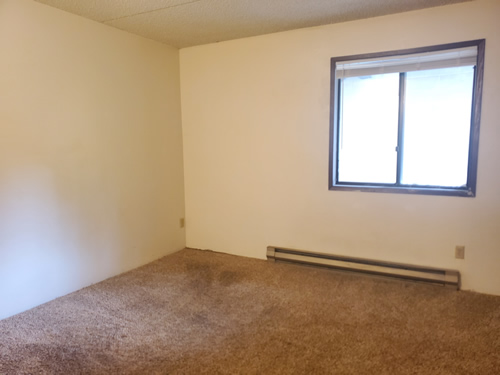 Bedroom with a good-size window for plenty of natural light available.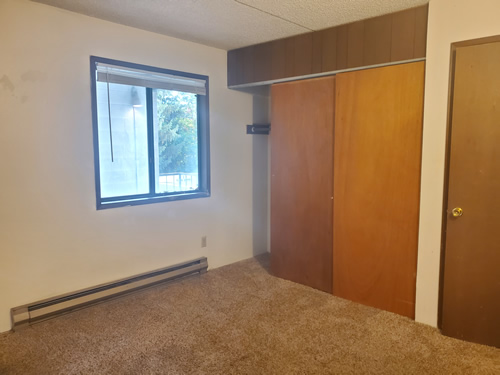 The second bedroom with its large closet and sizable window. The view is pleasing too.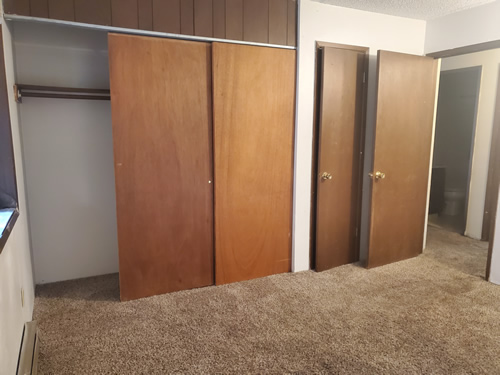 The large bedroom closet proudly displayed and a furtive glimpse of the corridor and the bathroom.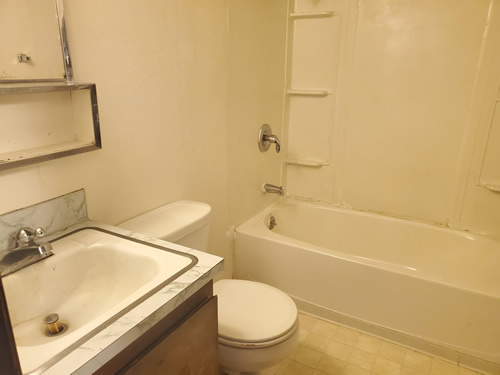 Contemporary full-size bathroom.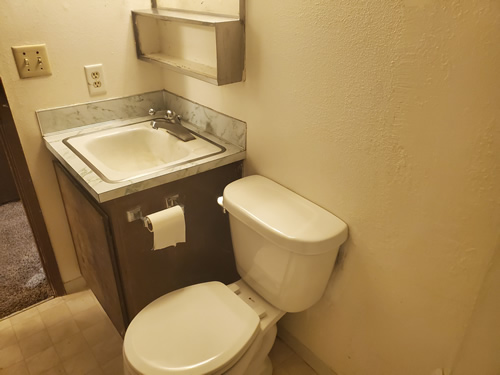 Contemporary standard, apartment bathroom.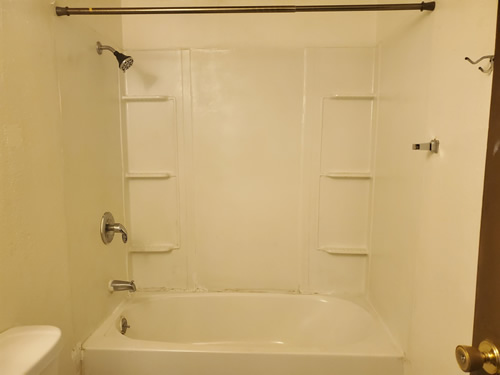 Contemporary standard, full tub-and-shower bathroom. This one-piece surround sports generous mini-shelving to satisfy the most demanding soap culture.
Very close to campus, Reaney Park, the public swimming pool and even close to downtown. Roomy apartments with ample closet space and lots of free parking. 
Here's
 the apartment floor plan, and 
here's
 its location in the building.