THE LETHE I APARTMENTS: 1605 Valley Road NE, apartment 5; Pullman, Wa 99163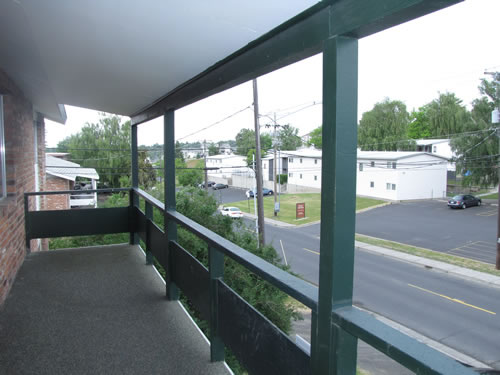 Apartment entry is on the north-west corner of the building on the second floor. Apartment faces north.
Here's the balcony looking the other direction.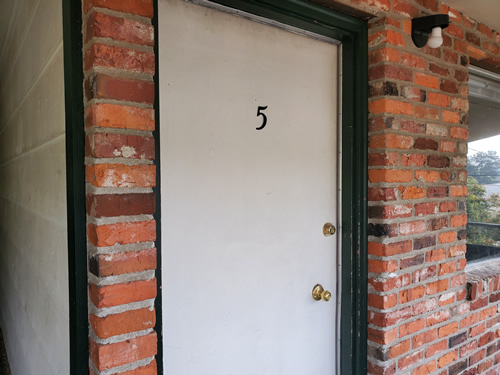 Come on in! A truly lovely apartment is waiting for you.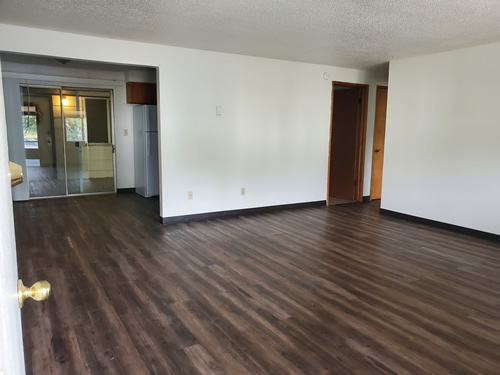 The vinyl plank flooring makes a dramatic statement. The living room is huge. The kitchen and the outside can be glimpsed in the background.
This is the living room again looking the other direction. You can put a lot of furniture here and there will still be room.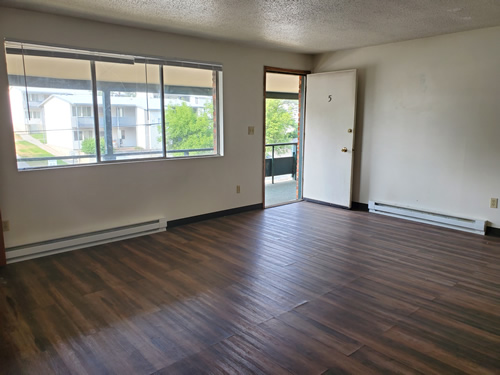 View through the front window. Large window constitutes a great natural light source.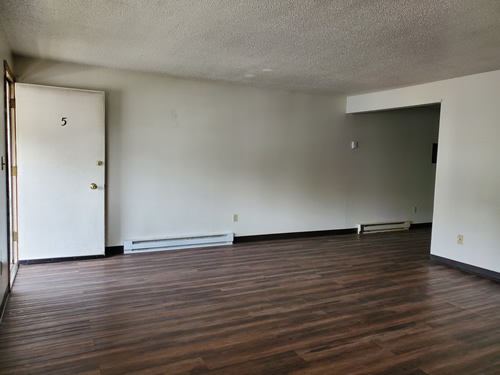 This wonderful vinyl plank floor has some undeniable advantages: it looks great, it's economical to clean and keep clean (no carpet bills), and it's healthful (no carpet allergens).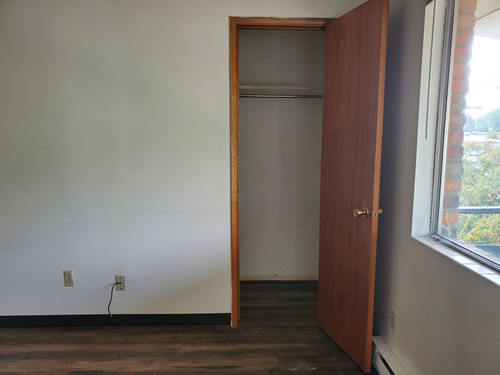 This is a coat closet in the living room.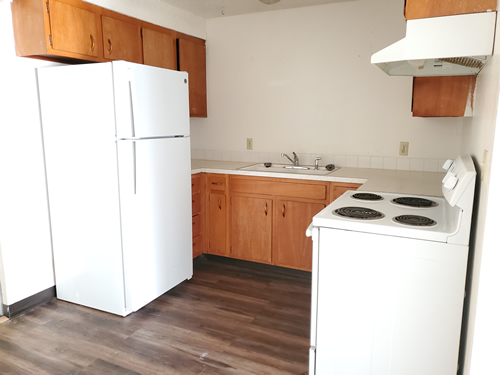 The kitchen has ample cabinets and good appliances.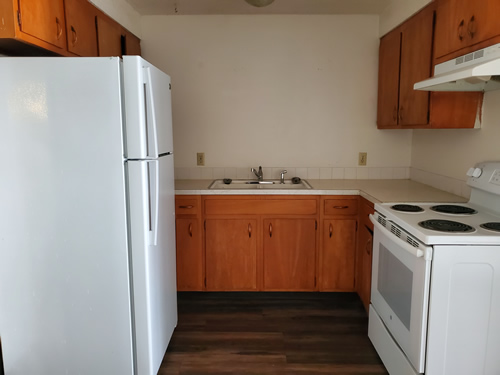 This lovely kitchen saves a lot of steps as it's designed with efficiency in mind.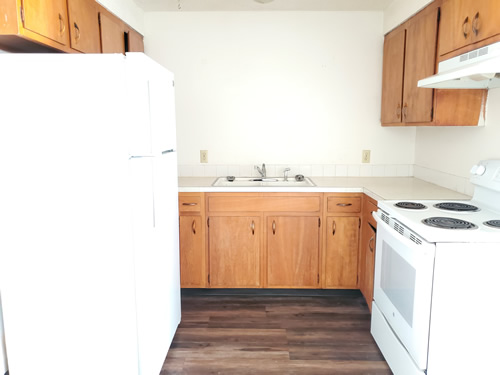 The vinyl plank extends to the kitchen as well.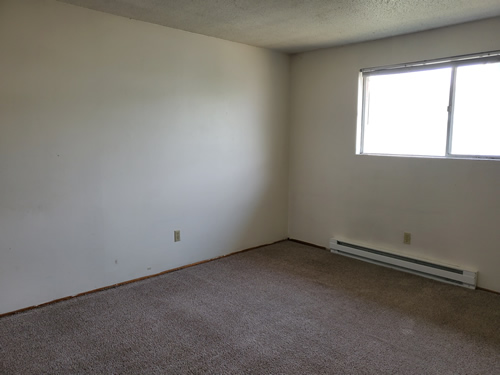 A nice bedroom with a good size window.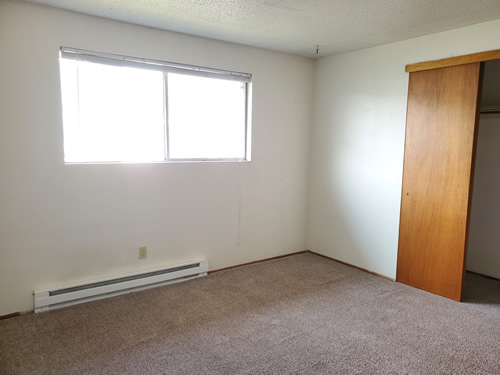 Another bedroom shot.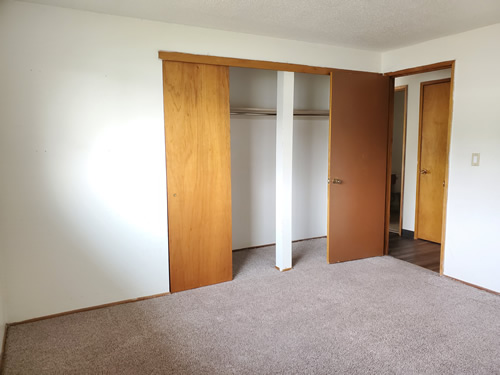 This bedroom has a huge closet.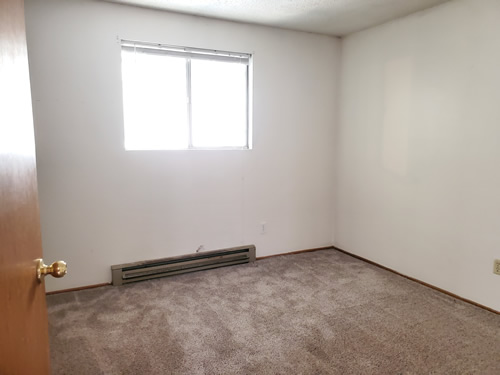 Additional bedroom pictures.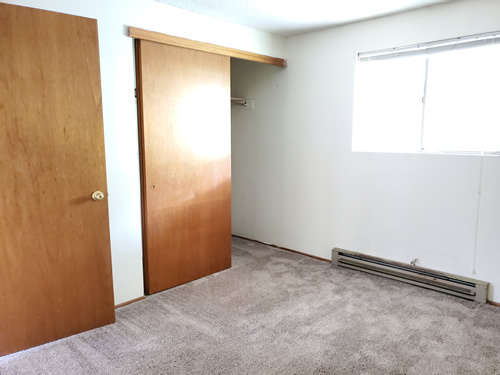 Additional bedroom pictures.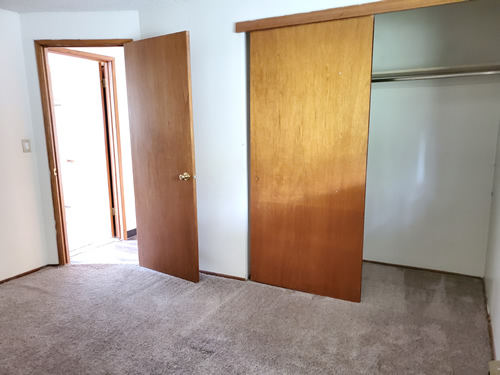 Additional bedroom pictures.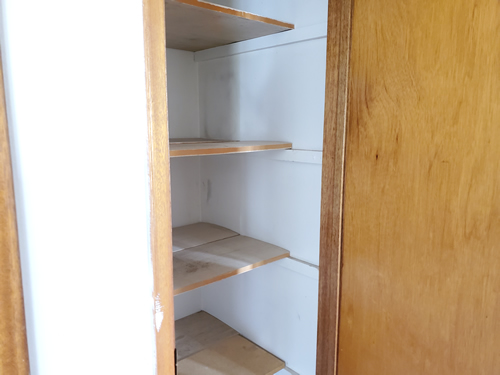 A linen closet in the corridor, right outside the bedroom and bathroom doors.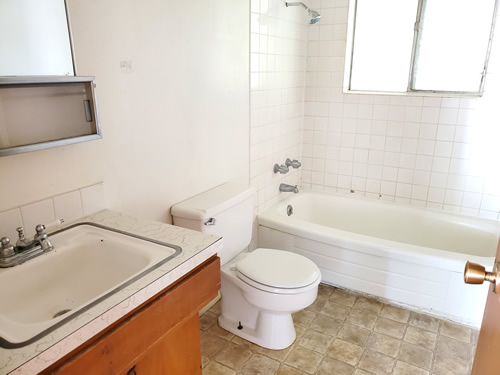 Standard apartment bathroom design.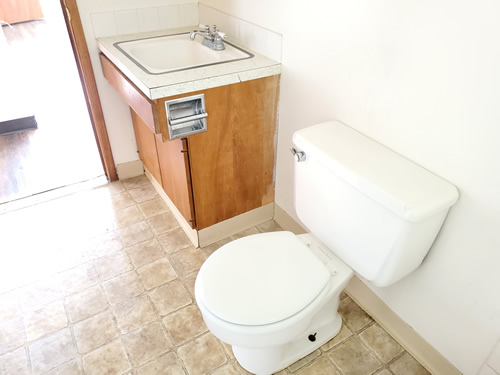 Contemporary bathroom standard.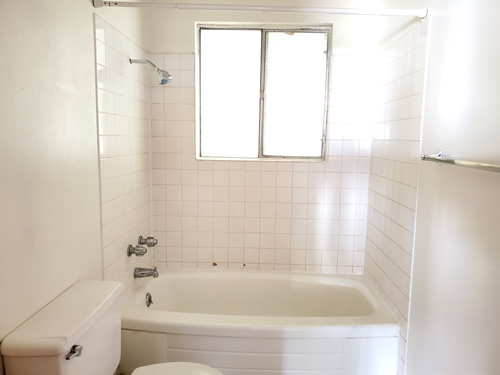 Contemporary, full tub and shower, tiled bathroom. 
Roomy apartment with accent on privacy: it shares no walls with other apartments, has a front porch and front and back entries. Here's the
floor plan
 and here's the building's 
layout
.