THE VALLEY VIEW APARTMENTS: 1325 Valley Road NE, apartment 36; Pullman, Wa 99163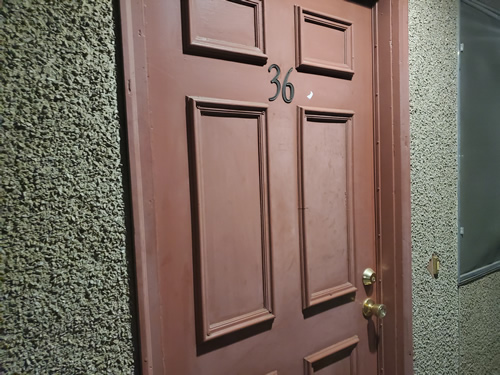 Apartment entry facing north, second floor (see its location in the building
here)
.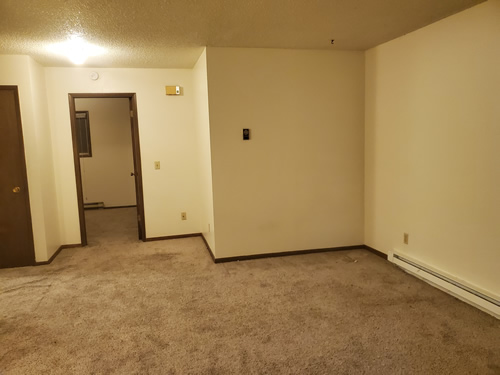 The spacious livingroom causes a strong impression.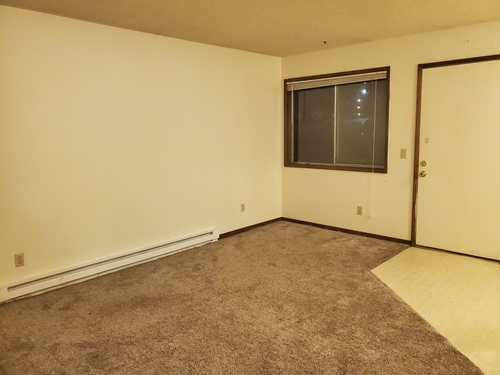 This one-bedroom unit stands out for its spaciousness and numerous closets.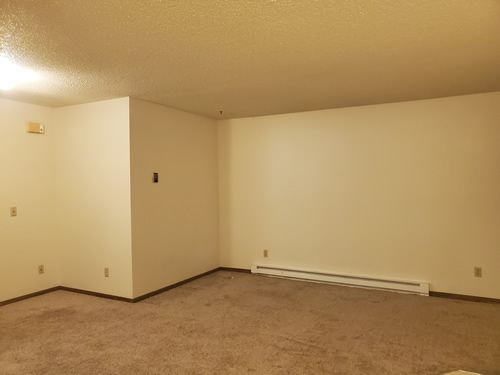 Here's the rest of the livingroom.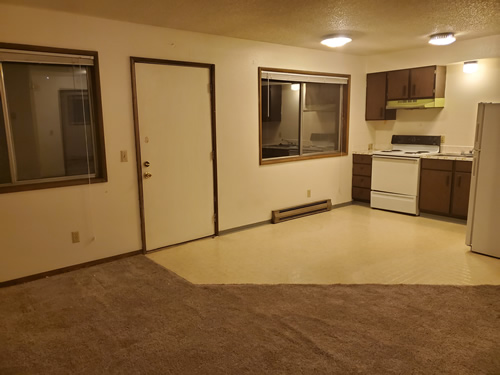 Two large, duo-pane windows for great natural lighting -- good for studying and mood formation. This is the dining area by the kitchen. (Picture taken at night.)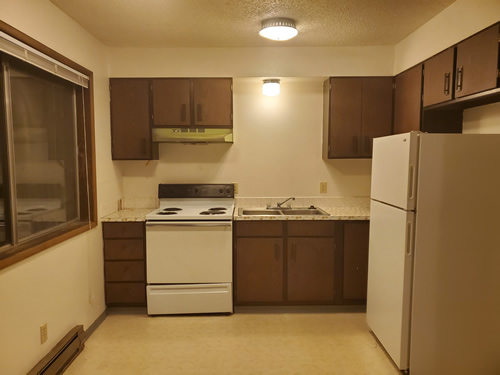 This kitchen has plenty of well-placed cupboards and standard reliable appliances.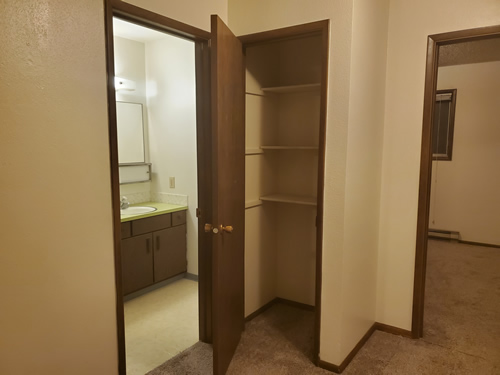 Here's the linen closet off the corridor just outside the bathroom. Oodles of closets!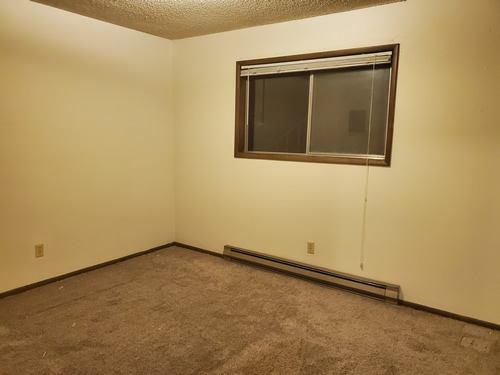 The bedrooms are ample and have large windows facing south. Good place for creative solitude in the afternoons.
The bedroom has good size closets.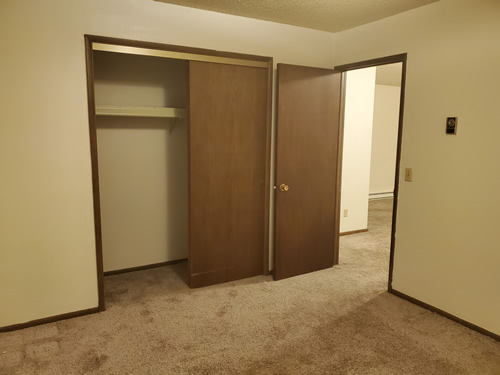 Another view of the bedroom showing the large closet with a glimpse of the livingroom beyond.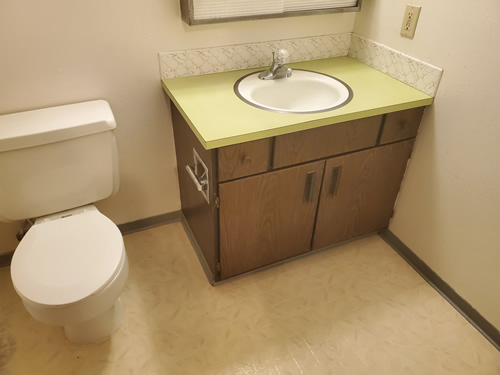 Contemporary, full tub-and-shower bathroom.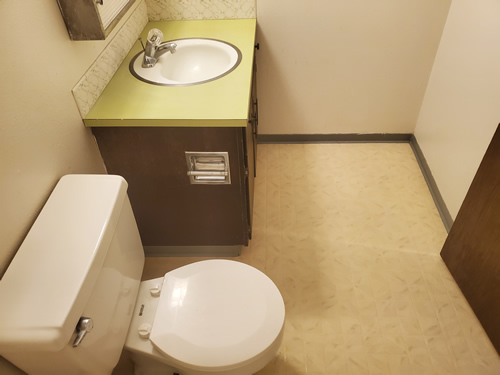 Contemporary, full tub-and-shower bathroom.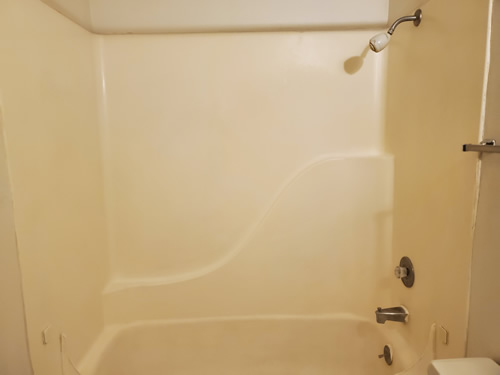 Contemporary apartment standard: full tub-and-shower bathroom.
The Valley View apartments offer a studious environment close to campus; they feature unusual spaciousness, many closets, exceptional indoor quietness, are economical to heat and always reasonably priced. All Valley view apartments receive natural light from the north (living room, diningroom and kitchen) and from the south (both bedrooms). This is a great setup for those in the know. Here's a
floor plan
of the apartment, and 
here
's is its location in the building.