THE VALLEY VIEW APARTMENTS: 1325Valley Road NE, apartment 39; Pullman, Wa 99163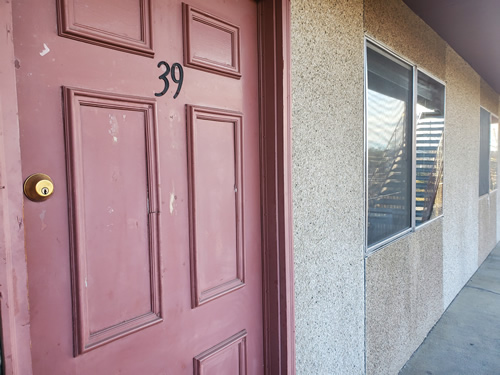 Apartment entry is on the second floor and faces north (see it
here)
.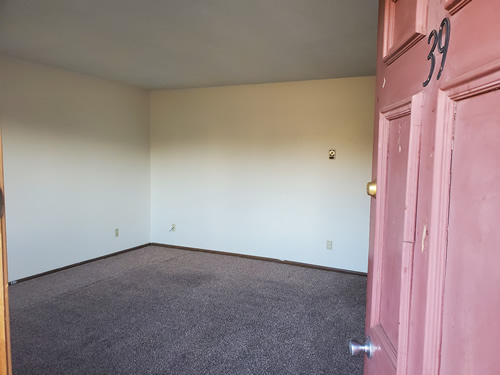 A very large livingroom fills the view.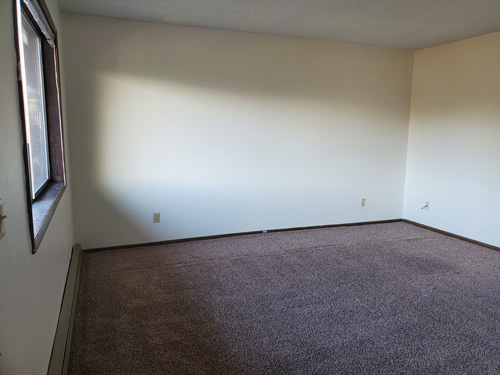 The livingroom impresses with its unusual spaciousness.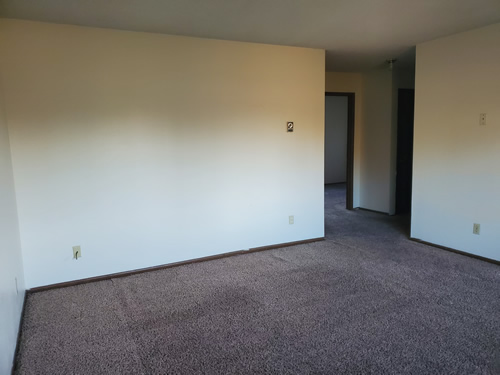 The huge livingroom with a peek of the interior corridor and beyond.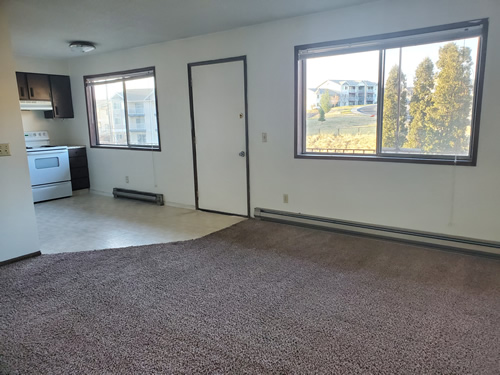 The two large duo-pane windows dominate the livingroom and kitchen areas. This is not only a great view feature but, more importantly, a significant source of natural light, especially in cold mornings.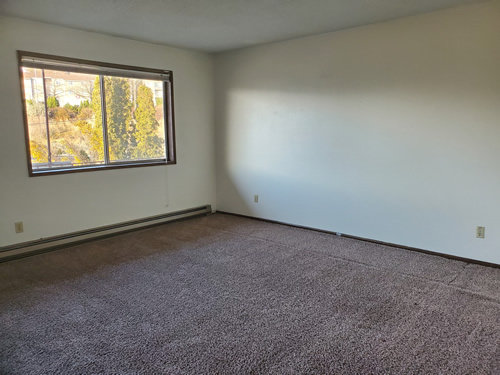 A livingroom corner with a treed view outside.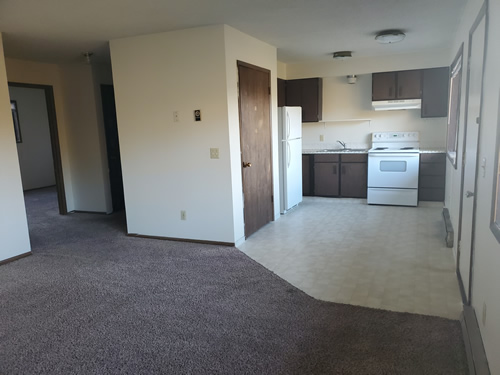 A panoramic view from the livingroom: the kitchen/dining area on the right with the interior corridor and beyond on the left.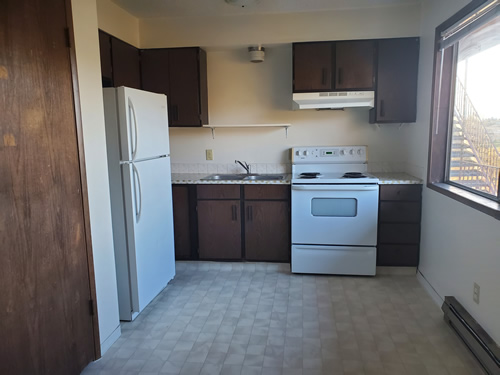 This tried and true kitchen has all that you need and quite possibly a lot more: several cabinets high and low and ample counter space.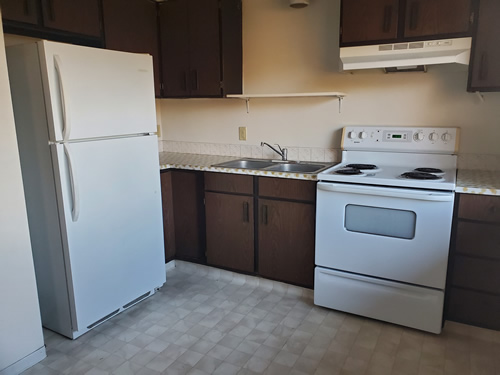 Standard, good quality appliances.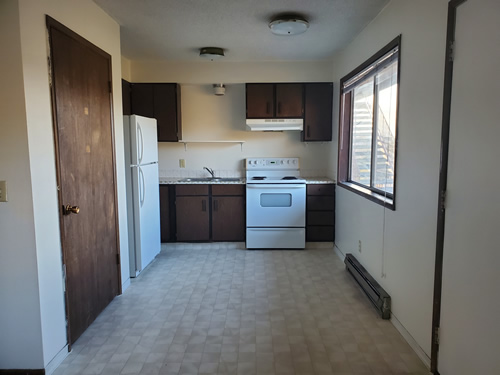 The dining area. You can eat and study with natural lighting right here.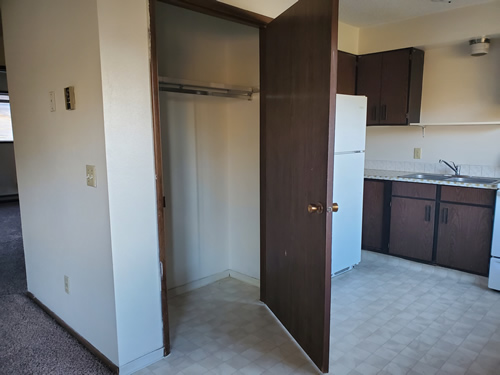 A large pantry in the kitchen/dining area will undoubtedly prove very useful.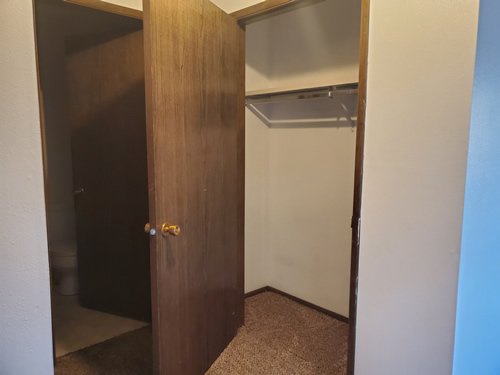 This is a large closet in the interior corridor.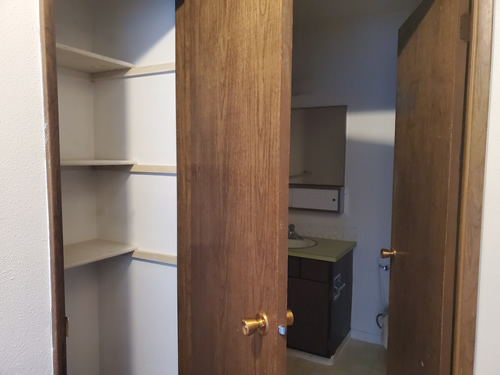 One more closet: a linen closet right outside the bathroom -- possibly more closets than you need.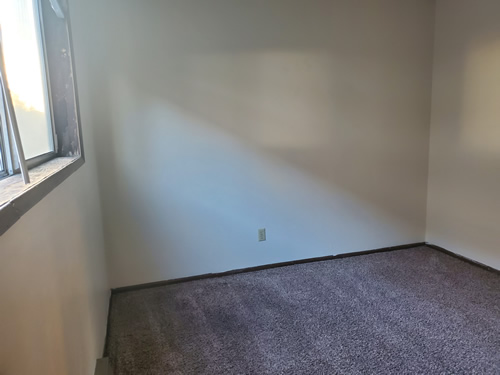 One of the two bedrooms. Many well-informed people appreciate the fact that the livingroom and diningroom/kitchen face north while both bedrooms face south. Few buildings offer this luxury. This dwelling will provide natural light all day long as long as there is sun out there.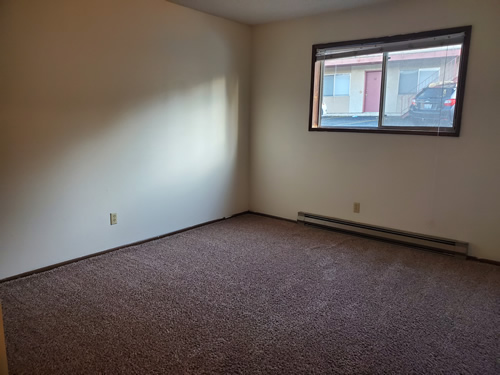 Comfortable bedroom space.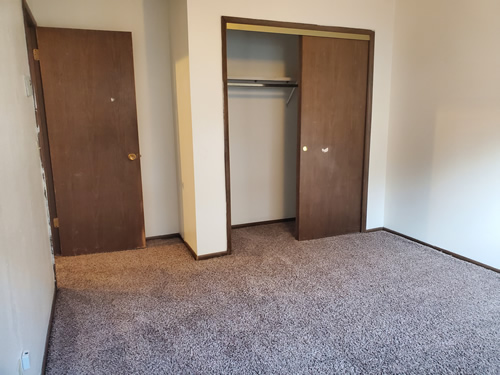 Cozy bedroom area to meditate and relax.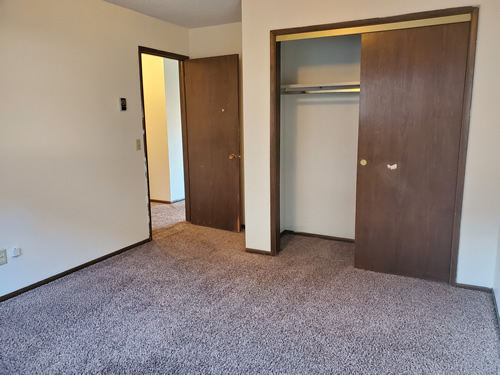 Privacy and comfort.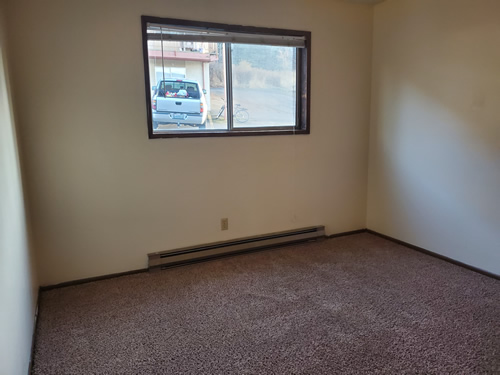 The second bedroom.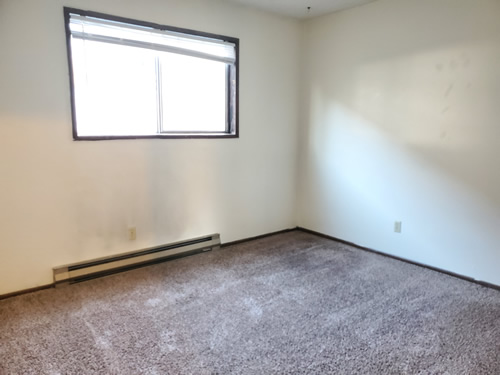 Great spot for an afternoon physical exercise session. Open that window, let the fresh air in, and go.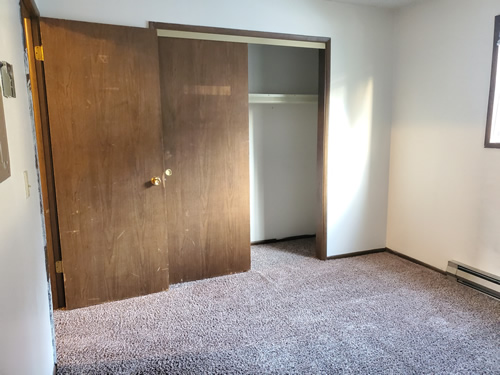 Roomy bedroom closets.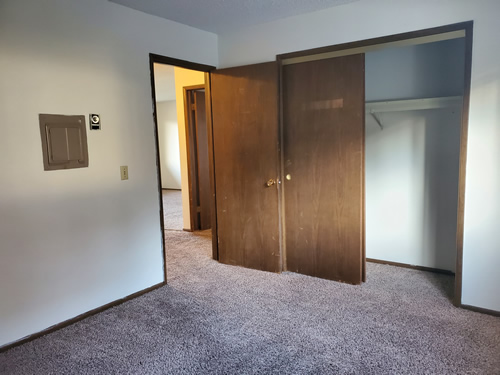 Very livable apartment space.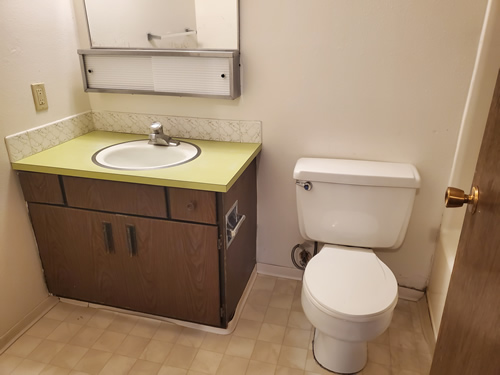 Contemporary, full tub-and-shower bathroom.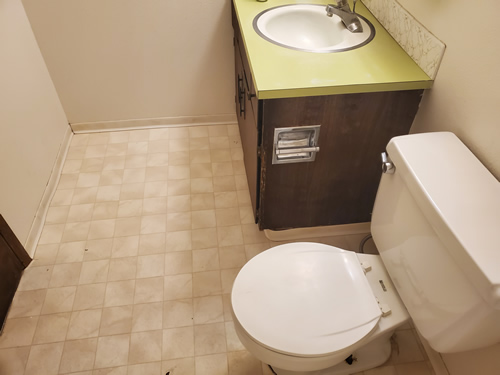 Contemporary, full tub-and-shower bathroom.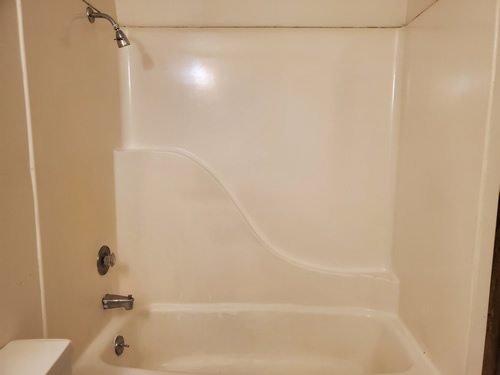 Bath and shower ensemble looks good and is easy to keep clean.
The Valley View apartments offer a studious environment close to campus; they feature unusual spaciousness, many closets, exceptional indoor quietness, are
economical to heat
and always reasonably priced. 
Here's
 a floor plan of the apartment, and 
here's
 is its location in the building.