THE VALLEY VIEW APARTMENTS: 1325 Valley Road NE, apartment 54; Pullman, Wa 99163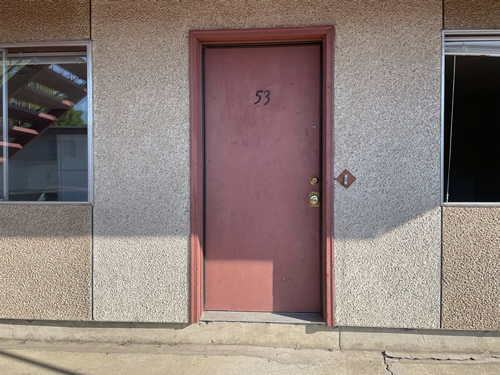 Apartment is on the first floor in the back building and faces north (see its location
here)
.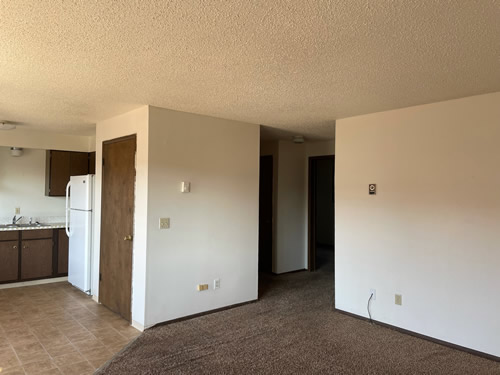 Livingroom corner view.
Another livingroom corner. A large picture duo-pane window. Great natural light source.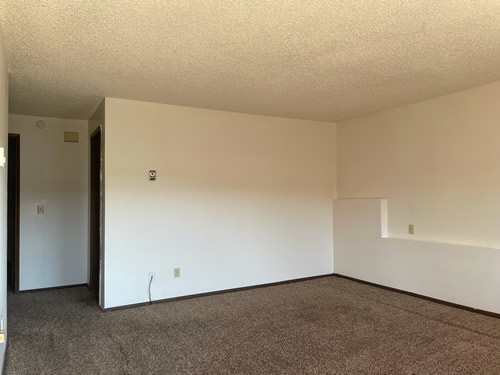 The front of the apartment. Two large windows lighten the mood by flooding the apartment with light. The dining area by the kitchen completes the picture.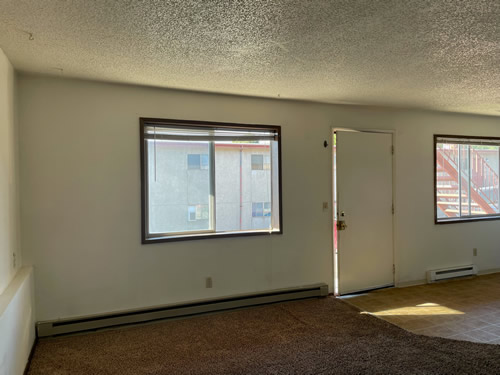 The dining area and the kitchen as well as part of the livingroom flowing into the interior corridor and into the bedrooms beyond.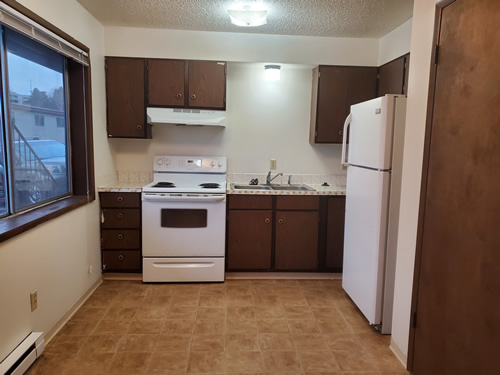 Neat kitchen with plenty of cupboards and solid appliances. The large window provides great lighting for cooking, for studying, and even supplies some vitamin D.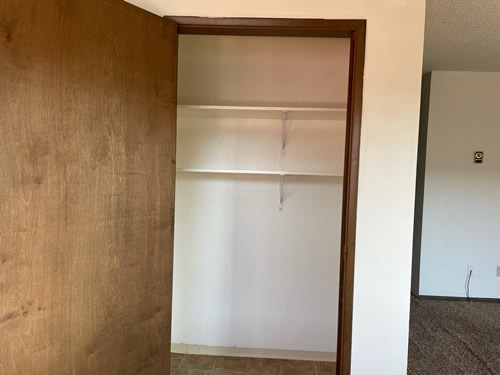 This convenient pantry is by the kitchen/dining area.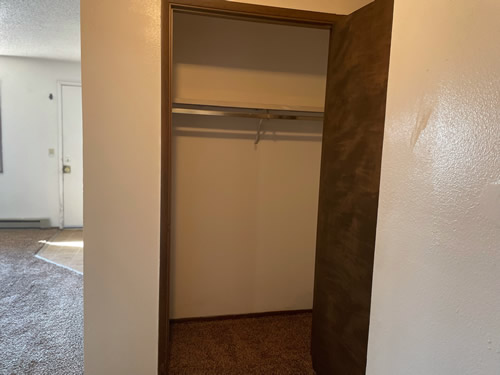 Large corridor closet.
Linen closet (many closets in this apartment!)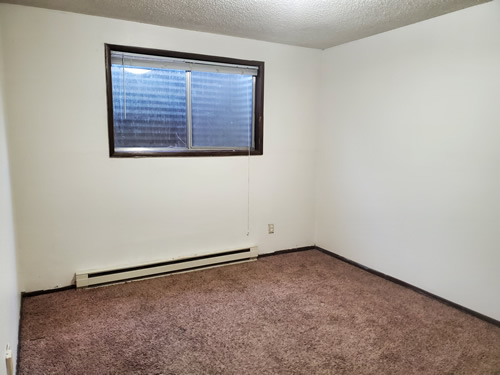 One of the bedrooms with a good size window. Inviting floor area for exercise and relaxation.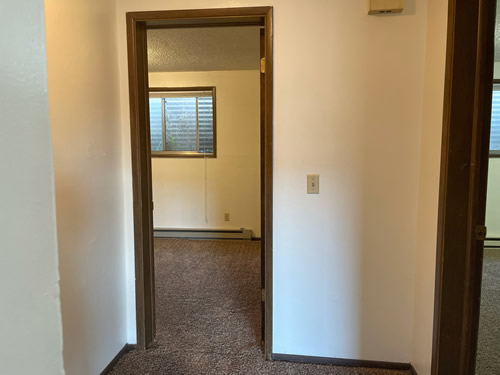 Large closet in the bedroom.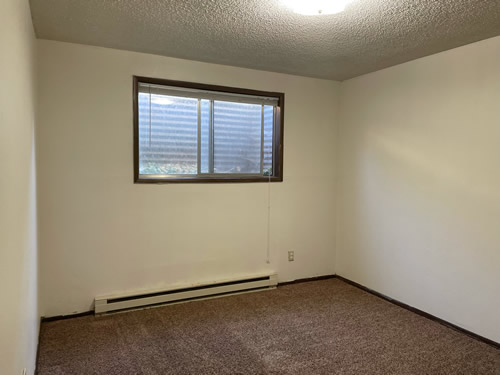 Another bedroom picture.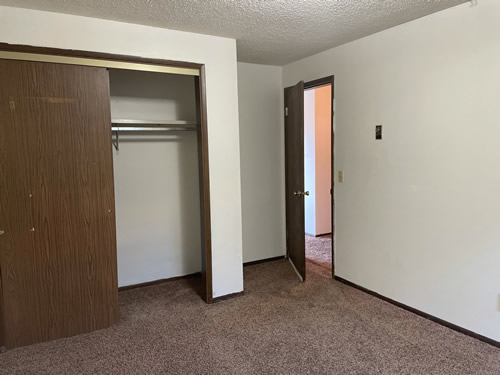 More bedroom shots.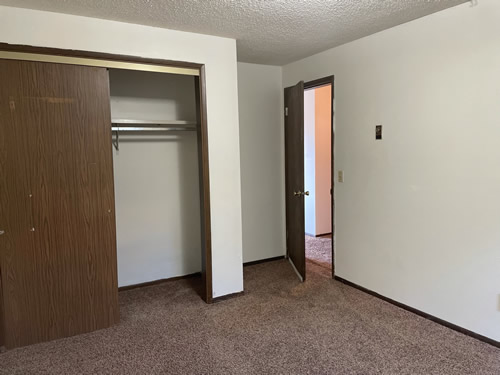 More bedroom shots.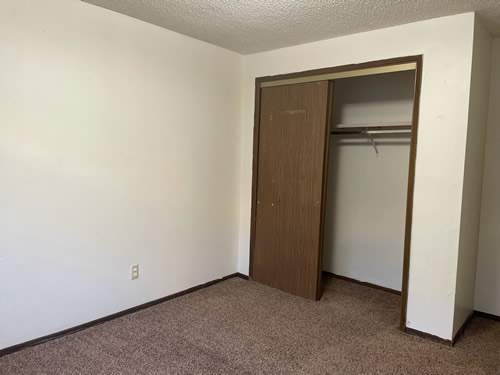 More bedroom shots.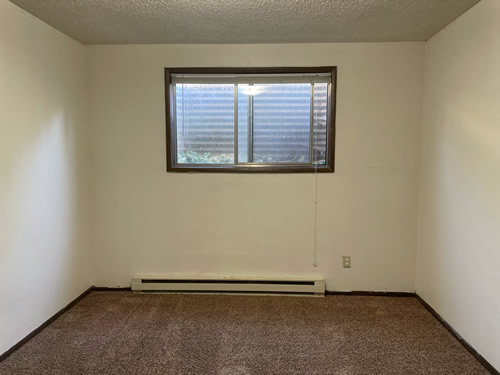 More bedroom shots.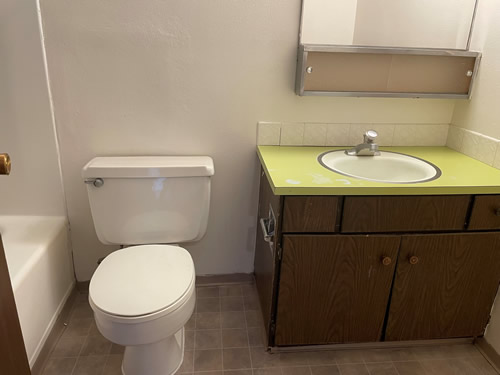 Contemporary, standard bathroom design with an unexpected counter color accent.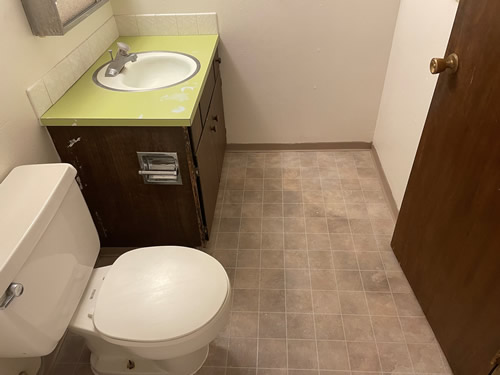 Another bathroom angle.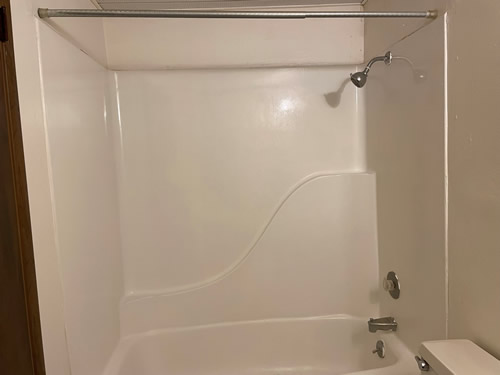 Full tub-and-shower. Fiberglass tub surround, good-looking and easy-to-clean and keep clean.
The Valley View apartments offer a studious environment close to campus; they feature unusual spaciousness, many closets, exceptional indoor quietness, are
economical to heat
and always reasonably priced. 
Here's
 a floor plan of the apartment, and 
here's
 is its location in the building.