THE VALLEY VIEW APARTMENTS: 1425 Valley Road NE, apartment 12; Pullman, Wa 99163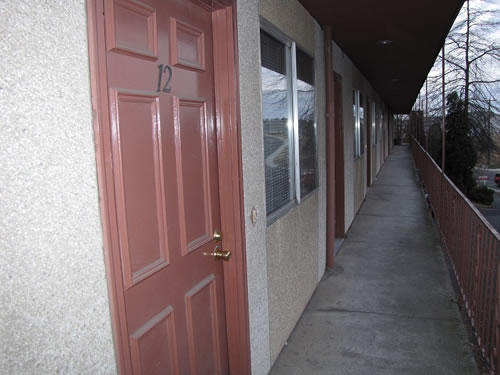 Walking up to the apartment on the second floor.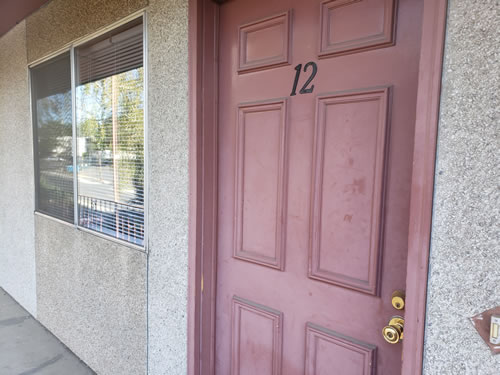 Apartment entry is almost in the middle of the second story and faces north.
Apartment entry as seen from the living room.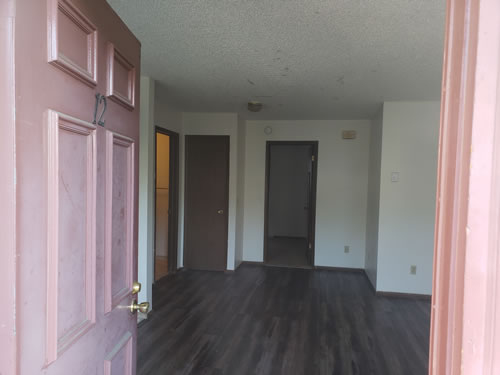 The living room with its closets and the bedroom ahead. 
View from the living room: the dining area. Note the large picture windows. 
The kitchen has plenty of cupboards and good appliances.
The linen closet is in a corner of the living room. 
The bedroom has a sizeable window and plenty of space.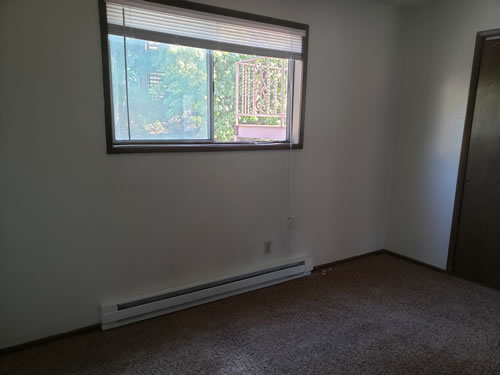 The bedroom has a large closet.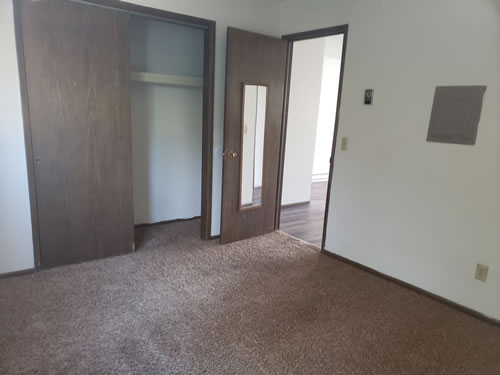 Another shot of the bedroom.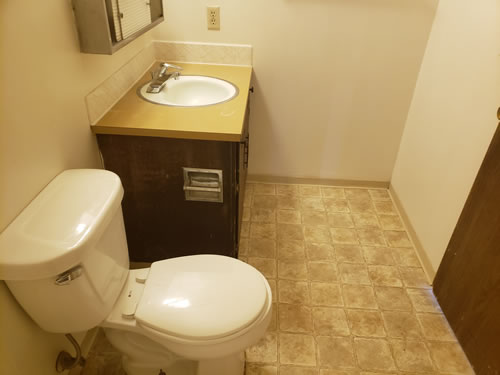 Contemporary, full bathroom with tub and shower.
Contemporary, full tub and shower bathroom.
A studious environment close to campus. Lots of space, closets galore, exceptional indoor quietness, very easy on the heating bill and quite reasonably priced. 
Here's
 a floor plan of the apartment, and 
here's
 is its location in the building.