THE VALLEY VIEW APARTMENTS: 1425 Valley Road NE, apartment 2; Pullman, Wa 99163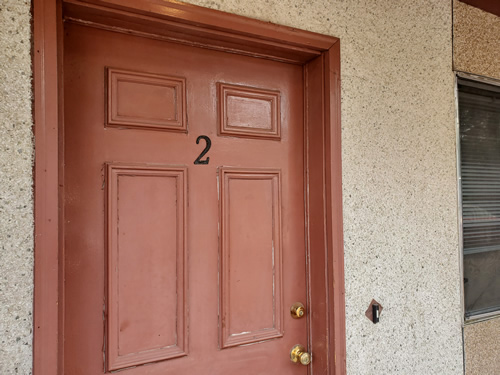 Apartment entry on the ground floor facing north (see it
here).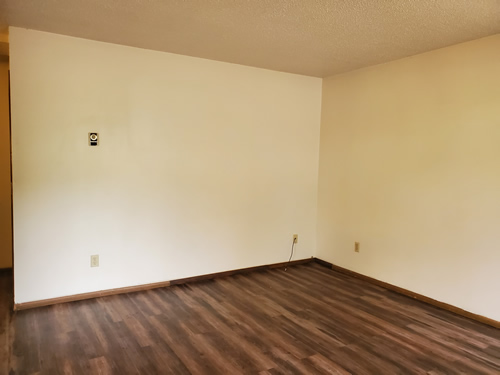 Parking at your front door not only saves time but is especially appreciated in the winter. Note the large duo-pane window -- lots of natural lighting. Light from the north.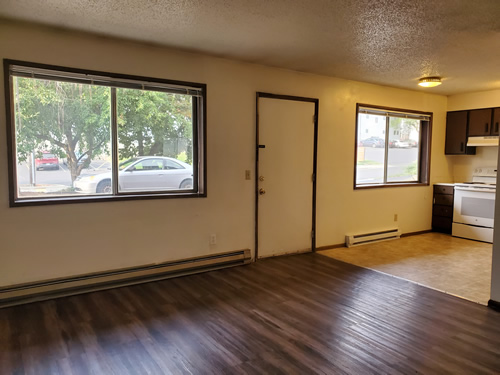 The vinyl plank flooring is a pleasure to look at, easy and economical to clean, but most important, it's great for your health -- no dust mites and the like to attack your breathing system.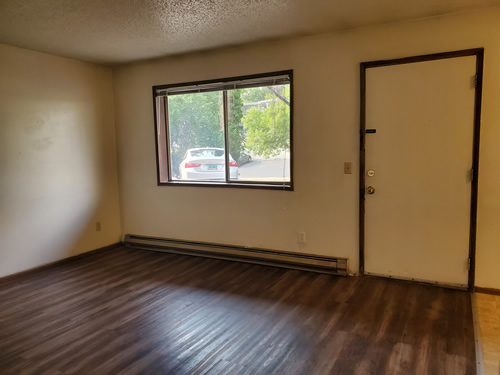 A truly spacious, healthful apartment. Parking at your front door -- unbeatable feature especially in winter days.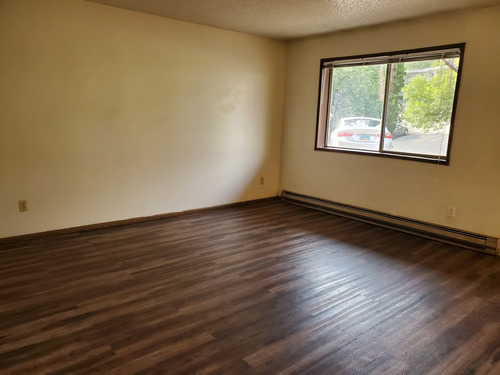 View from the livingroom: the kitchen, the corridor and a glimpse of one of the bedrooms beyond.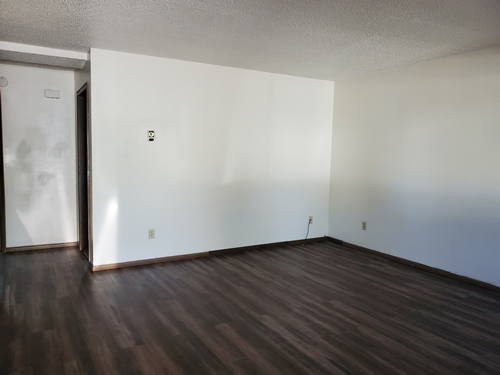 Another view of the livingroom.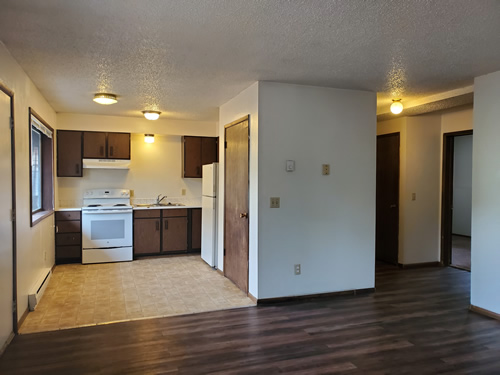 Plenty of cupboards in the kitchen.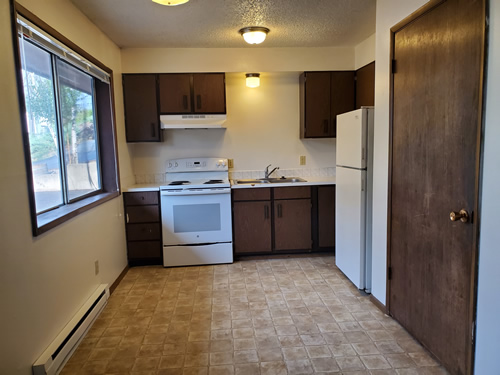 Reliable apartment appliances.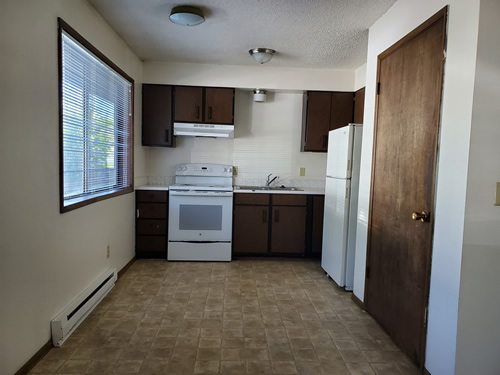 Your dining area is here close to the kitchen. Notice the large duopane window -- a great natural light source, great for your eyes and your mood.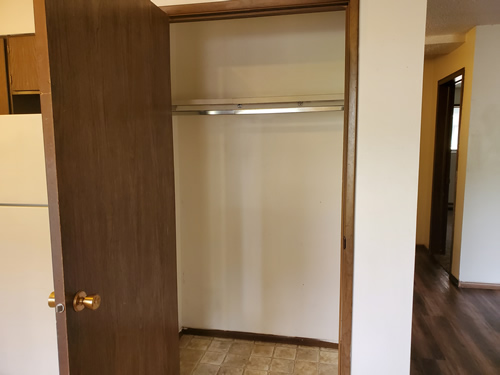 A spacious pantry right in the kitchen area -- room for lots of supplies.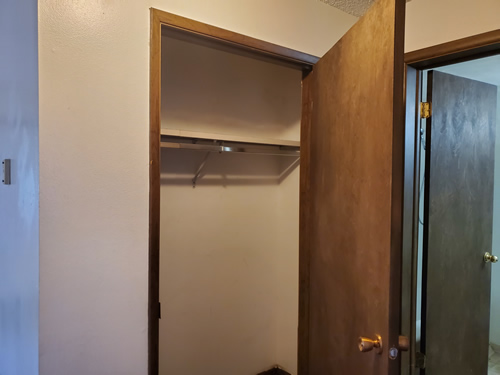 Corridor closet.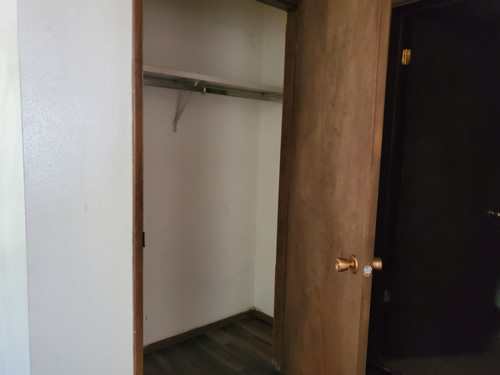 And yet another closet in the corridor. Very big. Lots of closet space in this spacious unit.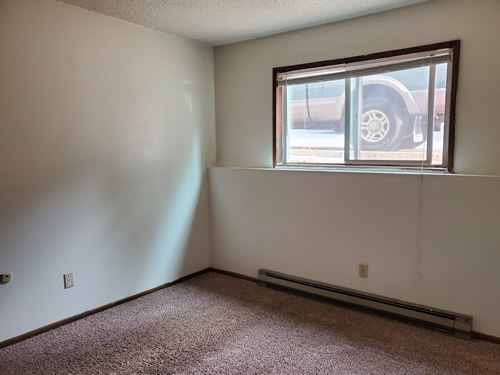 One of the bedrooms with good-size window. Light from the south.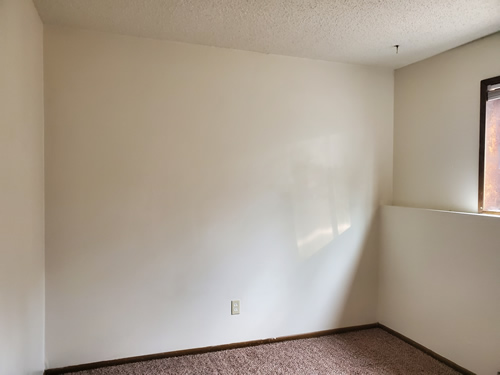 Bedroom closet.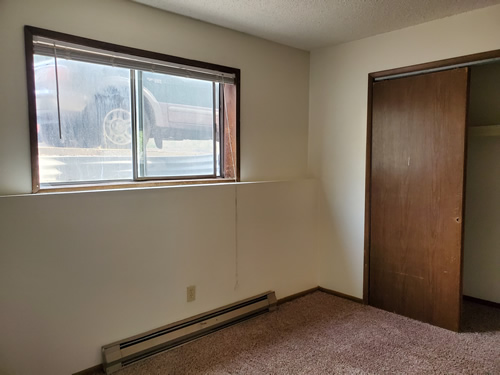 The other bedroom with a glimpse at the corridor.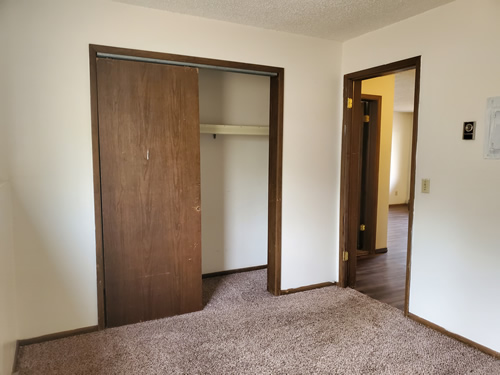 More bedroom pictures.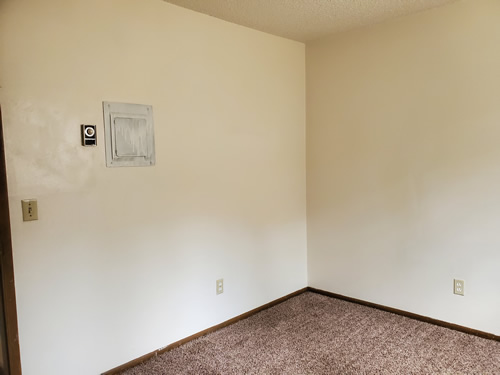 Additional bedroom pictures.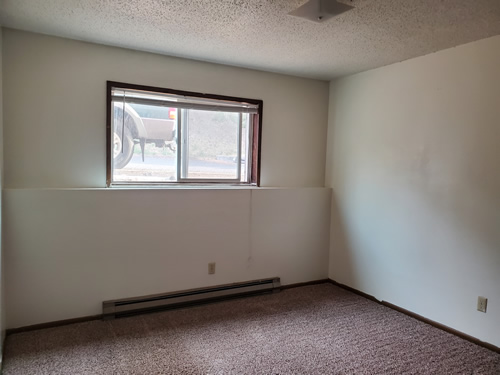 View of the corridor and livingroom from one of the bedrooms.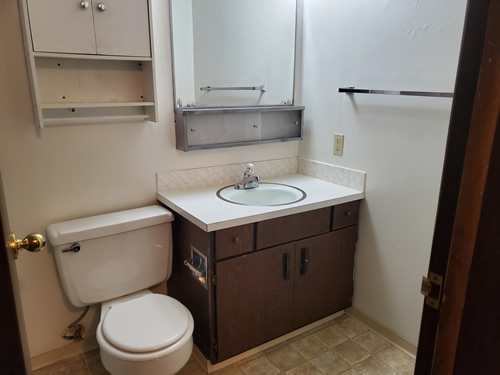 Contemporary, full tub and shower bathroom.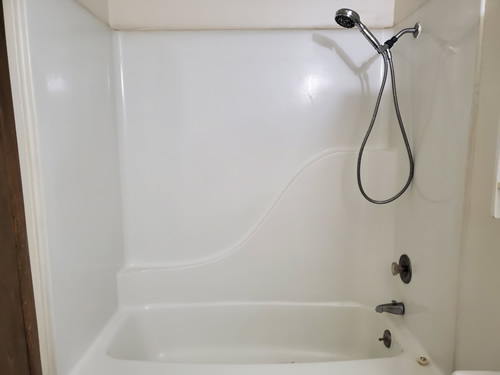 Fiberglass tub and shower combo, easy on the eyes and a sinch to clean.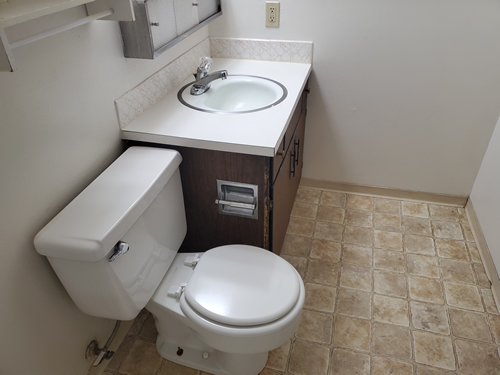 Contemporary, full tub and shower bathroom.
The Valley View apartments offer a studious environment close to campus; they feature unusual spaciousness, many closets, exceptional indoor quietness, are
economical to heat
and always reasonably priced. 
Here's
 a floor plan of the apartment, and 
here's
 is its location in the building.