THE WEST VIEW TERRACE APARTMENTS: 1142 Markley Drive, apartment 9: Pullman, Wa 99163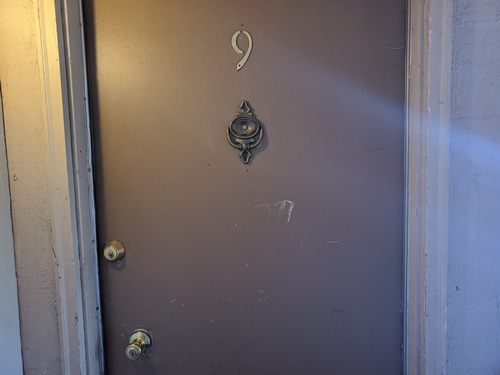 Walking up to the apartment on the upper floor, left corner.
Large coat closet at entry corridor. The living room can be seen beyond.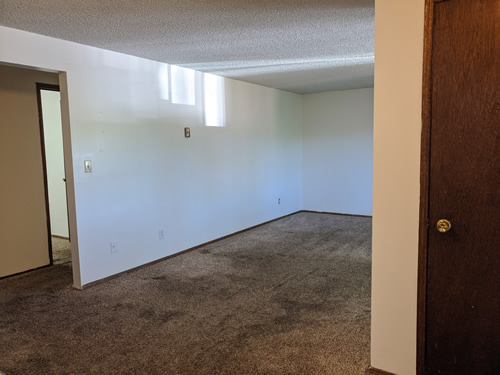 Spacious living room with a glimpse of one of the bedrooms on the left.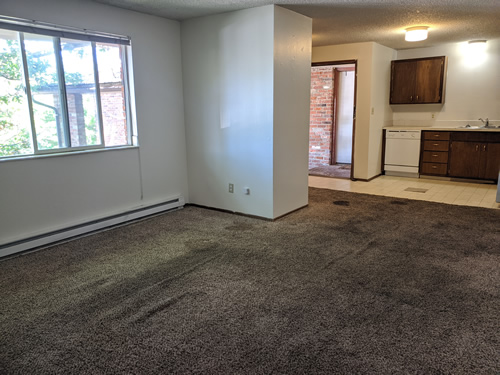 From the spacious living room: a view of the kitchen and the front door (open).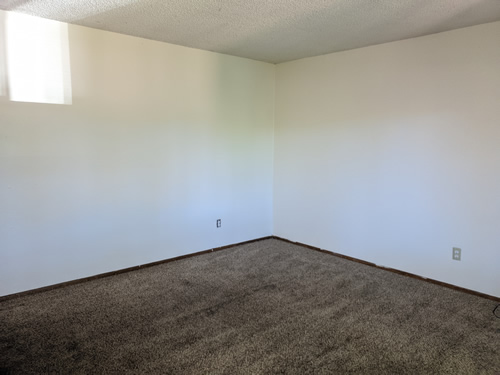 A corner of the living room highlighting the large space.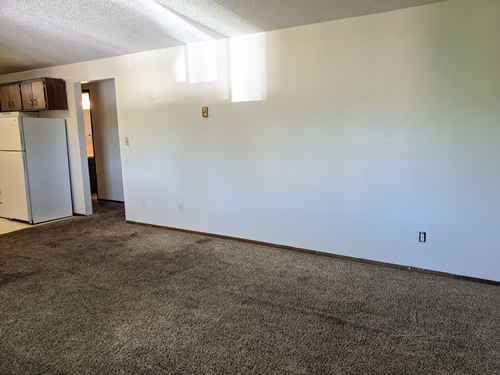 A view from the living room.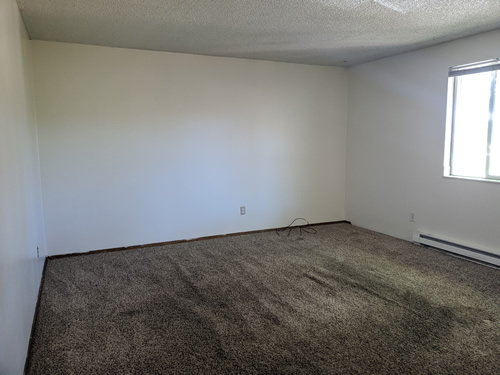 A great shot of the spacious living room with a partial view of the large dual pane picture window -- a great source of natural light.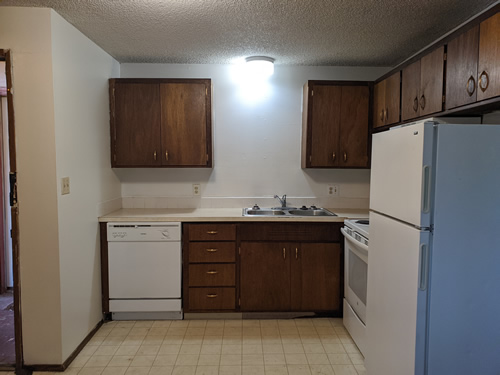 A contemporary standard: kitchen with cupboards high and low, and ample counter space.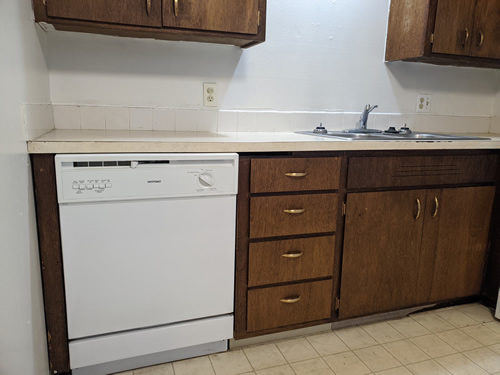 A dishwasher! Looks and works great!
Reliable, solid apartment appliances.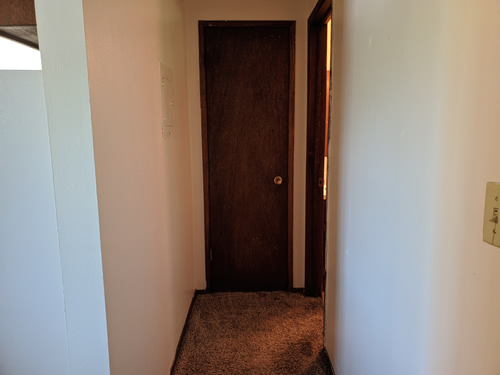 From the interior corridor. The linen closet ahead.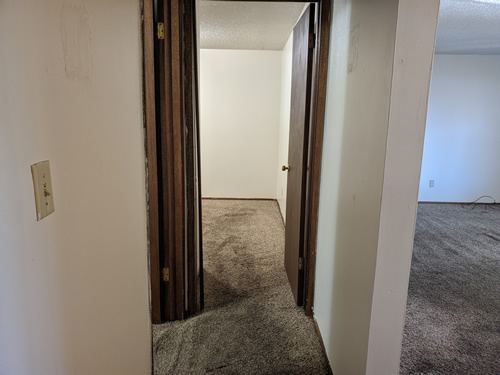 The bedrooms as seen from the interior corridor.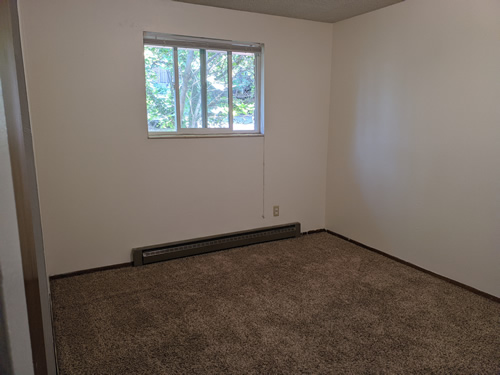 Cozy bedroom; inviting privacy and view. Good natural lighting.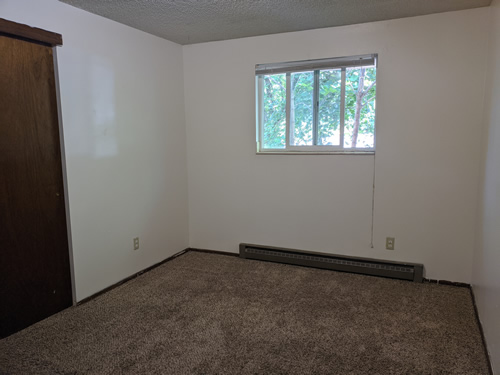 Another bedroom angle.
Large closets in the bedrooms.
A bedroom with a green view; ample natural lighting.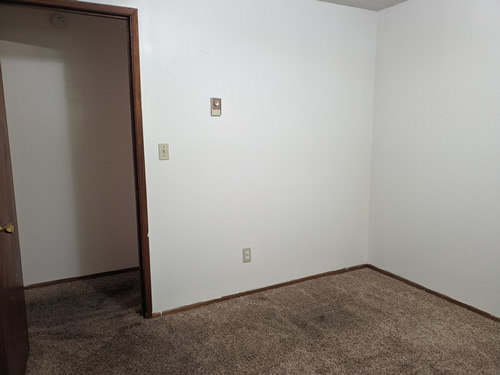 Partial view of the corridor as seen from one of the bedrooms.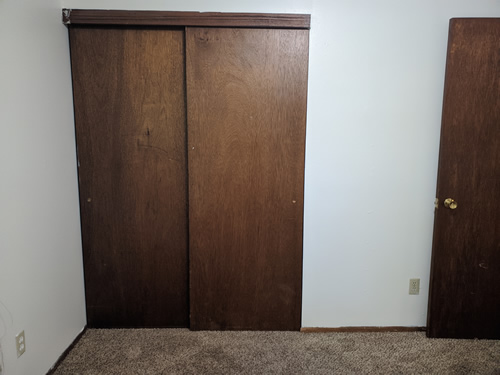 Ample closet space.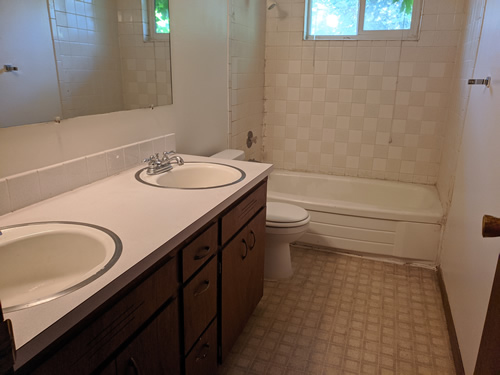 Full tub-and-shower bathroom with double sinks.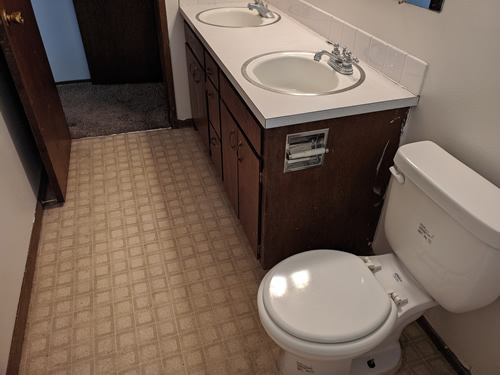 Double sinks: just the thing for those rush-to-class days.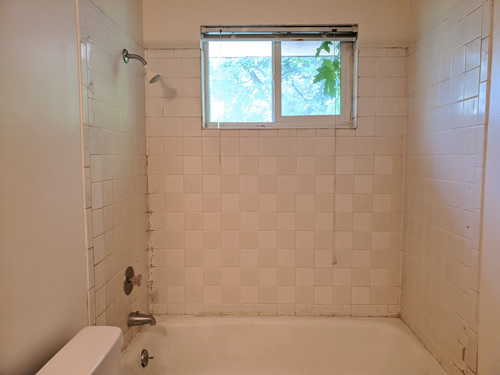 Contemporary full tub-and-shower classic tile bathroom.
A superb location close to campus, adjacent to shops and in uncrowded grounds. Lots of space, closets galore, plentiful parking and exceptional indoor quietness; laundries and storage. 
Here
 are the floor plans, and  
here's 
 the layout of the complex.