THE LETHE I APARTMENTS: 1605 Valley Road NE, apartment 2; Pullman, Wa 99163
Front entry facing north.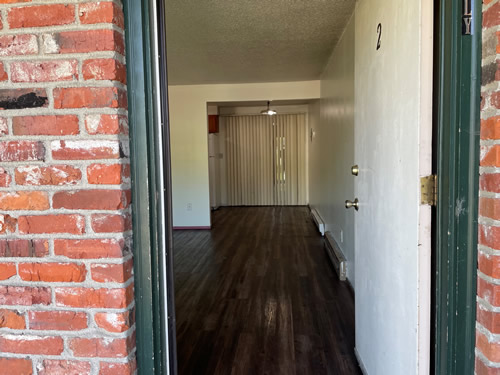 Front entry and part of living room and dining room beyond.
And oh, that unbeatable vinyl flooring: beautiful to look at, easy and economical to clean and very good for your health.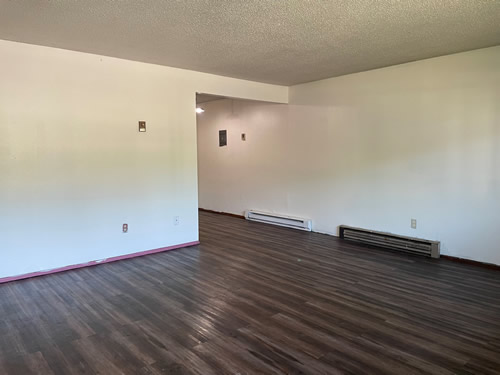 View of living room with corridor leading to the dining area and kitchen.
A huge dual pane window for abundant natural lighting from the north, and a coat closet at the far corner of the living room.
View from the living room: the corridor leading to the bedrooms.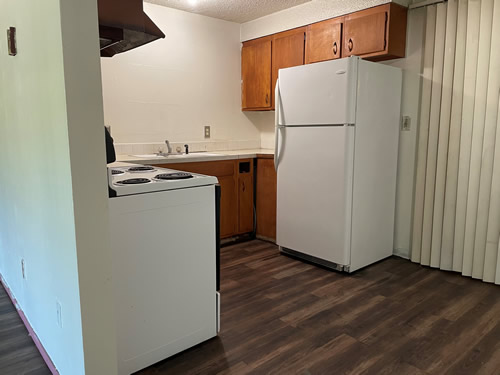 Kitchen with good appliances.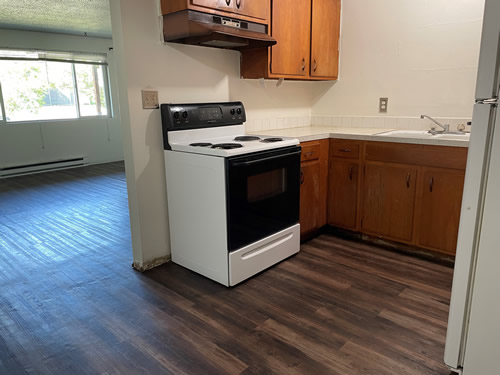 Partial view of the living room from the dining area.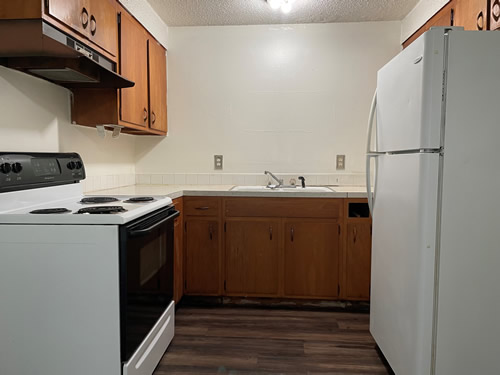 Cozy kitchen with many cupboards and ample counter space.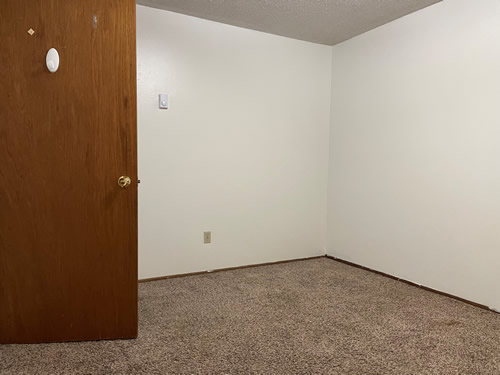 Comfortable and inviting bedroom space.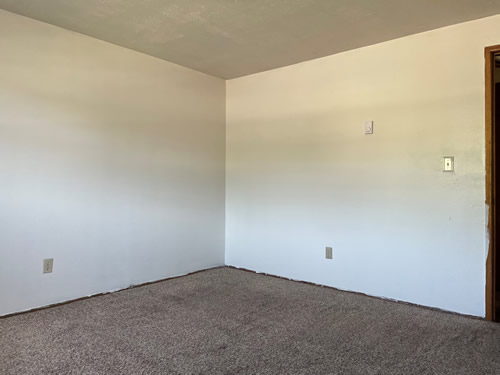 Sizable bedrooms.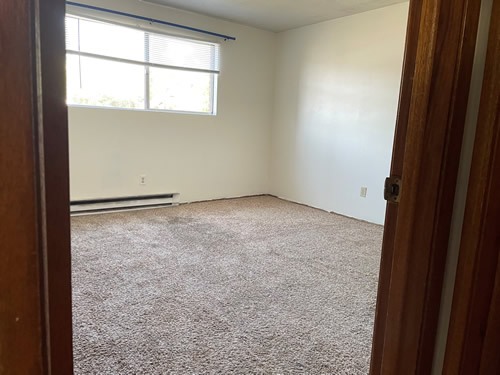 Adequately lit bedroom environment.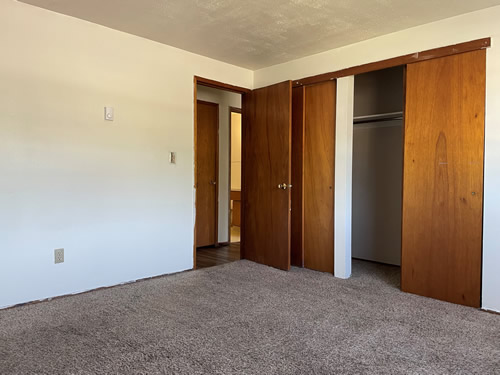 Large bedroom closets.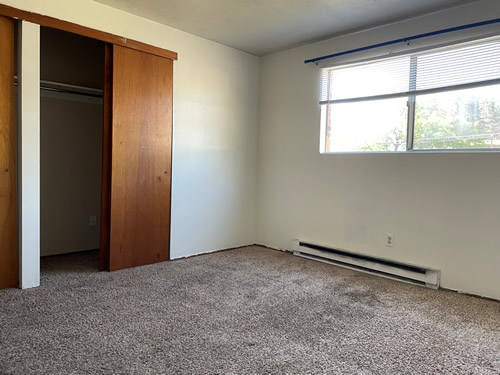 Another view of one of the bedrooms.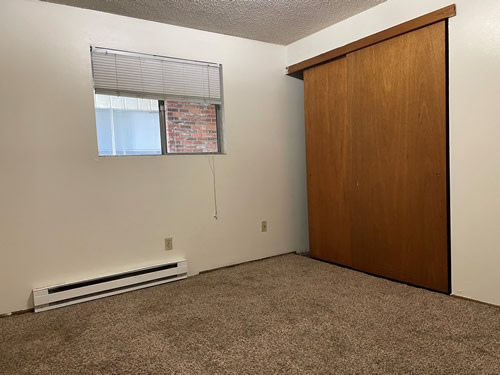 And another view of one of the bedrooms.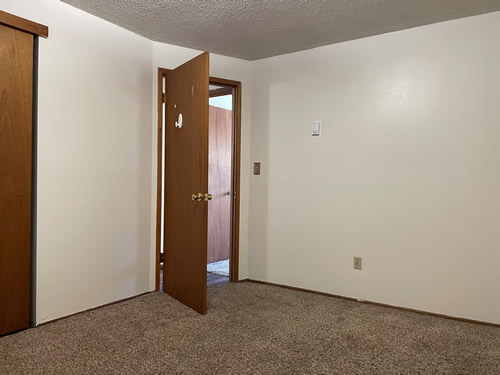 And one more view of one of the bedrooms.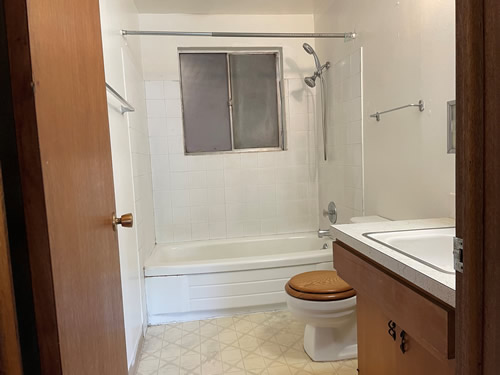 Contemporary, full tub-and-shower bathroom with sleek uni-body tub surround.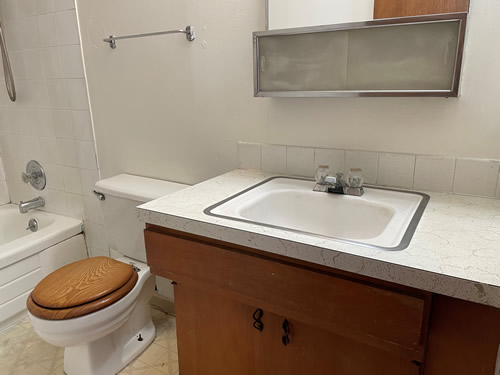 Well-functioning contemporary bathroom.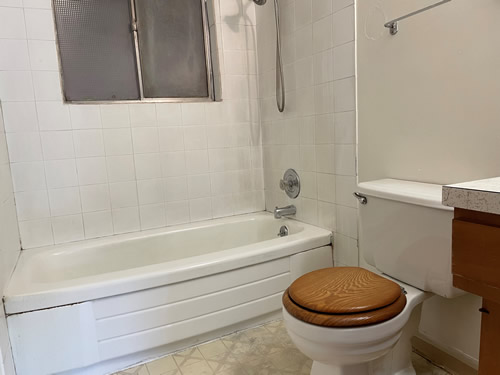 Standard modern apartment bathroom space with wooden throne.
Roomy apartment with accent on privacy: it shares no walls with other apartments, has a front porch and front and back entries. Here's the
  floor plan
and here's the building's
layout
.