<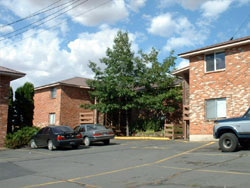 SAMPLE APARTMENTS:

INTERIOR PICTURES: One bedroom

1130 Markley Drive, apartment 3

1130 Markley Drive, apartment 4

1130 Markley Drive, apartment 6

1134 Markley Drive, apartment 1

1134 Markley Drive, apartment 3

1134 Markley Drive, apartment 4

1134 Markely Drive, apartment 7

1138 Markley Drive, apartment 6


INTERIOR PICTURES: Two bedrooms

1134 Markley Drive, apartment 5

1138 Markley Drive, apartment 1

1138 Markley Drive, apartment 12

1138 Markley Drive, apartment 14

1142 Markley Drive, apartment 1

1142 Markley Drive, apartment 2

1142 Markley Drive, apartment 5

1142 Markley Drive, apartment 6

1142 Markley Drive, apartment 7

1142 Markley Drive, apartment 10

1142 Markley Drive, apartment 11

1146 Markley Drive, apartment 2

1146 Markley Drive, apartment 6

1146 Markley Drive, apartment 7

1146 Markley Drive, apartment 12


EXTERIOR PICTURES

FLOOR PLANS

APARTMENT LOCATOR


Start Over
Location, location, location: The West View Terrace Apartments!

Here you'll find all the free parking for you and your guests. It's the perfect place if you don't want to drive or don't have a car. You can stroll to campus, walk to the grocery story, to restaurants, and more. The West View Terrace Apartments complex is close to campus and next to a major shopping area: Dissmores – one of Pullman's large grocery stores is nearby, and so are such greatly frequented chain stores as Taco Bell, Red Bento, Supercuts, Jack in the Box, McDonalds, Starbucks, and much more.

Then, there's the Grand Avenue Greenway, which runs alongside the complex and beckons for a jog or a leisurely walk, or simply for a break from your studies. You will love this place and so will your pet. And you will both thrive living at The West View Terrace.

This is an enviable and unbeatable location: close to just about everything, yet aloof!

This complex has large rooms, with extra spacious living rooms and lots of roomy closets. Each two-bedroom bathroom has a double sink and a huge mirror. Each of the 5 buildings has its own laundry facility, and plenty of free off-street parking. There's even a free, small storage area for each apartment. These attractive brick buildings have landscaped courtyards that are the centerpieces of this lovely, well-designed, uncrowded apartment community. The views from some of the apartments are breath-taking. This is a quiet, peaceful place perched on higher ground.

The indoor quietness is exceptional. Tenants who come to us from recently built complexes are amazed at the difference; they appreciate the enhanced indoor quietness and keep renewing their leases year after year. This is one of the reasons why it's somewhat difficult to get in.

These buildings has been thoroughly weatherized by Avista for maximum efficiency.
One and two bedroom apartments
533-567 sq. ft. (some variance exists); 729 sq. ft.
Water, hot water, garbage/sewer fee -- free of charge (many apartment complexes don't offer all of this free!)
Energy-efficient brick construction
Spacious rooms
2 sinks in bathrooms
Laundry facilities on site
Plenty of free off-street parking
Extra storage closets available free of charge
Stove and Refrigerator
Cable-ready
Great landscaped courtyards
Close to a bus stop
Adjacent to several major chain stores.
Close to Dissmore's grocery store and shopping
Close to various fast food and ethnic restaurants
Across from the Grand Avenue Greenway
Near Washington State University
Great views
Completely weatherized by Avista
Professional in-house management