A+
by Better Business Bureau Rating (despite not being a paying member)
RENTING TO STUDENTS AND NON-STUDENTS FOR NOW AND FOR FALL 2022. REASONABLE RATES, BEST VALUE FOR YOUR MONEY. TRULY IN GREAT DEMAND (Verify here and here). (We offer cash scholarships to top undergraduates).
THE FOURPLEX ON 118 S. HAYES STREET; Moscow, Id 83843
Across from East City Park
One and Two Bedroom Apartments
118 S. Hayes Street
MOSCOW, ID 83843




EXTERIOR PICTURES

SAMPLE INTERIOR PICTURES

118 S. Hayes Street, apartment 1

118 S. Hayes Street, apartment 2

118 S. Hayes Street, apartment 3

118 S. Hayes Street, apartment 4



FLOOR PLANS

Start Over



This charming house has four apartments and is located on

118 S. Hayes Street;

it's across from East City Park and is surrounded by huge, beautiful evergreens. The downstairs has a two-bedroom apartment and a one-bedroom apartment; and the upstairs has two one-bedroom apartments. The entire house is completely weatherized and was recently covered with vinyl siding. For your convenience, the building sports its own laundry; there's a yard in the front and in the back, and plenty of free private parking. This building has been thoroughly weatherized by Avista for maximum efficiency.

One and two bedroom apartments
473, 468, 590 and 783 sq. ft.
Water, hot water, garbage and sewer - included in rent
Laundry in the building
Yard in front and back
New vinyl siding
Unique floor plans
Stove and Refrigerator
Cable-ready
Free private parking
Completely weatherized by Avista
Professional in-house management

Floor plan of apartment 2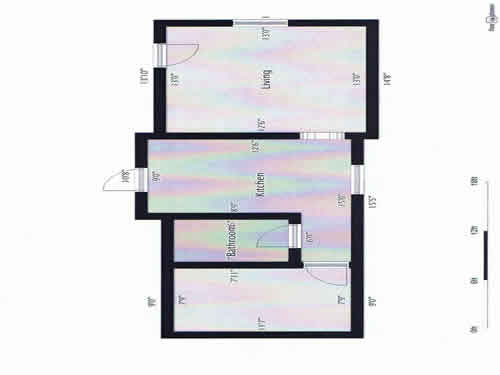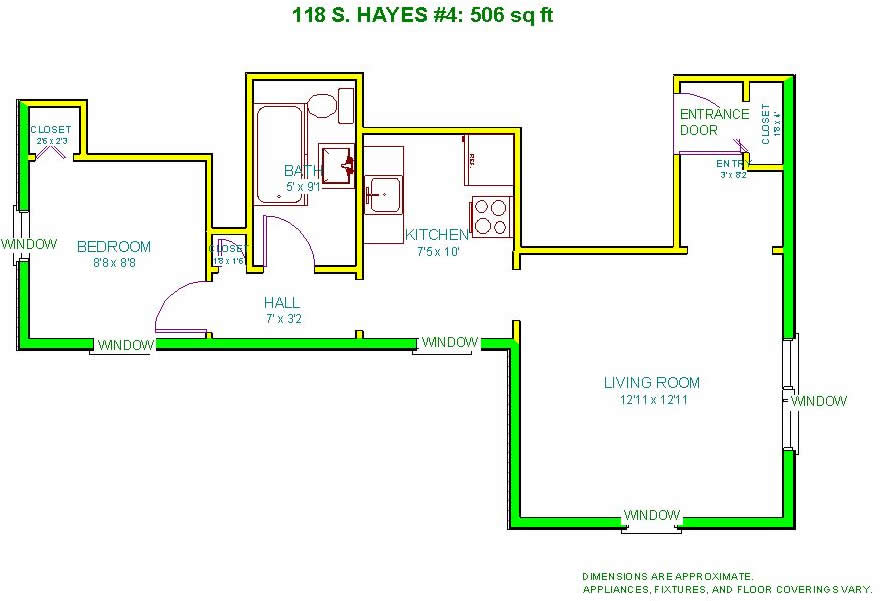 Note: all dimensions are approximate.