A+
by Better Business Bureau Rating (despite not being a paying member)
RENTING TO STUDENTS AND NON-STUDENTS FOR NOW AND FOR FALL 2022. REASONABLE RATES, BEST VALUE FOR YOUR MONEY. TRULY IN GREAT DEMAND (Verify here and here). (We offer cash scholarships to top undergraduates).
The Triplex on 312 East Second Street; Moscow Id, 83843
Great location
One and Three bedroom apartments
312 E 2nd Street
MOSCOW, ID 83843


EXTERIOR PICTURES


INTERIOR PICTURES

312 East Second, #1


FLOOR PLANS


Start Over

This triplex sits next door to the public library, is very close to the town center, and is an easy walk to the University of Idaho -- if location is everything, this property has it all; it features light, sunny rooms, electric heat and a wonderful neighborhood. Dowstairs in the front, there is a larger one bedroom apartment (679 square feet.), and a small, 510 sq. ft., one bedroom apartment in back. Another apartment with three bedrooms and a den is upstairs (1008 square feet).

This building has been thoroughly weatherized by Avista for maximum efficiency.

One & three bedroom apartments
510, 679, 1008 sq. ft.
Close to Downtown, Library & the University of Idaho
Nice residential neighborhood
Cable-ready
Unique floor plans for each apartment
Good sized backyard
Light and sunny rooms
Electric heat
Completely weatherized by Avista
Professional in-house management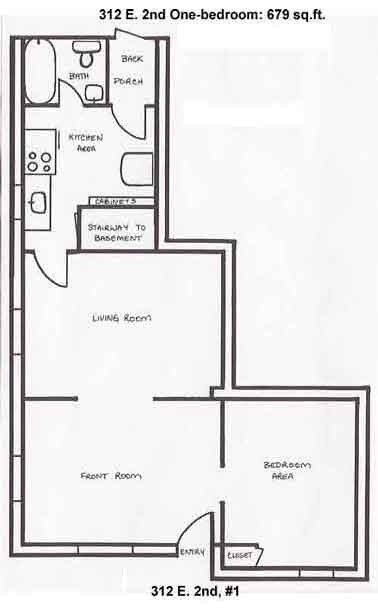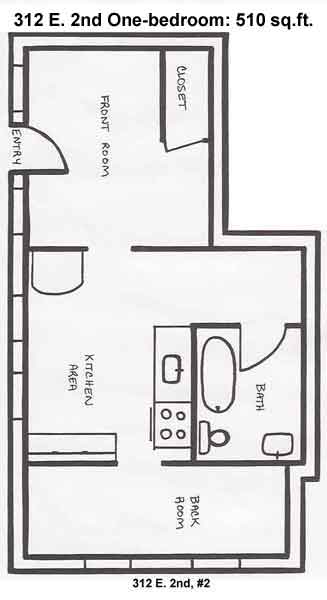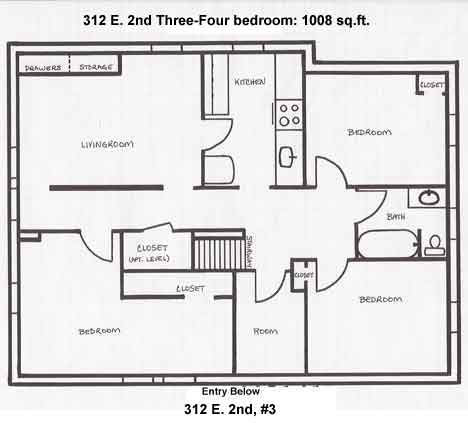 Note: dimensions are approximate.