A+
by Better Business Bureau Rating (despite not being a paying member)
RENTING TO STUDENTS AND NON-STUDENTS FOR NOW AND FOR FALL 2022. REASONABLE RATES, BEST VALUE FOR YOUR MONEY. TRULY IN GREAT DEMAND (Verify here and here). (We offer cash scholarships to top undergraduates).
The 317 SPOTSWOOD STREET APARTMENTS, apartment 3; Moscow, Id 83843

Very private entry at the back of the building -- a dedicated destination. The location offers total privacy -- absolutely no one goes by unless this place is their destination.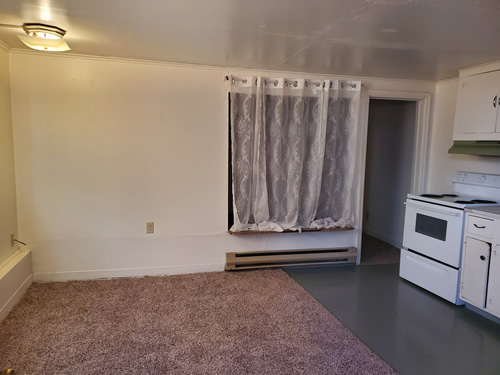 Compact living room space with the kitchen on the right and the bedroom beyond the screen.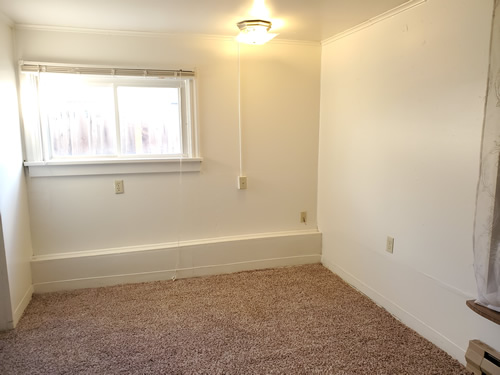 Living room space with good size window.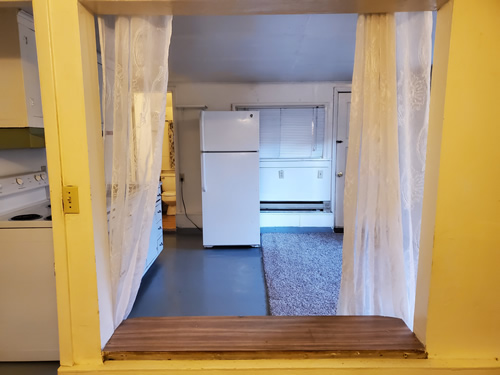 Looking out from the bedroom towards the front of the unit.


Looking out from the living room towards the front of the unit.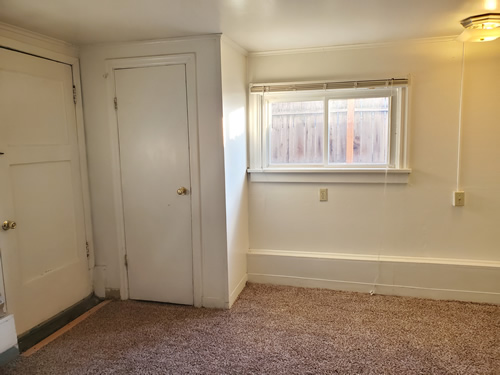 Side view of the living room: the front door at the far left, the coat closet and the window.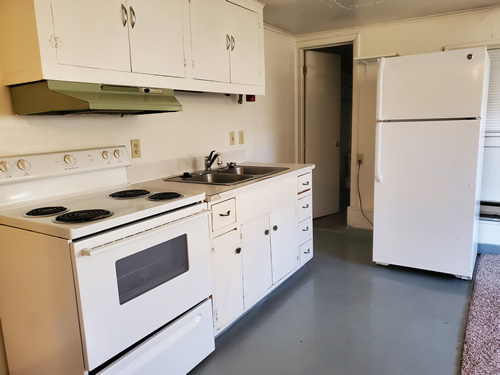 The kitchen has good, full-size appliances.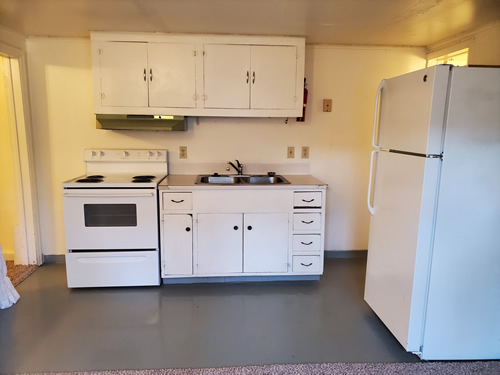 This lovely kitchen view is taken from the living room and occupies one side of the studio space.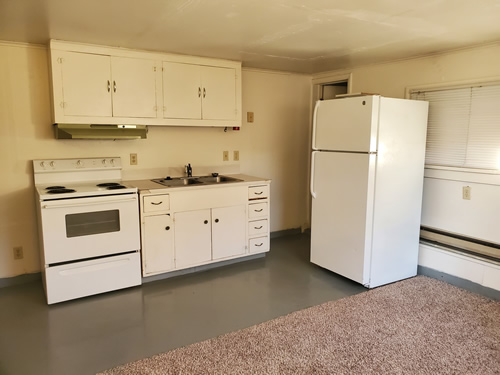 Another shot of the kitchen space. This small studio is one-of-a-kind; it's recommended that you see it before you rent it.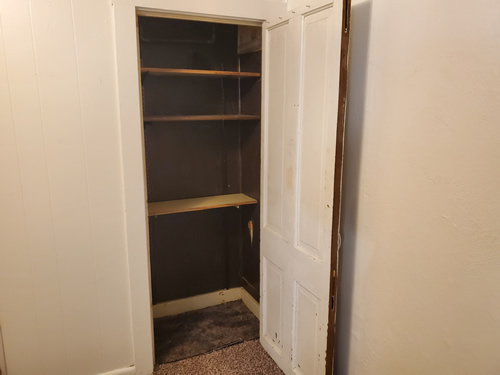 The pantry.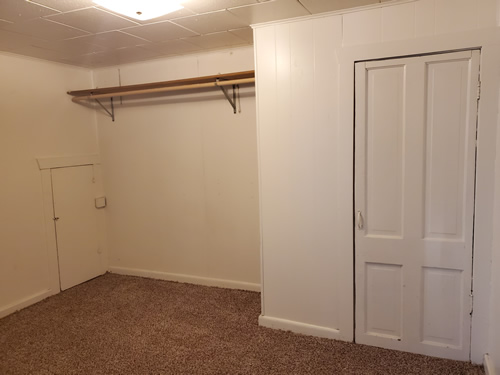 An open closet and a closed closet are at the west side of the bedroom.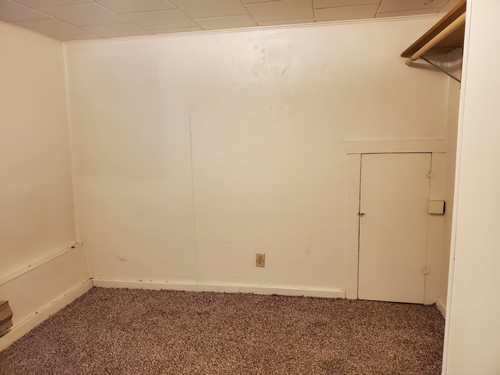 Bedroom view.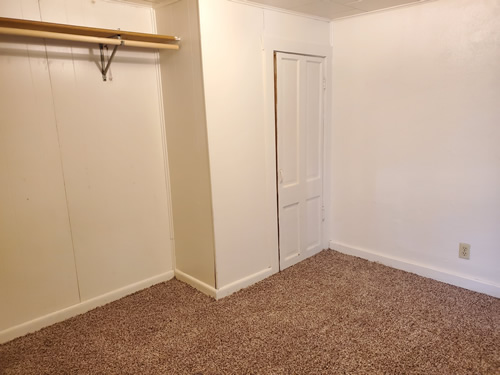 Another view of the bedroom.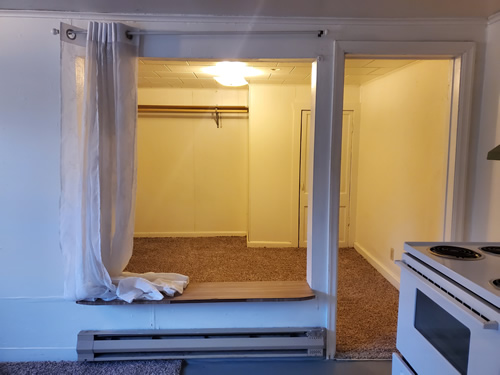 View of this one-of-a-kind bedroom taken from the living room.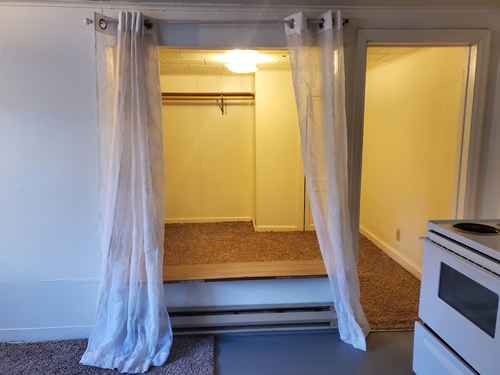 Similar to the shot above.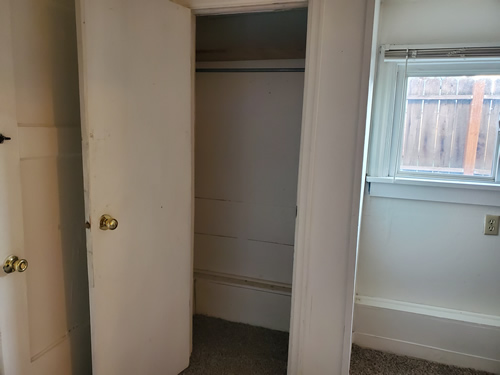 A coat closet.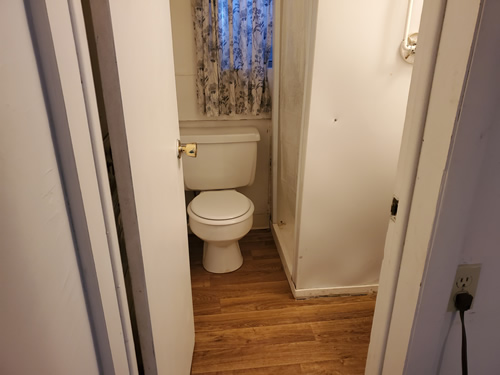 Looking into the small bathroom. The shower stall is to the left of the toilet.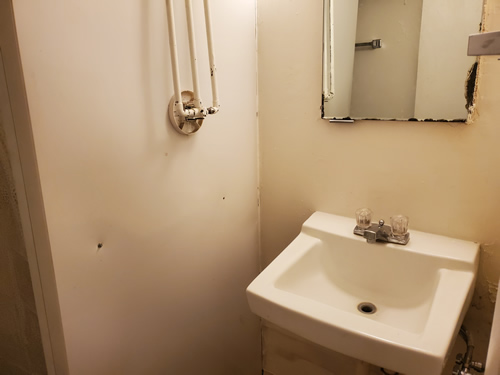 Partial view of the bathroom.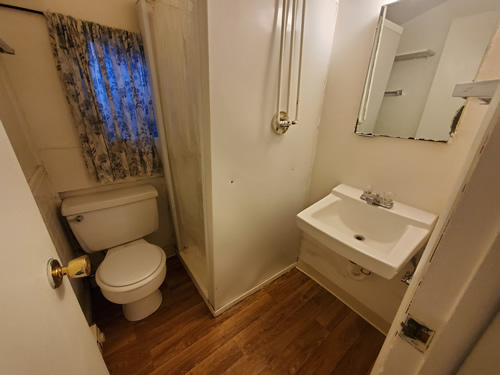 The compact bathroom: the toilet, the shower and the vanity.
This well-maintained unit will appeal to those who value functionality without bells and whistles, and who appreciate economy and utility.