The 317 SPOTSWOOD STREET APARTMENTS, apartment 4; Moscow, Id 83843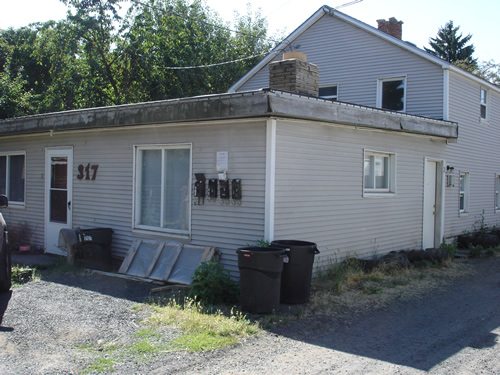 The upper part of the picture shows the location of this unusual loft.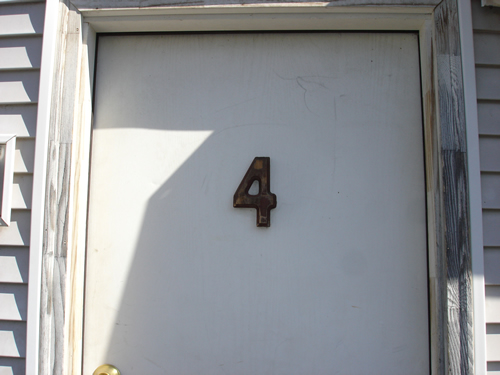 The entry to the loft faces south.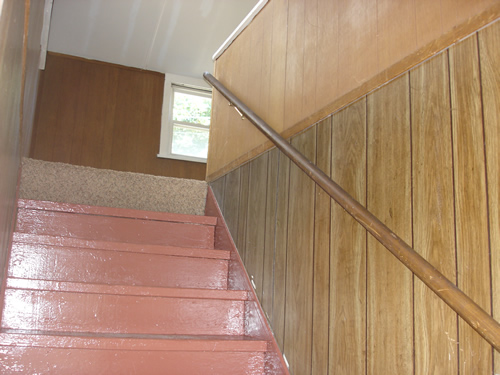 Already inside the apartment and walking up to it.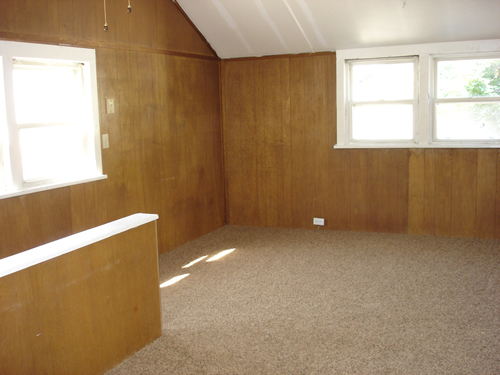 The living room has plenty of windows all around. Some folks love cathedral ceilings.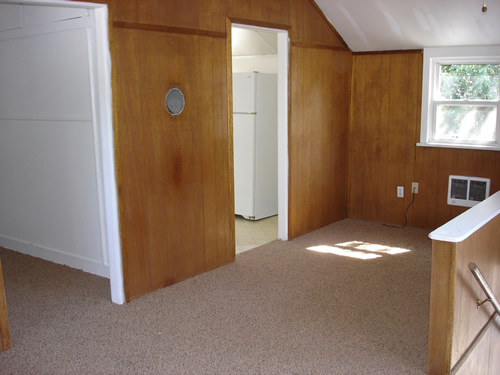 Another shot of the living room showing the entry to the kitchen.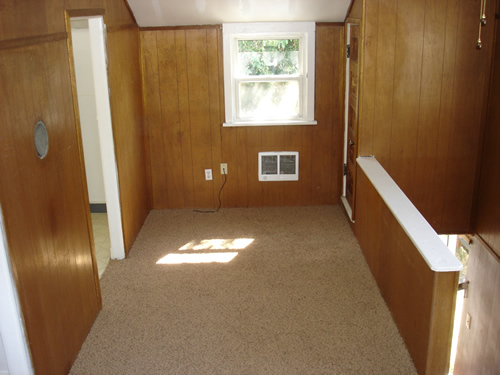 One more shot of the living room showing where a study area can be set up.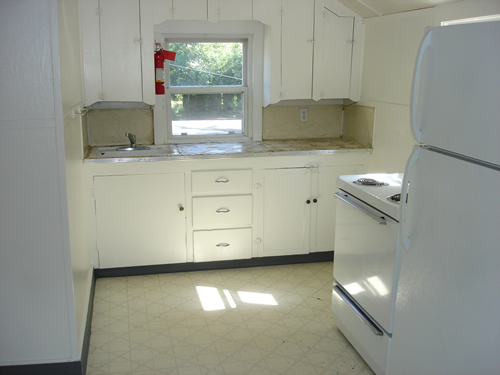 A surprisingly ample kitchen with plenty of cupboards and good appliances.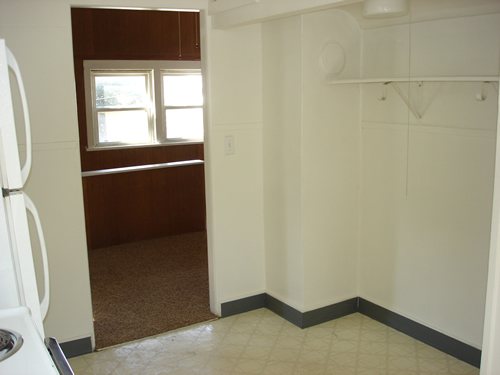 This kitchen corner is where you watch your diet.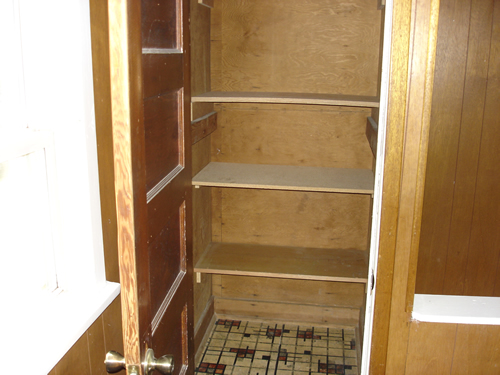 And here's a pantry.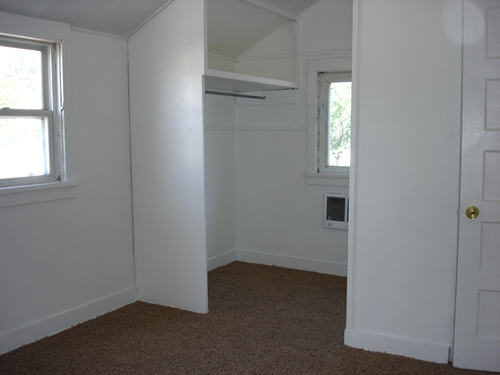 The cathedral ceiling spans the bedroom as well. Plenty of windows.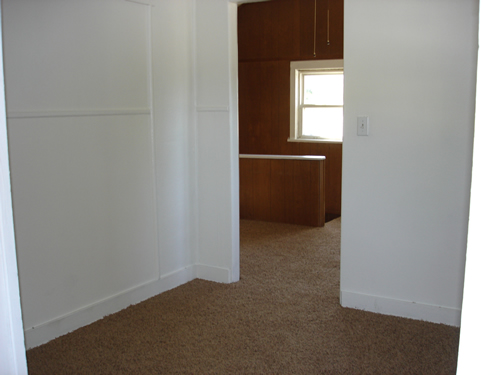 Looking out into the living room from the bedroom.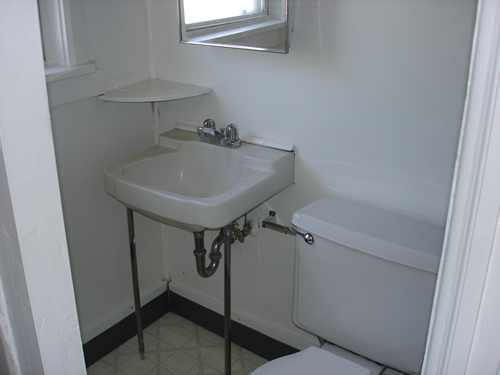 The bathroom.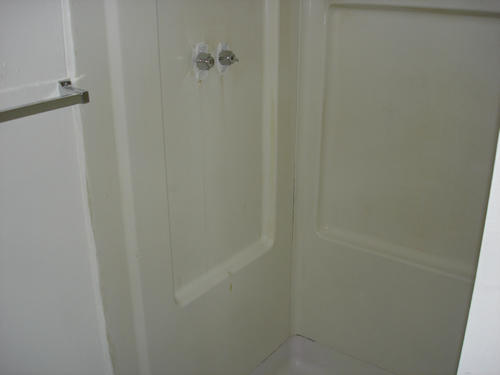 The shower.
It's easy to see that this is one-of-a-kind apartment. Cozy and loaded with character. You can write your novel here. And
here's
the floorplan.