THE GLENDIMER TWO APARTMENTS: 120 Ann Street, apartment 9, Pullman, Wa 99163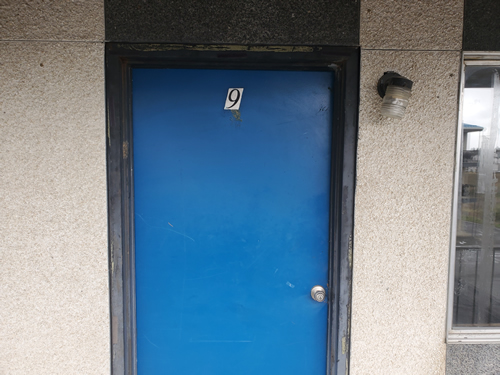 The apartment entry is on the first floor on the south side (See its location in the building
here.
).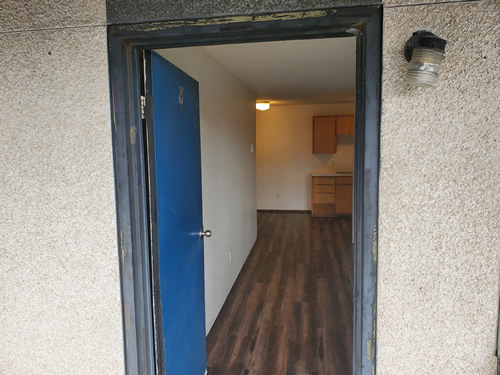 A premium apartment: a pleasant surprise mercilessly strikes the eyes!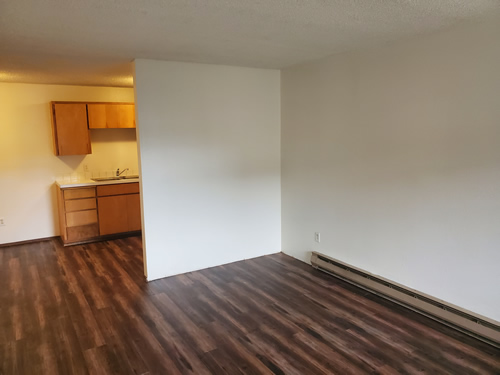 Fantastic vinyl flooring: unquestionably beautiful, incomparably easy and economical to clean and keep clean, and oh, so good for your lungs!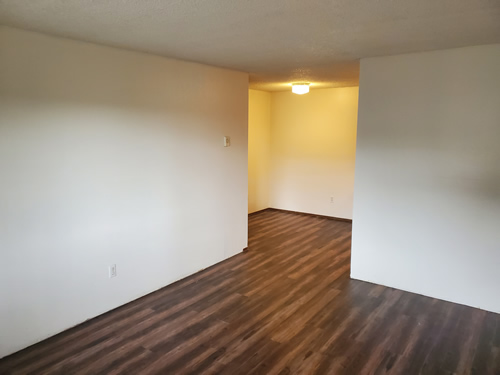 The living room flows out to the dining area enveloping you, pulling you in.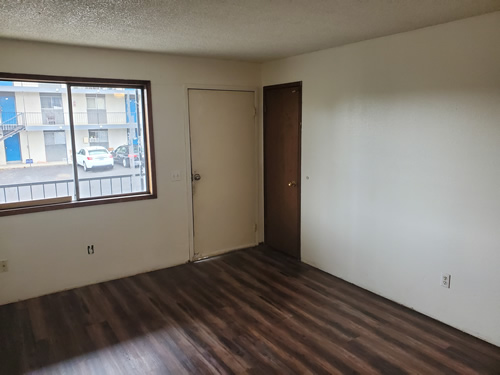 The front of the apartment with a conveniently located coat closet next to the front door.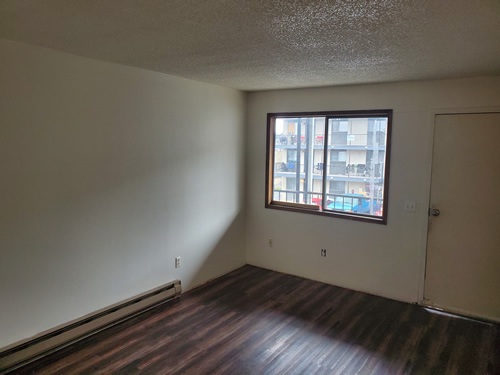 Another shot of the front of the apartment.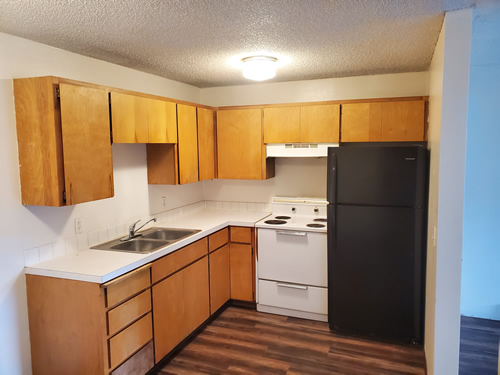 This contemporary kitchen is like a drop of beauty -- plenty of cupboards and solid apartment appliances.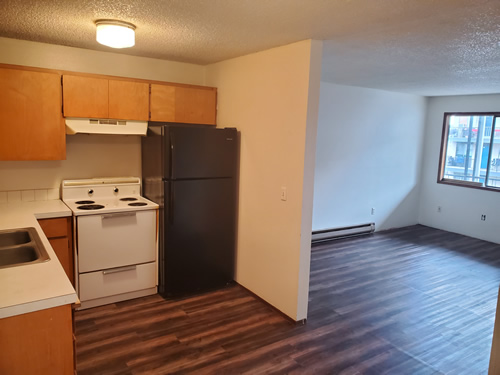 Wonderful shot of the kitchen and the living room beyond -- a work of beauty and functionality.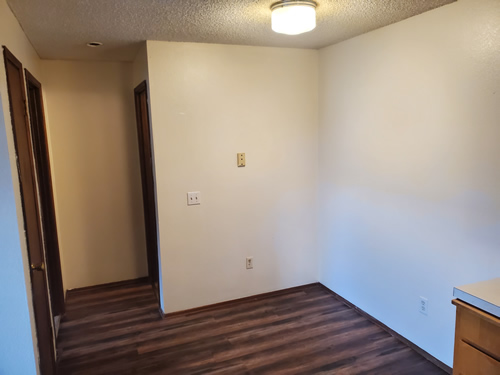 This is the dining corner off the kitchen.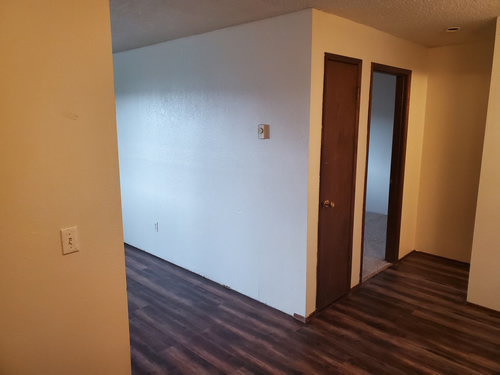 A bird's eye view of the interior corridor leading to the bedroom and bathroom.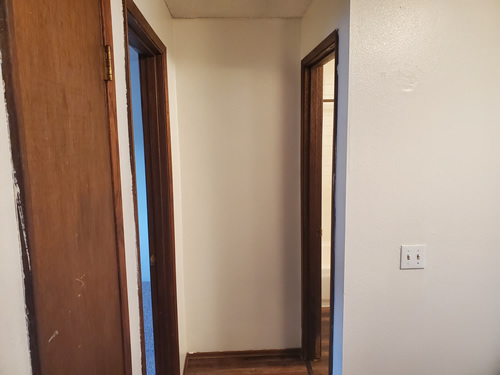 Another angle of the corridor -- the door on the left is the much-needed pantry.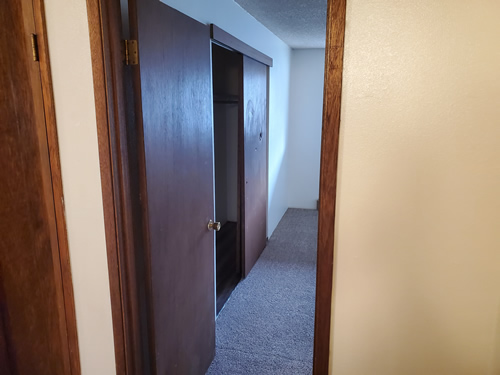 At the threshold of the spacious bedroom with a large closet.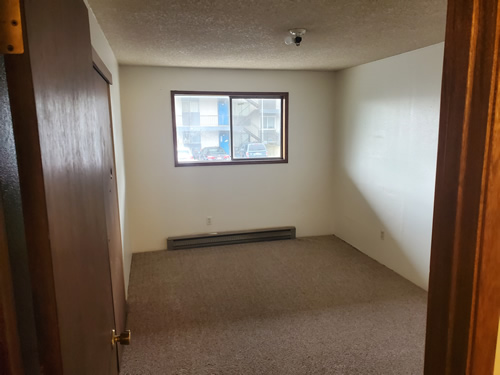 Coziness and comfort; privacy and peace.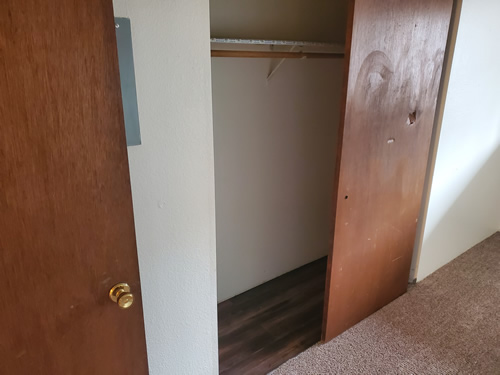 The cavernous closet stands guard to gobble up your whatever.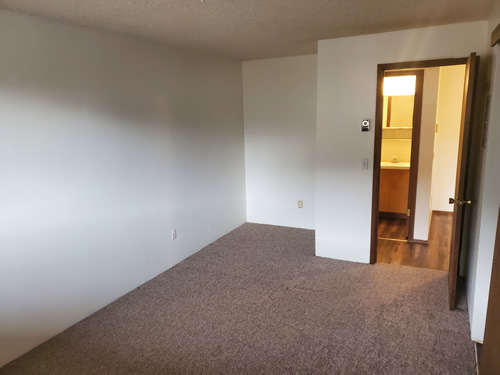 An artistic composite from the bedroom with glimpses of the bathroom and dining room.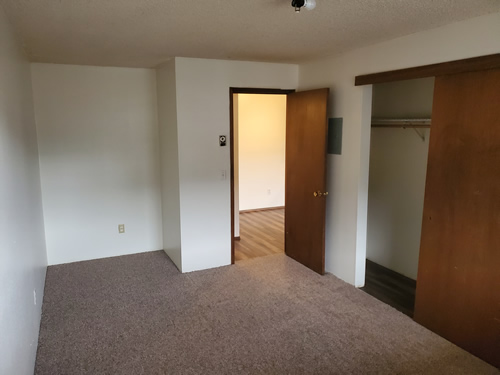 The study nook off the bedroom. Here's your sanctum sanctorum for personal study and development.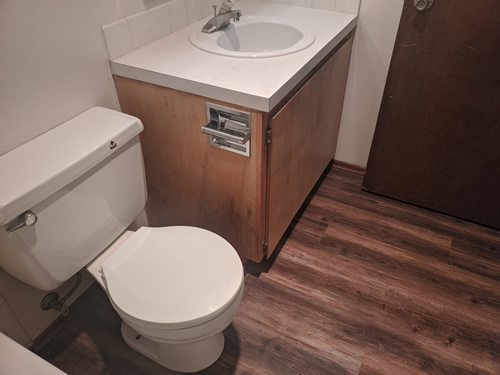 Standard contemporary bathroom. Generous display of vinyl exhuberance covering all but the bedroom.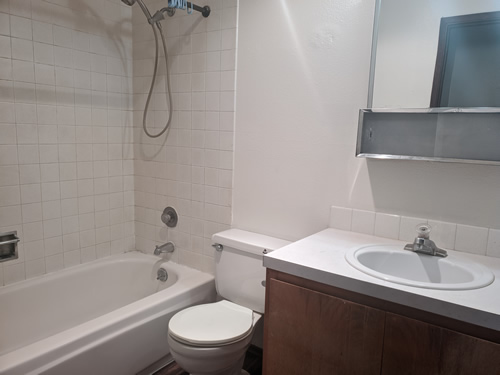 Standard full-sized, contemporary bathroom.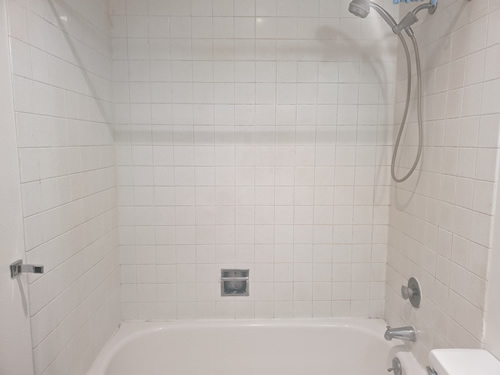 Standard full-sized, contemporary bathroom.
Solid contemporary living, quiet and close to campus; also just across from Schweitzer Labs. Here's the
Floor plan
and here's the building's
Apartment Locator.