A+
by Better Business Bureau Rating (despite not being a paying member)
RENTING TO STUDENTS AND NON-STUDENTS FOR NOW AND FOR FALL 2022. REASONABLE RATES, BEST VALUE FOR YOUR MONEY. TRULY IN GREAT DEMAND (Verify here and here). (We offer cash scholarships to top undergraduates).
THE DUPLEX ON 1270 HILLSIDE DRIVE; Upper Unit. Pullman, Wa 99163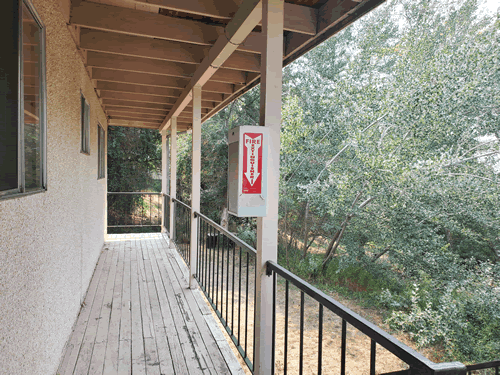 The big balcony offers lots of room for outdoors lounging.


And the view is pleasing.


Entry to this second floor apartment faces west.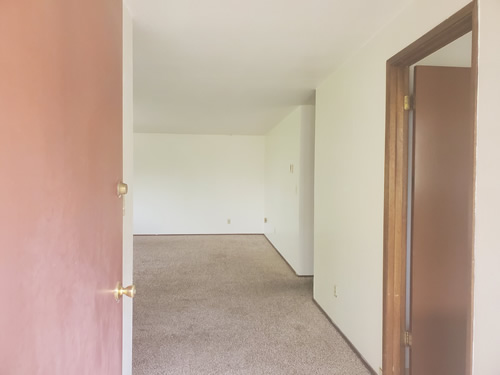 Spaciousness greets you upon entry.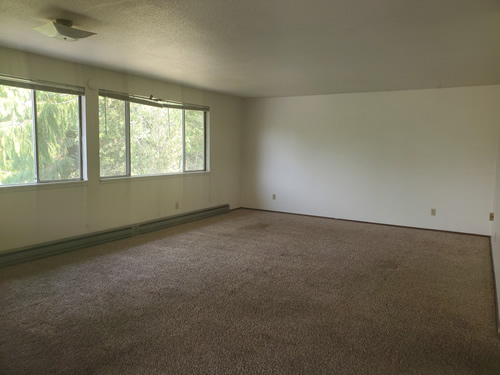 The huge living room has two extra large picture windows.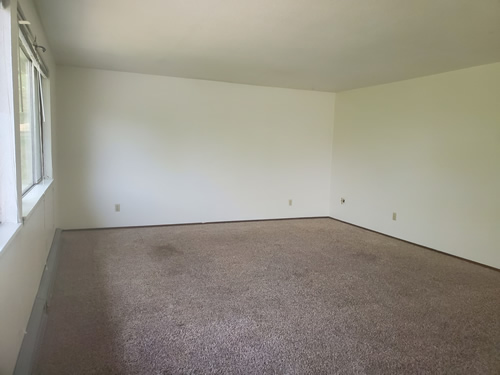 Here's the rest of the living room -- lots of room here.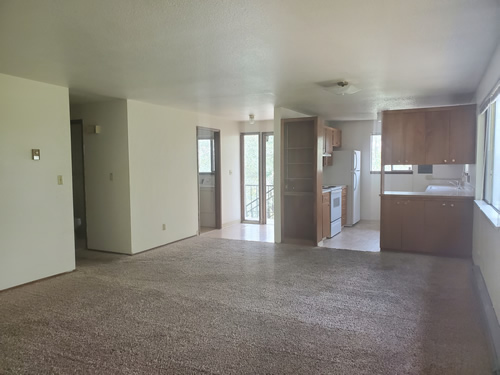 From the living room: the corridor on the left, the entryway and the kitchen.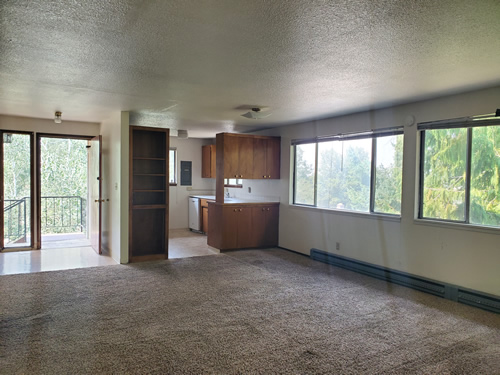 A panoramic view of the living room, the entryway, the kitchen and the large windows. Abundance of natural light. You and your plants will thrive here.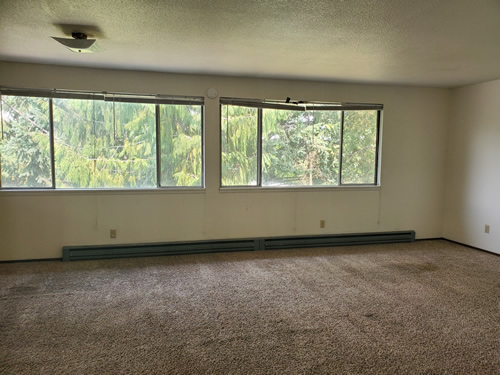 Pleasing green view outside your living room.


Spacious kitchen with plenty of cabinets and reliable appliances including stove, fridge and dishwasher.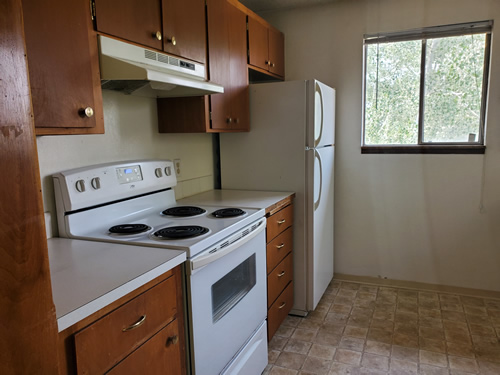 Another view of the kitchen, which has its own window for great natural lighting.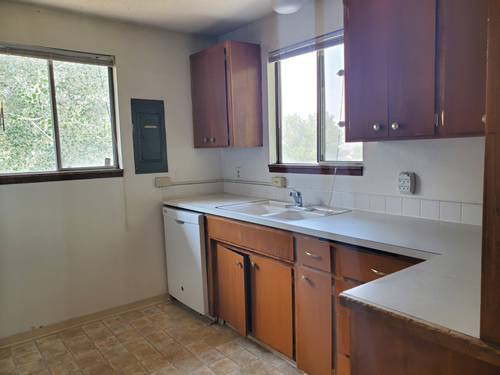 Numerous cupboards and plenty of counter space. There are two windows in the kitchen -- a flood of natural light.


Solid apartment appliances.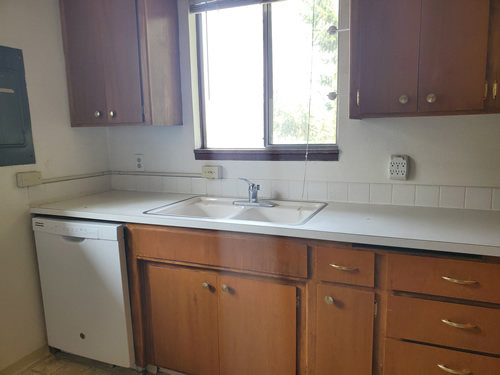 Another view of the kitchen.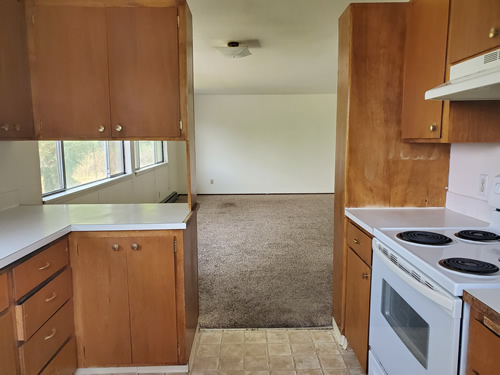 Partial view of the living room as seen from the kitchen.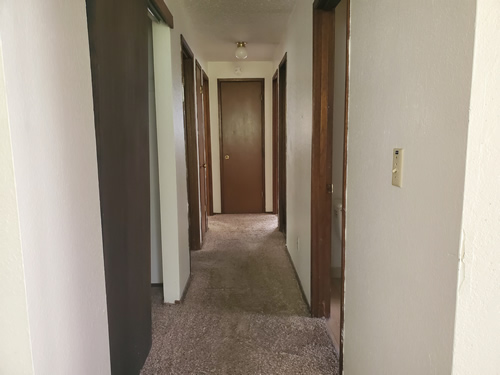 The corridor with bathrooms and bedrooms left and right.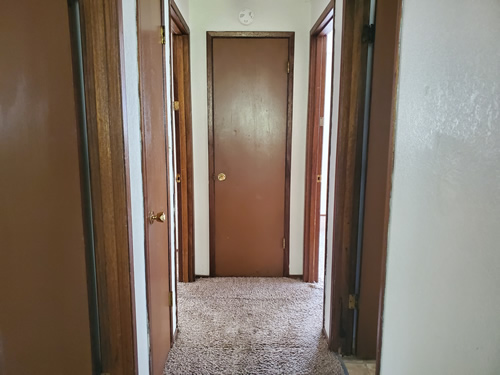 Another shot of the corridor.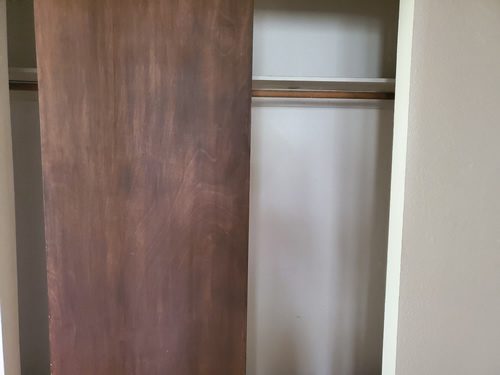 A coat closet in the corridor.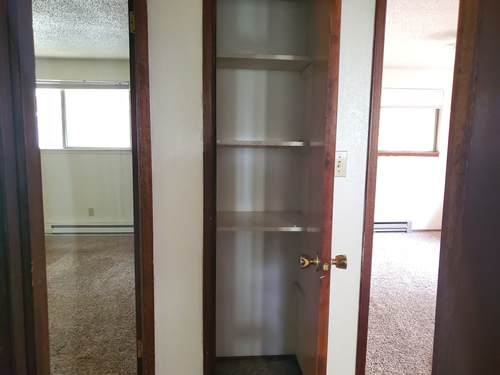 A linen closet also in the corridor.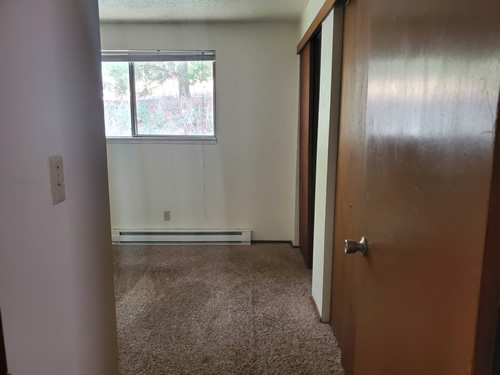 One of the three bedrooms.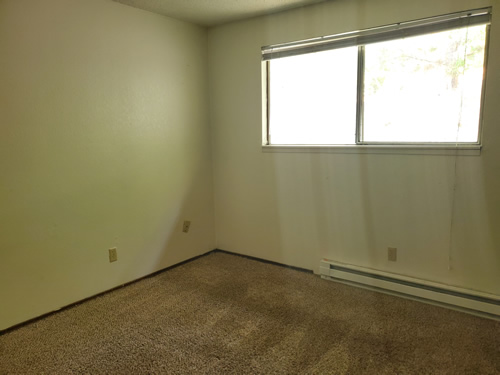 All the bedrooms have sizable windows.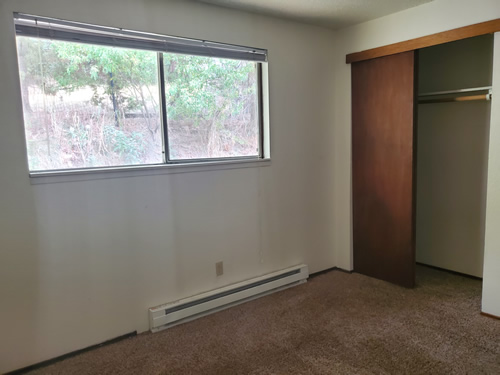 All the bedrooms have sizable windows.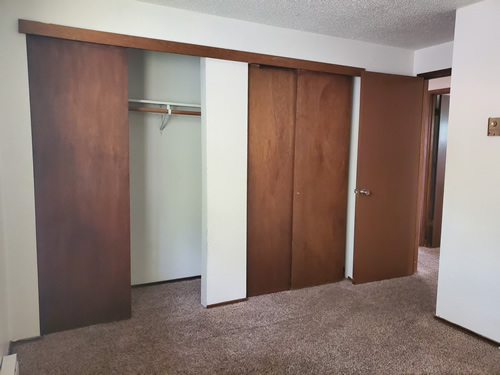 A double closet here! Lots of space.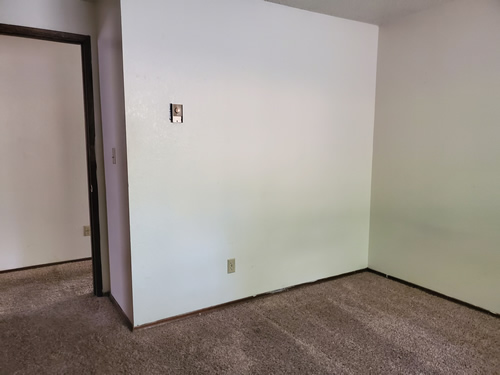 A bedroom corner.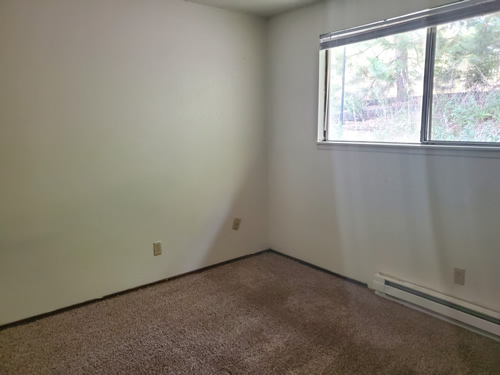 Another bedroom corner.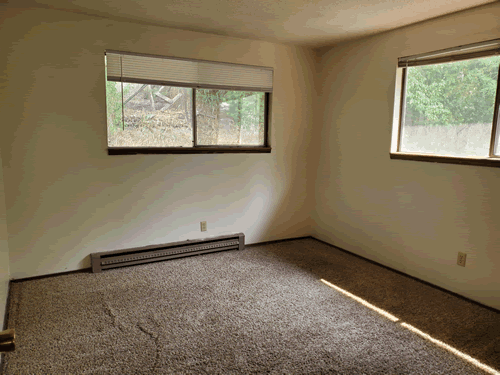 This is a corner bedroom with two good size windows. Green views all around.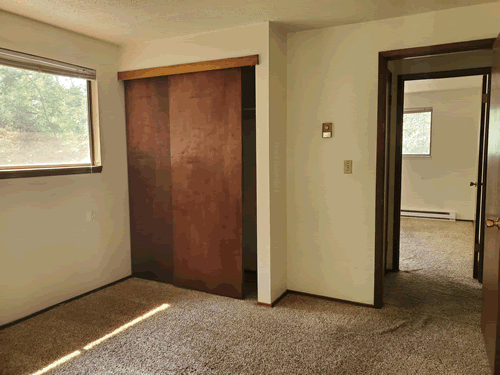 One bedroom as glimpsed from another.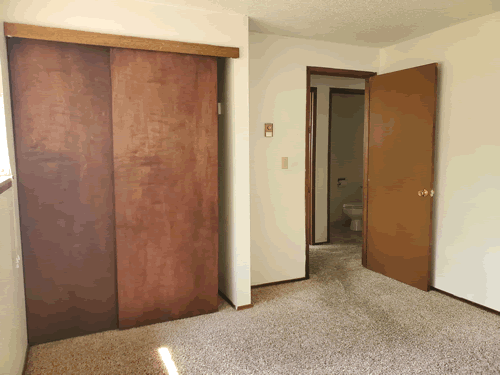 Additional bedroom pictures.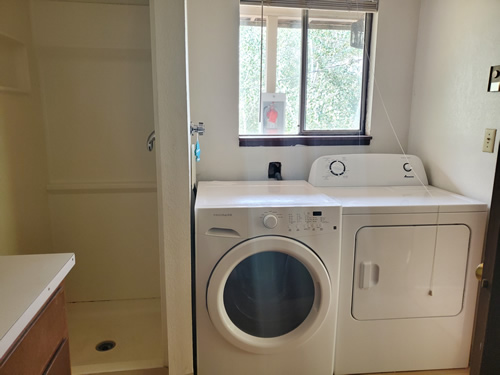 The laundry. The shower stall on the left. This laundry room has a window as well. The vanity, shower stall and washer/dryer can be seen from left to right.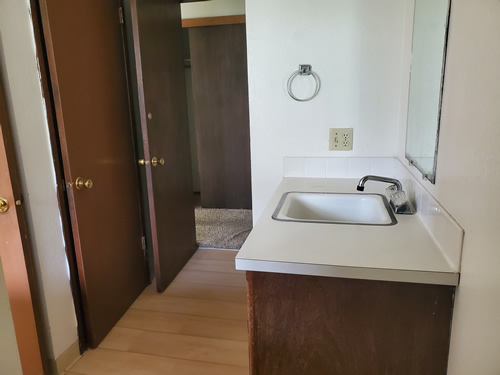 The vanity in the laundry area.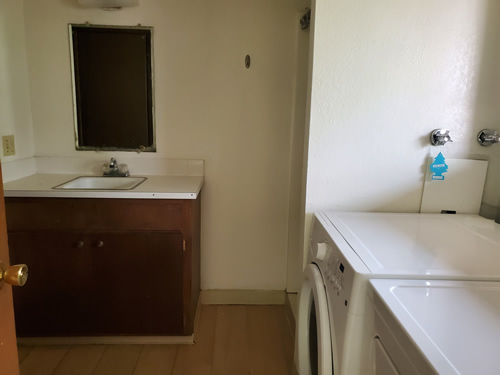 Another angle of the laundry machines and the vanity.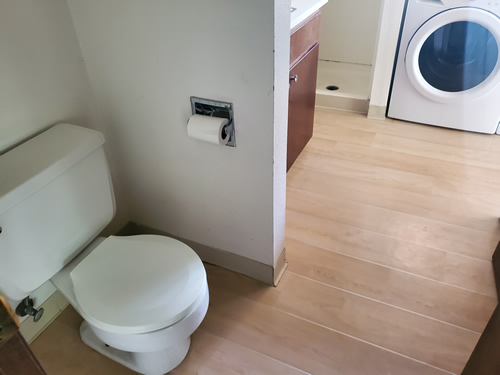 This is the half bathroom with toilet, shower and vanity which houses the laundry as well. Vinyl plank flooring combines utility with beauty.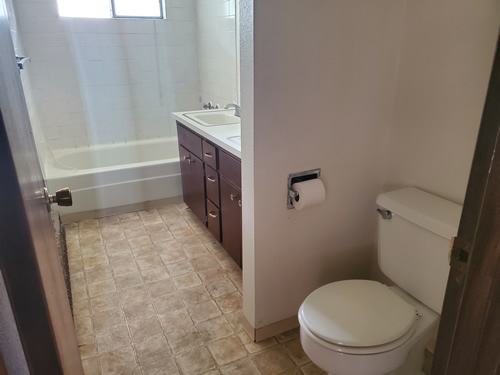 The master bathroom.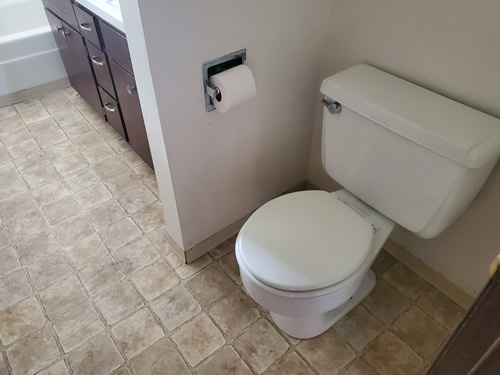 The master bathroom.


Double sink in the master bathroom. plus the vanity in the half bathroom a step away. There should always be a free sink for all.


The master bathroom with complete tub-and-shower tiled elegance.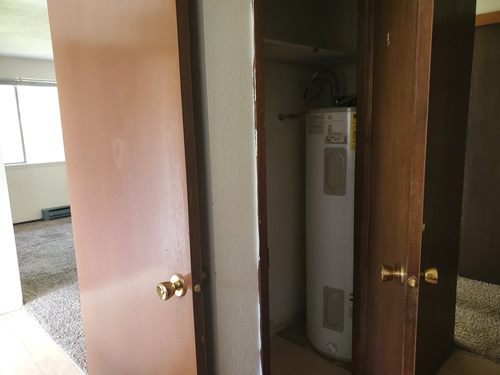 The apartment's hot water heater.

This three-bedroom dwelling is very well-equipped and very well-located close to campus. Here's the floor plan.