THE GLENDIMER FOUR APARTMENTS: 1445 Turner Drive NW, apartment 1; Pullman, Wa 99163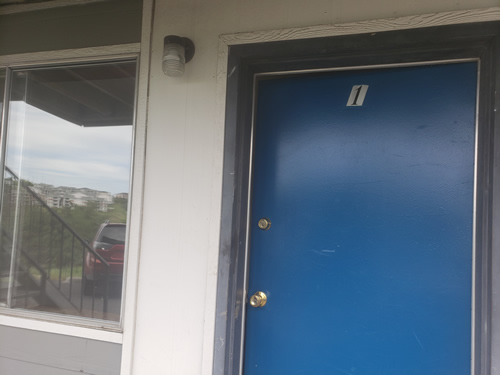 Apartment entry is on the north side, ground floor and next to the laundry. See its location in the building here.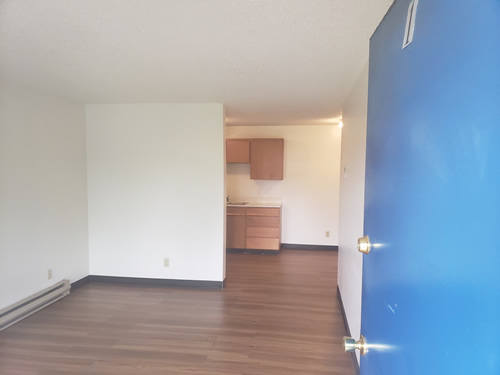 Beautiful vinyl plank flooring dominates your view. You're about to enter a prized apartment.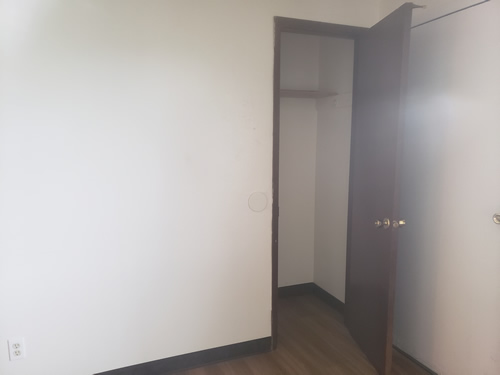 Convenient coat closet to the apartment entry -- unload your parka and shoes here. The vinyl plank extends into this closet.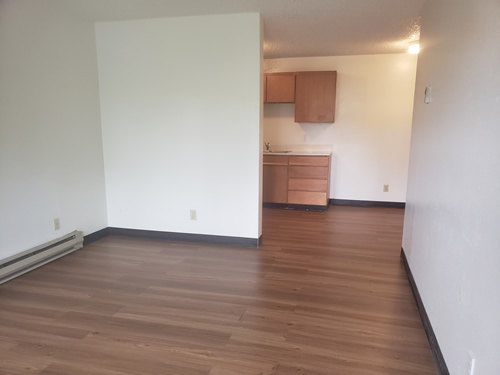 The living room flows into the kitchen -- the vinyl plank has gotten a firm hold of this unit.


The dining room as seen from the living room is lassoed into the overall vinyl plank scheme.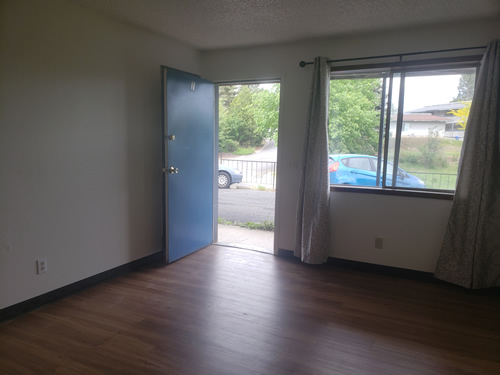 Free parking is right outside your front door!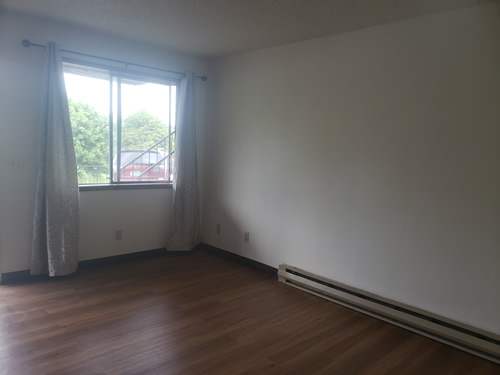 Large picture window lets plenty of natural light in.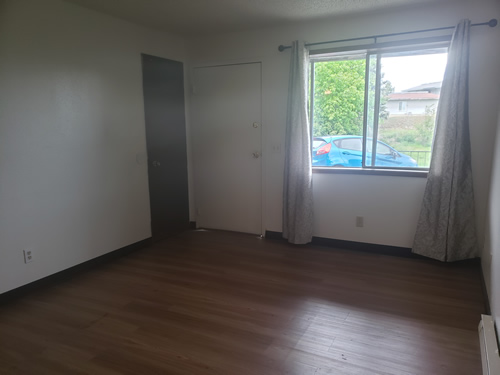 The view is also pleasing.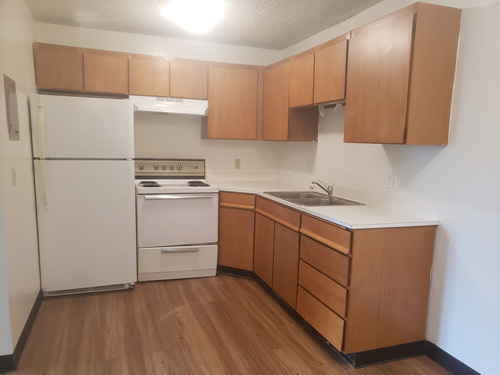 An efficient contemporary kitchen. Plenty of cupboards high and low. And oh, that vinyl plank floor, so beautiful, so easy to keep clean and so super-sanitary!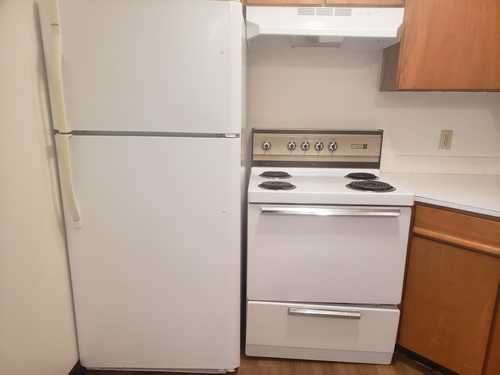 Reliable appliances.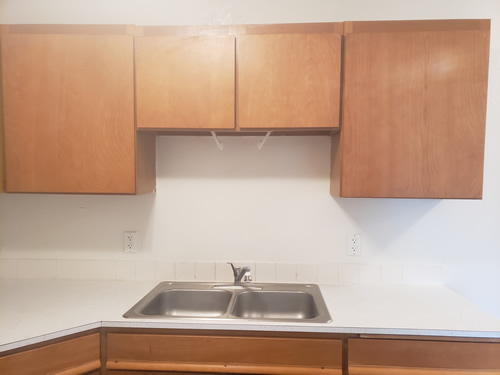 Double sink, ample counter space and plenty of electrical outlets within reach.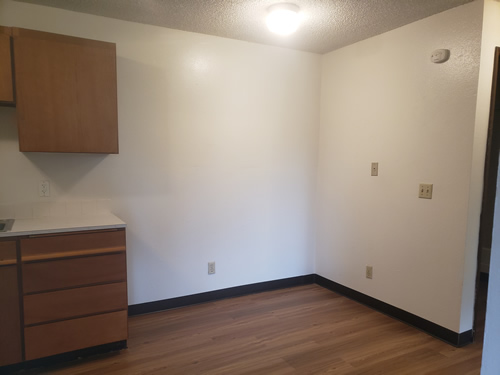 Dining room area off the kitchen. Floor and cupboard color present no argument.


Panoramic shot: pantry flanked by bedroom on the left and living room on the right.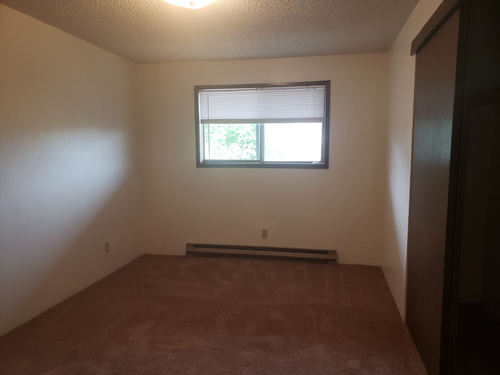 Whether you like it or not, a good part of your time will be spent in this quiet bedroom. Shoes off here, feel the comfey softness under your appreciative feet.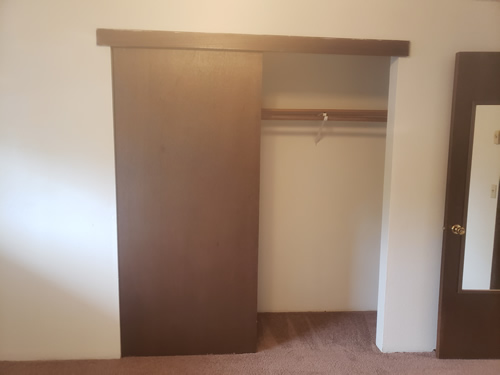 Large bedroom closet.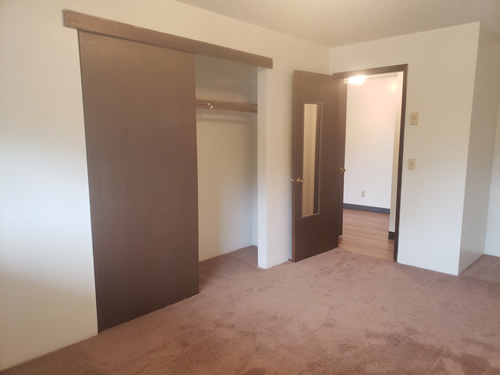 From the bedroom, spy the dining room and note the large mirror on the door.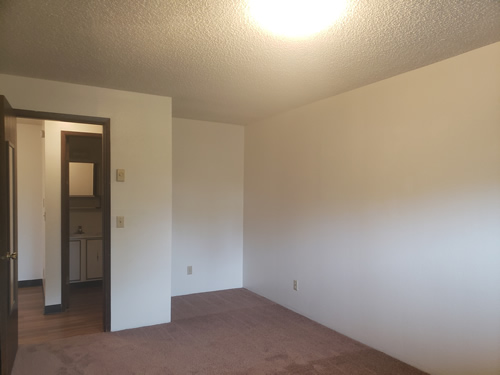 From the bedroom, glimpse the dining room and bathroom. The corner on the right is very important.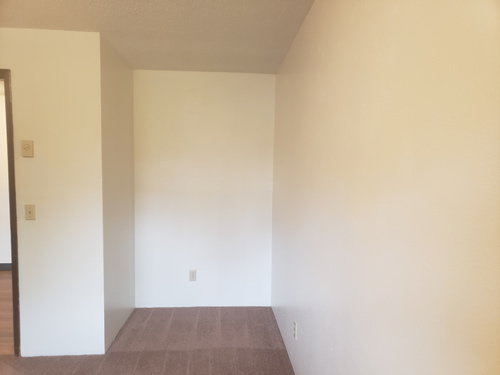 This is your study area. This is where you envelop yourself in your own inviolate world of the mind, learning, thinking, dreaming, creating. When time comes to leave this sanctum sanctorum, you will be an improved version of yourself, a joy for the discerning to behold.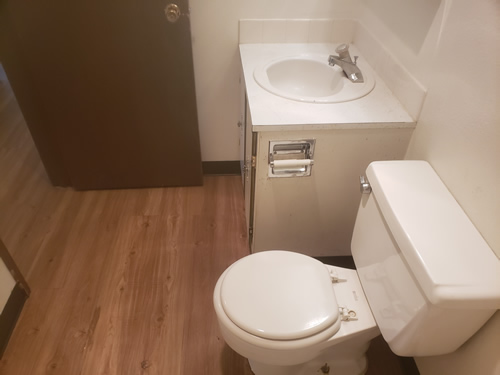 Aesthetic functionality projects welcoming comfort. You're not suprised to see the vinyl plank take over here as well. A warning: you'll never have an excuse not to have the cleanest floor on the block.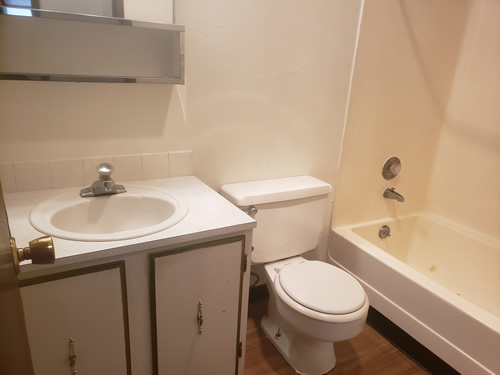 You like what you've seen here.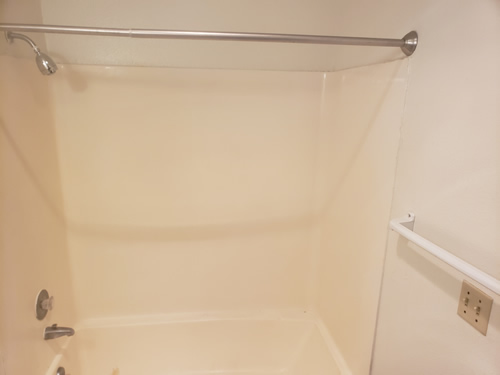 A contemporary, full bath and shower bathroom.

Need you more? Here's the Floor plan and here's the building's Apartment Locator.