A+
by Better Business Bureau Rating (despite not being a paying member)
RENTING TO STUDENTS AND NON-STUDENTS. REASONABLE RATES, BEST VALUE FOR YOUR MONEY. (We offer cash scholarships to top undergraduates).
THE GLENDIMER FOUR APARTMENTS: 1445 Turner Drive NW, apartment 10; Pullman, Wa 99163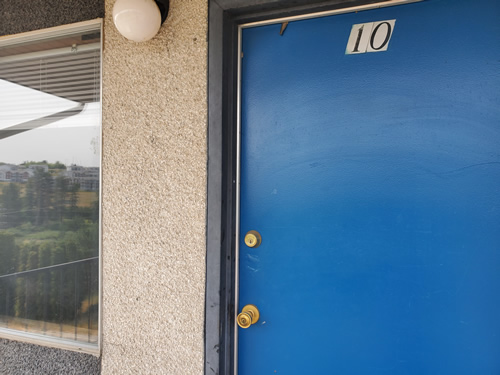 Apartment entry, corner, second floor north side. See its location in the building here.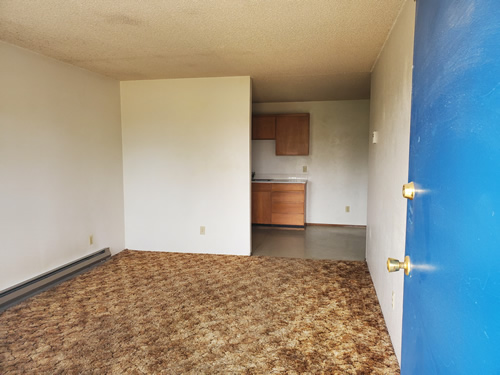 Upon opening the front door, a peaceful living room/kitchen expanse greets the visitor.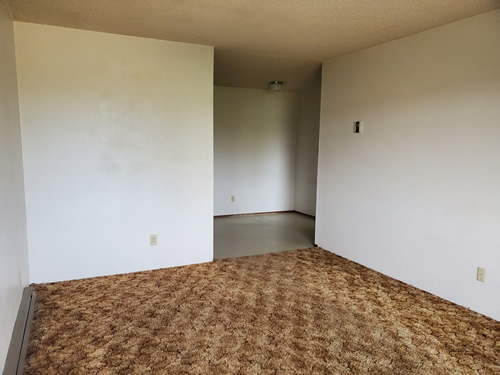 The unusual carpet projects inviting warmth. The dining area beckons from the background.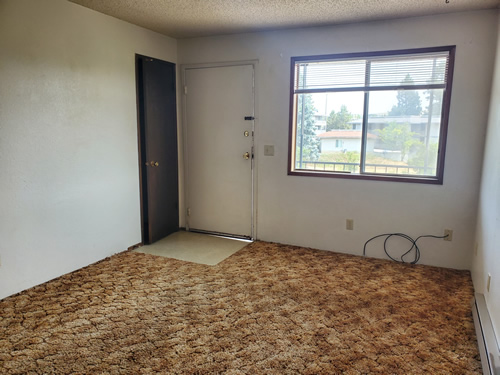 The coat closet is by the front door.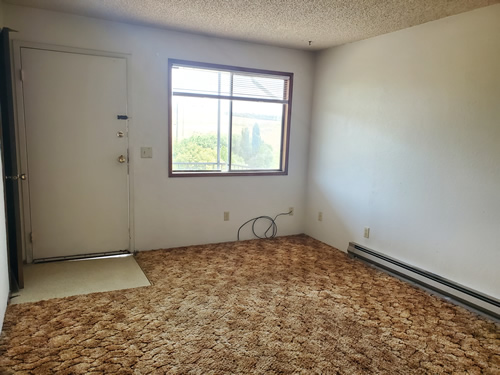 A large dual pane window allows plenty of much-needed natural light into the apartment. Some good views can be enjoyed from here.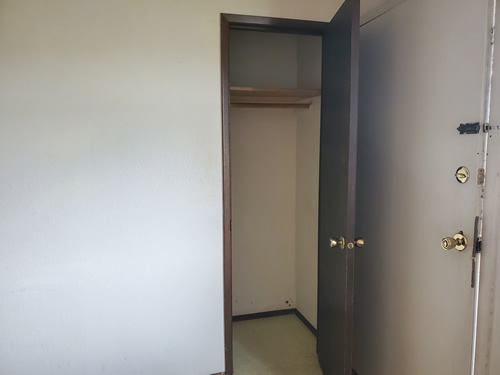 The conveniently located coat closet exposes its interior.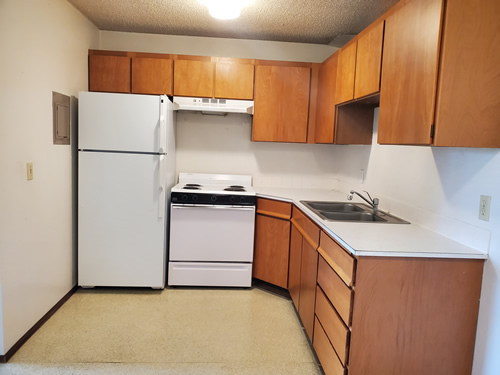 This lovely kitchen has ample counter space with plenty of cabinets above and below.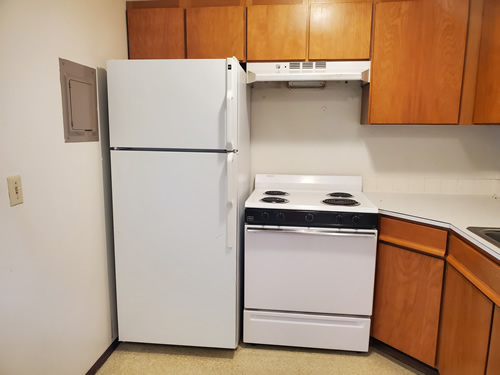 Solid, dependable kitchen appliances.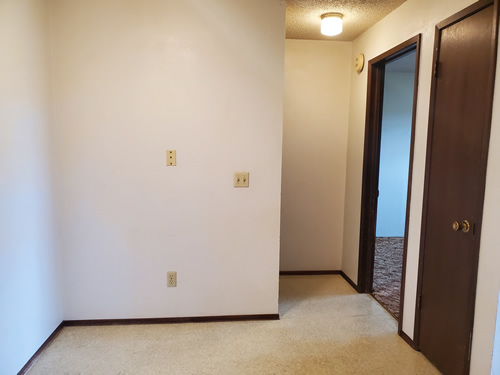 Dining room area off the kitchen, not too far to go.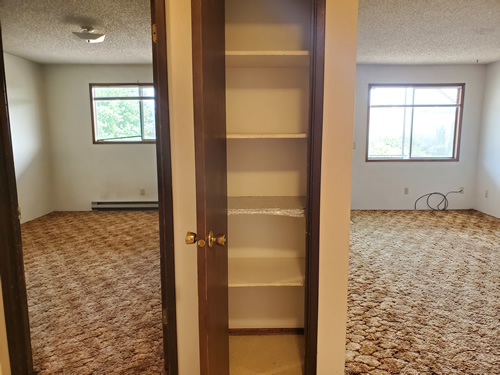 This practical pantry is located by the dining area and close to the kitchen. The bedroom is on the left and the living room can be seen on the right.


Whether you like it or not, a good part of your time will be spent in this quiet bedroom. You can regenerate yourself here by shutting everything off.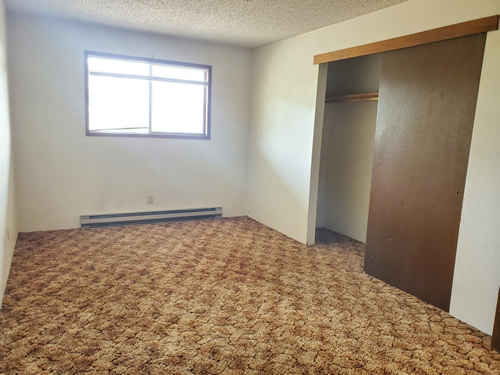 Large bedroom closet; good size window for adequate ventilation and natural lighting.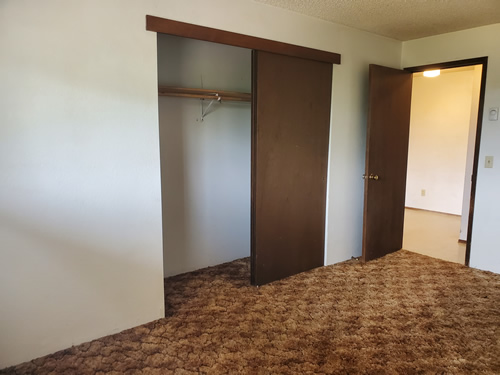 The bedroom ambiance projects comfortable warmth and privacy.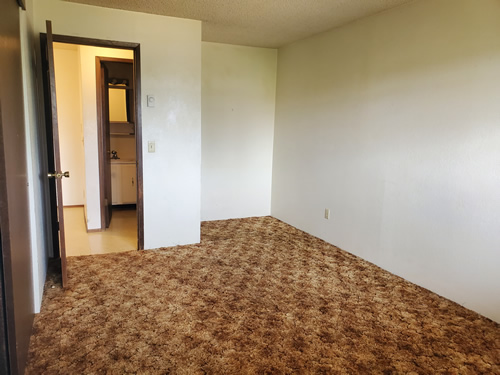 A glimpse out of the bedroom: the dining room and the bathroom.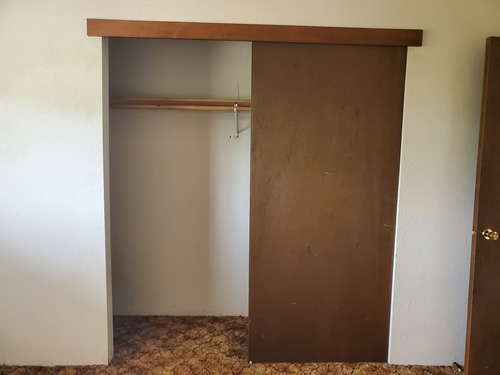 This large closet in the bedroom has more space on either side of the front door.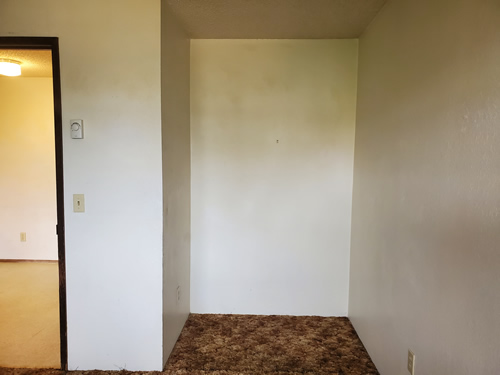 This study nook in the bedroom is the pièce de résistance for the studious types. This is where you surround yourself with your world, learning, thinking, dreaming, creating. When time comes to leave this sanctum sanctorum, you will be an improved version of yourself, a victory over your past self.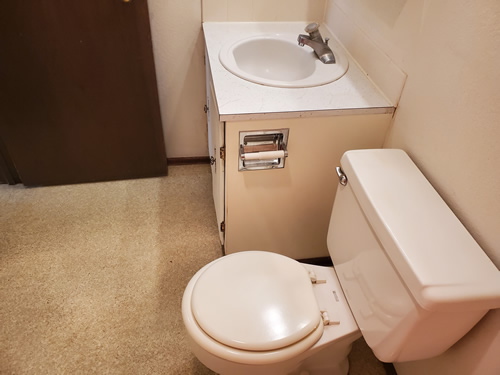 Beautiful functionality defines this private space.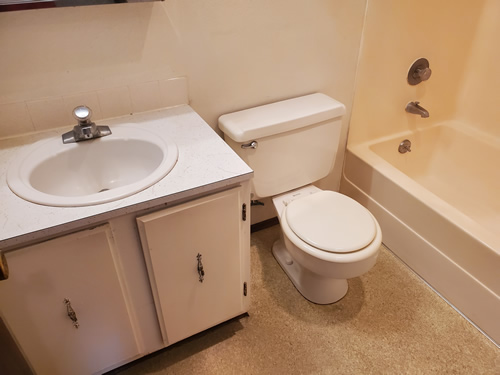 You like what you've seen here.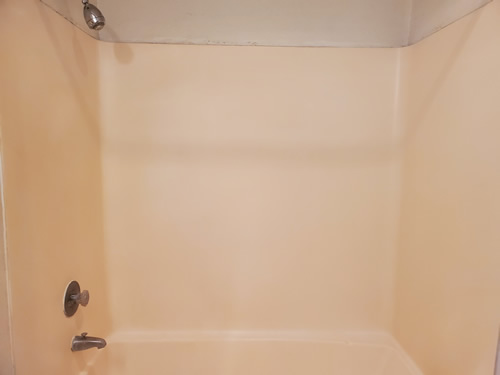 This full tub-and-shower bathroom is easy to keep clean.

You can be content creating your private world in this apartment, advancing your personal progress, being you as you like and when you want. Here's the Floor plan and here's the building's Apartment Locator.