THE GLENDIMER FOUR APARTMENTS: 1445 Turner Drive NW, apartment 24; Pullman, Wa 99163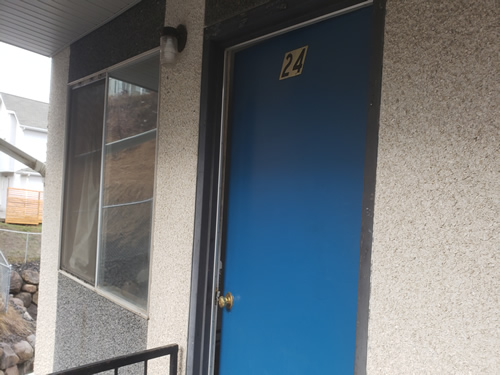 Apartment entry is of a private nature. See its location in the building
here
.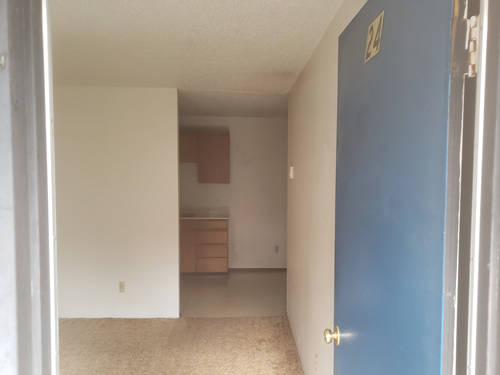 From the entryway: a partial living room and kitchen view.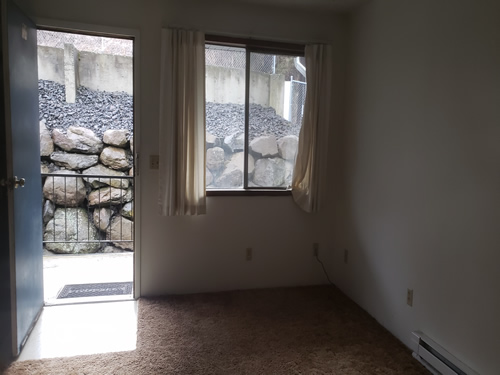 Shutting the world out is no problem here. No views but more privacy. No through traffic.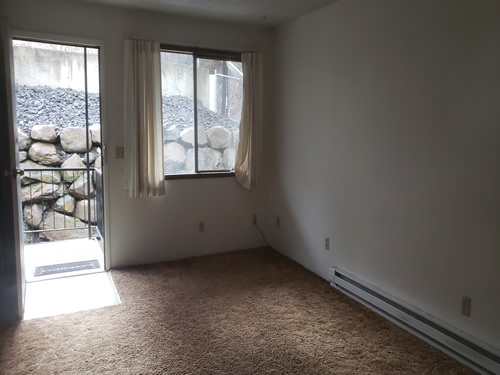 There's an inscrutable appeal these huge river rocks exude!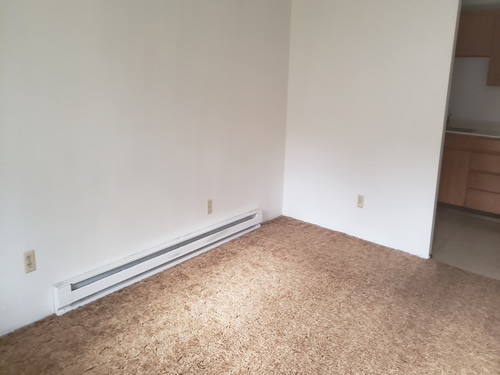 Living room corner.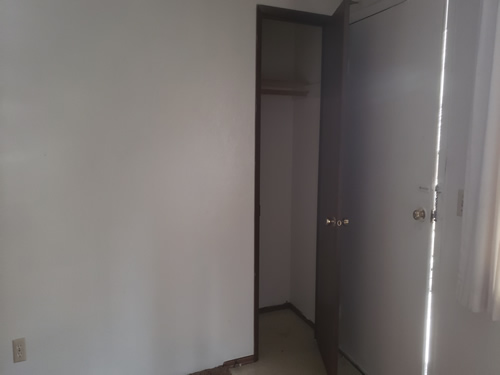 Living room closet behind the front door.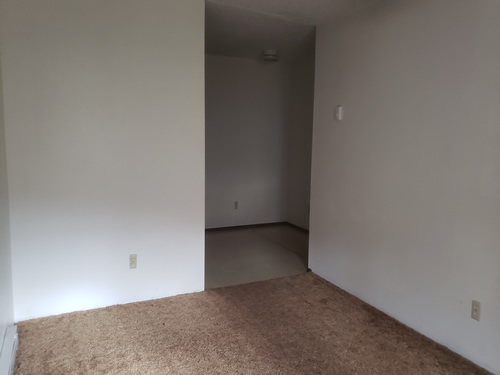 Partial living room and dining room view.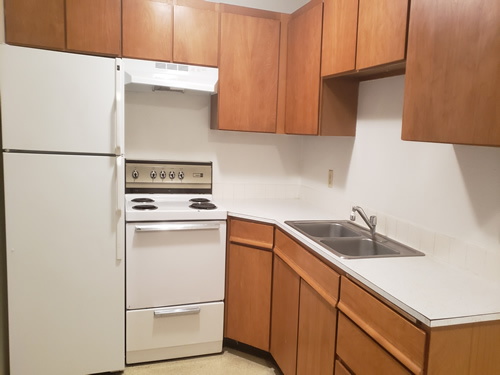 This lovely kitchen has plenty of cabinets and good appliances.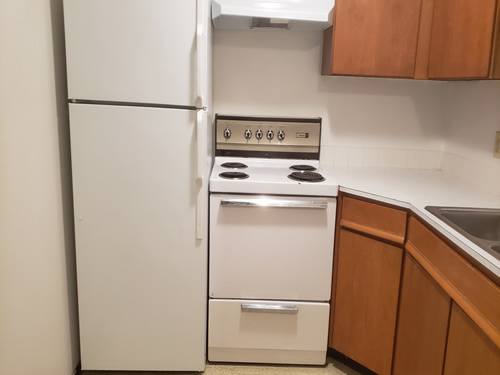 Another picture of the kitchen (the camera lens is distorting somewhat).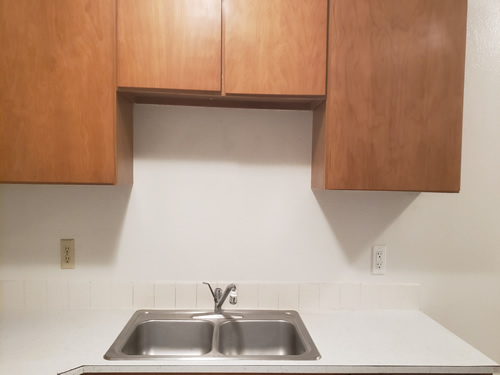 Double sinc and double outlets with ample counter space.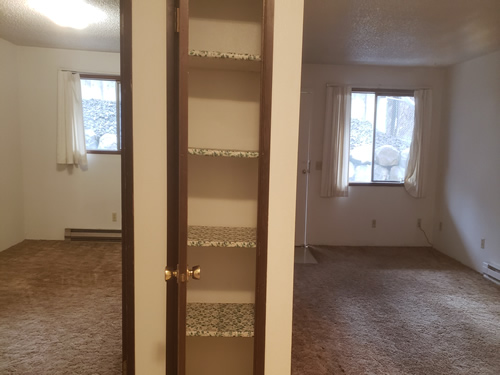 The pantry with the living room on your right and the bedroom on your left.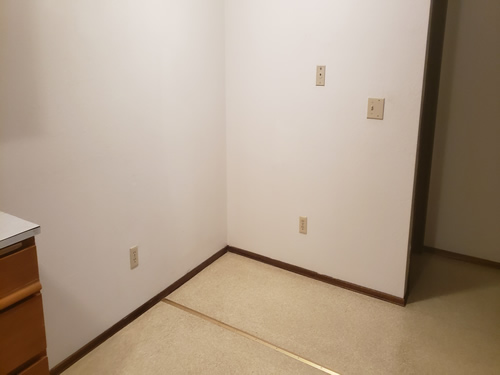 Dining room area is just off the kitchen.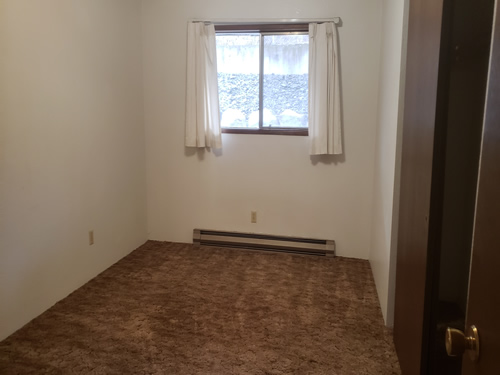 This should be a quiet bedroom,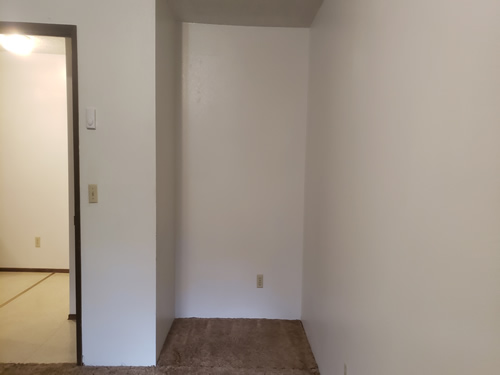 A glimpse of the dining area on the left and the study area headon.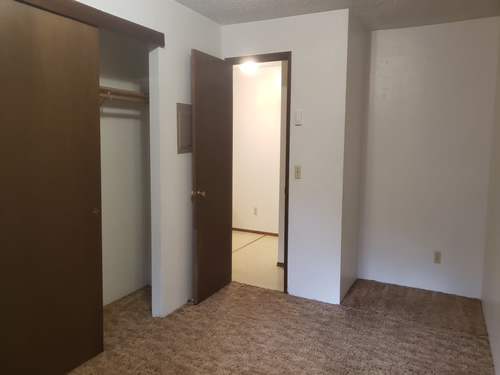 A large bedroom closet, dining area and study area.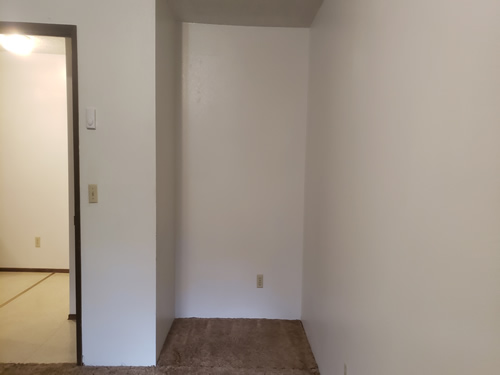 Study area.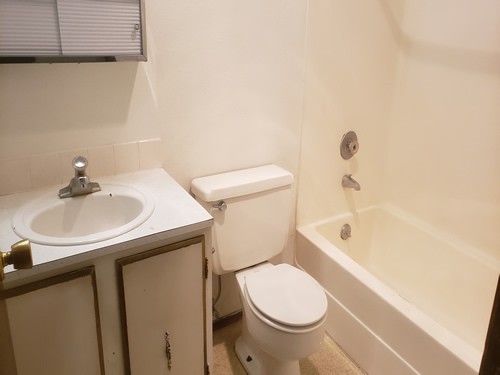 Aesthetic functionality projects welcoming comfort.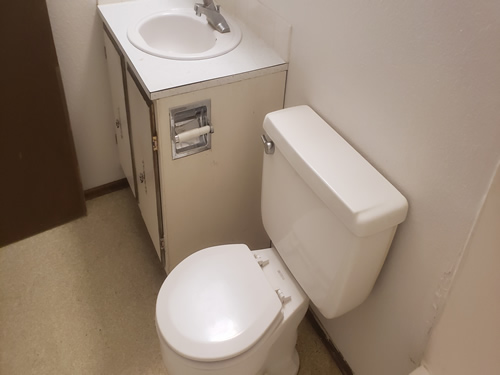 You like what you've seen here.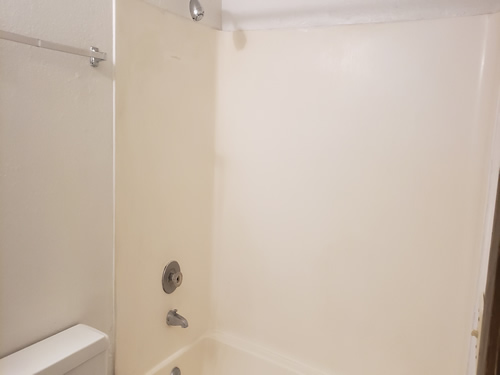 Trouble-free shower stall, easy to clean and keep clean.
Need you more? Here's the
Floor plan
and here's the building's
Apartment Locator
.