THE LAUREL APARTMENTS: 1585 Turner Drive NW, apartment 10; Pullman, Wa 99163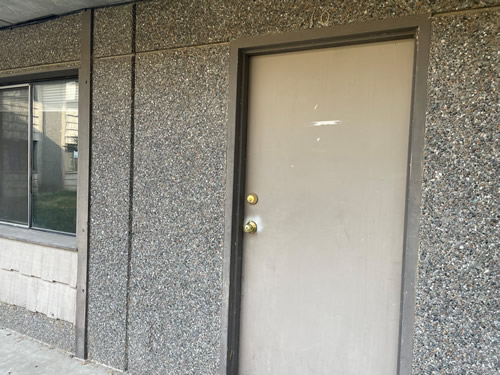 Apartment entry is on the ground floor facing north.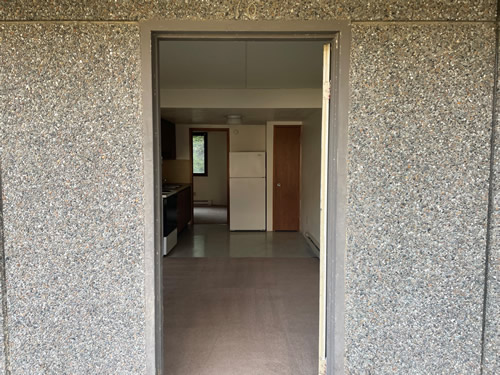 A peek at the apartment from the front door.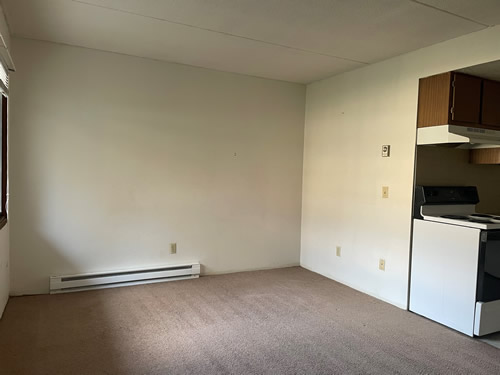 The living room adjacent to the kitchen.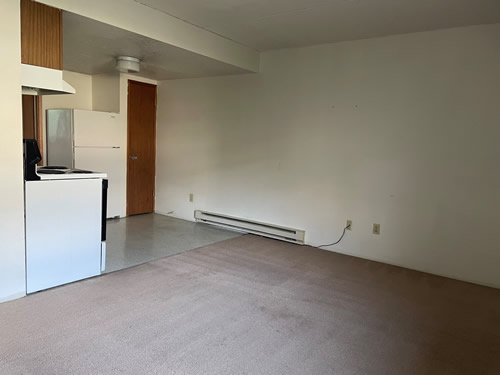 View of the kitchen and living room.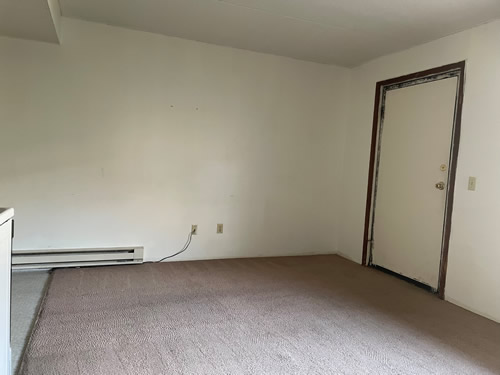 Living room view of the apartment entry.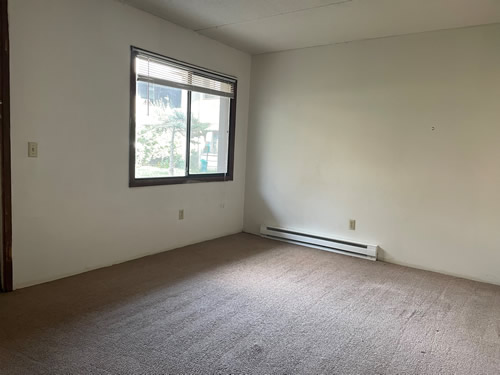 A large dual pane window in the living room provides significant amounts of natural light.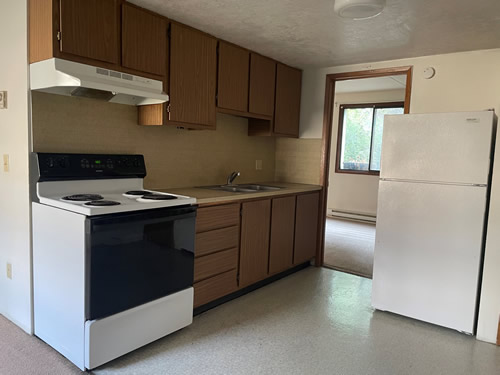 The kitchen has reliable appliances.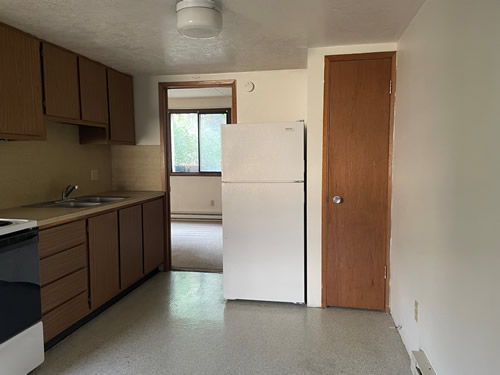 The kitchen and dining area. The closed door is a pantry. The bedroom can be seen beyond.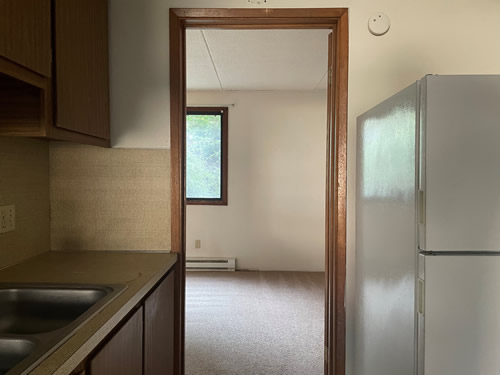 The bedroom as seen from the kitchen.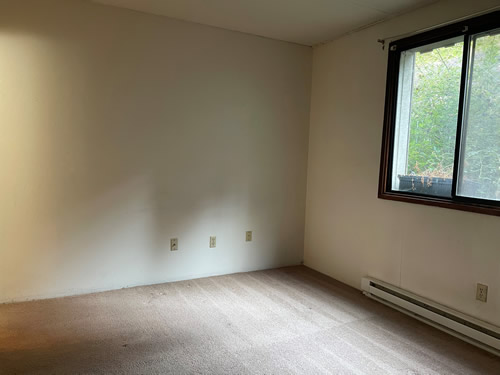 One of the bedrooms with a sizable window.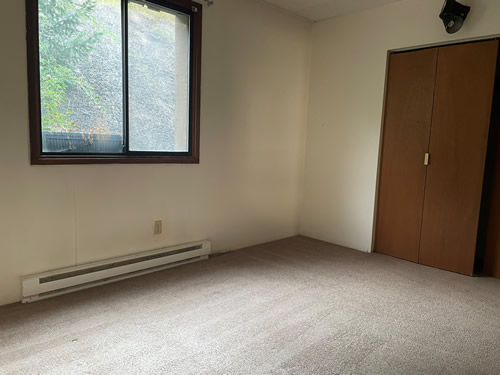 Good size windows in bedrooms.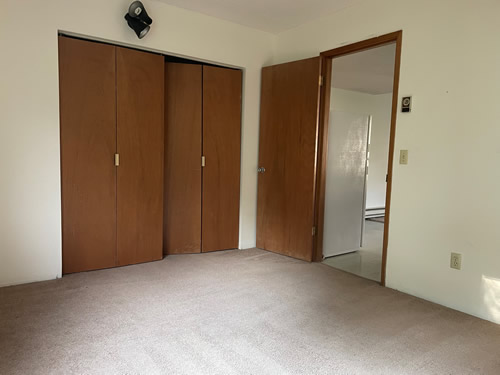 Good size closets in bedrooms. A glimpse of the kitchen from the bedroom.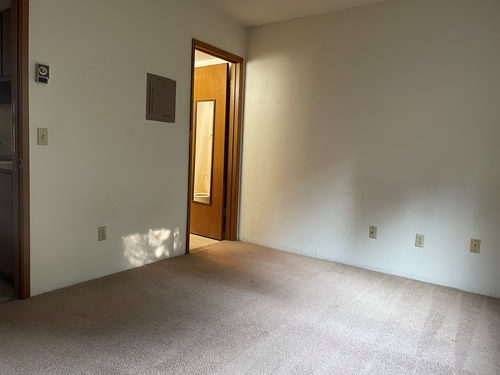 Another bedroom shot. A full-length mirror on the door is an extra for the vain.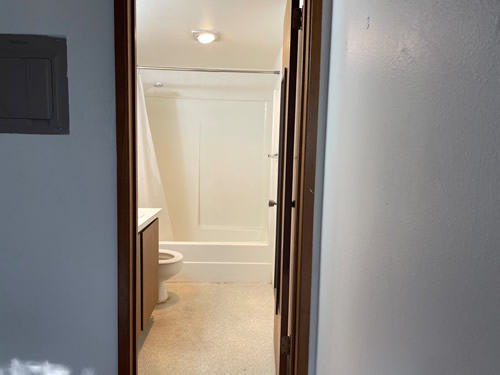 Contemporary, full tub-and-shower bathroom.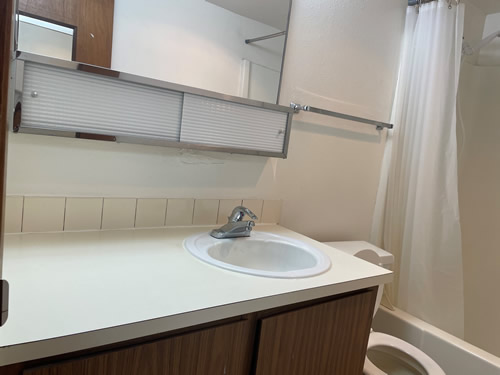 Good size counter in the bathroom.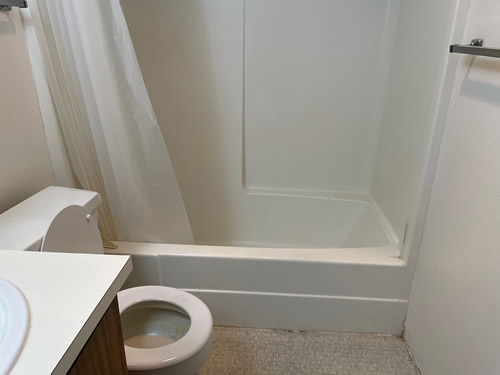 This bathroom surround is good-looking and easy to clean and keep clean.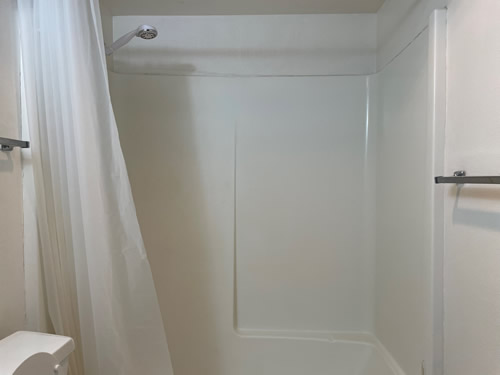 Full tub-and-shower contemporary apartment bathroom.
Spacious apartments with lots of closets, free covered and uncovered parking, free lockable storage in a quiet residential area. 
Here's
 the floor plan and 
here's
 the location of this apartment in the building.