A+
by Better Business Bureau Rating (despite not being a paying member)
RENTING TO STUDENTS AND NON-STUDENTS FOR NOW AND FOR FALL 2022. REASONABLE RATES, BEST VALUE FOR YOUR MONEY. TRULY IN GREAT DEMAND (Verify here and here). (We offer cash scholarships to top undergraduates).
THE AEGIS APARTMENTS: 1610 Wheatland Drive NE, apartment 11; Pullman, Wa 99163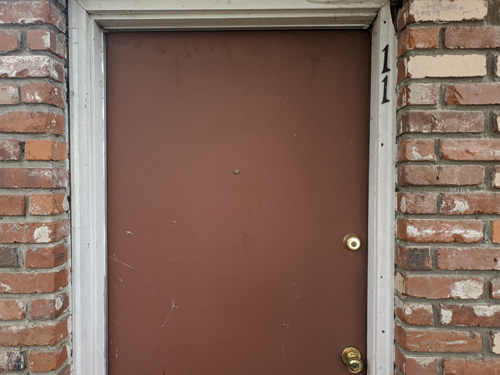 Ground floor, facing north. CORNER apartment -- augmented privacy!


The living room and the dining area in the background as seen from the apartment entry.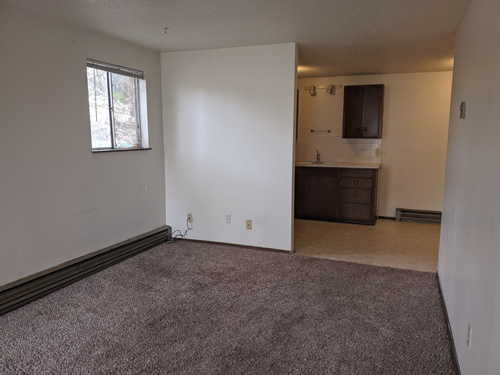 Partial view of the kitchen as seen from the living room.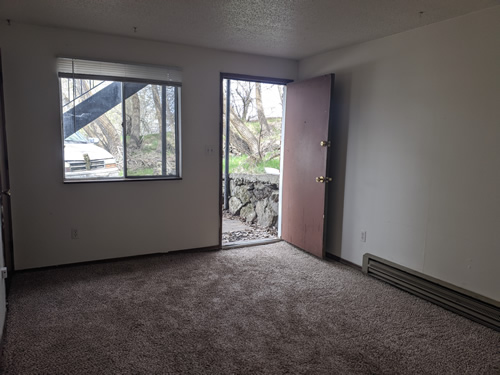 The front of the apartment as captured from the living room -- no neighbor on the right.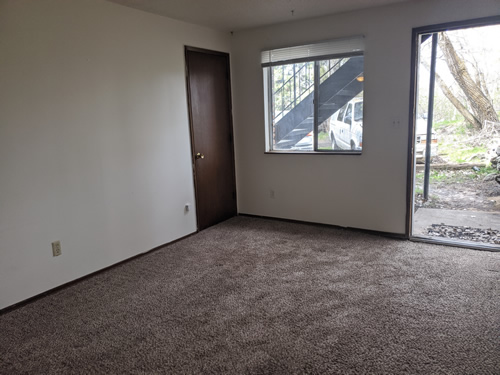 Plenty of natural lighting here. The door on the left is a coat closet.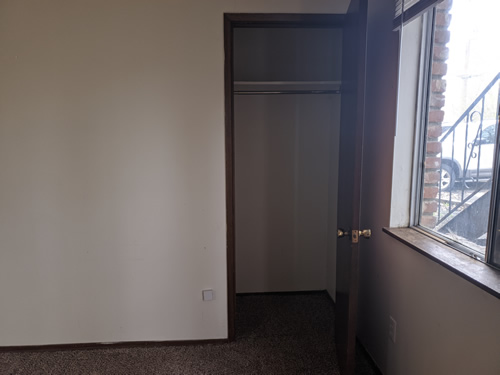 A closeup of the coat closet in a living room corner.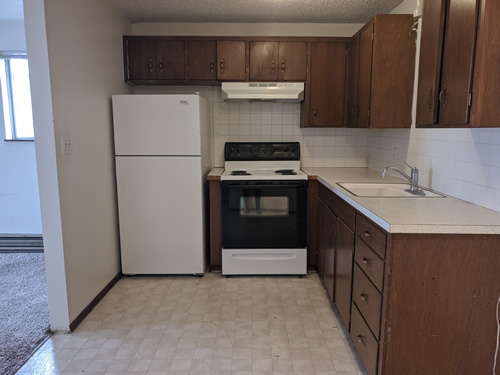 The kitchen has ample cabinet and counter spaces and good appliances.


The dining room with the corridor leading to the bathroom on the left and bedrooms on the right.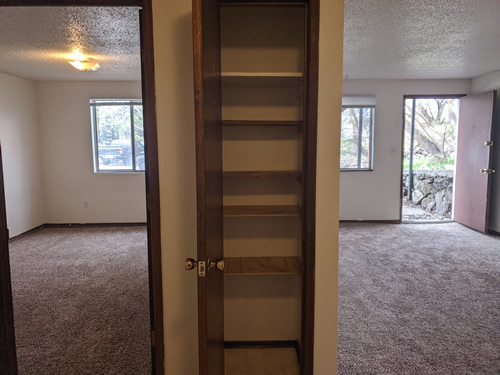 A great shot: flanking the pantry is the bedroom on the left and the living room on the right.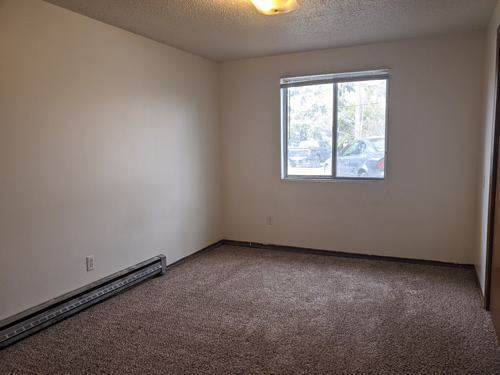 The bedroom, just like the living room, has a sizable window for adequate natural lighting.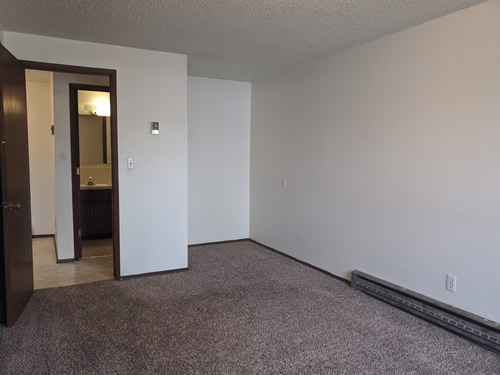 Bedroom shot with a glimpse of the bathroom and the dining area.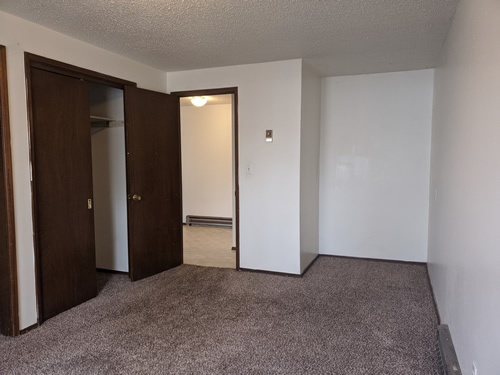 And in this bedroom corner is where you place your desk and build a better future.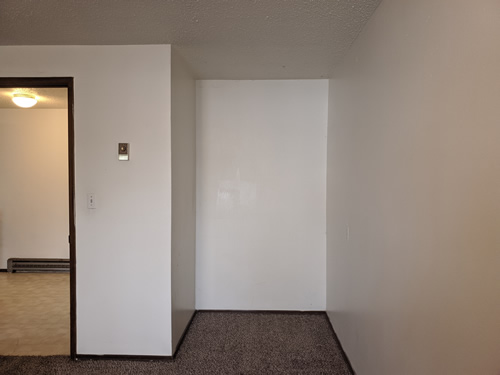 A closer shot of the study area.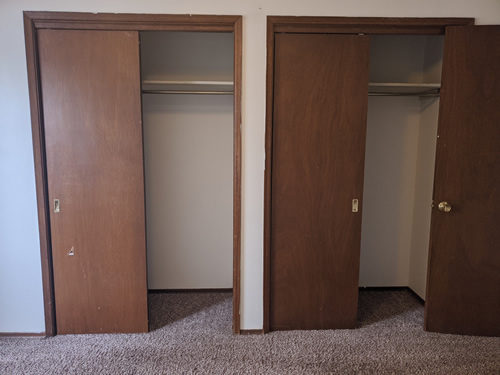 An attractive feature: two bedroom closets!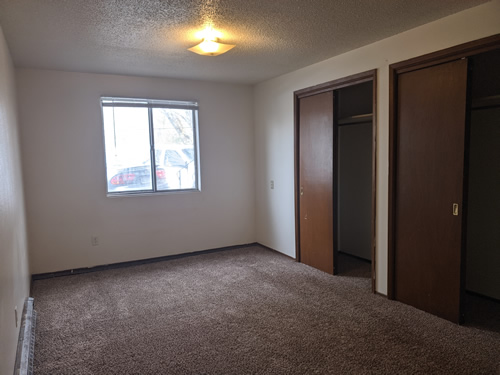 Great picture of the bedroom feels inviting.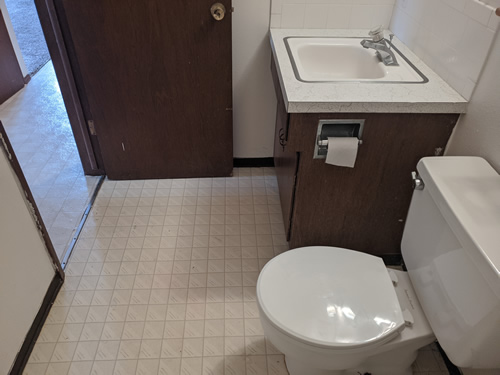 Contemporary complete tub-and-shower bathroom.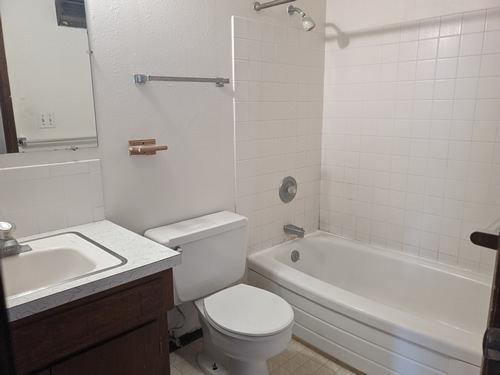 Contemporary complete tub-and-shower bathroom.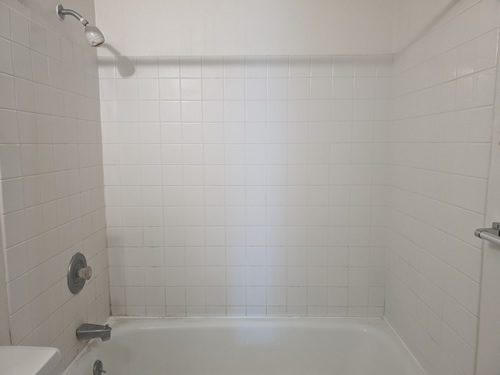 Contemporary complete tub-and-shower bathroom.

Need you more? Solid brick building, quiet and close to campus. Here's the Floor plan and here's the building's Apartment Locator.