THE AEGIS APARTMENTS: 1610 Wheatland Drive NE, apartment 2; Pullman, Wa 99163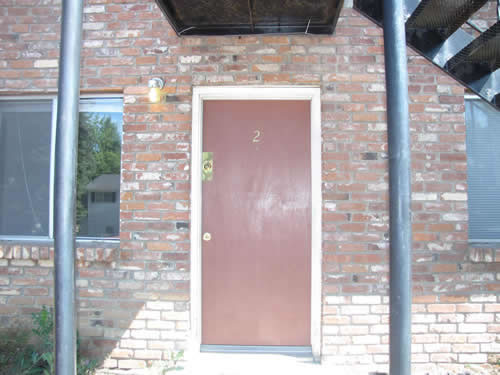 Apartment entry is on the ground floor. You park your car right here.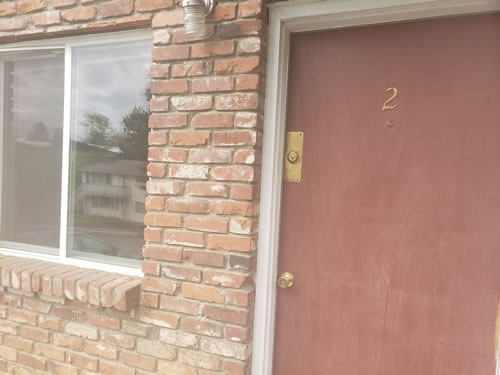 Dual lock for added security.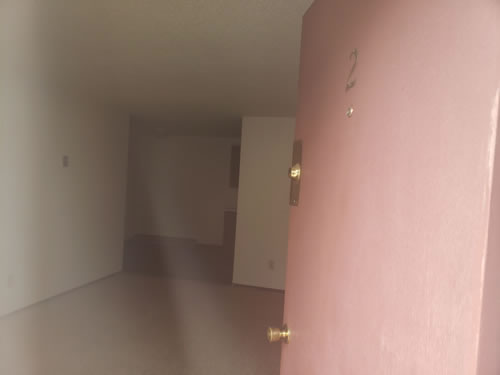 Living room and dining area beyond.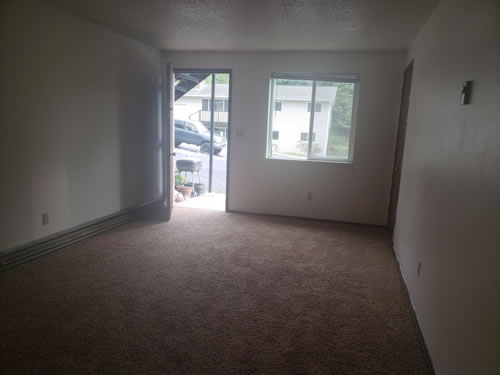 Shutting the world out in this well-constructed, low-noise, brick building is no problem.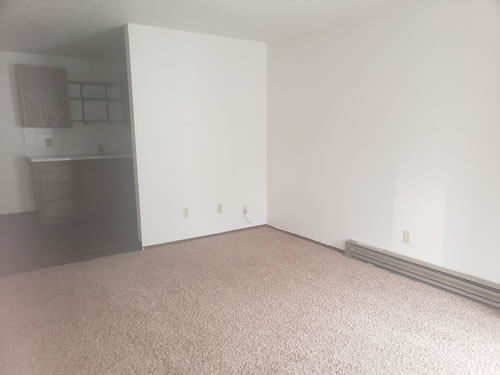 Spacious living room, big enough for all sorts of living.
Your coat closet is in the living room corner on your right.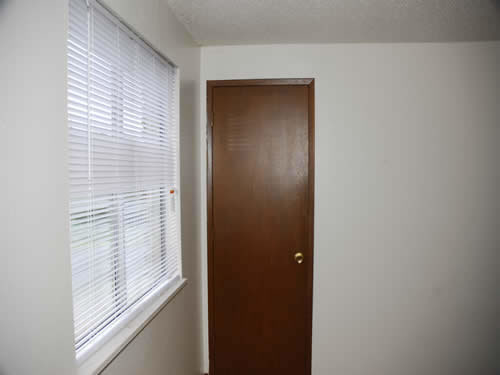 Here's a closer look of the coat closet by the large window in the living room.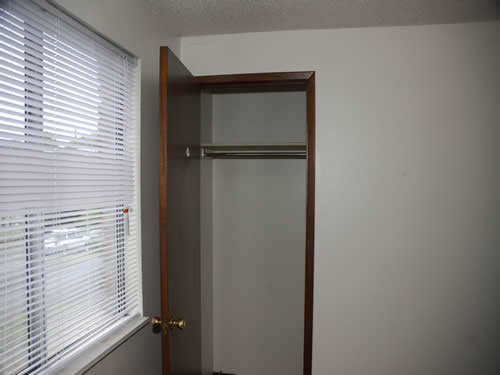 Your treasured parka and a lot more can be stashed away here.
Plush flooring for your kind of relaxation, alone or with favored guests.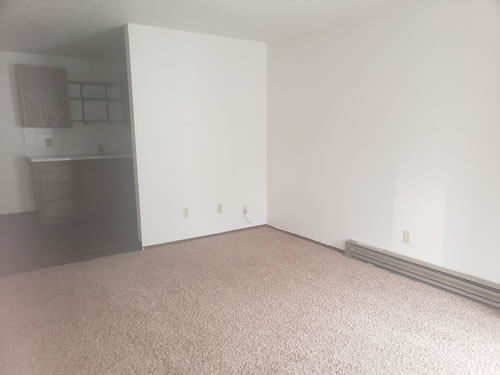 Living room corner with the kitchen beyond.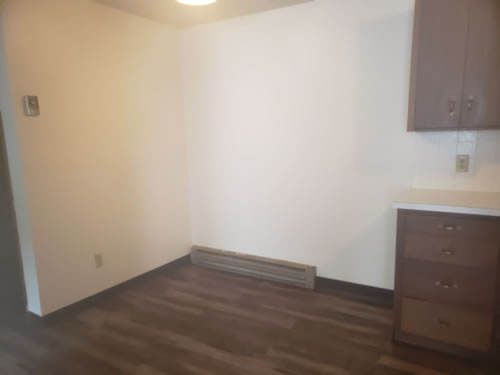 Cozy dining area with slick laminate flooring, so easy to clean and keep clean, pleasing to look at, healthful and sanitary. The
vinyl plank flooring
generously covers the kitchen and dining areas, and extends to the corridor and bathroom -- a gleeming, glowing resplendence.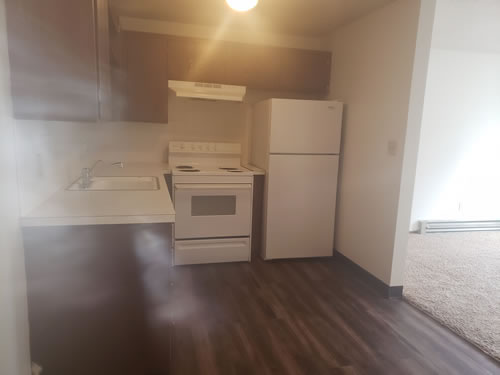 This lovely kitchen has plenty of cabinets and good appliances.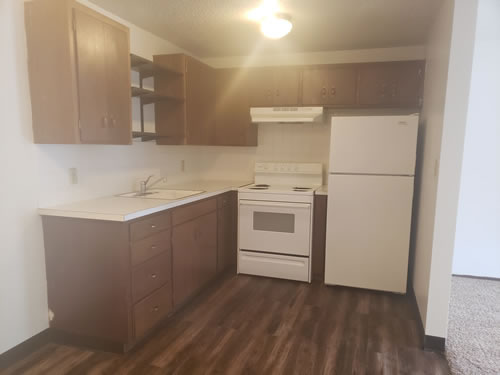 Here, take another look at your kitchen -- you'll be spending a lot of time here. You will fall in love with this vinyl plank floor, you can bet on it!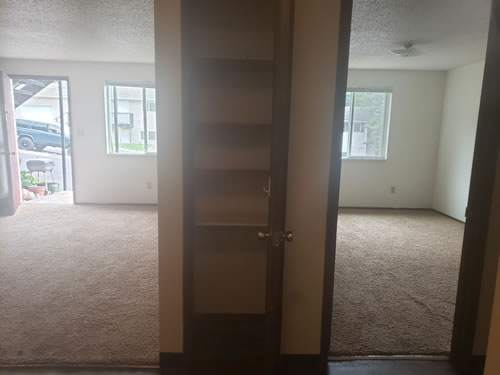 Your pantry in the center, your living room on the left and your bedroom on the right. So much space!
But a good part of your time will be spent in this quiet, ample bedroom.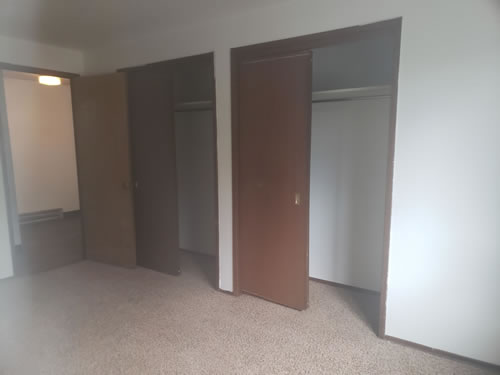 And with the two large closets, you have plenty of room for storage.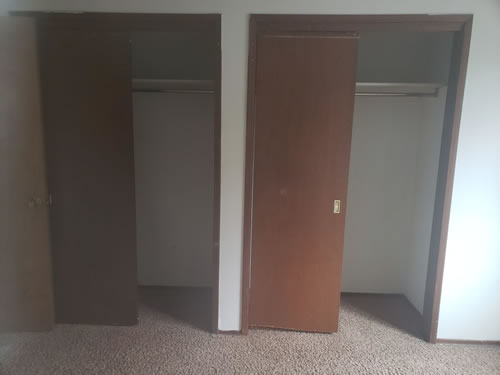 Having two closets opens up more options, don't you think?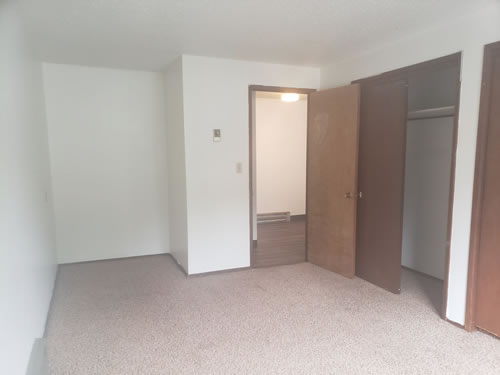 What do you think that area on the left is for?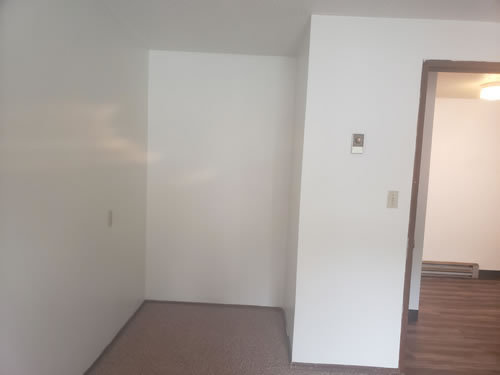 It's where you will put your study desk -- an ideal space for utter concentration. When time comes to leave this apartment, you will be a changed, more educated, better person ready to make worthwhile contributions to our world.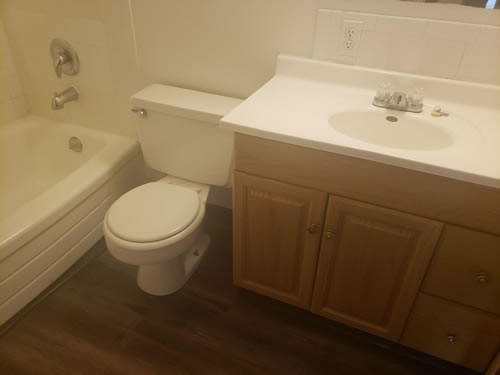 Neat bathroom with vinyl plank flooring -- so pretty, healthy and easy to keep clean!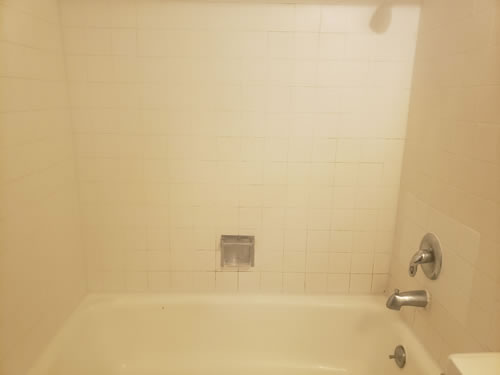 Contemporary, full tub-and-shower bathroom.
Need you more? Solid brick building, quiet and close to campus. Here's the 
Floor plan
 and here's the building's 
Apartment Locator
.