THE AEGIS APARTMENTS: 1610 Wheatland Drive NE, apartment 21, Pullman, Wa 99163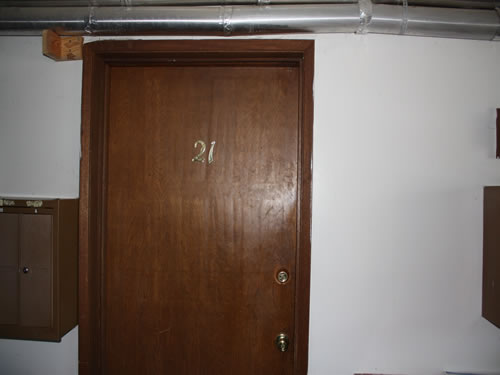 Apartment 21 is unlike any of the other 20 apartments at The Aegis. It has an indoor entry and is thus protected from the elements; and it has a super solid-core door to completely shield it from the mail/laundry area which is just outside.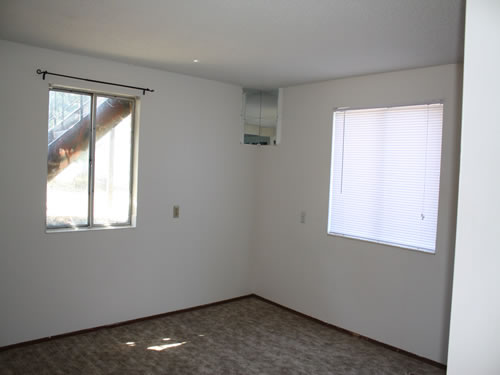 Being a corner unit, it has two windows from two different angles, west and south.
The kitchen has ample counters and plenty of daylight.
Closets galore in the living room and in the bedroom.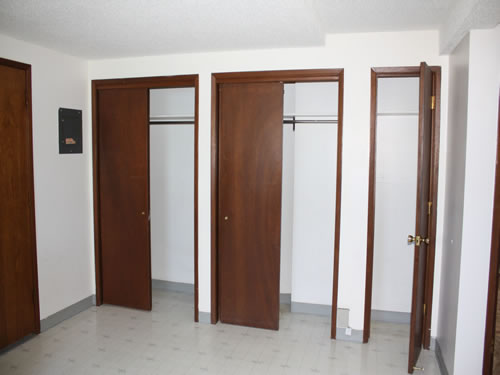 Another shot of the closets with doors open.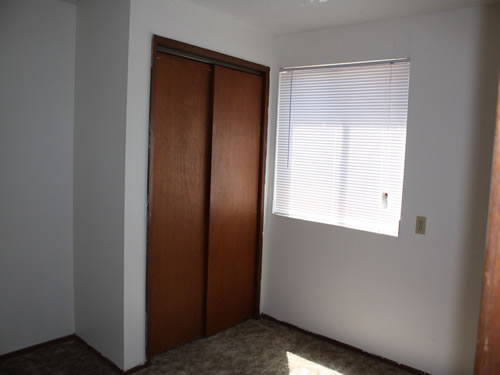 More closets?
Yes. Incredible.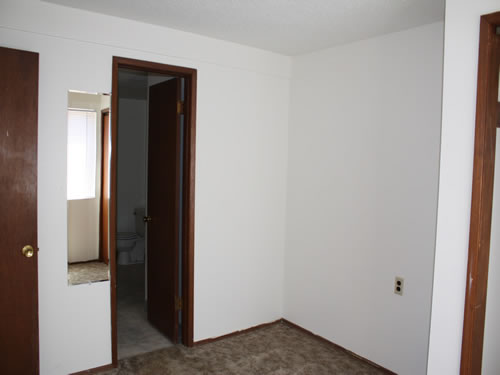 A large mirror on the wall on the way to the bathroom.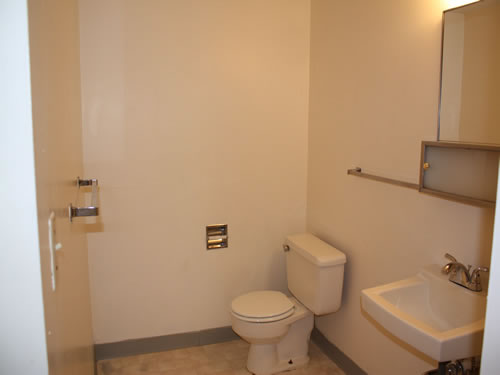 Roomy bathroom with shower.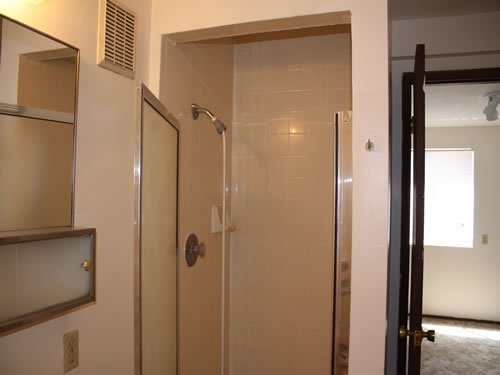 The bathroom has a ceramic tile shower stall -- no tub, for busy and efficient types. One wonders how long that water has been running!
Need you more? Solid brick building, quiet and close to campus. Here's the
Floor plan
and here's the building's
Apartment Locator
.