THE AEGIS APARTMENTS: 1610 Wheatland Drive NE, apartment 9; Pullman, Wa 99163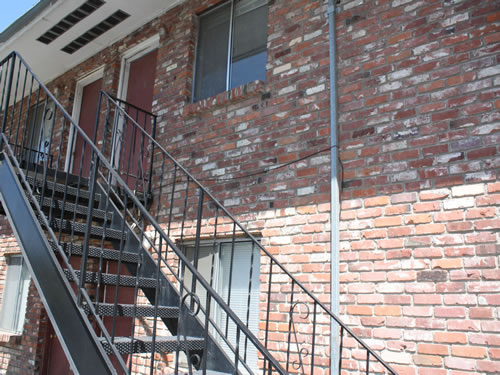 Walking up to apartment entry. The landing at the top is like a small balcony with viewing and relaxing potential.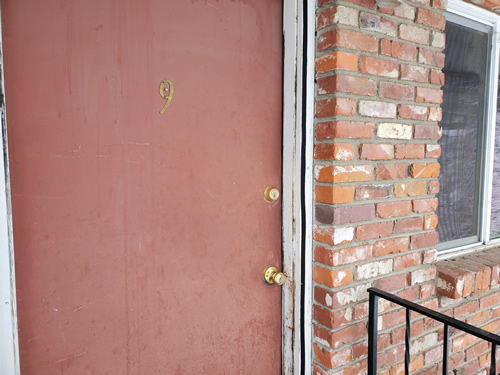 Apartment entry faces south. Doesn't an apartment in a brick building feel special?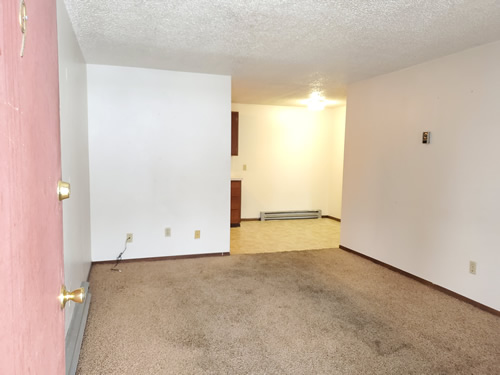 Apartment viewed from the front door.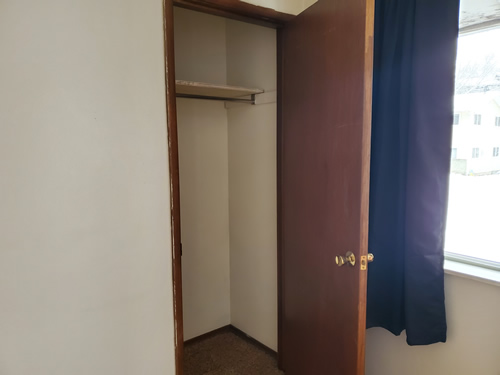 Coat closet by the front of the apartment.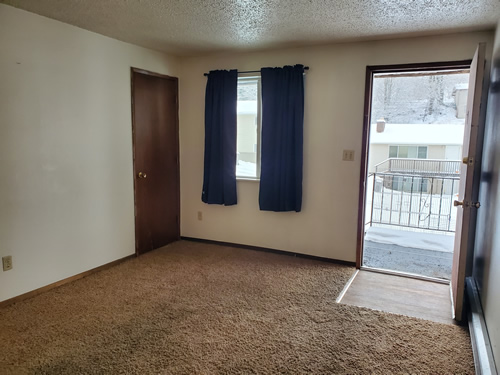 The living room with the coat closet on the left and the front door/landing/balcony area on the right.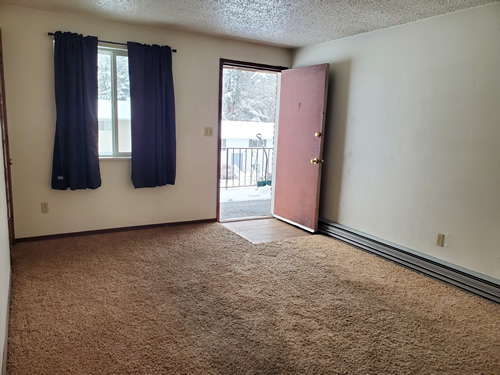 Another angle of the above.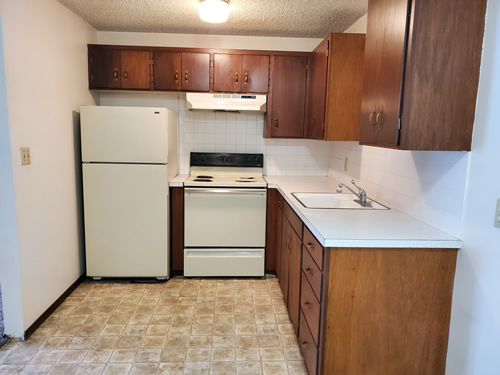 Kitchen with solid standard apartment appliances.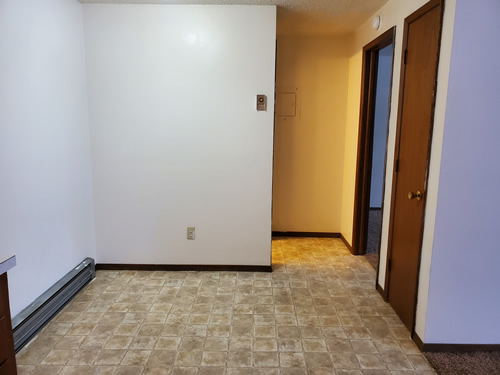 Dining area off the kitchen can double as second study area.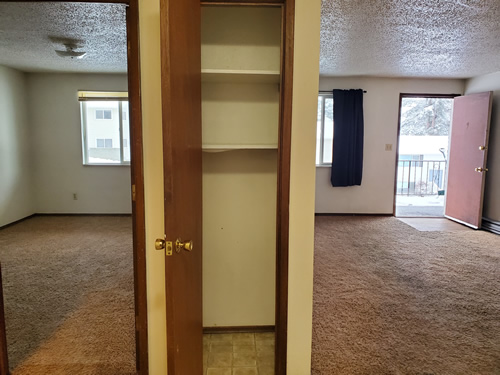 The bedroom on the left; the pantry in the center and the living room on the right.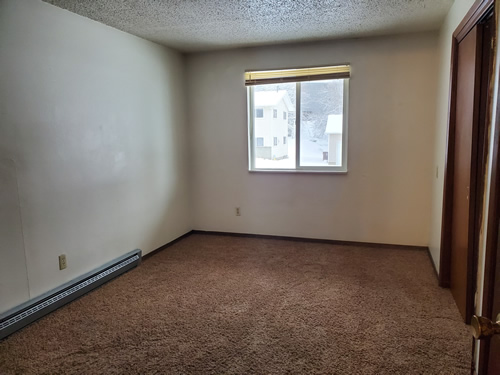 An ample-size bedroom, quiet and comfortable.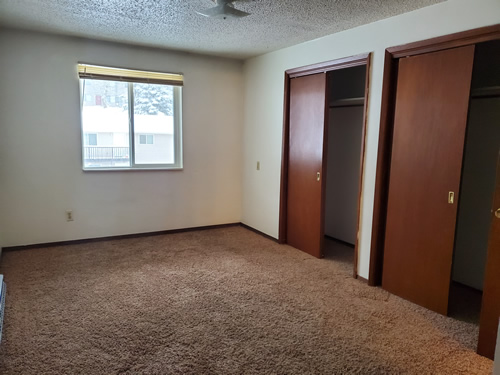 Adequate natural lighting from the south. Good afternoon possibilities.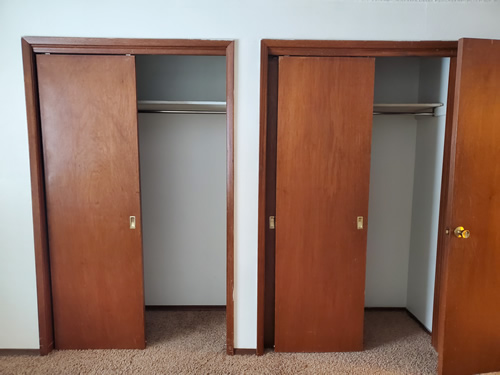 Largish double closets in the bedroom for two -- a meaningful amenity.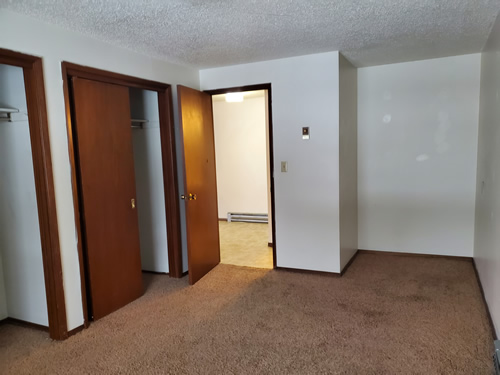 Here's the study nook on the right -- really a very convenient and quiet spot. Your study desk goes here.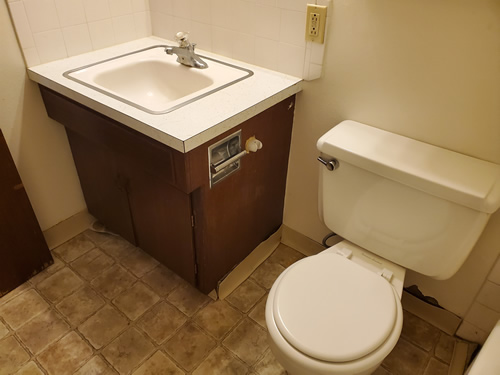 Contemporary bathroom.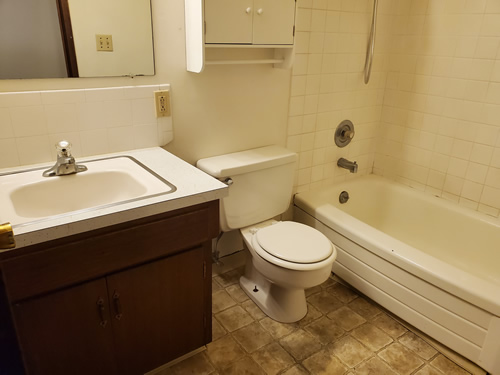 Standard, full tub-and-shower bathroom.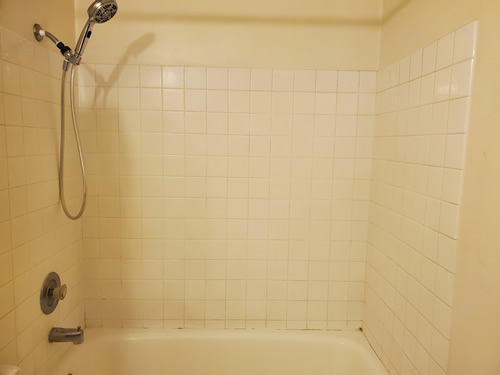 Neatly-tiled bathroom surround.
Need you more? Solid brick building, quiet and close to campus. Here's the
Floor plan
and here's the building's
Apartment Locator
.