THE GLENDIMER THREE APARTMENTS: 1740 Wayne Street NW; apartment 17, Pullman, Wa 99163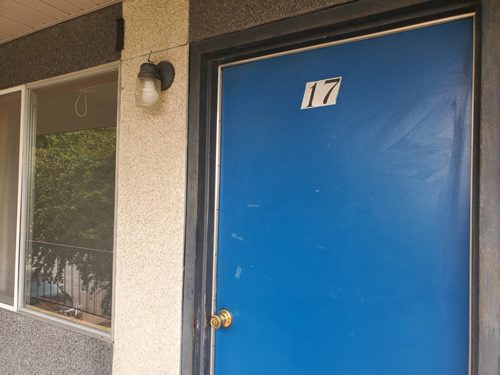 Apartment entry, fourth level facing south (see it
here
).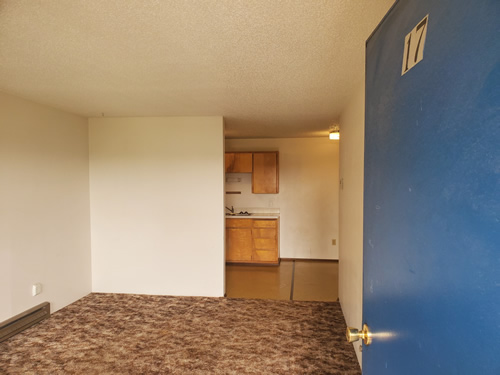 View from the main entry to the apartment.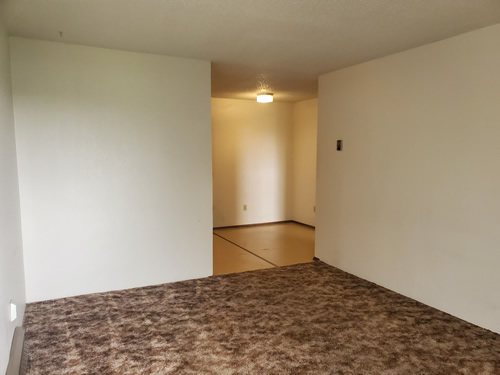 The dining room as seen from the living room.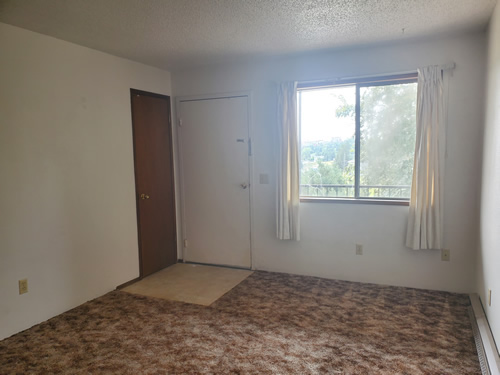 The front of the apartment with the coat closet on the left, main entry and large window with some good views.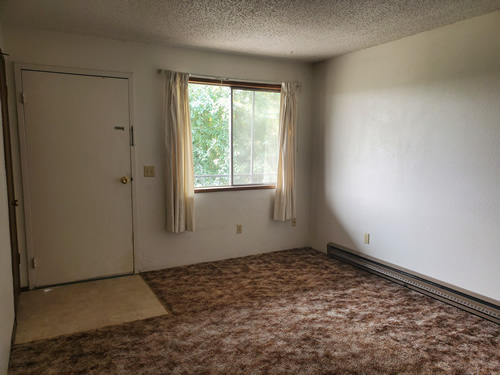 Another shot from the living room.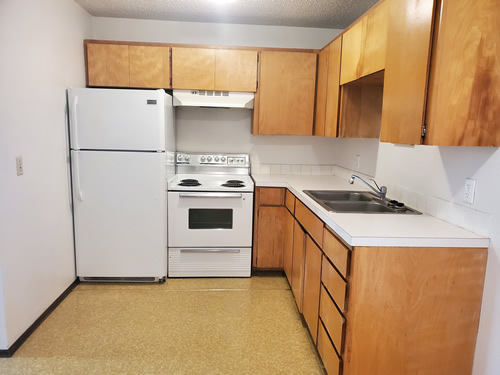 Contemporary kitchen, well-designed with sufficiency and efficiency in mind.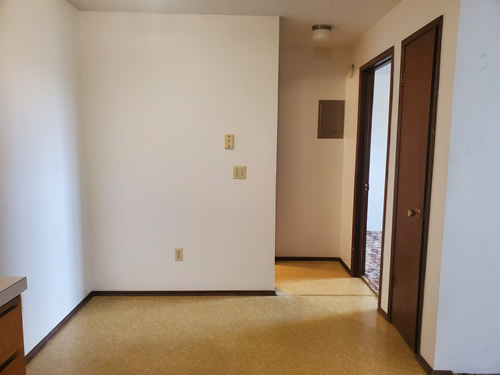 Cozy dining room by the kitchen. Interior corridor is seen with the door on the right leading to the bedroom.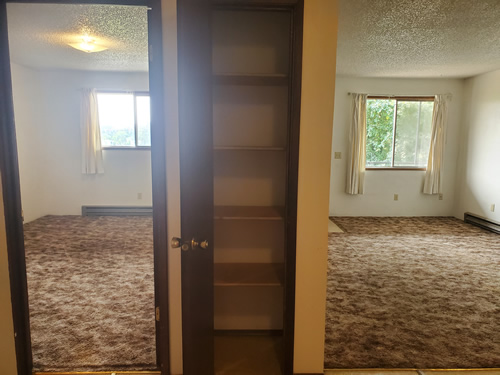 A convenient pantry for extra supplies and stuff.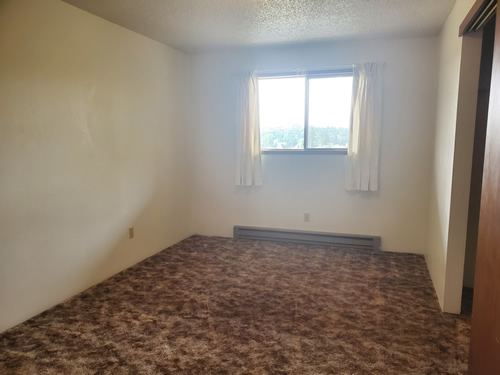 Comfy bedroom space.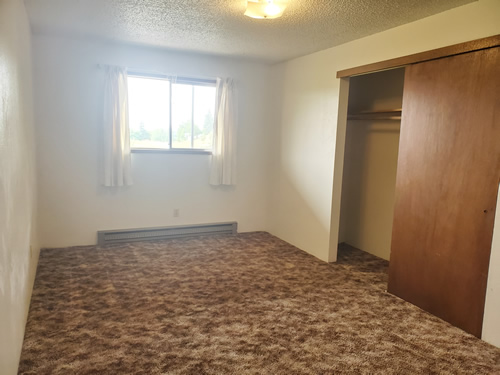 The bedroom has a large closet.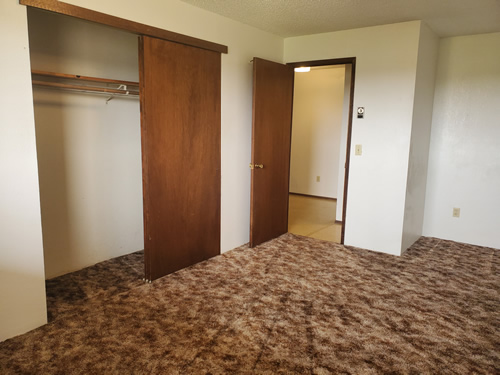 View from the bedroom with the dining area seen beyond.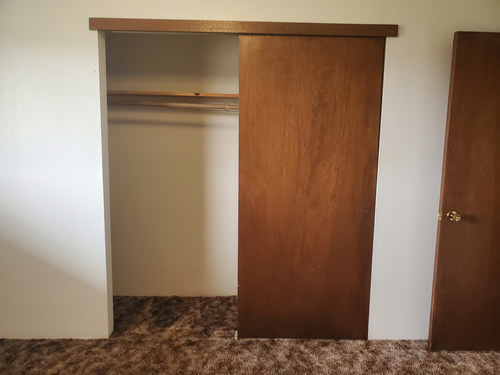 A front view of the closet. Note the additional space on the sides of the door opening.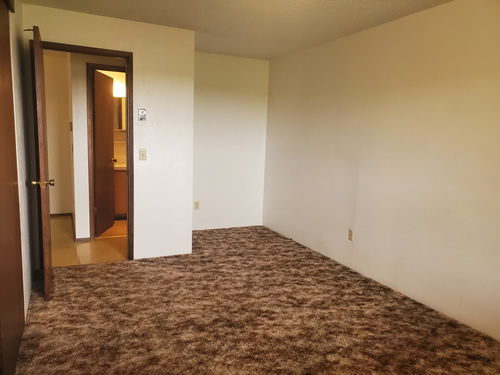 Bedroom with the study nook on the right. Your desk goes here.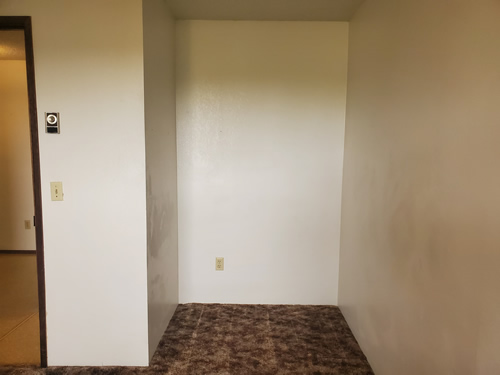 A close-up of the study area.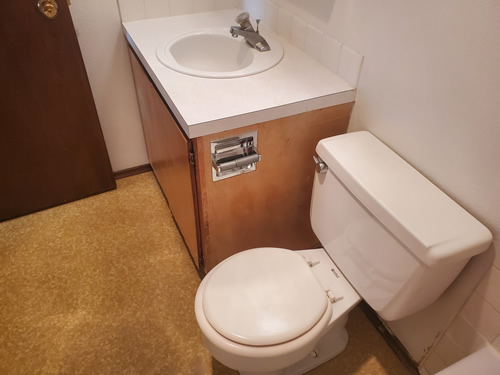 Contemporary bathroom design.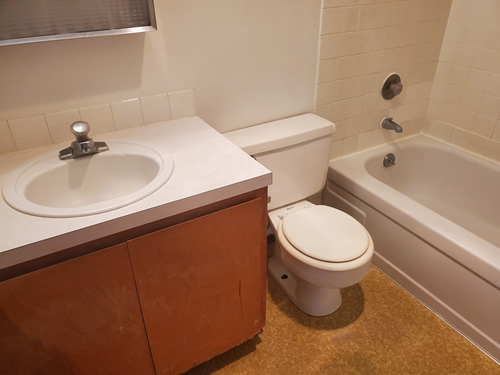 Tried and true bathroom design.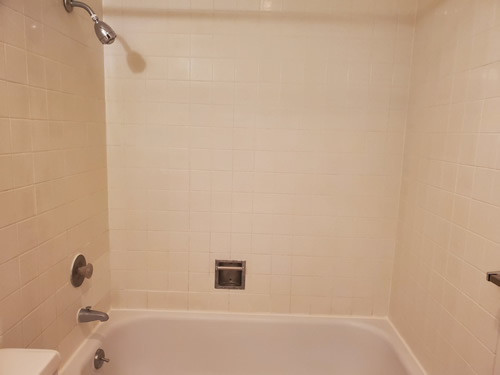 Standard contemporary, full tub-and-shower bathroom.
Solid contemporary living, quiet and close to campus; also just across from Schweitzer Labs. Here's the
Floor plan
and here's the building's
Apartment Locator
.