THE GLENDIMER THREE APARTMENTS: 1740 Wayne Street NW; apartment 19, Pullman, Wa 99163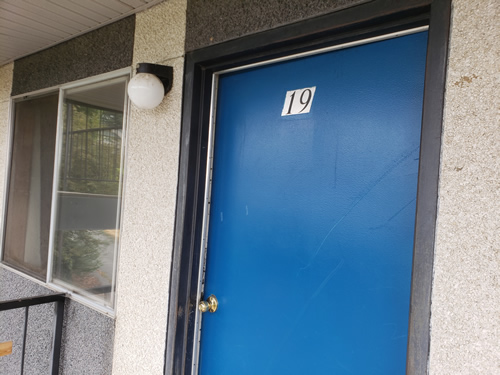 Apartment entry, south side, third level (see it
here
).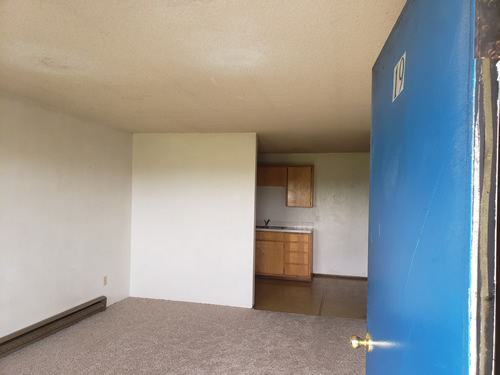 Inviting entry to the apartment.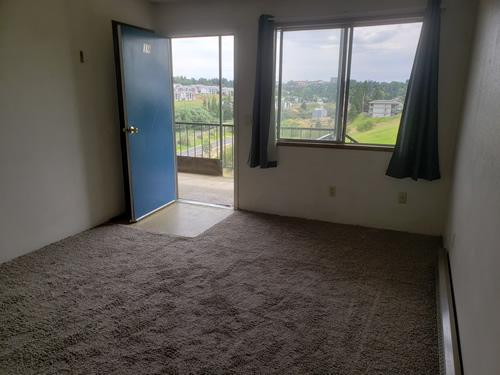 Looking out the front door. Pleasing green views.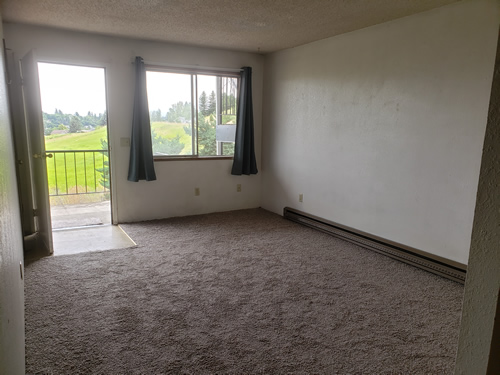 Great living room space.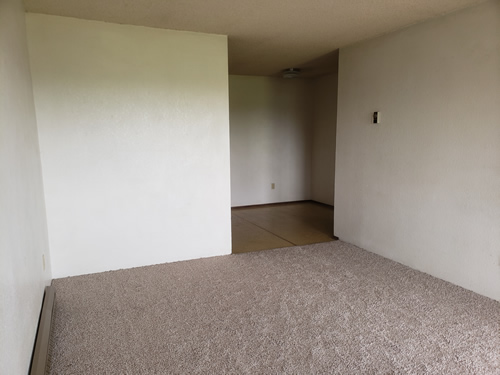 Spacious living room leading into the dining area.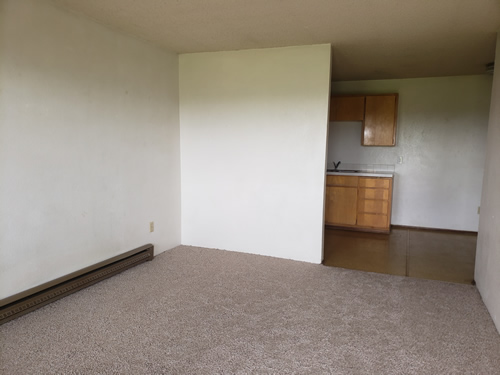 Another angle of the living room with the kitchen beyond.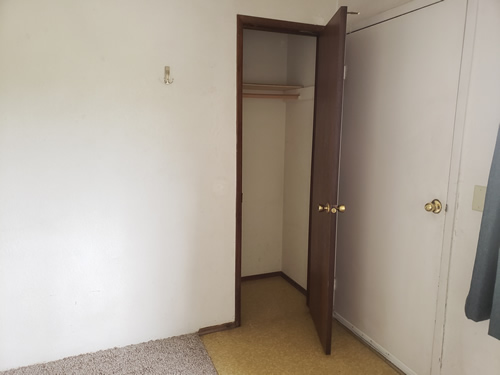 A coat closet just by the front door, a convenient feature.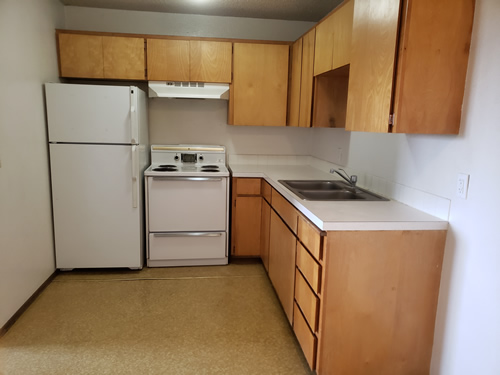 Contemporary, standardized kitchen: beautiful functionality. Lots of cupboards and counterspace.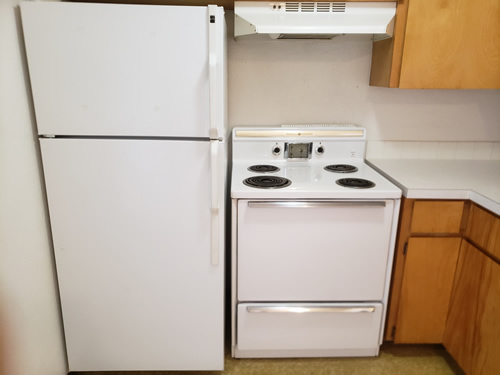 Reliable appliances.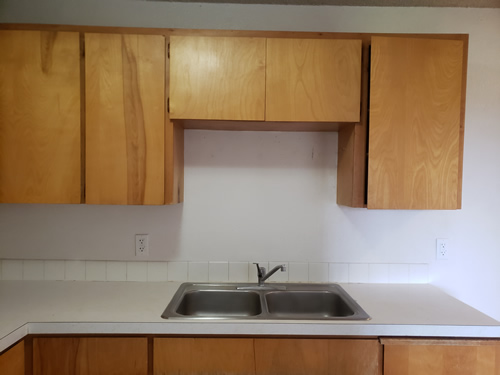 Double sink and electrical outlets for kitchen gadgets at hand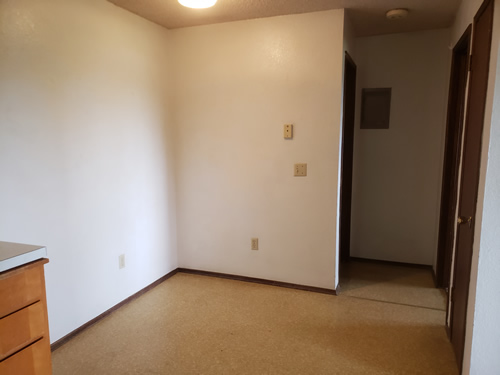 The dining area right off the kitchen.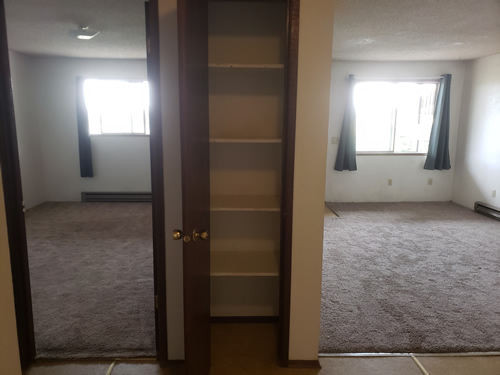 The pantry in the corridor by the kitchen, between the bedroom on the left and the living room on the right.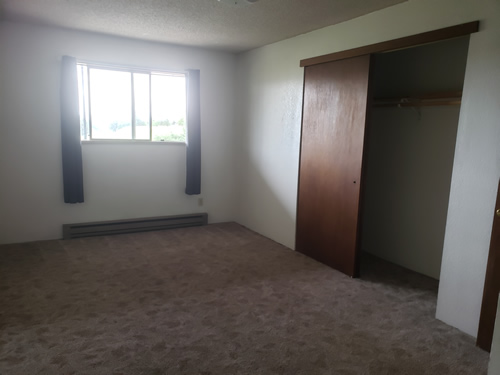 Comfortable bedroom.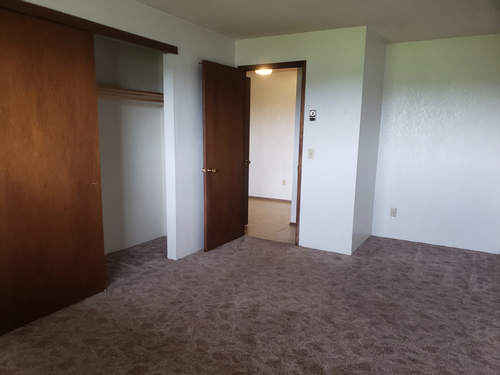 Bedroom with large closet and the study nook on the right.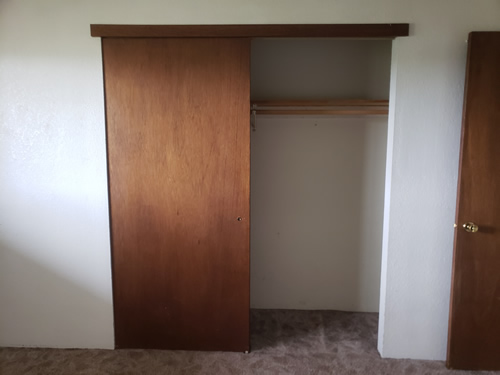 Ample bedroom closet with space beyond the door span.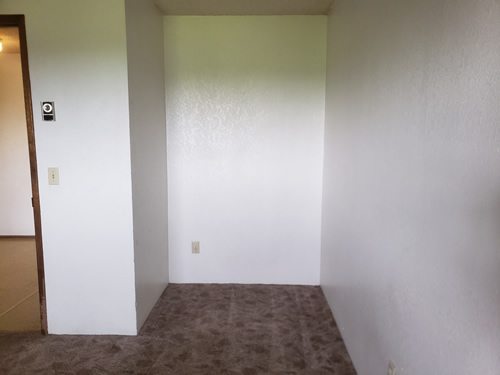 The study nook ready for your desk.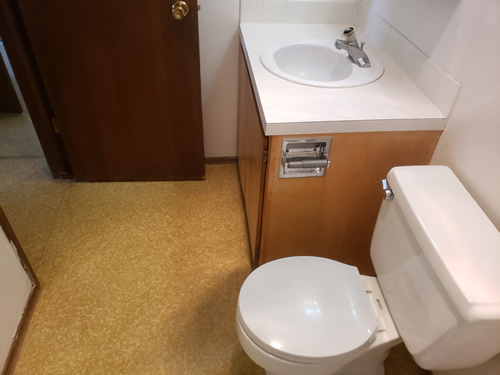 Contemporay, standardized bathroom.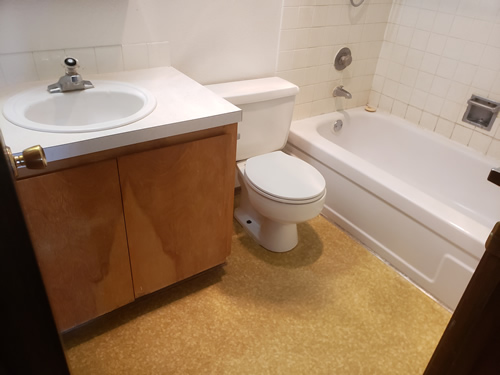 Full tub-and-shower.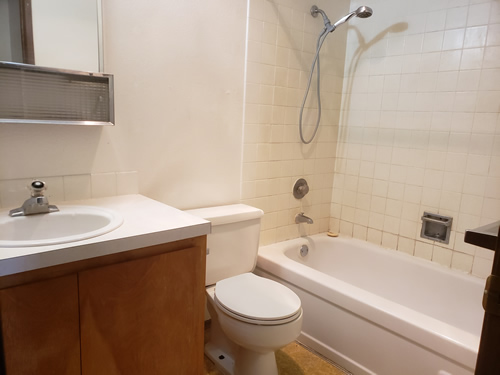 Full tub-and-shower.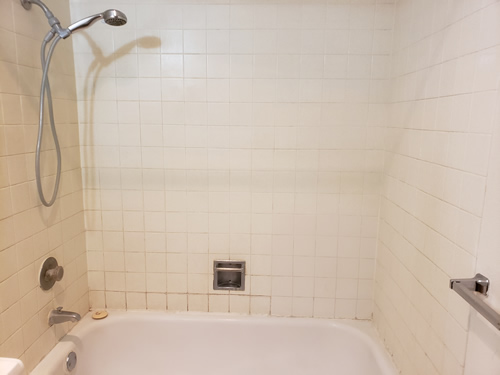 Standard, contemporary tiled bathroom.
Solid contemporary living, quiet and close to campus; also just across from Schweitzer Labs. Here's the
Floor plan
and here's the building's
Apartment Locator
.