THE GLENDIMER THREE APARTMENTS: 1740 Wayne Street NW; apartment 32, Pullman, Wa 99163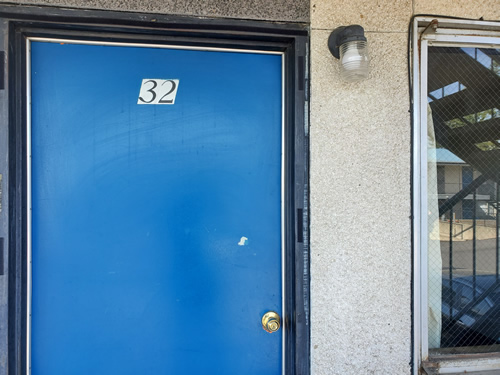 Apartment entry, second level facing north (see it
here
).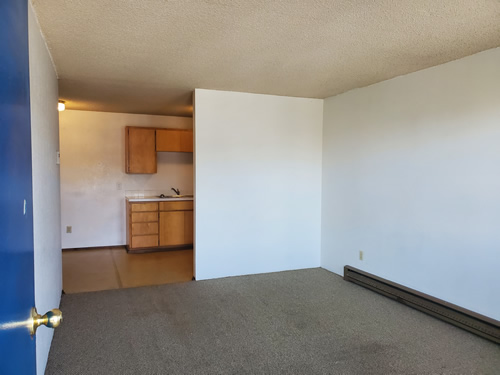 Entry to the apartment: the living room and the kitchen beyond.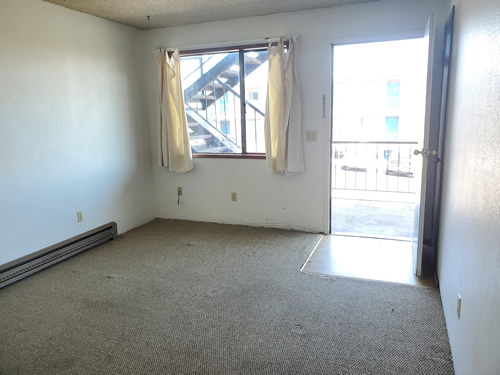 Another shot from the living room looking out.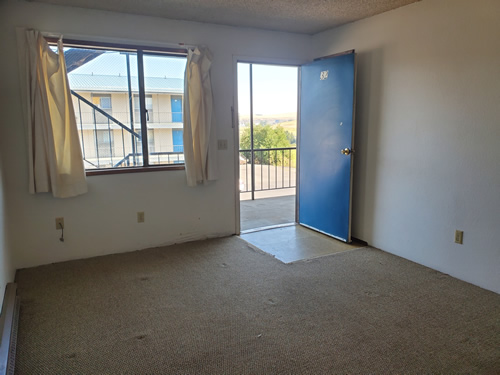 Large dual pane picture window is an excellent source of natural light, and offers some good views.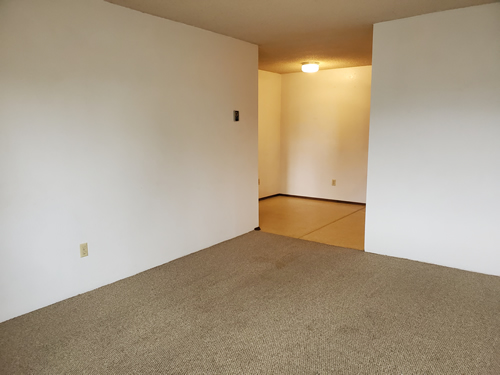 Spacious living room with the dining area beyond.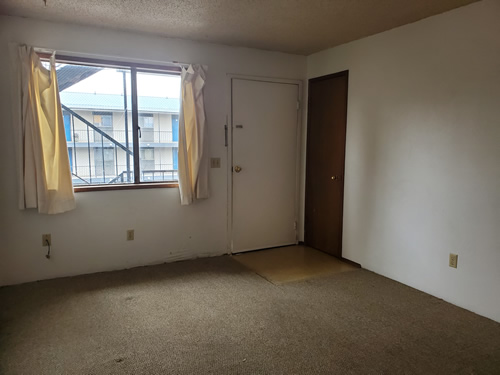 The entry to the apartment with the very useful coat closet behind the front door.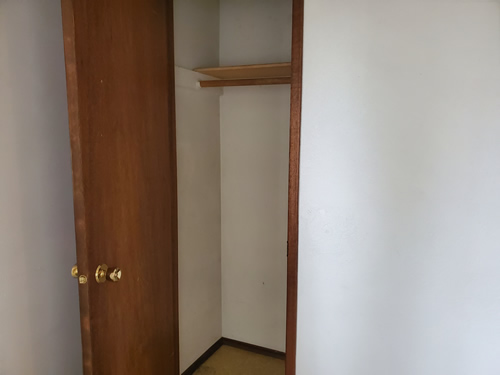 The coat closet.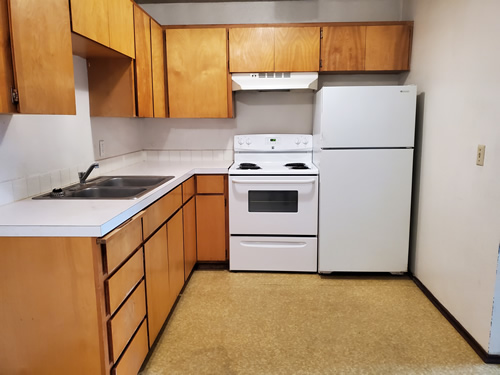 Lovely kitchen, contemporary apartment design. Numerous cabinets above and below; ample counter space.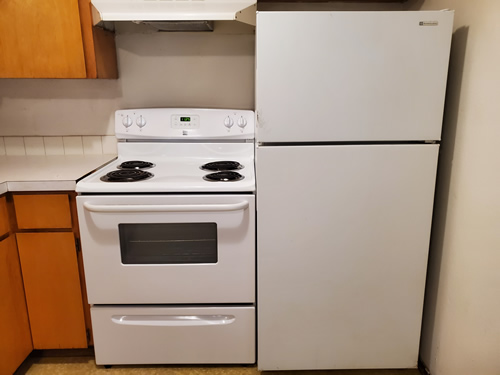 Solid modern apartment appliances.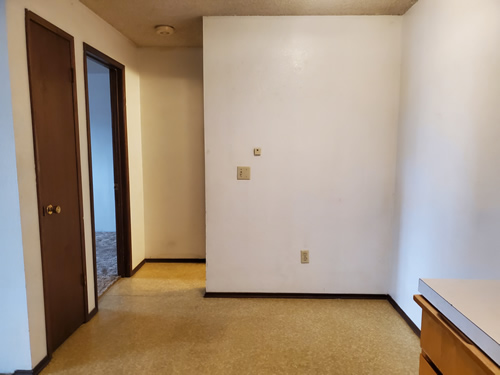 The dining area next to the kitchen.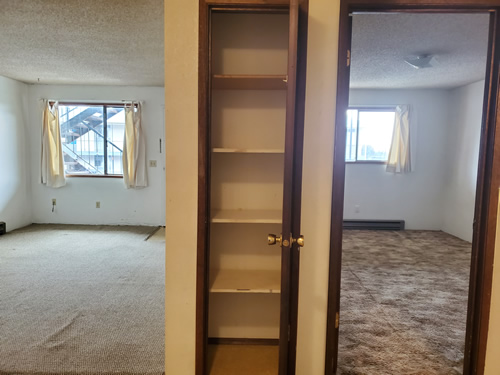 A much-needed pantry in the kitchen/dining area. The living room on the left, the bedroom on the right.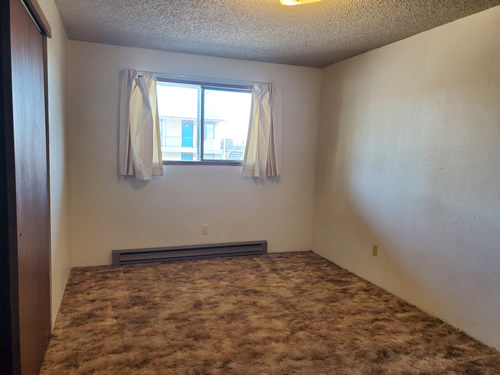 Bedroom is comfortable and spacious. It has a sizable window for plenty of natural light when you need it.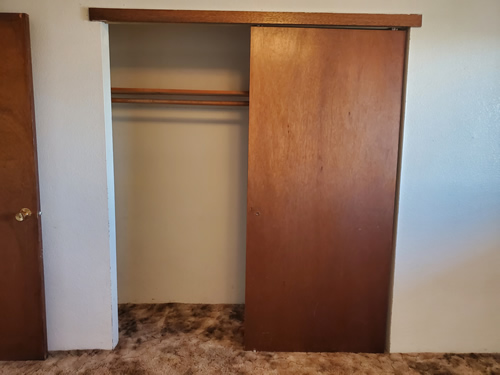 Roomy bedroom closet with more space than is visible.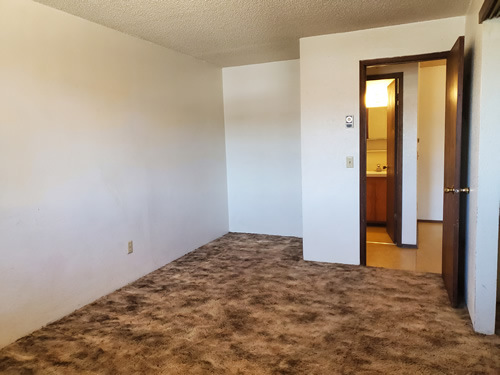 A useful bedroom corner.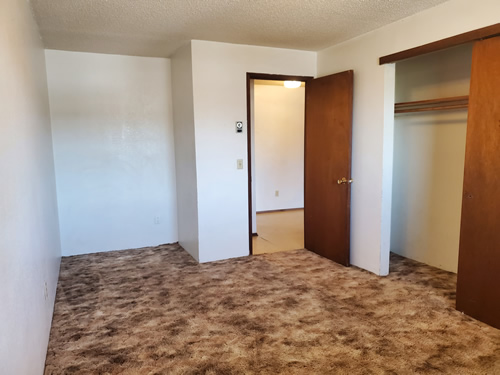 This is the study area. The dining area is seen through the front door. More bedroom closet space is revealed behind the wall.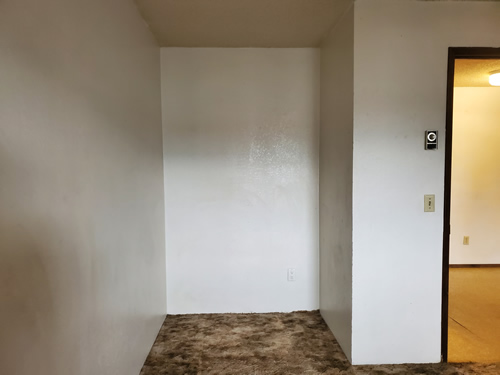 A close-up of the study area. Your desk goes here.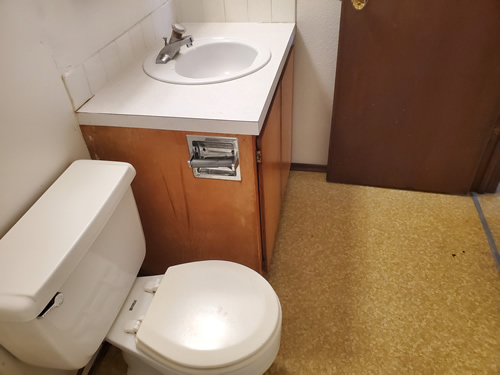 Standard apartment bathroom design.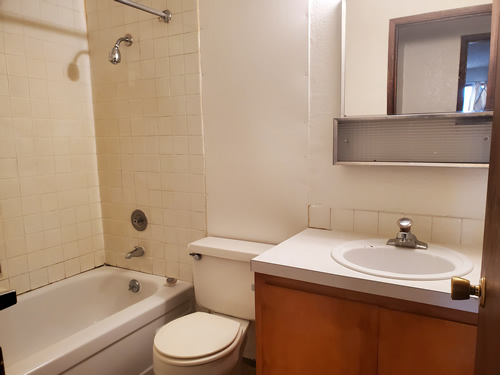 Standard apartment bathroom design.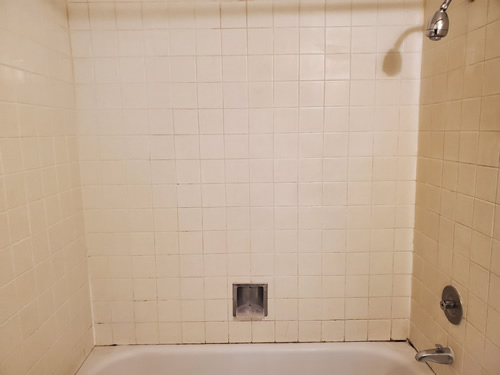 Standard tub-and-shower, tiled bathroom.
Solid contemporary living, quiet and close to campus; also just across from Schweitzer Labs. Here's the
Floor plan
and here's the building's
Apartment Locator
.