A+
by Better Business Bureau Rating (despite not being a paying member)
RENTING TO STUDENTS AND NON-STUDENTS FOR NOW AND FOR FALL 2022. REASONABLE RATES, BEST VALUE FOR YOUR MONEY. TRULY IN GREAT DEMAND (Verify here and here). (We offer cash scholarships to top undergraduates).
THE GLENDIMER THREE APARTMENTS: 1740 Wayne Street NW; apartment 34, Pullman, Wa 99163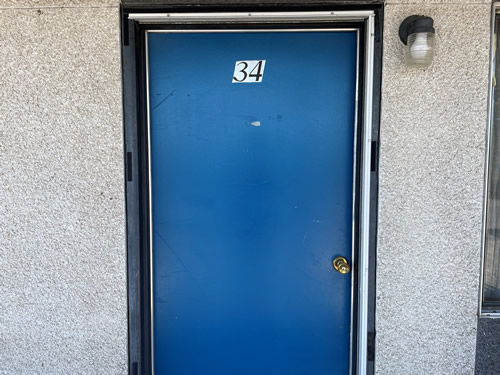 Apartment entry on the third level facing north (see it here).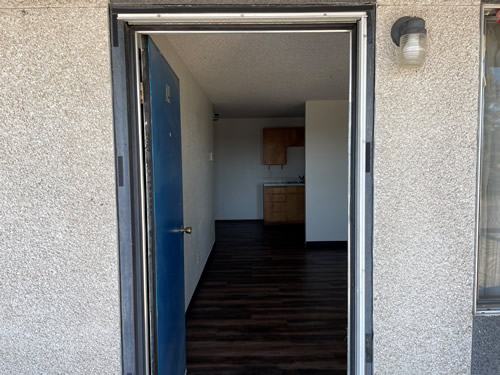 View from the entry to the apartment.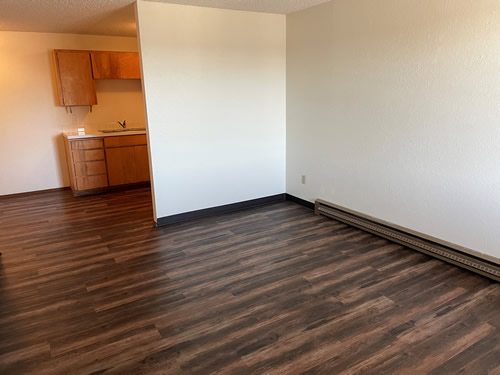 Spacious living room and dining/kitchen area lavished with vinyl plank flooring -- easy to clean and keep clean (also no carpet cleaning bills), healthful and positively beautiful to look at.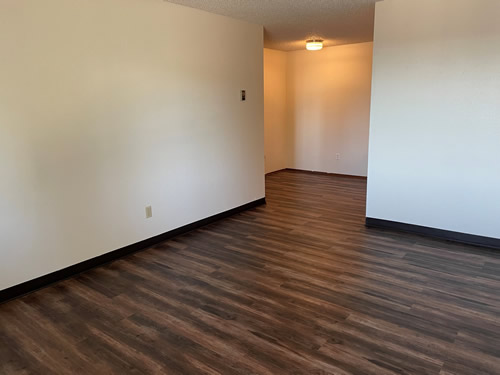 Another shot of the living room with the dining area beyond.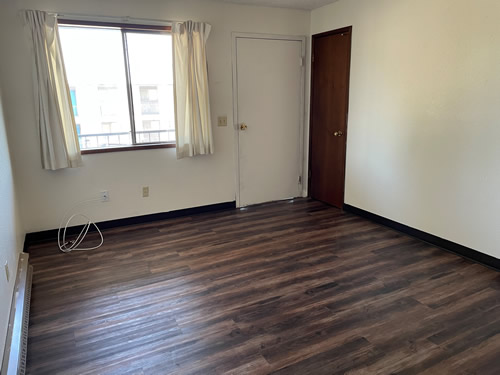 The front of the apartment. A sizable window provides a welcome source of natural lighting. The coat closet is on the right of the front door.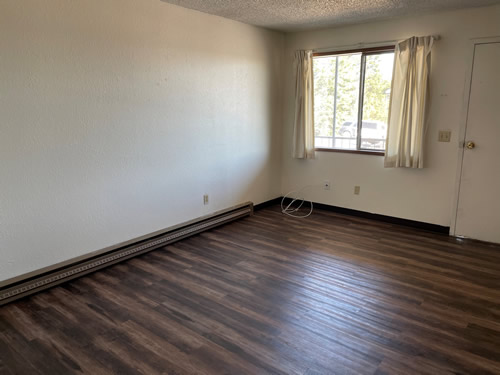 Another view of the front of the apartment.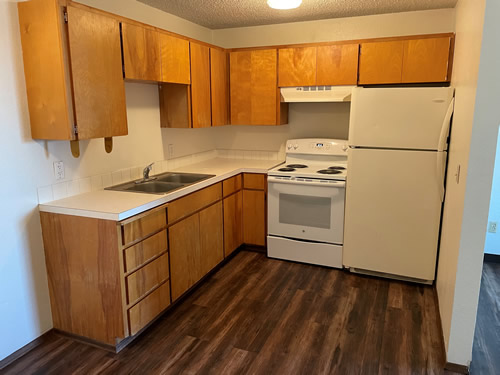 Contemporary kitchen, slick and superbly functional.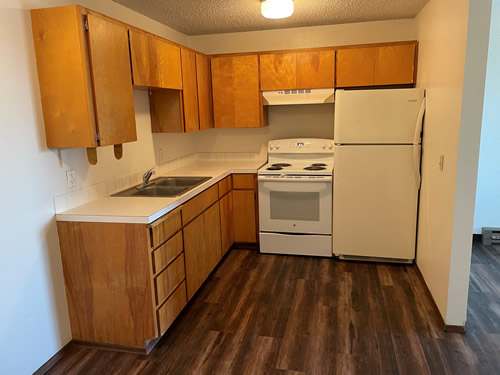 Well-functioning, standard apartment appliances. Double sink, all the cupboards you might need and electrical outlets within easy reach.


Dining area is off the kitchen space. The vinyl plank flooring generously extends to the living room, kitchen, dining room, corridor and bathroom. This is destined to be a clean environment.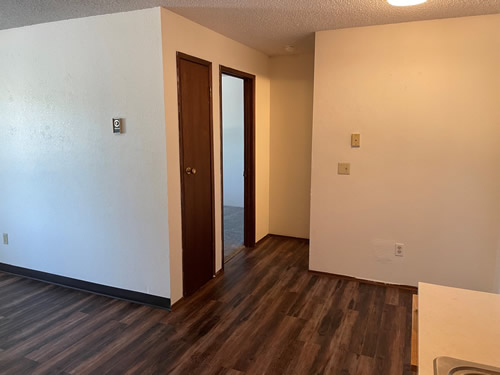 View from the dining area: the pantry near the kitchen (door closed); the living room on the left and bedroom on the left.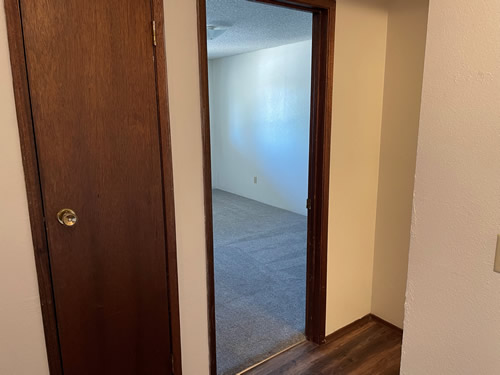 A closer view of the pantry (door closed) and a peek into the bedroom.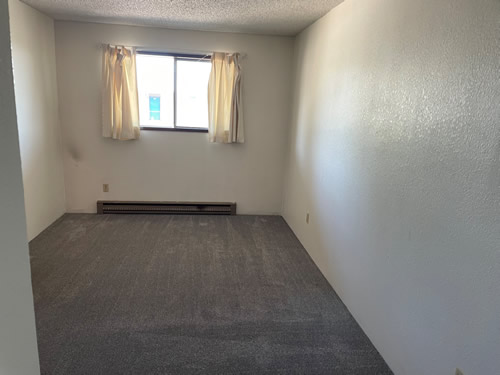 Cozy bedroom, restful privacy.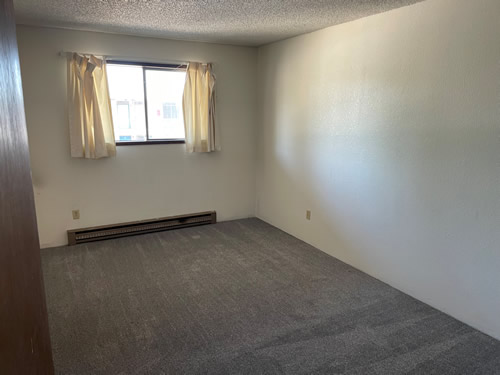 Large bedroom window is a controlable natural light source.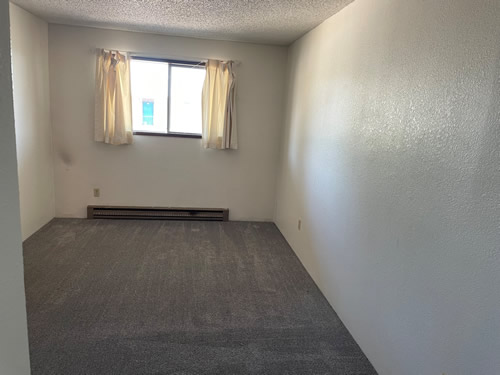 Another shot of the bedroom.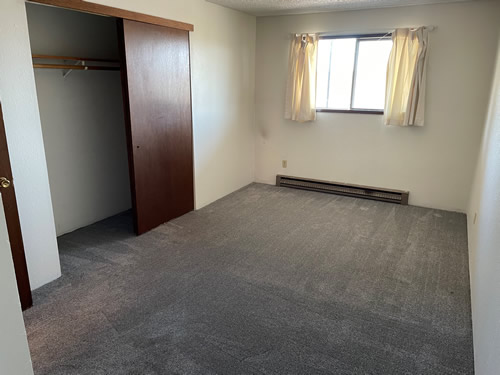 Large bedroom closet has space to the right and left behind the wall.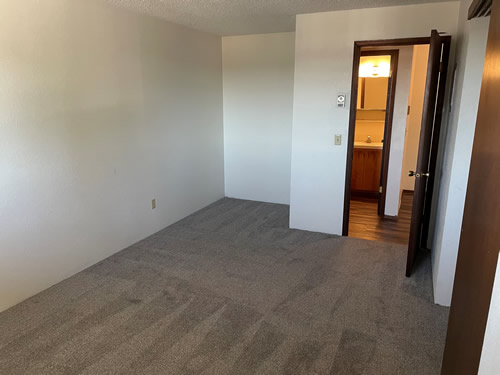 The study area on the left with a glimpse of the bathroom in the background.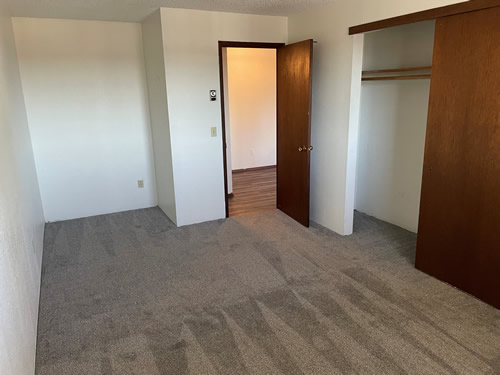 Your study desk fits in here. The view is designed to encourage optimum concentration.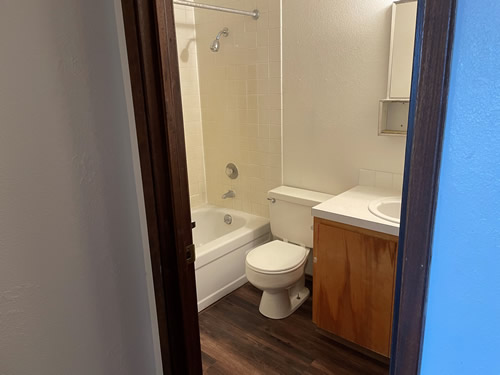 Full tub-and-shower with that famed, outstanding vinyl flooring.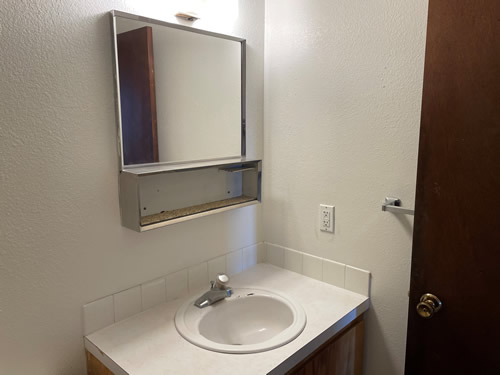 Contemporary apartment bathroom standard.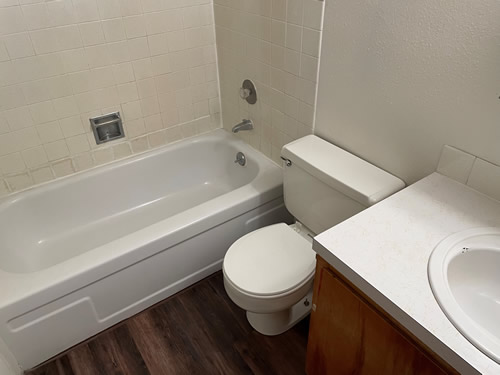 A full tub-and-shower bathroom environment.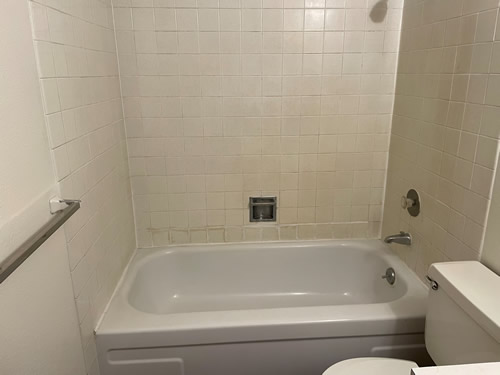 Elegantly tiled, standard full tub-and-shower bathroom.

Solid contemporary living, quiet and close to campus; also just across from Schweitzer Labs. Here's the Floor plan and here's the building's Apartment Locator.