THE GLENDIMER THREE APARTMENTS: 1740 Wayne Street NW; apartment 36, Pullman, Wa 99163
Entry, third level, corner apartment (see it
here
).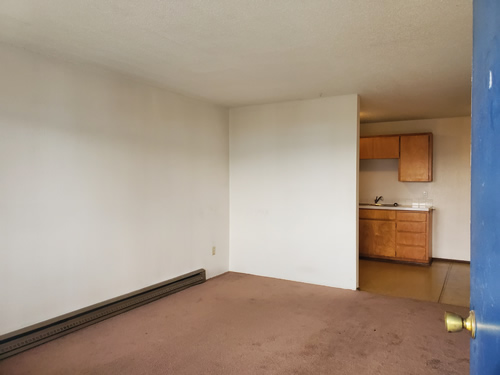 View of the spacious living room with the kitchen in the background.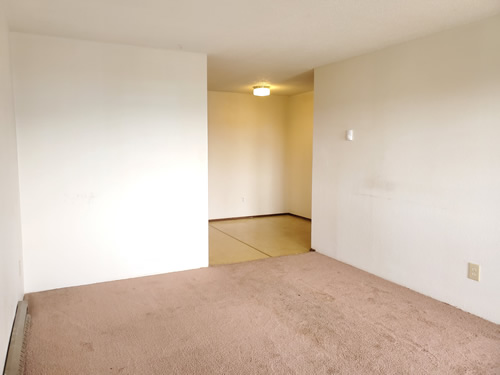 View from the living room with the dining area beyond.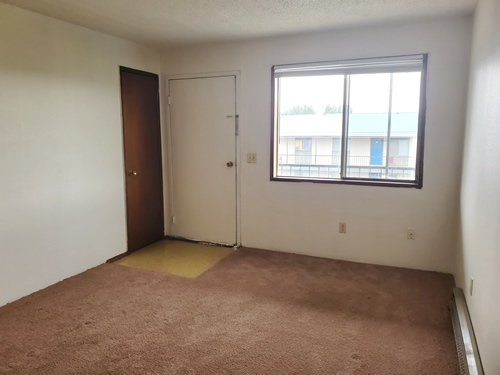 The front of the apartment, viewed from the living room. The coat closet is on the left behind the front door. The large dual pane window insures plenty of beneficial natural light.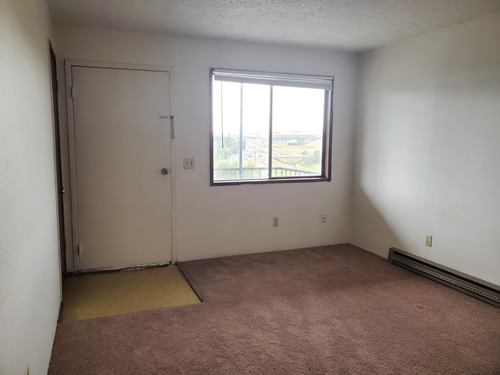 Another view of the living room.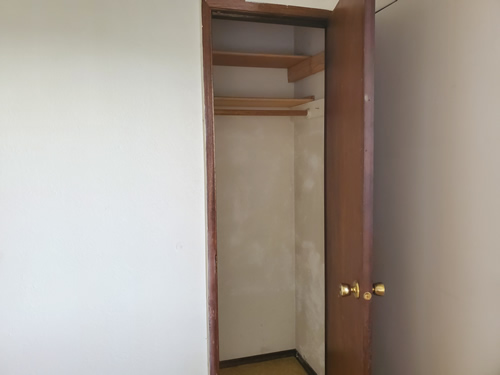 Detail of the coat closet which is behind the front door.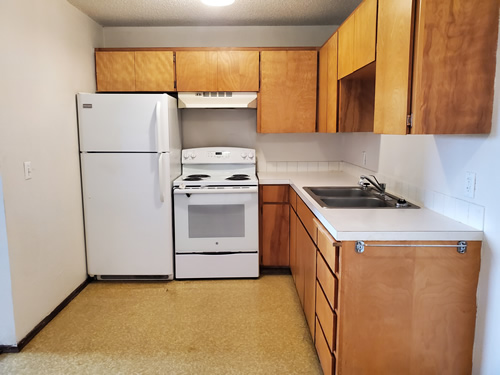 Lovely contemporary kitchen design -- functional and beautiful. Numerous cabinets high and low, ample counter space, and reliable modern apartment appliances.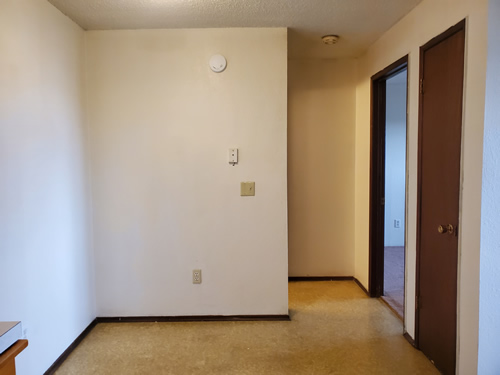 Cozy dining area off the kitchen. The corridor leading to the bathroom is on the left and the bedroom is on the right. The closed door on the right is the pantry.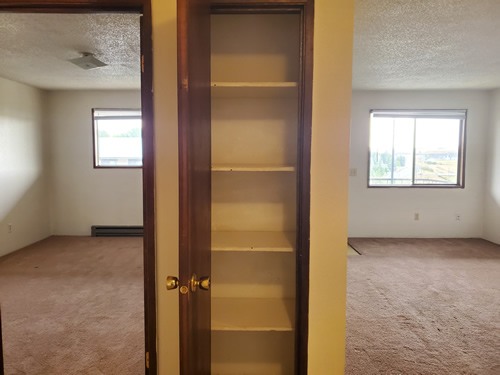 This useful pantry is near the kitchen/dining area; to its left is the bedroom and the living room is on the right.
Comfortable and inviting -- ample bedroom space. Sizable window insures sufficient natural lighting for health and vision.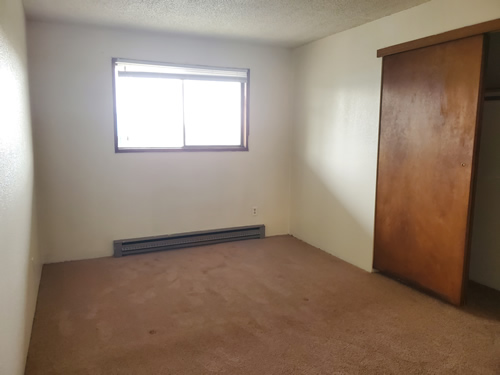 Another view of the bedroom with the good-size closet.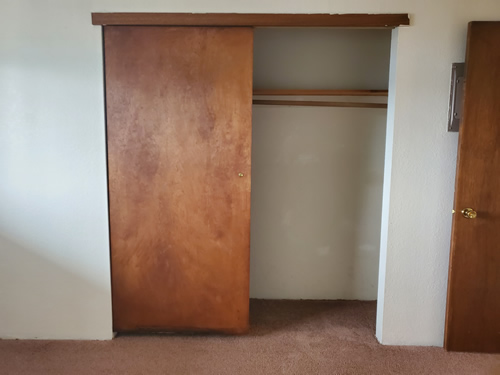 This large closet has more space than the door span would indicate.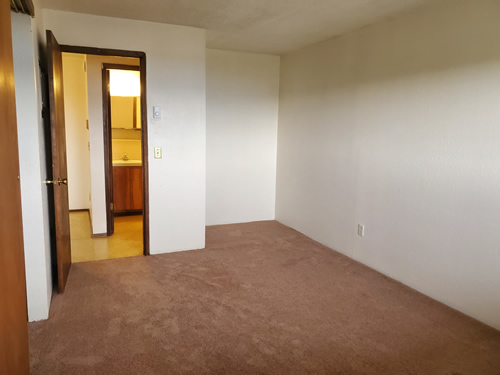 A panoramic view from the bedroom. The corridor leads to the dining area on the left and to the bathroom on the right.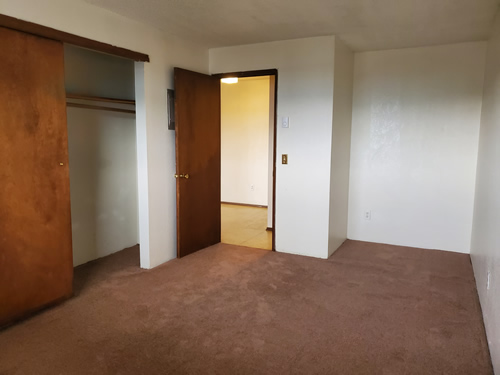 The large bedroom closet reveals more of its space behind the wall. The dining area is glimpsed through the open door, and the study nook occupies the corner on the right.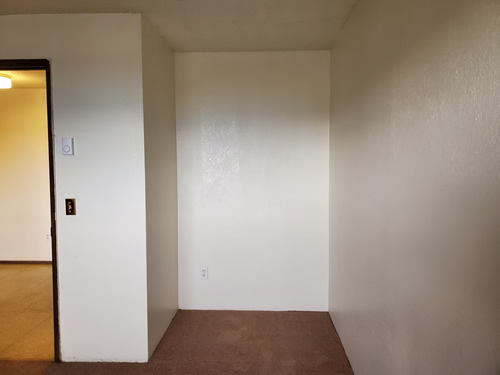 A close-up of the study area. Place your desk here.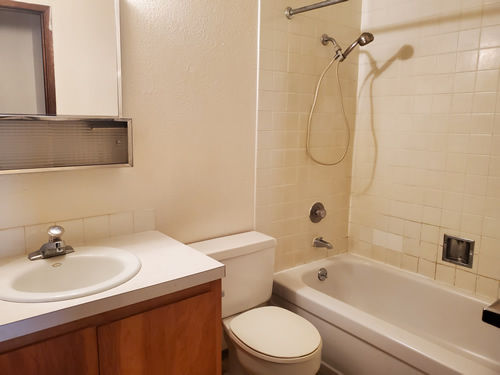 This contemporary bathroom design leaves nothing to be desired.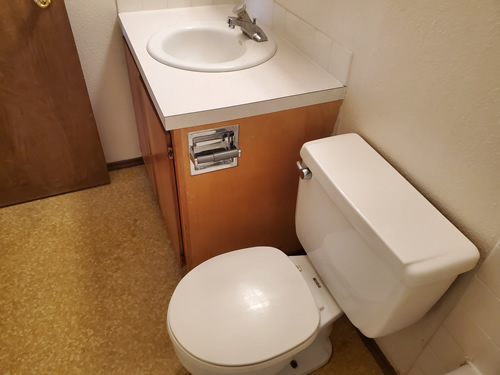 It's the contemporary apartment bathroom standard, tried and true.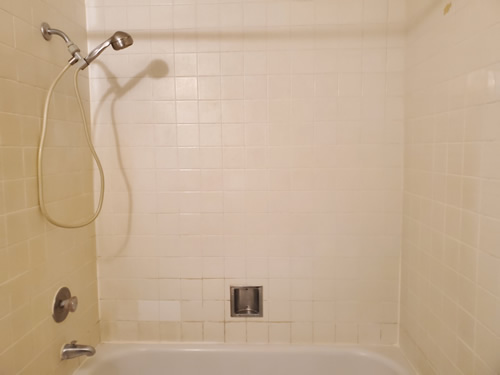 Complete tub-and-shower, classy tiled bathroom design.
Solid contemporary living, quiet and close to campus; also just across from Schweitzer Labs. Here's the
Floor plan
and here's the building's
Apartment Locator
.