A+
by Better Business Bureau Rating (despite not being a paying member)
RENTING TO STUDENTS AND NON-STUDENTS FOR NOW AND FOR FALL 2022. REASONABLE RATES, BEST VALUE FOR YOUR MONEY. TRULY IN GREAT DEMAND (Verify here and here). (We offer cash scholarships to top undergraduates).
THE GLENDIMER THREE APARTMENTS: 1740 Wayne Street NW; apartment 7, Pullman, Wa 99163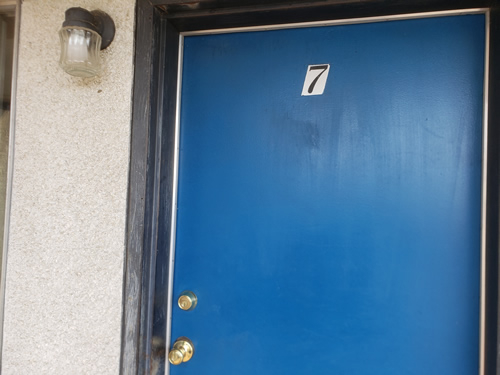 Apartment entry, second floor facing south (see it here). Vinyl plank upgrade.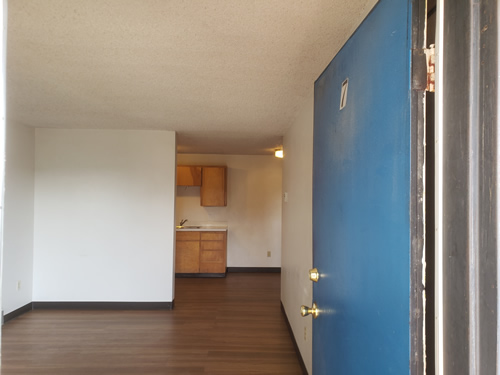 A splendid view: the vinyl plank flooring looks ever beautiful, guarantees the healthiest of apartment flooring, and promises to eliminate expensive carpet bills.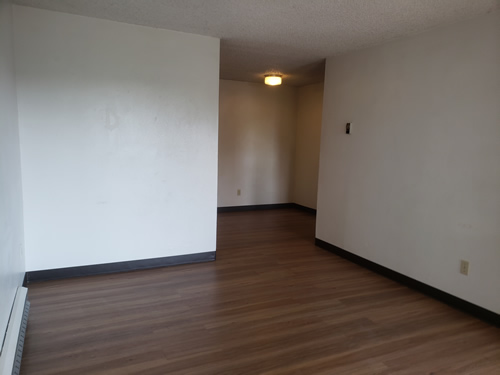 The vinyl plank extends to the dining area and further.


Looking out the front of the apartment: the large dual pane picture window not only provides benevolent natural light, it also affords some good views in order to occasionally relax the eyes.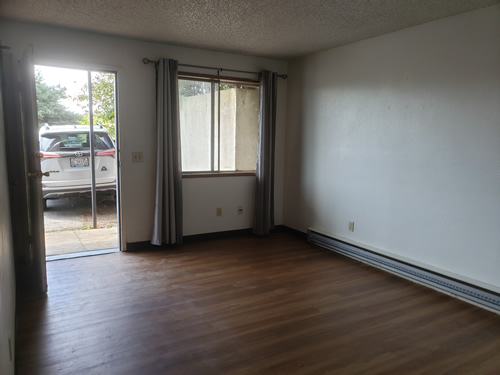 Free parking is virtually at the apartment threshold.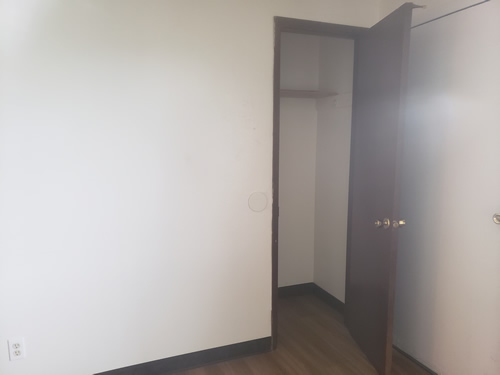 Hiding behind the front door is a handy coat closet, so easy to miss but so useful a feature.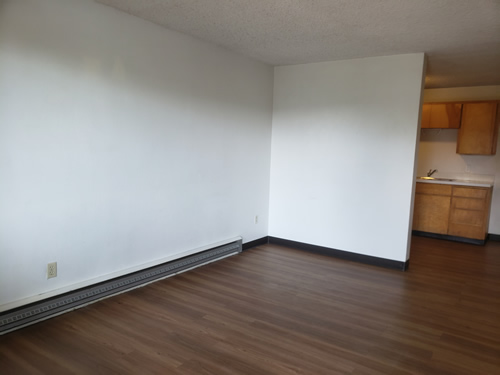 A glimpse of the kitchen from the living room.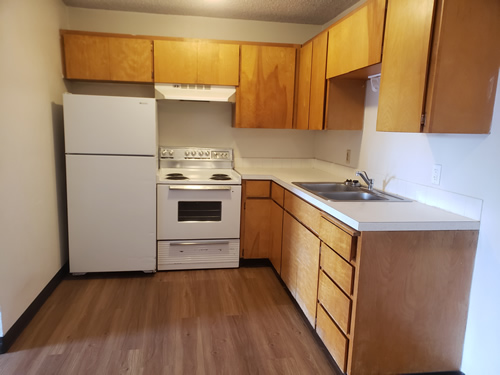 A well-designed kitchen: beautiful and entirely functional -- plenty of cupboards, ample counter space, double sink, and oh, that magnificent vinyl plank flooring again!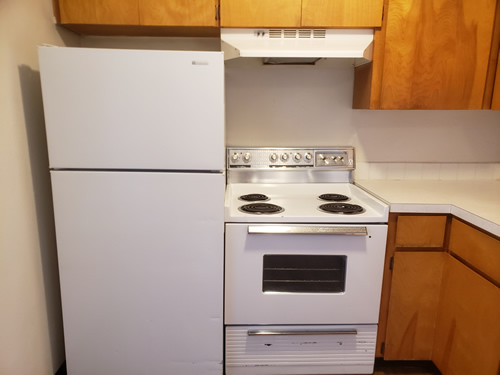 Reliable, efficient apartment appliances.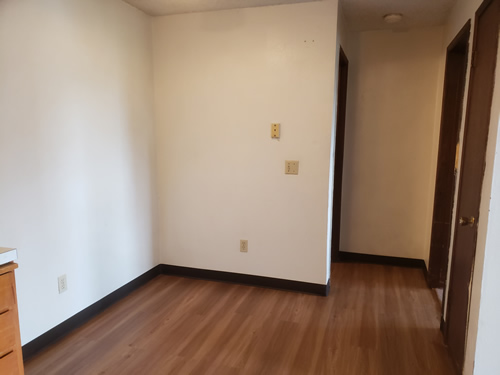 Not to be outdone, the dining area right off the kitchen proclaims it too has vinyl plank flooring -- so easy to keep it clean!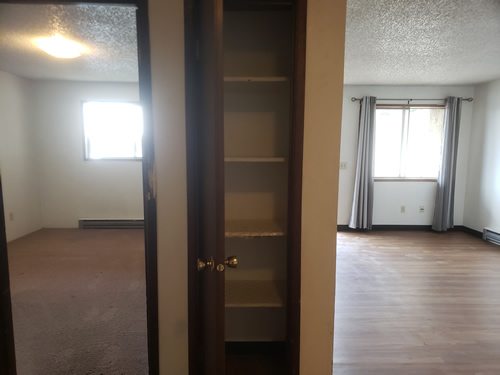 As if to keep the bedroom on the left and the living room on the right from getting into an argument, the pantry has taken possesion of a strategic spot.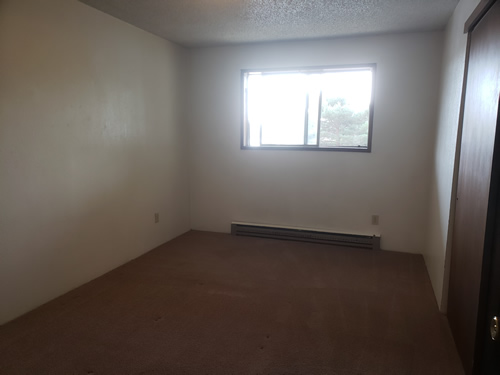 Plenty of private space in this bedroom.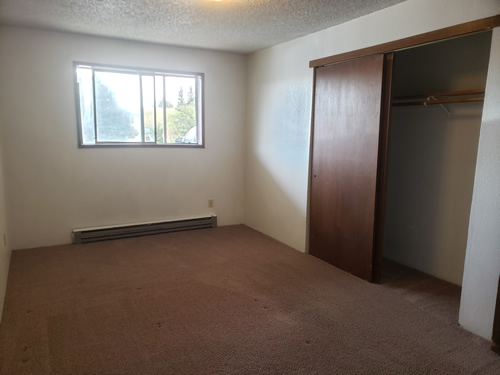 Large bedroom closet to accomodate a great deal.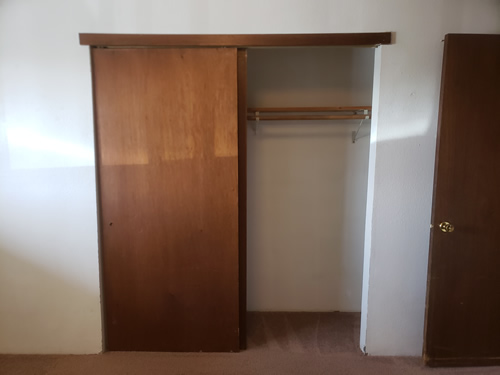 Ample bedroom closet with space far greater than spanned by its door.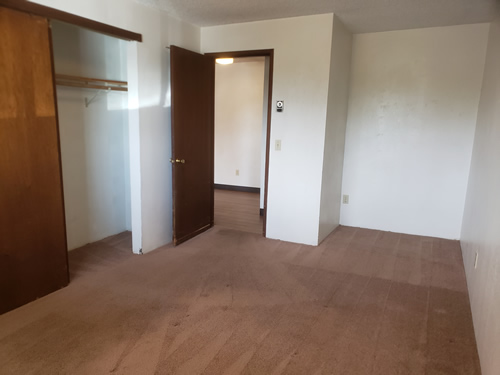 This beautiful shot does justice to this well-designed bedroom space. The harmonious floor coloring from the carpet to the vinyl plank completes the picture.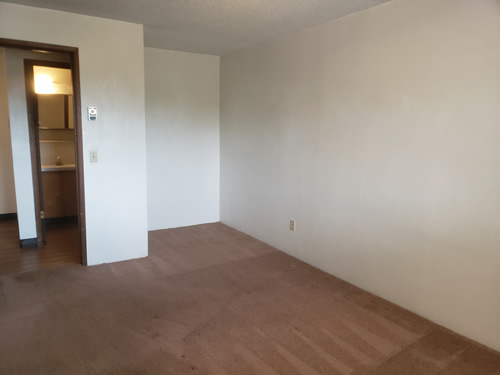 The right corner of the bedroom is saying something important: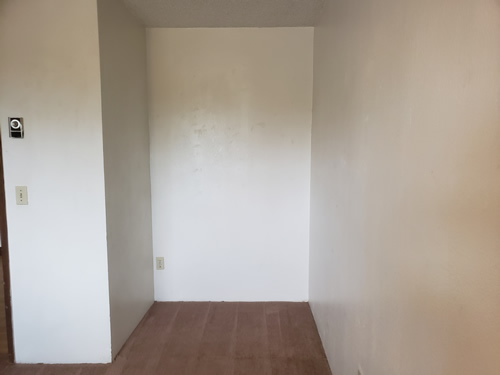 This is the study area. Suitable for the utmost of concentration with no distractions for the wondering mind.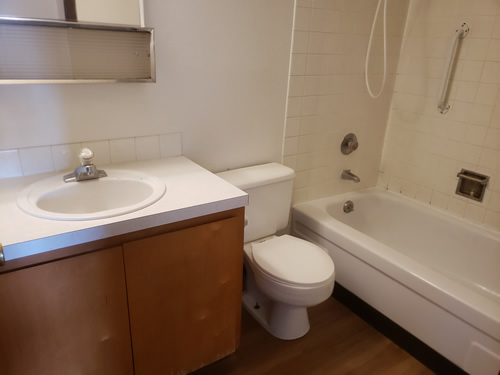 Contemporary, full tub-and-shower bathroom.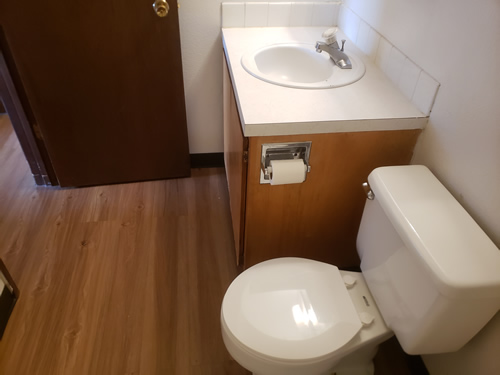 And that vinyl plank flooring extravaganza again. A gorgeous flooring scheme throughout.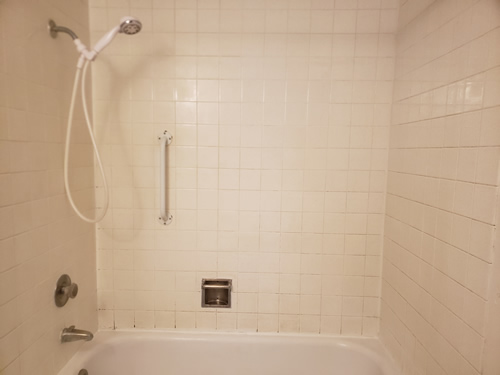 Standard, contemporary full tub-and-shower bathroom.

Solid contemporary living, quiet and close to campus; also just across from Schweitzer Labs. Here's the Floor plan and here's the building's Apartment Locator.