THE COUGAR APARTMENTS: 205 Larry NW, apartment 17; Pullman, Wa 99163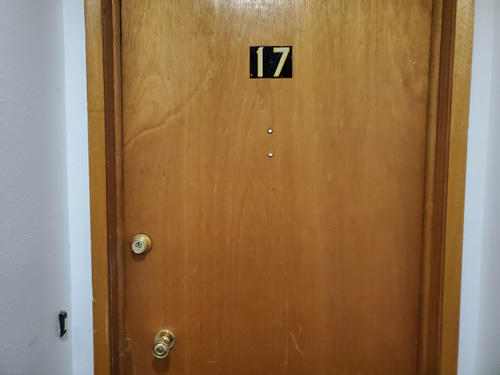 This apartment is on the third floor; its windows face north. The carpeted interior corridor leading up to the apartment has great noise-reduction and heat-saving characteristics -- there's hardly any heat loss from opening your front door. Because this is not an external entry, a sense of enhanced privacy and security is attained.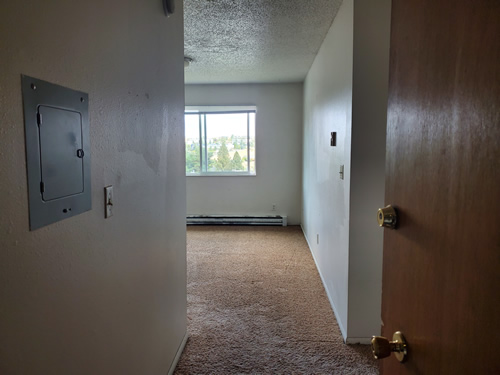 At the apartment entryway: the corridor and the living room.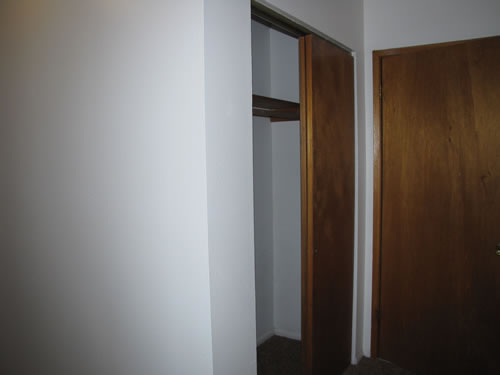 At the apartment entry corridor: a large closet.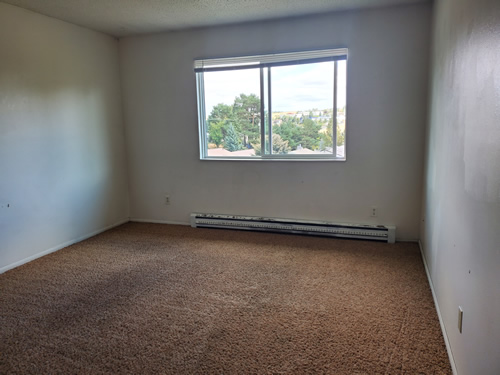 Huge window guarantees an advantageous natural light source.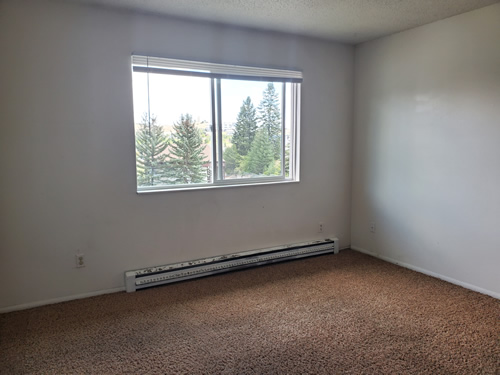 The views can be pleasing.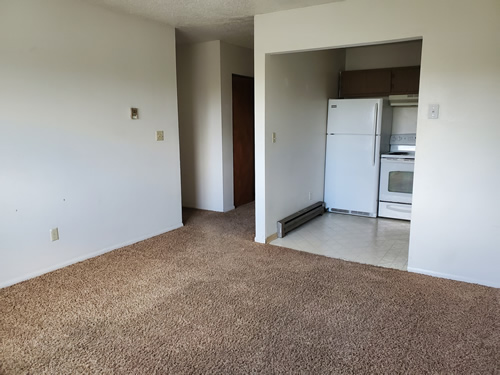 From the living room: a partial look at the kitchen/dining area on the right and the interior corridors on the left leading to the bedroom and front door.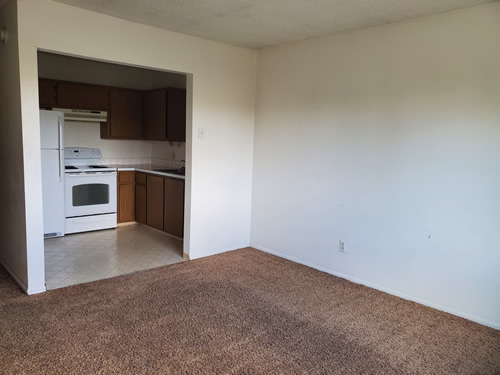 Standing in the living room: a charming kitchen.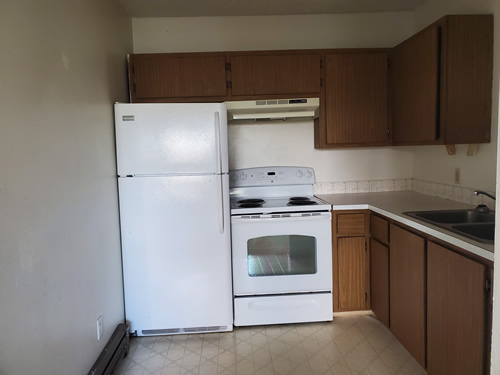 The kitchen has plenty of cabinets, high and low, and reliable apartment appliances.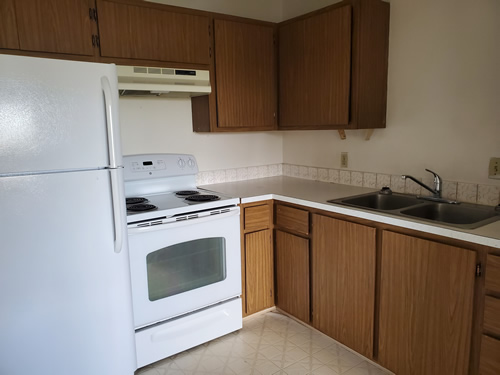 Ample counter space with close-at-hand electrical outlets.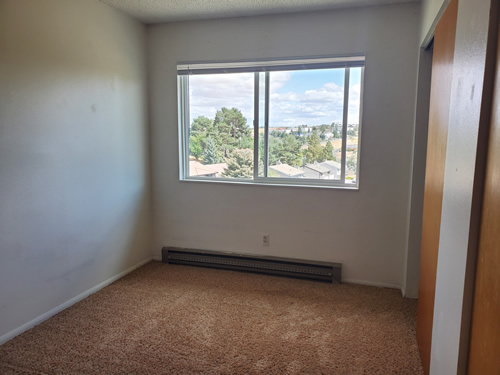 The bedroom also has a large window with some magnificent views.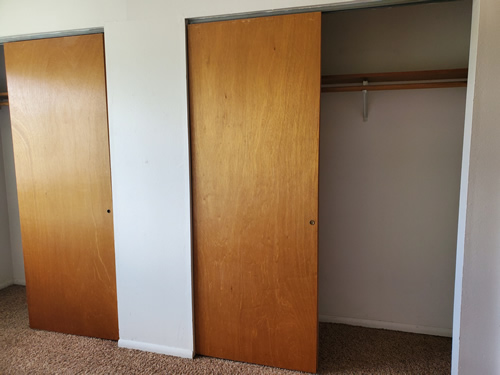 The bedroom has TWO large closets -- a super feature in a one-bedroom apartment!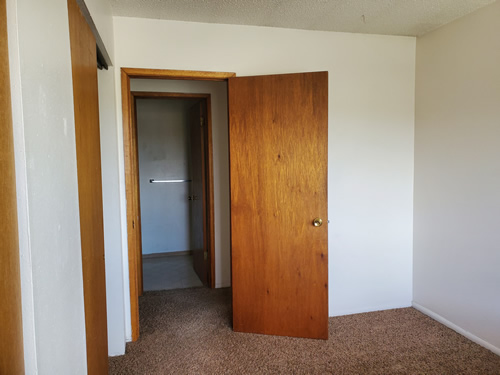 A peek of the bathroom as seen from the bedroom.
A linen closet just outside the bathroom.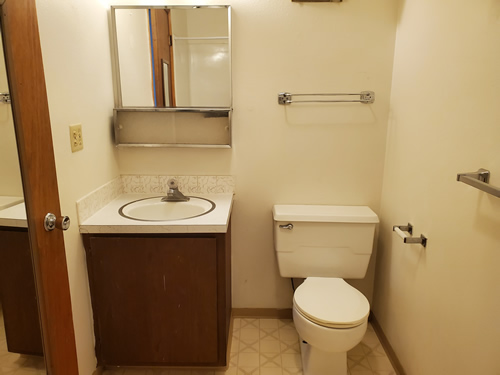 Contemporary, standard apartment bathroom design.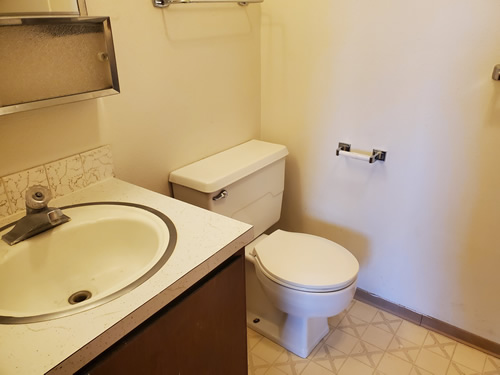 Contemporary, standard apartment bathroom design.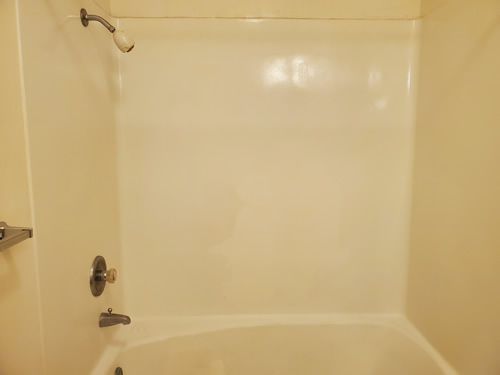 Complete tub-and-shower, one-piece fiberglass bathroom surround. Easy to clean and maintain pristine-looking.
Spacious one-bedroom apartments, well-constructed, easy to heat, with exceptional indoor quietness and with closets galore. 
Here's 
the floorplan and 
here's
 the building layout.