A+
by Better Business Bureau Rating (despite not being a paying member)
RENTING TO STUDENTS AND NON-STUDENTS FOR NOW AND FOR FALL 2022. REASONABLE RATES, BEST VALUE FOR YOUR MONEY. TRULY IN GREAT DEMAND (Verify here and here). (We offer cash scholarships to top undergraduates).
THE COUGAR APARTMENTS: 205 Larry NW, apartment 6; Pullman, Wa 99163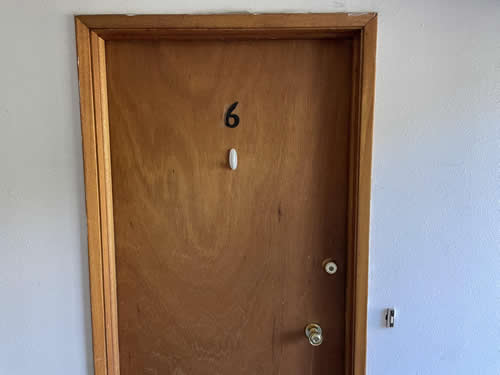 The carpeted common corridor runs up to the apartment entry, which is on the first floor. The carpeted interior corridor leading up to the apartment has great noise-reduction and heat-saving characteristics -- there's hardly any heat loss from opening your front door. Because this is not an external entry, a sense of enhanced privacy and security is attained.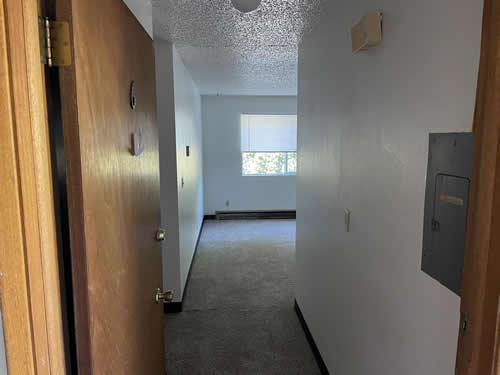 Heavy, well-insulated door keeps all noise outside. Normal lock plus deadbolt.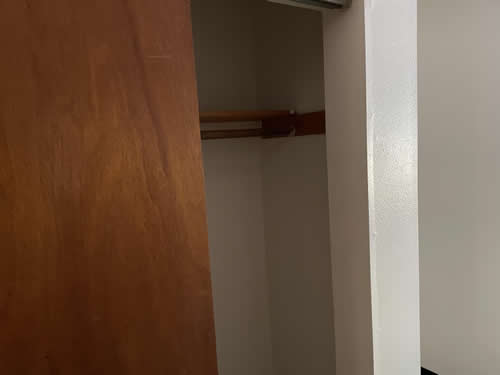 A large closet can be seen off the entry way.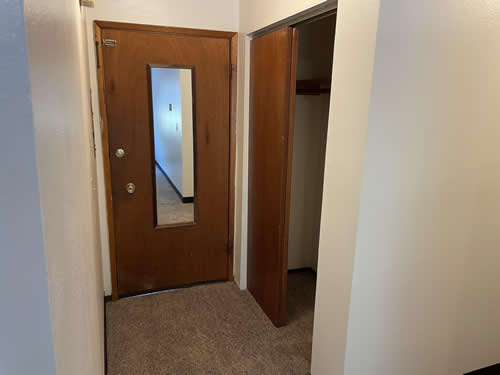 The back of the front door has a large mirror -- this is an extra feature.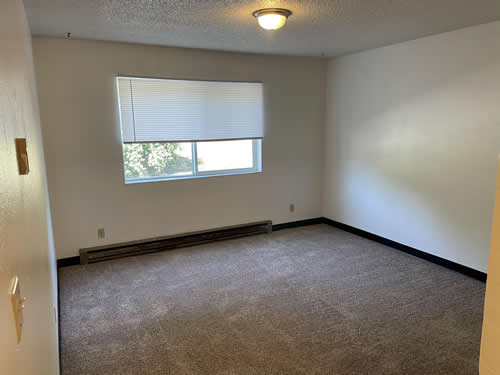 The sizeable living room with a large window offers great living space.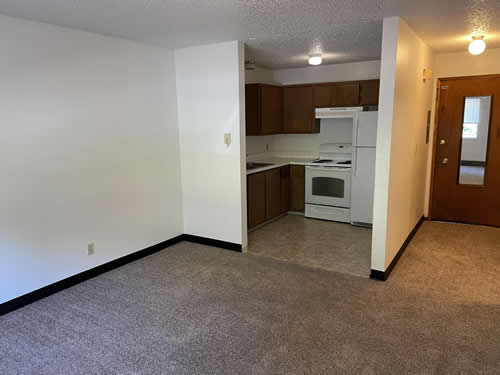 Nice shot taken from the living room -- the kitchen and the entry corridor.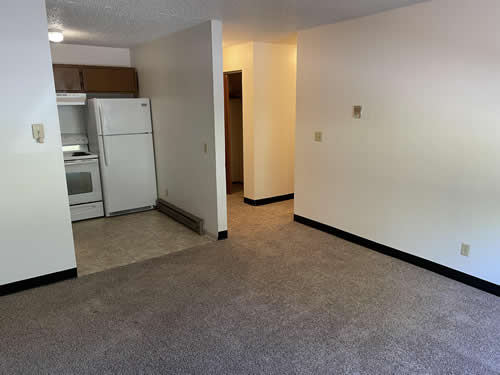 Another angle from the living room with the kitchen and the interior corridor leading to the bedroom and bathroom.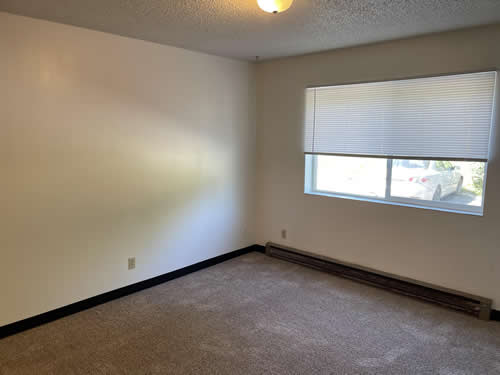 Yet another view of the living room -- plenty of natural light.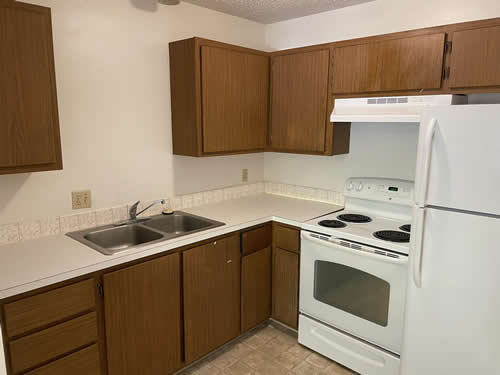 This lovely kitchen has ample cabinets and good appliances.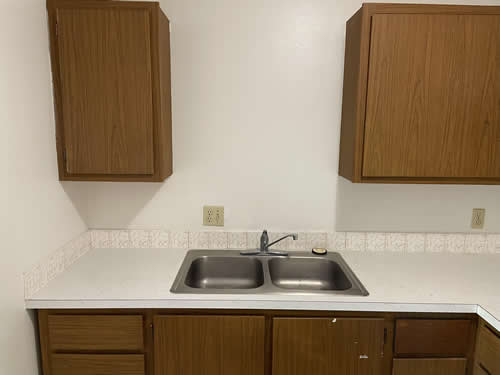 Double sink with handy electrical outlets.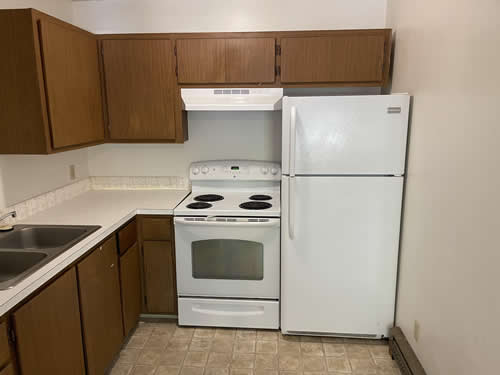 All you need: contemporary apartment kitchen with lots of cupboard space, counter space and reliable appliances.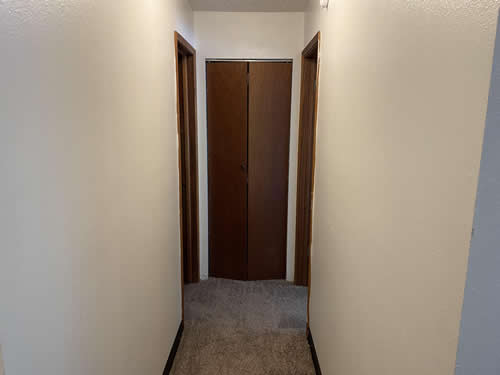 The interior corridor: Linen closet ahead, bedroom on the left, bathroom on the right and linen closet ahead.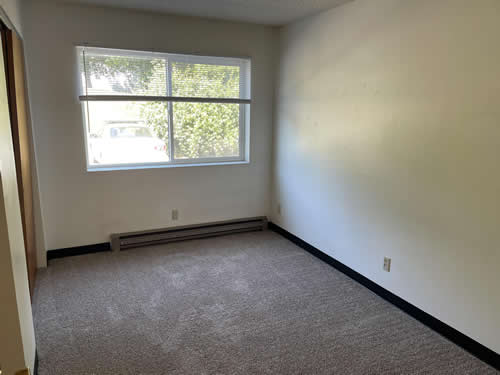 The welcoming bedroom has a large window as well.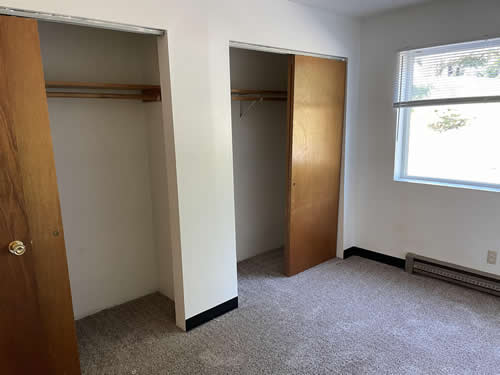 The bedroom has not one, but two closets!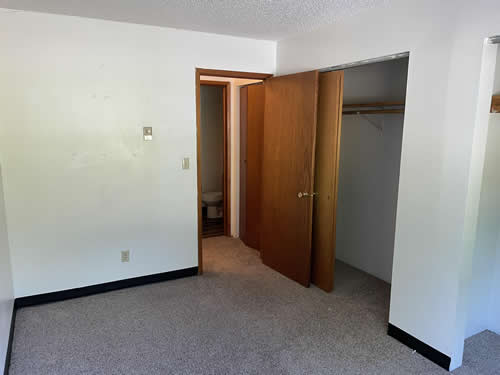 Looking out of the bedroom: the corridor and the bathroom beyond.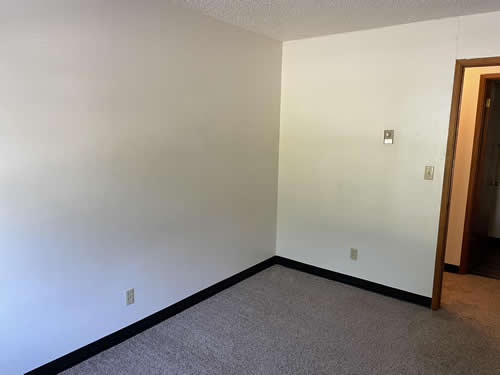 A bedroom corner.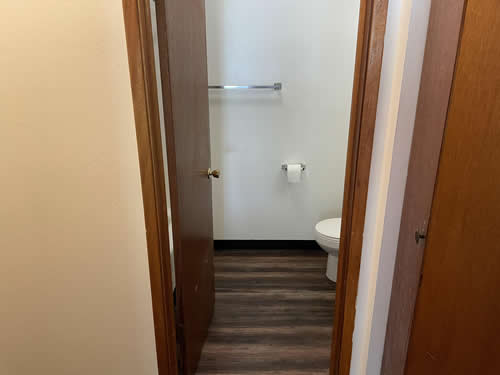 Bathroom entry highlighting the vinyl flooring.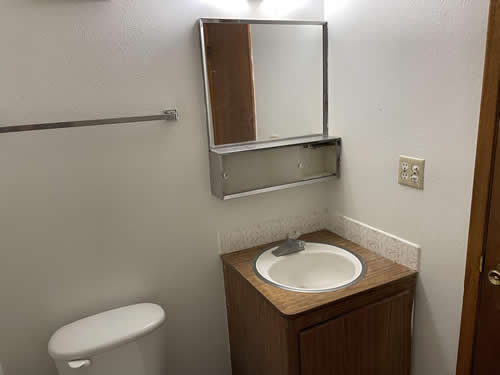 Contemporary, full tub-and-shower bathroom.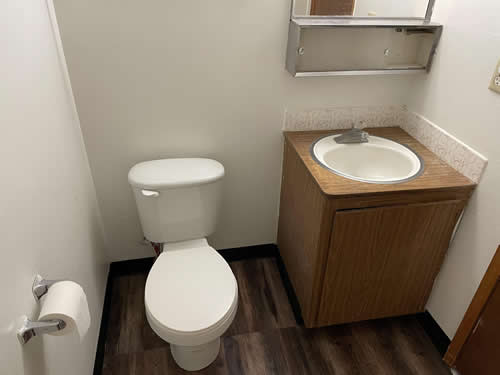 Contemporary, full tub-and-shower bathroom.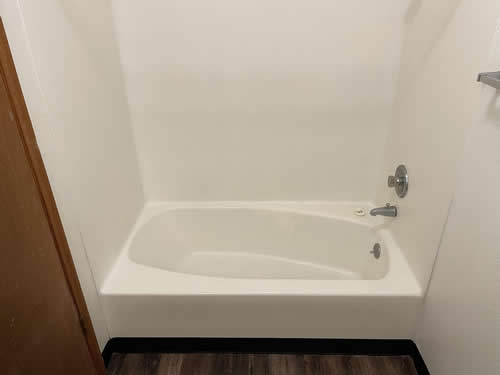 One-piece tub surround. Sanitary in looks and essence.

Spacious one-bedroom apartments, well-constructed, easy to heat, with exceptional indoor quietness and with closets galore. Here's the floorplan and here's the building layout.